Slingo Shark Week Overview: An Underwater Adventure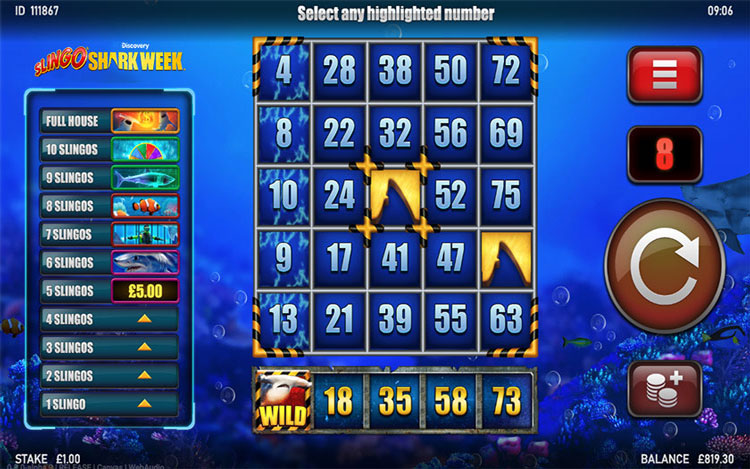 This time we're taking a deep dive into Slingo Shark Week, the jaw-some Slingo game with an impressive five bonus rounds. This exciting game is inspired by the Discovery Channel event of the same name, which sees the TV channel transformed into a shark extravaganza for an entire week.
We love what the Slingo Originals and Gaming Realms teams have done with Slingo Shark Week, and the different bonus rounds make for a fantastic gaming experience that stands out from the crowd.
Our personal favourites are Break the Cage and What Did the Shark Eat, but there's plenty more to get your teeth into (pun intended!).
In this review, we'll explore what Slingo Shark Week is really like to play, and the unique gaming experience it offers. If you'd rather read a step-by-step guide on how to play, visit our Slingo Shark Week page.
Slingo Shark Week Information
Game Name:

Slingo Shark Week

RTP:

95.36%

Game Provider:

Slingo Originals brought by Gaming Realms

Paylines:

12

Theme:

Sea, Fish

Reels:

5

Feature/s:

Bonus Spin, Wild Symbols, Multiplier, Free Spin

Min & Max Bet:

0.20 - 25

Volatility:

Medium

Biggest Possible Win:

x1,000
HIGHLIGHT ONE: Slingo Shark Week Gameplay
Slingo Shark Week is a fun, fast-paced Slingo game with an underwater theme that will have you feeling like you're on a scuba-diving expedition in the deep blue sea. We love trying to complete Slingos by matching up numbers on the reels with those on the grid, in the hopes of triggering one of the five bonus rounds.
We'll discuss the bonus rounds in more detail later on, but suffice to say you won't be disappointed with what's on offer! From Shark Slots to the Shark Wheel and more, there are plenty of opportunities to win a cash prize.
HIGHLIGHT TWO: Explore the Slingo Shark Week Game Theme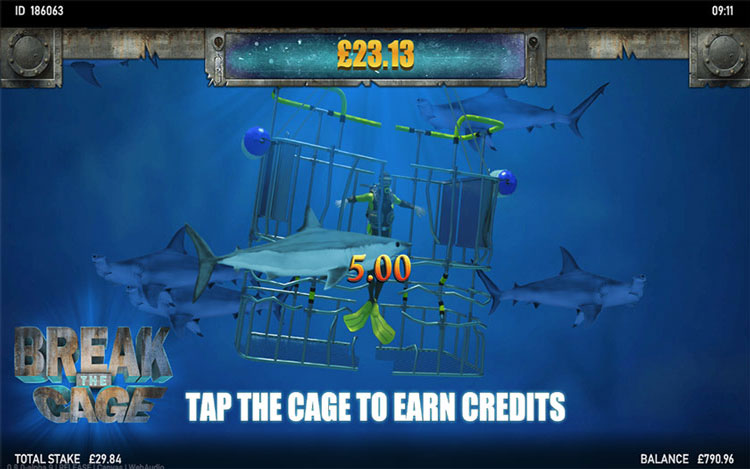 Like all Slingo games, Slingo Shark Week features high-quality graphics and animations to bring the game to life. Watch as fish and sharks swim peacefully behind the Slingo grid, creating a relaxing atmosphere that's a far cry from the drama and intensity of films like Jaws!
As we mentioned earlier, Slingo Shark Week is inspired by Shark Week on the Discovery Channel. But what exactly is Shark Week, and why is it so popular?
Shark Week is an annual, week-long programming event on The Discovery Channel. The first-ever Shark Week took place back in 1988, making it the longest-running TV programming event in history!
Shark Week soon gained cult status, and it's one of the best ways to learn more about one of the ocean's most famous – and most feared – creatures.
HIGHLIGHT THREE: Slingo Shark Week Symbols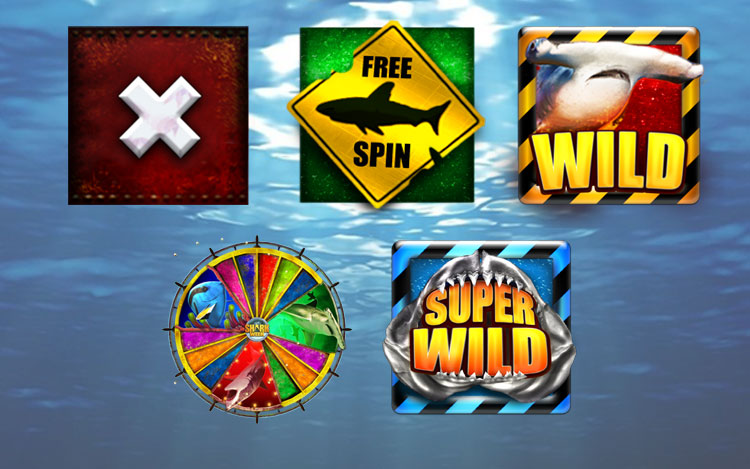 In the Slingo Shark Week game, there are a few different symbols to look out for. Here's a quick summary:
Wild: Enables you to mark off any number in the column above the one it appears in

Super Wild:

Lets you mark off any number in the entire grid

Free Spin:

Awards you an extra spin of the reels at the end of your current game

X Symbol:

Takes up a place on the reels as a blocker, to try to stop you completing Slingos
You'll also notice that on the pay ladder, six Slingos and above have a colourful image next to them. The images represent the bonus games you can unlock for completing the corresponding number of Slingos.
In the Shark Slots bonus game (active after completing six Slingos), there are some new symbols that you'll be trying to match up on the reels. These symbols include various different sharks and sea creatures, from hammerhead and great white sharks to seals and stingrays. 
The value of each symbol is shown in the Help section of the game, which you can access by clicking the three lines at the top right of the screen, then 'Help'.
HIGHLIGHT FOUR: Slingo Shark Week Game Bonuses
Slingo Shark Week has five fantastic bonus games to try to activate. Here's a bit more information about each one:
Shark Slots (6 Slingos)
In this bonus game, you'll get seven spins of a 3x3 set of reels. Match up three animal symbols on a payline to win a multiplier prize.
Break the Cage (7 Slingos)
A brave diver is submerged in a cage to protect them from the sharks. Click on the cage to win a multiplier prize of up to 49x your stake in the base game.
Fish Grab (8 Slingos)
Grab fish by clicking on as many of them as you can before the timer runs out! You can win up to 41x your stake in this exciting bonus round.
What Did the Shark Eat? (9 Slingos)
Try to guess what the shark ate in this fun picking game. Options include a fur jacket, a moose and even a car tyre! If you guess correctly, you could win up to 120x your stake!
Shark Wheel (10 Slingos)
Spin the Shark Wheel for the chance to win a multiplier prize, or activate an enhanced bonus game with supersized multipliers!
Shark Award (11 Slingos)
Watch as the sharks swim towards money bags to win you a multiplier prize, with a maximum multiplier of 790x your stake!

FINAL HIGHLIGHT: Slingo Shark Week Summary
Slingo Shark Week is a unique Slingo game with a bumper selection of bonus games! We're big fans of this Slingo and Gaming Realms creation, and we're sure you will be too.
Want to learn more about Slingo Originals games? Read our blog for a list of our top five Slingo releases from 2022.
Play Slingo Shark Week at Slingo
Slingo.com is the official home of Slingo Originals, including Slingo Shark Week. Dive into this interesting new Slingo game and play one of five exciting bonus games. With its original theme, simple gameplay and the chance to win multiplier prizes, this Slingo title is fast becoming a classic. Ready to make a splash? Register at Slingo and play Slingo Shark Week now!