Slingo Spotlight: Wheely Wheely Big Win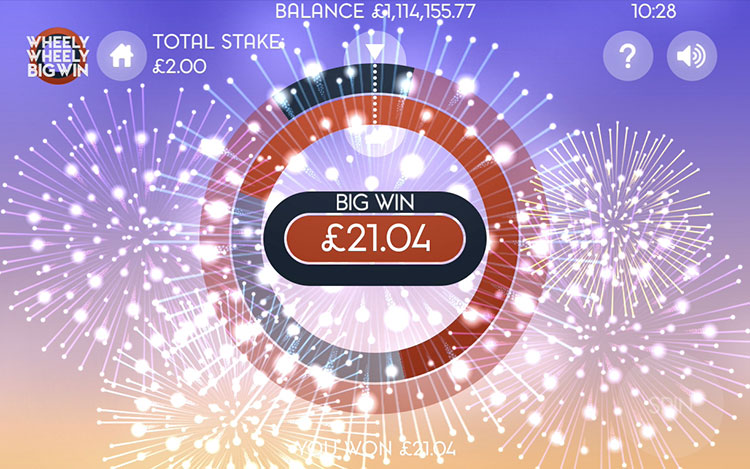 We're taking a step off the beaten track in today's Slingo Spotlight by bringing you a slot game that's very unique. Inspired by roulette, Wheely Wheely Big Win is sure to be like nothing you've played before. Keep on reading to find out more. 
About Wheely Wheely Big Win
The online Wheely Wheely Big Win game by Slingo Originals features two roulette-style wheels. You can also change the RTP of the game between 94.2 and 95.94 percent, ensuring that every spin is ideal. Will you go for the big bucks? Do you prefer more frequent wins, or do you prefer less frequent wins? In any case, this game has plenty to offer you, so let's give it a spin!
How To Play Wheely Wheely Big Win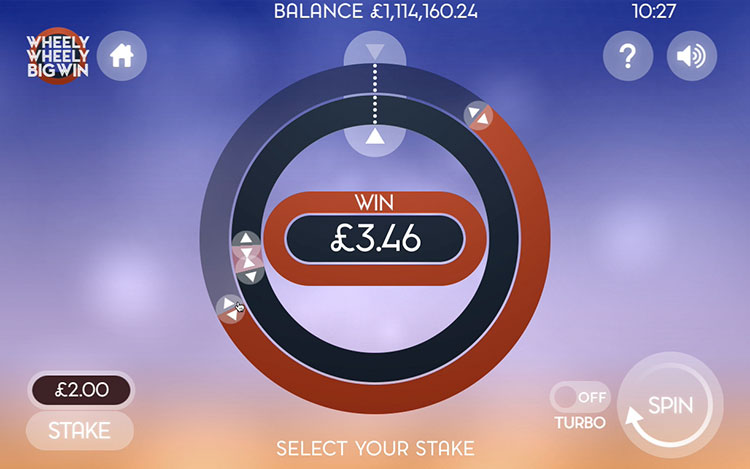 You'll notice right away that Wheely Wheely Big Win is unlike any other game on our site when you load it up. You're presented with two wheels, one inside the other, and a centre panel displaying the current cash award.
The first step is to determine how much money you want to put on your spin of the two wheels, and you have a lot of options. The minimum wager is 0.50, and the maximum bet is 100.00, indicating that all players are invited to try their luck.
As shown in the centre of the wheels, you must now modify the two wheels, which also changes the amount at stake. There is a red area on one wheel and a black section on the other. You modify the amount of red and black on both reels using the arrow buttons, observing the effect your changes have on the potential prize money. The more red and black on display, the better your odds of spinning up a win, and thus the reward pool shrinks. However, exposing far less red and black reduces the chances of winning, resulting in a larger reward pool.
At the very top of the wheels, in the 12 o'clock position, you'll observe a dotted line connected by two white arrows. When a red or black piece of the wheel lands on them at the end of a spin, these arrows light up.
The monetary prize indicated in the centre of the wheel is won by spinning up red and black at the top point of the wheel. The player's stake is lost if neither red nor black is beneath the dotted line, and a new game can begin. However, if one colour has reached the dotted line but the other has not, the player has a choice to make.
Three buttons appear in place of the typical Spin button. You can now Bet Again by spinning both reels for the same bet as your last spin. Alternatively, you can start a whole new game, allowing you to choose your stake as well as the amount of black and red on display. There is, however, a third possibility. For the price indicated on the Spin button, you can keep your winning colour in place and merely spin the opposite wheel. Because the price per spin increases with each spin, you must exercise extra caution in keeping track of your total stake.
Wheely Wheely Big Win RTP and Wager Limits
The Wheely Wheely Big Win slot game has a theoretical return to player (RTP) of 95.94%, which is only slightly under the current market average. As a medium volatility game all players should be able to give this title a try. Wagers for the Wheely Wheely Big Win slot start at £0.50 per spin and can reach a maximum of £100 per spin.
Wheely Wheely Big Win Features
As you may have guessed the Wheely Wheely Big Win slot machine is very different to other slot games out there and because of this, doesn't actually have any extra bonus features; the standout feature is the unique play style and not features like free spins or bonus rounds. 
Wheely Wheely Big Win Mobile 
The Wheely Wheely Big Win slot game is optimized for play on all devices including mobile phones and tablets. As it has no bonus features, this game works great when played on the go as its simple to keep track of. 
Try Wheely Wheely Big Win on Slingo
If you're looking for something a little bit different then you'll definitely want to give the Wheely Wheely Big Win slot machine a try at Slingo. If it's a little too adventurous for you, don't worry, because there's also a whole host of slot games, slingo games, bingo, and more on our site. Sign up to find out more.