Put your phone down! There's no need to call the kennel - not this time.
We are going to provide you with the best luxury dog-friendly cottages in the UK, so you no longer have to leave your dog at home. It's about time your dog received a luxury holiday!
Or, if you're looking for some more luxury holiday inspiration, our lifestyle news is the perfect place to start!
Here Are 22 of the Best Luxury Dog-Friendly Cottages In The UK
Are you ready for an undisturbed sleep, surrounded by silent scenic views and 10 acres of infinite grasslands?
Perch on the cosy outdoor furniture, kick your feet up with your dog by your side, relax in the countryside sun and breathe in the breathtaking farmland view.
The outstanding natural beauty of Hampshire is some of the best outdoor walks that England has to offer.
The modern, spacious barn sleeps four people and three pets. It is a two-bed cottage with high-rise ceilings decorated with oak beams.
It's warm and homely, yet bright and modern—the perfect combination of fun and peace.
There are garden games, such as croquet, and a warm washing dog station outside to clean up your furry friend after they roll around in the mud.
Head into the local vineyards and enjoy a glass of fresh, crisp wine. Or stroll down to the village pub or market town. Experience a day trip like no other in the countryside known as 'Jane Austen's Country' and witness where she wrote her novels and the places that inspired them.
Whether you choose solitude and wilderness, or company and entertainment, the Farlass Barn counters to both.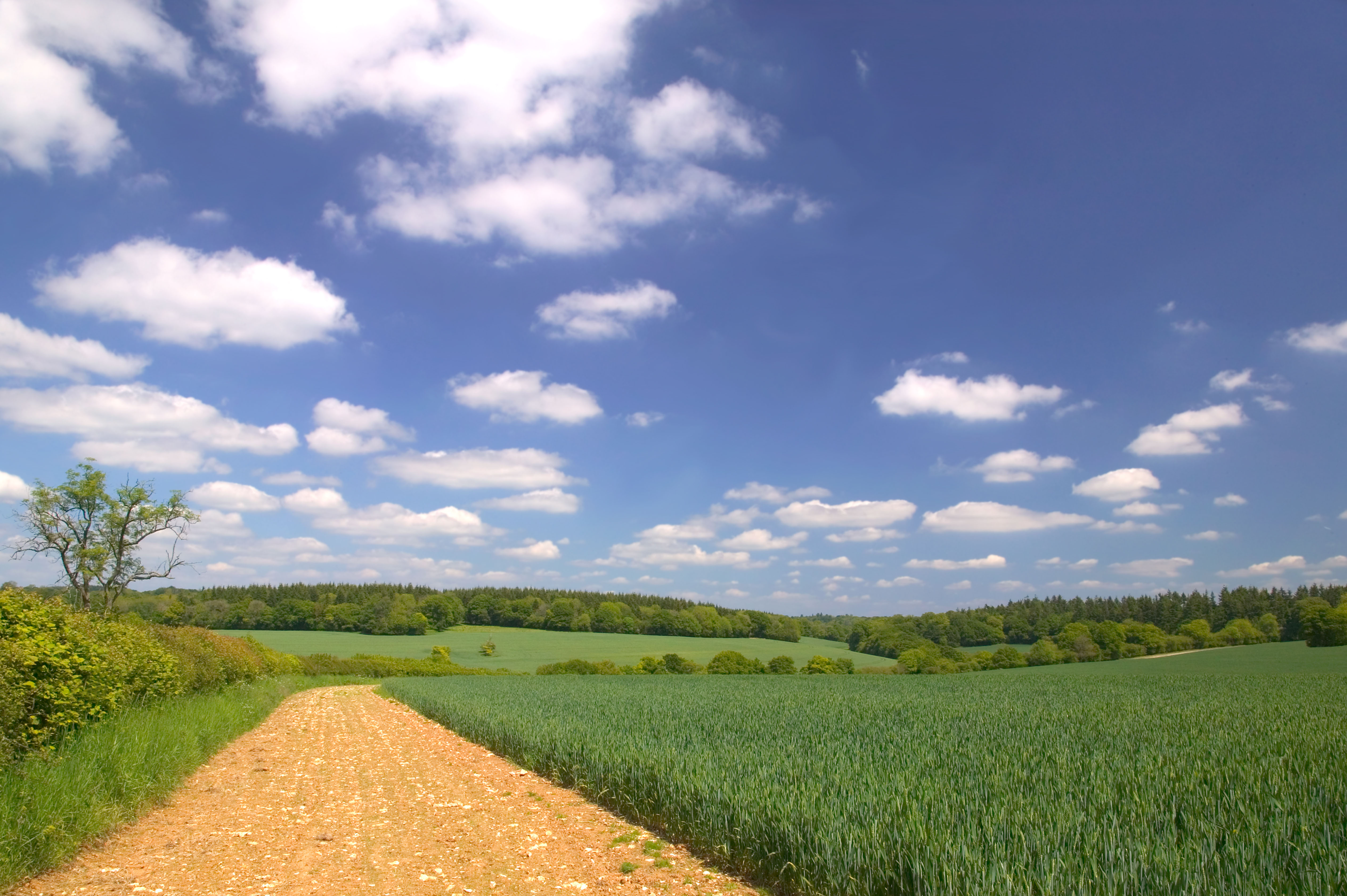 If you're wondering where you've seen this place before, it was probably in your dreams. Create memories so magical that everyday life no longer exists!
The Capercaillie sleeps ten and has a BBQ hut plucked right out of a storybook - so guests can have a BBQ no matter the weather.
Expect a relaxing soak in the large private hot tub, which can fit all guests inside!
Blessed with a private garden, you're a stone's throw away from farm animals and gorgeous walking trails. Surrounded by beautiful countryside and breathtaking hilltop views, you're sure to have a relaxing break like no other.
The owners can also provide you with locations for nearby fields for you to take your dog off the lead. Could you imagine winning a stay in this place?
Pack your suitcases and dive into this fairytale luxury holiday cottage.
The cottage sleeps six, with access to an indoor pool nearby, a Pitch 'n' Putt greenery for games and a BBQ terrace - all a stone's throw away from your front door.
The cute cottage features a wrinkled brick exterior, half concealed by rich green leaves. There is a wonderful sage green dutch door and matching sage green window frames. Fresh flower pots sit on the pebbled ground alongside an elegant table to enjoy orange juice and breakfast snacks, all enclosed within a wooden fence.
The common room, decorated with cute art on whitewashed walls, consists of a shaker style kitchen and dining table, a large green couch, amber wooden beams on the ceiling and a cosy, rustic fireplace.
Your dogs can wag their tails across the 27-acre nature grounds. Stroll along the stream's path that sails down the valley, walk with whispering animals through the woods, glide through the forest of bluebells in spring and pass by the pony paddock.
Splattered in shades of red, pink and amber, this stunning six-bedroom barn creates a warm and welcoming ambience the minute you enter the driveway.
Roll up onto salt and pepper pebbles, surrounded by fluffy green bushes and admire the front of the cottage, which has yellow-painted doors on beige and brown bricks.
The barn sleeps twelve and is dog-friendly.
There are two sitting rooms, a stunning, bright open-plan kitchen and a large dining room table that the guests can feast on and play games. The bedrooms are supreme, with giant tall beds exquisitely decorated.
Sit in either the courtyard garden or walled garden with a lawn, and take in the mesmerising, scenic landscape of the Yorkshire greenery. Benches with blankets and cushions surround a centre fireplace, with trees scattered over the lawn.
Watch your dog play as you soak in nature on the large outdoor dining table. Surrounded by farm animals, there's tons of green for your furry friend to play on.
This pet-friendly accommodation has been renovated with a modern flair, but the estate dates back to the 16th century.
There's an open plan living room with a cosy fireplace, utility room, country kitchen and wood burner. The outdoor dining is surrounded by plenty of green for children and pets to run around and play.
The cottage is homely and intimate, with the opportunity to explore the grounds of Trelowarren.
Take your four-legged friend through the Woodland Walks and dog-friendly beaches that are located nearby.
Hire a dog buggy to explore Cornwall grounds or a bike, so your dog can run along next to you.
The Shepherd's View is the perfect location for a romantic getaway. It's a luxury love nest for two, with the ability to bring along your pampered pooch.
The cottage comprises stone walls and oak stairs, bright lighting and marble countertops. Downstairs, there's a wet room, a modern inside-outside room with a love seat, an open plan living room and a kitchen that features a burning stove.
The master bedroom and en suite are decorated in refined taste, with bedroom accessories complementing the furniture.
You can relax on the balcony with a glass of wine in the evenings and a cup of coffee in the mornings.
Then, start your day with a relaxed morning walk with your dog around the large garden, or perhaps to the botanical garden: a museum of beautiful trees, azaleas and rhododendrons.
This dog-friendly, romantic getaway for two welcomes you and your four-legged friends.
The garden is pristine, clean and everything in between, with chairs available to sit down and unwind.
It's a self-catering accommodation, with a fully equipped kitchen to support that. There's even a Cappucino/DeLonghi Espresso Coffee Maker!
There are stunning trails, greenery and grasslands to take a blissful, secluded walk that your dog will love.
Could you just imagine all the new smells?
The cottage has an enclosed garden for your dog to roam free. Also provided are essentials and luxuries for your dog to enjoy! 
And for you, they'll provide a guide to the best walks to take your dog, names of dog-friendly local pubs, a tag for your dog's collar (with the cottage's telephone number), and poop bags!
Soaked in vintage decor, this stunning cottage oozes luxury; it's just a bonus that it's also one of the nicest luxury dog-friendly cottages in Oxfordshire.
Goodwood has an enclosed garden and a relaxing terrace with comfortable garden chairs, a table, and an umbrella.
You'll be surrounded by cream and yellow roses, lilies and honeysuckle, and yew hedges on a perfectly trimmed lawn.
Two copper sycamore trees border the entrance, and opposite the relaxing terrace is an intimate alcove.
The living room is full of beige, white and brown with hints of gold and green, warmed by the centre fireplace and lights.
The kitchen is bright and welcoming, full of all the amenities you need.
The cottage sleeps five, with a master bedroom, twin room and single room—all exquisitely decorated, with the most comfortable beds.
The bathrooms look like they've been snatched out of a fashion magazine, with its giant washstand and Hollywood mirror lights.
The welcome pack gifted to its guests won't just provide you with essentials but with luxury items too.
With the proof in the pudding (aka the title), Madog cottage is the luxury dog-friendly home away from home. Not only will you receive a welcome tray, but your dog will too!
It's a three-bedroom property that sleeps five, but one of the bedrooms has bunk beds, so it may be better suited for a family with young children.
Downstairs you'll find a rainfall shower, a large lounge, and a kitchen.
The patio doors lead to comfortable outdoor seating with views of Fron Fawr grasslands.
Madog has an enclosed garden for your dog to have some privacy.
But should you wish to explore, you can take advantage of the 32-acre grounds, surrounding fields and woodlands.
Five miles away, you'll find Pembrokeshire coast and Cardigan Bay, where you'll find dog-friendly beaches for your furry friend to play in the waves and rock pools or roll around tirelessly in the sand.
You can even take a boat ride with your dog.
The detached 17th century Manor looks like a fairytale cottage—secluded in the countryside, full of character and history.
You'll be blessed with a private garden but will also have access to the six-acre meadow nearby, where you and your dog can trail the woodland walks.
The cottage owners provide you with dog necessities and can tell you the best routes to take on your walk and also the names of dog-friendly bars and restaurants.
The Manor itself is huge, with four bedrooms, sleeping eight people in total. It has such a cosy atmosphere that it'll be perfect for a winter getaway. Its acres of land, large garden and private hot tub make it a great summer break.
There's a private treetop area with a picnic platform and breathtaking views of the meadow and the Forest of Dean.
Thanks to its private garden and sheltered wall, the Garden House is one of the most incredible luxury dog-friendly cottages.
No matter the weather, guests can take advantage of the indoor swimming pool and on-site cinema and reserve them in advance so that they can be used privately.
You can sit back and unwind with a massage or spend the day at the wellness day retreat.
For the dogs, there are plenty of walks to witness the outstanding natural beauty of the countryside.
There are so many different walk trails that you could complete a different trail every day of your holiday if you wanted!
Lilycombe Farm can provide you with lots of ideas of where to take your pet, from family days out to local experiences.
This self-catering cottage is just a short drive away from Cardigan Bay's sandy beach and seaside villages.
The cottage sleeps five, and all the guests can access the games room on site and the small library.
Teifi is a cute, intimate cottage that will bring the family together. With streaks of red, amber and brown throughout the cottage, it delivers a relaxing and cosy atmosphere.
During this dog-friendly holiday, the dog can enjoy strolls through the beaches, the coastal path, and riverside walks.
Take the family, and the dog, to explore the marvellous market towns only three miles away!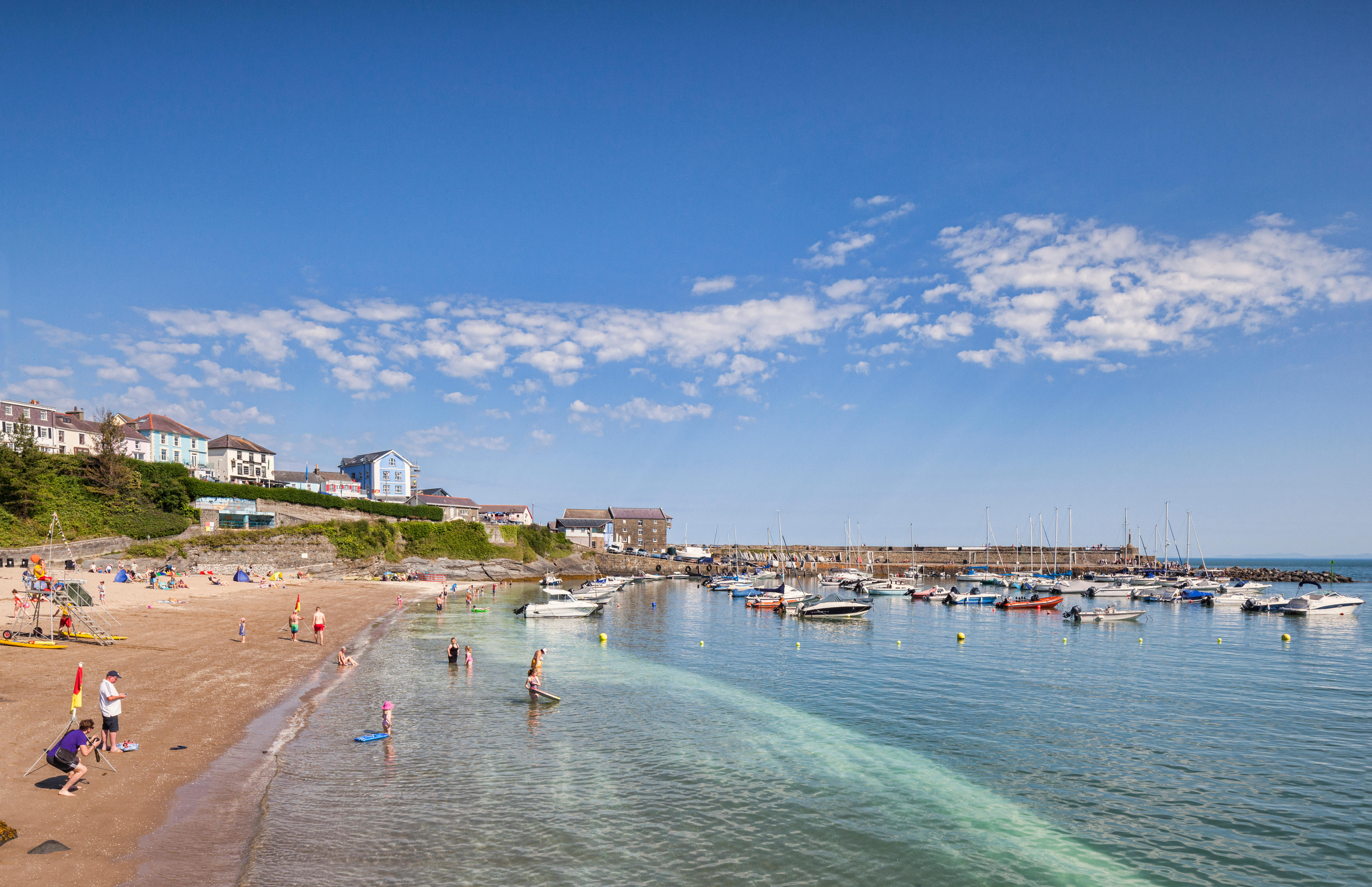 The spacious, charismatic, gorgeous Manor House sleeps a whopping 14 guests.
Tucked away in an acre of private green gardens, the Manor House is a fantastic venue for a dog-friendly holiday.
The huge sitting room is well spread out yet still maintains a homely feel.
The dining table, grand enough to feed eighteen mouths, is centred underneath brown oak beams, surrounded by amber brick walls.
The table is a giant square, which makes it perfect for socialising.
The bedrooms look like that of royalty, with a four-poster bed in the master bedroom.
There's also a large dining table and umbrella outside for warm summer lunches and cool afternoon dinners.
The endless greenery surrounding the manor makes a great play park for your dog to explore, sniff and play.
This wonderful, two-bedroom, luxury, dog-friendly cottage for four dates back to 1482. It features two bedrooms, a large open plan living room with a wood burner and a spacious kitchen.
Each bedroom has its en suite bathroom, with comfortable beds and warm decor.
Outside, you'll find a patio with cosy garden furniture and a BBQ enclosed in a private garden.
There's also the possibility of using the hot tub and swimming pool that the cottages provide.
There are many walks to wonder about with your dog, all a short walking distance away from your front door.
Grey brick walls gated by green, leafy bushes shimmering with pinks, purples, oranges and yellows. This is what you'll find if you win a trip to Lomas Cottage!
The cottage will fit four people and one four-legged friend.
Like many other dog-friendly cottages, the Lomas offers a private patio for your dog to roam free, but it's also surrounded by the outstanding natural beauty of the Derbyshire grasslands.
Delve into the true farm experience with the daily feeding of the farm animals.
Lomas cottage knows how to give the best dog-friendly holidays with the list of attractions nearby, such as the high peak trail.
Old Barn is one of the most elegant dog-friendly cottages that Cornwall has to offer, bursting with charisma and charm.
It's located in a pretty rural location and has a dog-friendly garden.
Unlike many of the other dog-friendly cottages, there is no maximum number of dogs allowed; all you have to do is let the owners know before!
The barn sleeps up to five people. It has a gorgeous large living area with the tallest of ceilings and a magnificent brick wall that holds the door to the patio.
You're bound to find the perfect walk for the dogs and you.
Bucks Farm offers plenty of adventures to experience and luxury to be felt in their quiet countryside cottages.
There's the ability to remain blissfully secluded or head out into town to experience Suffolk's historic town and various market towns.
Complete getaways like these don't come around often, especially ones with dog-friendly cottages.
There's so much to do, your schedule will be jam-packed!
There's the opportunity to feed the farm animals, visit the beaches with your pup, swim in the heated indoor pool and take in the breathtaking scenery.
The cottage itself is bursting with spring colours, light and airy, with the dining area opening up onto the terrace that overlooks the grounds.
There are also plenty of local pubs that are dog friendly nearby!
Once being a place where the horses were fed, it can now be a place where the dogs are fed.
This glorious 5-star cottage sleeps thirteen guests. The cottage's conservatory opens up to the private garden with plenty of spacious bedrooms and communal areas.
The garden has plenty of outdoor seating options and has a BBQ, fire pit and pizza oven.
The grounds of the cottage are delightful for your pet to explore.
Outside of the cottage, there are many routes to walk your dog and towns close by for a day out, such as Blackpool and The Lake District.
A luxury dog holiday at the Lodge will provide you with a huge private garden and the ability to explore the gardens further beyond.
You'll feel right at home with high-quality beds in light and bright rooms, an open-plan living room and kitchen, and a shared games room.
Outside of the garden, there's a serene river that runs along the Norfolk coast, where you can sit and watch the sun go down or take your pup for a beautiful morning walk.
The Lodge is a refreshing and tranquil place, sleeping four, where you can wind down in seclusion and explore the outstanding natural beauty nearby.
This cottage sleeps five, with an interior so stunning it will leave you wanting a permanent residence.
The cottage is close to beaches, pubs, restaurants and riverside walks.
The town is soaked in history, with unforgettable walks at the national park and other nearby areas.
Enjoy a luxury dog-friendly holiday to remember, with plenty of attractions to be experienced. Just ask the owners!
The whole family will remember their time in friendly cottages like Hayloft. Not only does it cater to them, but they go out of their way to cater to your furry friend too.
This four-bed cottage is complete with its own lounge, containing a wood-burning stove and a well-equipped kitchen.
The private garden can be enjoyed with sunset views.
There are plenty of attractions to visit without leaving your pet at home. There is a market in the City of Wells, Brean Sands, and the West Somerset Steam Train.
This wonderful dog-loving place sleeps two, but you wouldn't know it when you see its spacious living area.
Cider Cottage is warm and welcoming, with oak beams shadowing almost every room.
Upon your arrival, you'll be given a Doggy Holiday Package, which includes necessities, gifts and places to visit for you and your pet.
It's a wonderful location for you and your canine to explore the valleys and rich history together.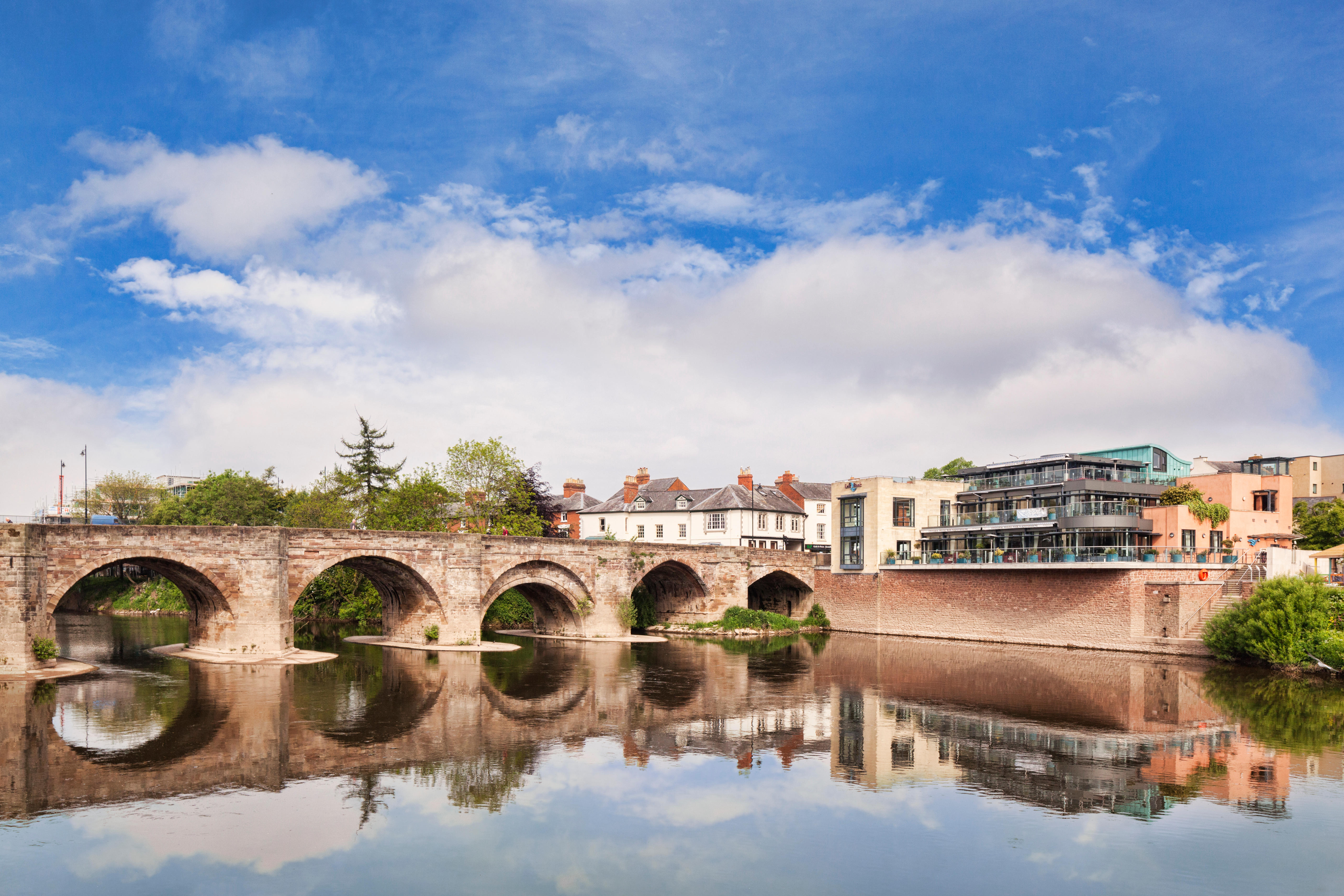 FAQs
What is there to do at The Stalls cottage?
At The Stalls, you can expect the following:
An indoor pool

Hot tub

Steam room

Beauty and Massages in the Treatment Room

Outdoor playground and Playbarn

The Pitch 'n' Putt, where you can enjoy field games

Tennis court

Pet-friendly walking trails

Meadow and Greenery
What attractions are close to Goodwood Cottage?
The following attractions nearby are:
Cotswold Wildlife Park and Gardens

Warwick Castle

The Model Village

Motoring Museum and Toy Collection

Blenheim Palace and Gardens

Shakespeare's Homes

Oxford University Museum of Natural History

And much more
What are the check-in and check-out times at Old Barn Tregonetha?
You can check in at the Old Barn from 5:30 pm onwards - check-out is from 9:30 am onwards.
What popular attractions are in Somerset?
Somerset is home to a multitude of attractions that are sure to delight both you and your pup. Why not try one of these attractions?
Roman Baths

Weston Sand Sculpture Festival

Cheddar Gorge and Caves

Vivary Park

Museum of Somerset.
Final Thoughts
No matter your style, you're sure to find the perfect cottage for you and your four-legged friend in the UK. If we've got you dreaming of a weekend getaway, what are you waiting for?
Play with Slingo today, and both you and your pup could be on your way for a relaxing break in no time!
Make the most of the beautiful British countryside with some luxury cottages you can find up and down the UK. Check out our other guides below: