Here at Slingo we love playing jackpot bingo games! With their fast-paced gameplay plus the chance to win a cash prize, they offer an exciting new way to play bingo.
There are plenty of themed jackpot bingo games to choose from here at Slingo, including the 80s-inspired Boom Box Bingo, the country and western-themed Country Roads, and many more.
Read on to find out more about the exciting jackpot bingo games available to play at Slingo.
---
*Terms and conditions apply.*
---
How Can I Win at Jackpot Bingo Games?
Like all online casino games, the outcomes of jackpot bingo games are completely random. The numbers that are called are generated by an RNG (Random Number Generator), and it's impossible to predict outcomes or achieve wins by using a certain strategy.
The thrill of the unknown and the excitement if you do win a prize is what it's all about, and we want all our players to have fun and enjoy gaming responsibly.
With that in mind, let's take a look at some jackpot bingo games at Slingo.
Boom Box Bingo
The Boom Box bingo room takes us back to the 80s, and it also features just 80 balls for a faster-paced gaming experience.
The game is played on a 4x4 grid and there's just one prize up for grabs. Win it by getting a full house before the other players!
Although 80 ball bingo games are fast, you don't have to worry about keeping up with the caller. Like all our online bingo games, any matching numbers on your card will be daubed automatically so that you never miss a win.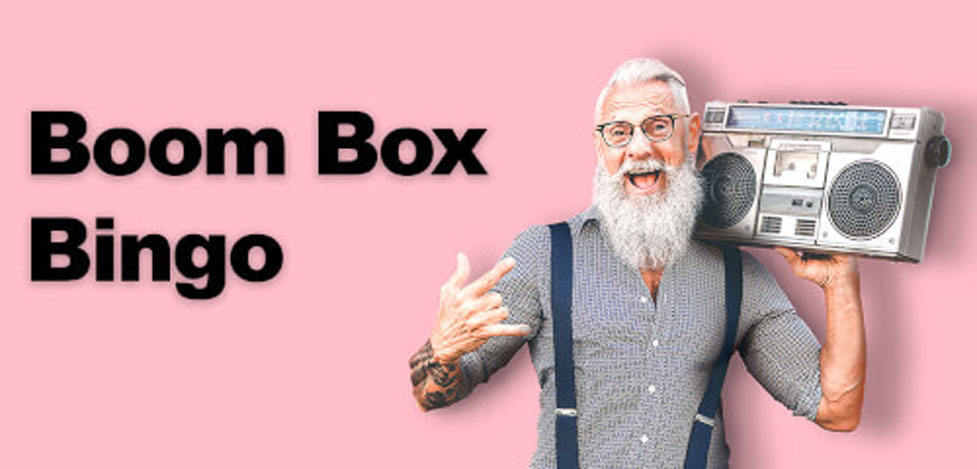 Jackpot Room Bingo
Jackpot Room features a progressive jackpot as well as fixed prizes for one line, two lines and full house. In this 90 ball bingo game, the value of the progressive jackpot increases as more people play the game.
If you're lucky enough to get a full house in 36 calls or less, you'll win the progressive jackpot. This juicy prize pot is usually much higher than the average win amount in bingo games, and it increases each time a game is played and it isn't claimed.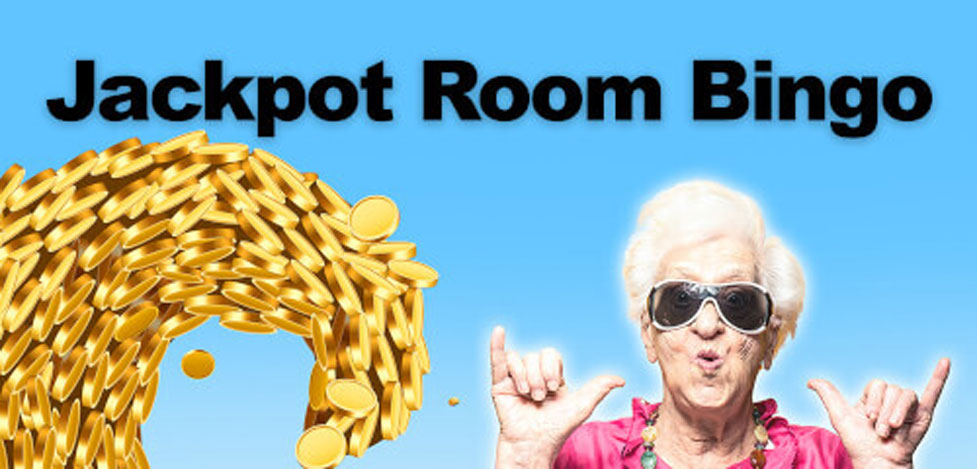 Country Roads Bingo
Country Roads is a 75 ball bingo game, which is the most popular form of bingo in the USA. ! Fewer balls means quicker, more fast-paced games, making it perfect if you fancy a quick on-the-go bingo game.
Prizes are awarded for One Line, Full House and Pattern, adding an exciting new element to the game. Pattern wins are achieved by marking off all of the numbers on a predetermined pattern – the pattern could be a diagonal, a letter, a shape, or something else!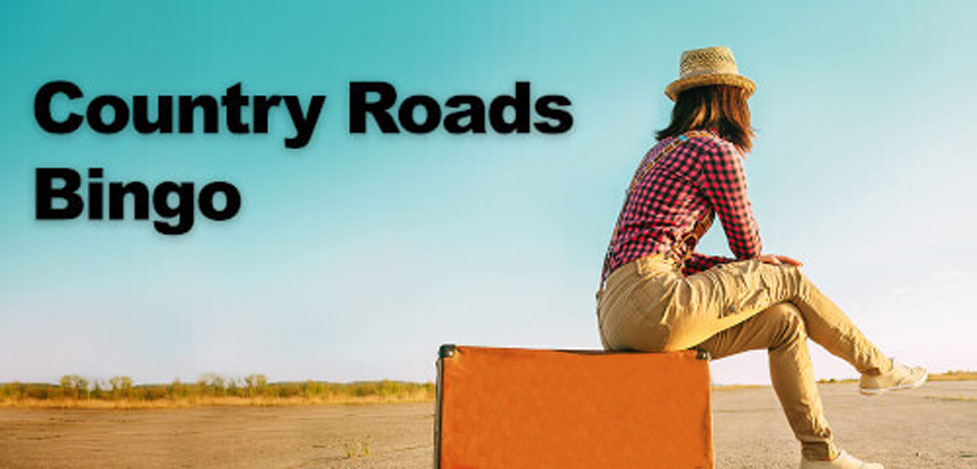 Heavy Weight Bingo
Heavy Weight is an exciting 90 ball bingo game with a supersized jackpot prize that is greater than in standard online bingo games.
The game is open all day every day for pre-buy, until the big game itself at 9pm. With prizes for One Line, Two Lines and Full House, there's never a dull moment in this high-energy bingo game!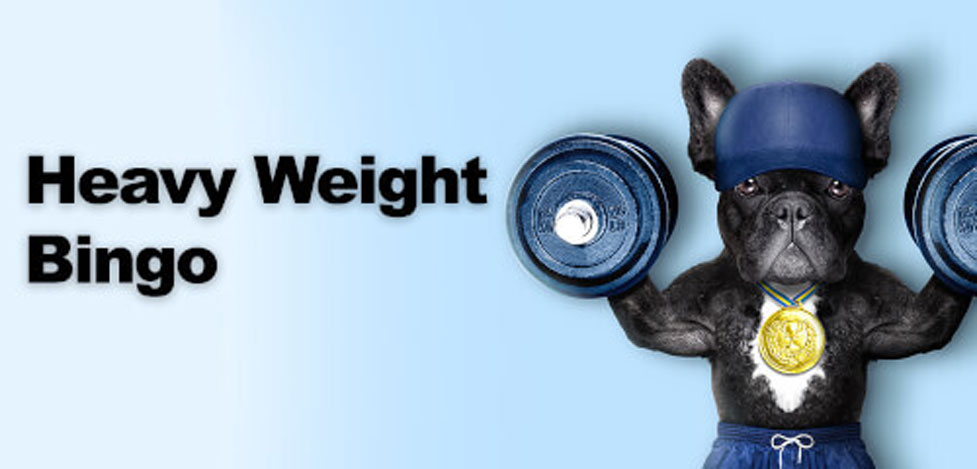 Different Jackpot Types
There are a few different types of jackpot bingo games you might find at Slingo. Keep reading to learn how they work:
Fixed Jackpot
As the name suggests, fixed jackpots offer a set – or fixed – prize that does not change depending on how many people are playing the game.
Each game will have its own specific way to win the jackpot prize, so it's important to familiarise yourself with the rules of the game you're playing. The fixed jackpot prize is often won by getting a full house within a certain number of bingo calls, or it might be won by marking off numbers in a certain pattern.
Fixed jackpot prizes are often lower in value than progressive jackpots, but you'll usually have a better chance of winning it than winning a progressive jackpot prize.
Once the jackpot has been won it is immediately reset to its fixed prize value, and the fun starts all over again!
Progressive Jackpot
Progressive jackpots are the most popular – and the most common – type of jackpot. They increase in value as more people join the game. A percentage of each of their wager is added to the prize pot, so the more players there are the bigger the prize pot. Of course, the more players there are the harder it is for you to win – but that's the fun of it!
In online bingo, the progressive jackpot prize can be won in addition to the prizes on offer in the standard game. You'll win the progressive jackpot if you get a full house within a certain number of bingo calls (for example, within 36 calls).
It can take a long time until a lucky player wins the jackpot. When it finally drops, the jackpot will be reset and will increase in value again until the next winner is found!
Escalator Jackpot
Escalator jackpots work in a similar way to progressive jackpots, where the aim is to get a full house within a certain number of bingo calls. However, if this doesn't happen in the game, the number of bingo calls the full house must be achieved in increases – giving players a greater chance of winning the jackpot.
Let's take a look at an example to show you what we mean:
Imagine that a game has an escalator jackpot of £1,000, which is won if a player completes a full house in 36 bingo calls or less.
If this doesn't happen within the agreed time frame (for example, within one hour), the next time the game is played you'll have 38 bingo calls to get a full house.
The number of bingo calls you'll have to get a full house will increase on the hour until someone wins!

Community Jackpot
Community jackpots are becoming increasingly popular, and they work by awarding a prize to each of the players in the game if someone wins the jackpot. The most common split is 50% of the winnings to the person who won the prize, with the remaining 50% split equally between all the other players. 
In some community jackpot games, there may also be a portion of the prize that goes to charity.
Play These Jackpot Bingo Games at Slingo Today
Find all these jackpot bingo games and more at Slingo.com, home to all the best Slingo, bingo and online casino games. Join us now for an amazing gaming experience in a safe, secure environment. Sign up at Slingo and play online bingo today!