Ladies and gentlemen, roll up, roll up—today we're going to learn how to play Slingo Carnival! You can play a variety of bonus elements that are reminiscent of carnival games in this game, along with the familiar Slingo action. For additional information, continue reading.
A Closer Look at Slingo Carnival
The Slingo Carnival has arrived! The Slingo Carnival game has 7 thrilling bonus rounds that will have you on the tip of your seat spin after spin, as well as a charming retro atmosphere that is guaranteed to delight.
It's safe to assume that the Slingo Carnival game is perfect for players who like games with a fairground theme and has all the thrills of a carnival. So, ladies and gentlemen, get ready to enjoy the Slingo Carnival game as you roll up, roll up!
Slingo Carnival Gameplay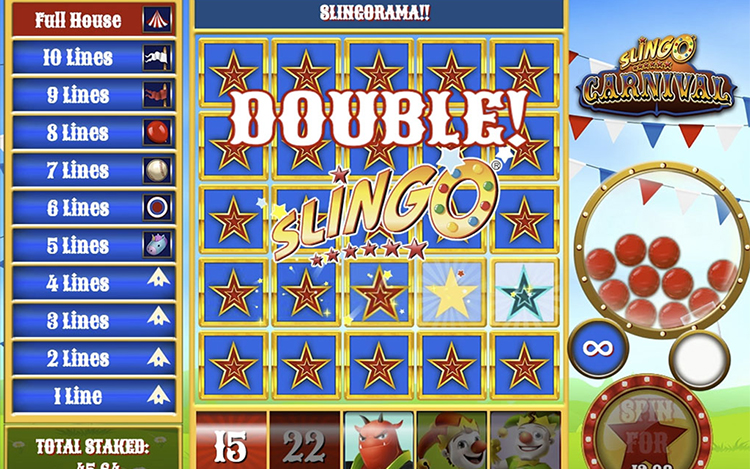 Slingo Carnival is simple to play online, and you can begin playing in only a few clicks. Setting the stake amount must come first, followed by a perusal of the game's regulations and paytable. The + and - buttons at the bottom of the screen are used for this. Simply click the Start Game button to begin your Slingo carnival trip once you are happy with your bet. 
You must match the numbers on the reel with the numbers on the game grid, just as in any other Slingo games. When the entire line of numbers is marked, you will have 10 spins to mark as many numbers as you can and finish the game of Slingo. A full house is when all 11 slingos are successfully landed, and it pays out 1,000 times your bet.
Additional spins can be purchased towards the conclusion of the game to enable you to get in a final Slingo or two. Each spin's price changes as the game progresses. Always visible above the spin button is the price for each extra spin.
How to Win in Slingo Carnival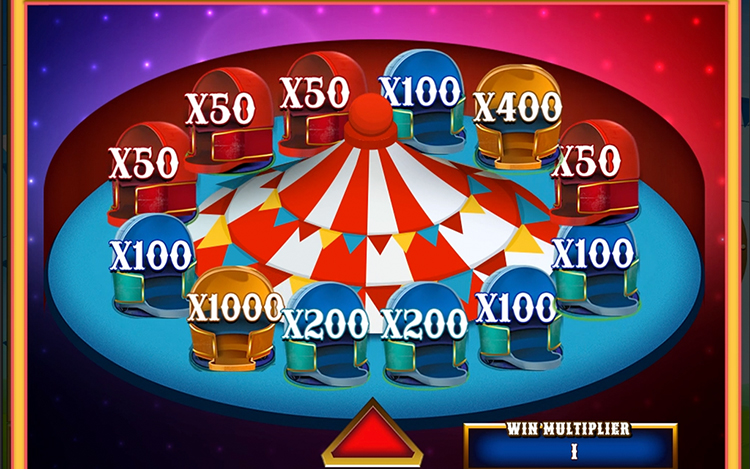 The main elements of Slingo Carnival are chance and whether you're lucky or not. There isn't a method or trick you can employ to ensure victory. You are given six spins in each round, each of which fills in one of the grid's numbers. The game is based on standard bingo cards, and each number that is filled in equates to a prize. Depending on how many places you fill in, the awards you receive for filling up an area on the prize table will increase. Greater rewards are also given for lines that appear horizontally, vertically, or diagonally. These winning lines must be completed in order to start several bonus games that provide bigger payouts.
Make the Most out of Slingo Carnival's Bonus Features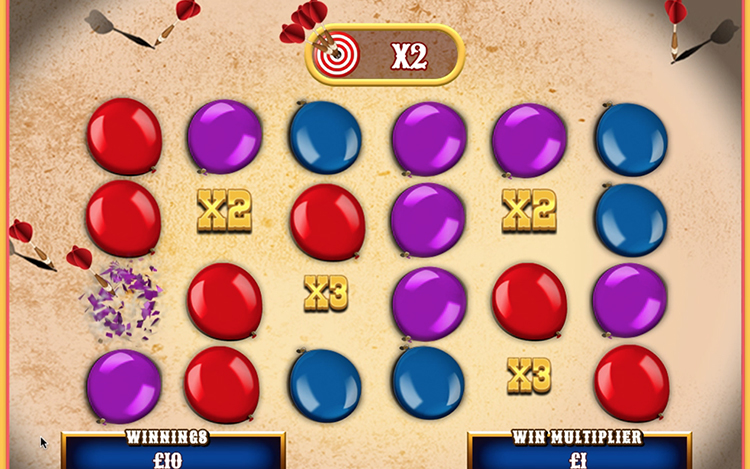 Slingo Carnival has a ton of great bonus features to bring the fun of the fayre to your screens. Here's a rundown of what to look out for:
Joker and Super Joker
You can complete more Slingos by using the Super Joker and Joker symbols, which are helpful little symbols. The red-hatted Joker has the ability to cross out any symbol in the column above the location where it appears. The Super Joker is a green-hatted character who has unlimited marking power over any symbol on the game grid.
Prize Ladder Feature
The Slingo Carnival Slingo game contains a special prize ladder with a tonne of fantastic additional features, including:
Prize Pick Bonus: This is a pick-and-win feature
Target Time Bonus: A bonus game with 50 targets and the opportunity to win a multiplier of between 0.5 and 10 times your wager.
Bottle Toss Bonus: The Bottle Toss Bonus feature gives players three chances to uncover 1–5x multipliers. Additionally, players might reveal additional balls to make the game last longer. Your win will be doubled or tripled if you break all of the bottles on the screen.
Balloon Popper Bonus: Players are given four throws in the balloon popper bonus game to reveal multipliers ranging from 1 to 5 times their wager. Extra darts can be earned, and popping all balloons with three or more darts left will quadruple your winnings; with two darts left, your winnings will triple; and with one dart left, your winnings will double.
Coaster Climb Bonus: This is a progressive spin-and-win game.
Log Ride Bonus: This is a progressive spin-and-win game.
Whirl Winnings Bonus: In the wheel-spinning game Whirl Winnings Bonus, one of twelve multiplier values is up for grabs.
Play Slingo Carnival at Slingo.com
If you're searching for a thrilling Slingo game with a tonne of bonus features, Slingo Carnival is undoubtedly the game for you. It contains all the excitement of the carnival. Come play here at Slingo!