Hot Cross Bunnies: The Perfect Easter Slot Game
With its fun egg hunts and abundance of chocolate, Easter has to be one of our favourite celebrations! This year we're marking the occasion by playing the perfect Easter-themed slot game: Hot Cross Bunnies.
This unusual slot game is set on a tropical beach, with fruity symbols plus some rather angry-looking (we're guessing they're hot AND cross) bunnies who can help you win some exciting cash prizes.
Read on to learn more about the Hot Cross Bunnies slot, including info on the free spins available in the game!
Hot Cross Bunnies: Game Basics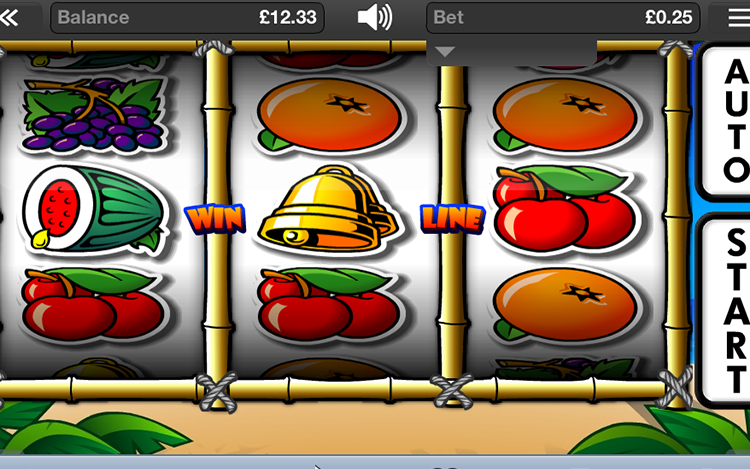 Hot Cross Bunnies is a fairly straightforward slot at first glance, with three reels and one payline. We love its bright, cartoonish style and the angry-looking bunnies are certainly a unique addition to the tropical beach setting!
The aim of the game is simple: match up symbols on the reels to win a cash prize.
However, there are a few additional features that bring another level of excitement to the game.
Read on for a quick summary of those bonus features:
Nudge and Hold
If you've ever played traditional fruit machines, you may be familiar with the nudge and hold mechanics. In Hot Cross Bunnies 1, 2 or 3 nudges can be awarded randomly after any non-winning spin. Nudges enable you to 'nudge' an individual reel down by one position to hopefully land a winning combo.
Up to 9 holds can be awarded at random after any winning spin, letting you 'hold' certain reel positions while others spin in the hopes of adding to your win.
Super Spin
This feature can be activated at random after losing any nudge game. The reels will spin to reveal a guaranteed winning combination!
How to Get Free Spins on Hot Cross Bunnies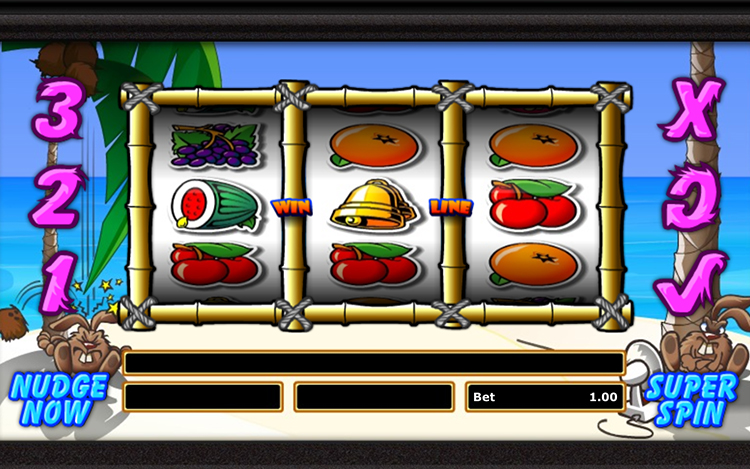 Like all other online slots and casino games, Hot Cross Bunnies is a game of chance. All outcomes are determined by a Random Number Generator (RNG) - a computer system that is almost impossible to predict.
Although there's no guaranteed method to get you free spins in Hot Cross Bunnies, your best chance is via the Bunny Bonus.
Whenever three bunnies appear on the screen in any reel position, the Bunny Bonus will be triggered. The camera will zoom out and you'll see a second screen above the reels, and all of the symbols are shown with their respective multiplier payouts.
The reels will spin automatically for free, and each symbol that appears on the payline on the original reels will light up in the corresponding position on the second screen.
With the chance to win up to 300x your original bet, this Bunny Bonus could help you to win an egg-cellent cash prize! 
Play Hot Cross Bunnies Online at Slingo.com
Celebrate Easter at Slingo.com by playing the Hot Cross Bunnies slot game! Sign up now for an amazing gaming experience in a safe, secure environment that puts you first. Ready to try something new? Hop to it and play Hot Cross Bunnies now!