City life can get a bit overwhelming, and sometimes all we need is to reconnect with nature and have some downtime. If this sounds like something you need, listen up and let our guide to Yorkshire's best luxury holiday cottages provide you with some travel inspiration. So get packing; we're heading on a luxurious and relaxing adventure!
We have gathered some of the best holiday cottages around Yorkshire to help you find the perfect setting for your luxury break, whether you end up in North Yorkshire or elsewhere in the Yorkshire Dales. 
For more travel tips and inspiration, keep up to date with our lifestyle news, or if you're looking to broaden your search, our guide on the best luxury cottages in the UK should take your fancy!
Here Are 17 of the Best Luxury Cottages in Yorkshire
The Little House can be found in Buckden, and you will be treated to beautiful views as it sits in the heart of the Yorkshire Dales National Park. This cottage makes for a romantic rural retreat, and the village is filled with paths perfect for walking and cycling - so adventure is always on your doorstep!
You can easily take a hike to the top of Buckden Pike from this property, or you could walk the Dales Way or Lady Anne's Way. There are several eateries, villages, and shops in the Dales, and it is a beautiful place to explore. The national park is full of unique and outstanding natural beauty areas, and they are the perfect places for a relaxing stroll.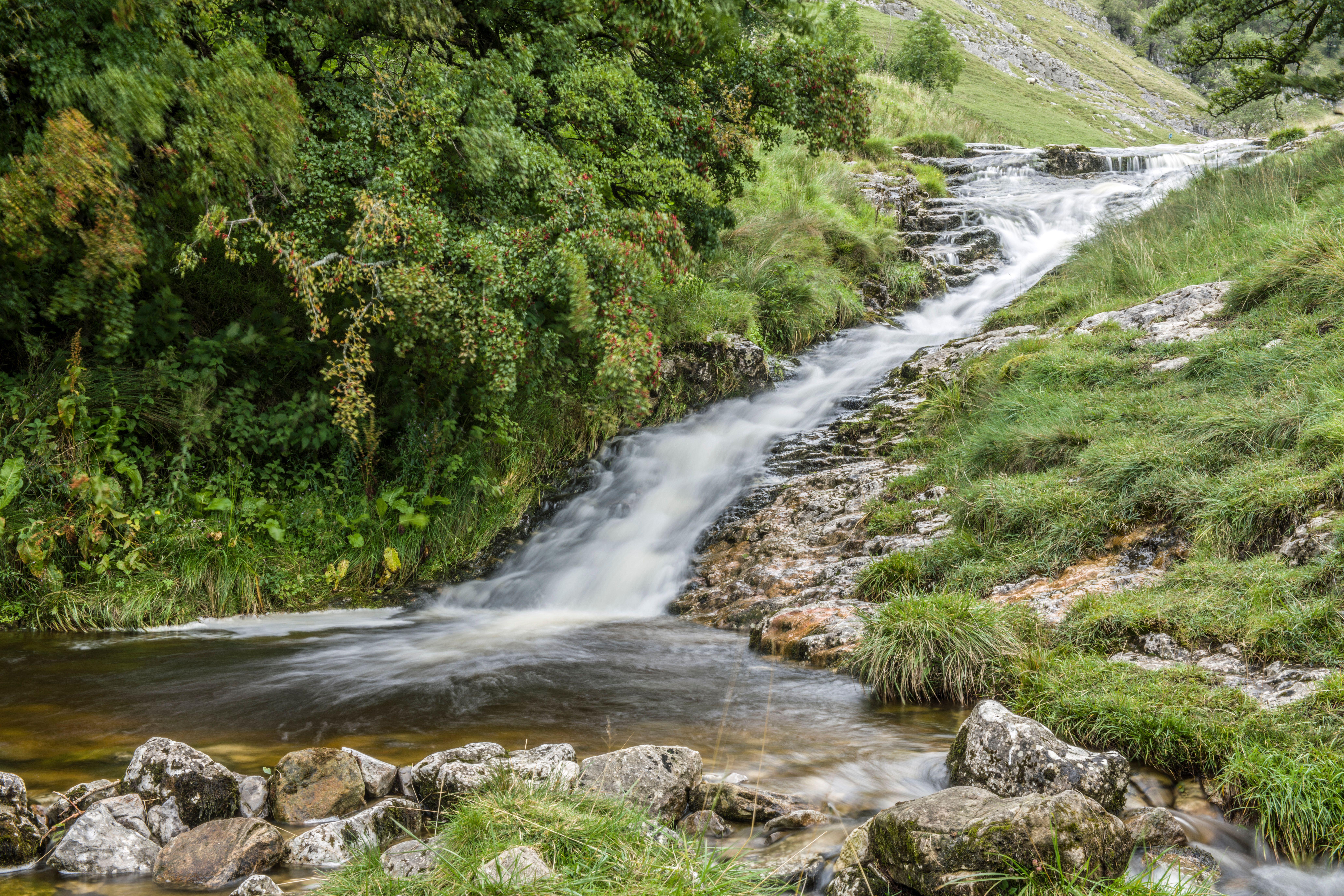 The Butlers Cottage, located in North Yorkshire, is perfect all year round. It can be found in ancient woodland, so it is surrounded by lush, natural beauty. This gorgeous property is just a short stroll to the beaches on the coast. Sandsend village is nearby, as is Whitby, the famous fishing port.
The cottage sits in a beautiful and tranquil valley, and it is private and self-catering, so Butler's cottage is the perfect home away from home. The cottage is pet friendly and sleeps four guests in two bedrooms. There is much to do and see in North Yorkshire; there are various beaches, beautiful landscapes, and stunning cliffs - you will constantly be in awe of its beauty!
The Garden Room is perfect for those wanting a holiday filled with relaxation and just the right amount of exploration and adventure. This gem is located in Wold Newton, a quaint village in the quiet countryside, surrounded by valleys, rolling hills, and unique wildlife. There are loads of nature walks and some lovely traditional pubs where you can grab a drink or a bite to eat.
Like most luxury properties, this one is tucked away and private. You instantly feel relaxed the minute you drive down the gravel driveway, and the living space is light, comfortable, and full of luxury amenities like Nespresso machines and wood burners. You can indulge in the private hot tub and admire the beauty around you while sipping on some wine outside.
Taking is slow and easy; relaxation and tranquillity are what Little Wickets is all about. This retreat is in Thorton Watlass and sits at the cusp of the Yorkshire Dales national park. You are surrounded by nature, but you can also easily take a walk to the nearest pub or visit Masham, the market village, where you will find eateries, shops, and much more.
The cottage is spacious and filled with loads of light, making it a lovely retreat all year round. You can enjoy being inside or sitting outside on the veranda, listening to the sounds of nature and reading a good book. This cottage can sleep two guests but, unfortunately, is not pet-friendly. However, if you take a stroll to the paddock, you'll find some adorable animals.
Sipping a glass of vino, lounging in a hot tub, breathing in the fresh air, and admiring the rolling hills and nature is a dream at Haverah Park Lodge. This is the perfect romantic escape. You can explore the valleys and the North York moors or go abseiling and rock climbing. Harrogate has it all!
Take a trip to the town and treat yourself to a spa day. There are also some lovely pubs, shops, and restaurants. The lodge is stylish, eco-friendly, and fully equipped to give you the perfect stay. There is an enclosed garden with a hot tub, and you are sure to have complete privacy during your visit. The lodge can sleep two guests.
Found in the countryside surrounded by limestone scars and heather-clad moors, Daisy Holiday Cottage is the perfect retreat all year round. Skipton has some of the best shopping spots, and you can easily get to the West Coast or the Lake District. There is a beautiful market, and you can also visit the ancient castle.
If you are looking for a luxury Yorkshire holiday, this is the place for you! The cottage has one bedroom and one bathroom, sleeps two guests, and has all the amenities you could need. You can enjoy lovely nights with a good book, watching TV, or sitting outside on the patio. Visit this gem for some downtime and relaxation - you know you deserve it!
Willow Cottage is a ground floor cottage in Ulrome, which sleeps two people and has a lovely kitchen, living area and private garden. Skipsea is nearby, as well as the beach, and there there are also some shops and pubs in the surrounding area - so there is a lot to do while you are away!
The cottage is lovely all year round; you'll be as comfortable in the winter as in the summer. And the beauty of this part of England is remarkable throughout the seasons. If you're thinking of booking a romantic getaway for two, this is your sign!
Found in the heart of West Yorkshire's Bronte Country, Hebble Row Cottage is a charming little escape. If you need a romantic getaway, then look no further. The cottage sleeps two guests and is very cosy. It is also ideally located to go out and explore Bronte Country and is a short walk away from Haworth village.
There is much to see in the area; you can take a quick drive to the Yorkshire dales and see the beautiful scenery. You could go to the Bronte Parsonage Museum. Leeds, Skipton, and Harrogate are also nearby. Here you can see some shops, restaurants, and local pubs. The cottage itself is also spacious and has a beautiful garden where you can relax each day.
Moors Edge Cottage lies deep in the national park of the North York moors, meaning spectacular beauty is all around you when staying on this private land. Some excellent tourist attractions and local stores, restaurants, and pubs are not too far away - so you can indulge in nature and some of the local towns' best offerings.
The cottage is modern, light, and comfortable. You can enjoy a delicious breakfast in the cottage garden or a cosy night during the winter months. The cottage has two bedrooms and can sleep up to four guests.
You're in for a holiday filled with delicious food, scenic strolls, and beautiful views when at Claro Cottage. Masham is known for its popular distilleries and loads of eateries, so you can take a trip to the town after a long day of adventuring. You could also go to the market towns nearby, or visit some of the castles in the area.
The nature surrounding this divine property is just the start. The interior and feel of the cottage are just as extraordinary. The decor is warm and modern, and everything is made to give you the most relaxing experience. The cottage has a patio which is the perfect spot to unwind with a glass of wine after exploring the nearby towns.
Emerald's Barn is a rural but romantic little retreat near the village of Stillington. An abundance of wildlife and nature surrounds the cottage, so expect rolling hills, open fields, woodlands, badgers, foxes, skylarks, and much more. You can find some pubs and restaurants in Stillington, or you could drive to York, where there are loads of attractions, or consider a visit to the Yorkshire coast!
The cottage is spacious and has top-quality finishes. The ground floor facilities include a kitchen, living area, outdoor terraces, and lounge. Upstairs you can find a beautiful bedroom and bathroom with views that will take your breath away.
The Byre is the perfect base for exploring East Yorkshire. This is one of the dog-friendly cottages on the list, and is an excellent choice for a romantic retreat. The cottage is homey and stylish. Most of the cottage is open plan and is well-equipped. You can get comfortable on the sofa during the winter and enjoy a BBQ on the patio during the warmer months.
You can take a quick trip to Hornsea, where you can explore the gardens and white sand beaches. One of the largest puffin populations is about 19 miles away, and there are tons of towns and trails to explore so you can keep yourself busy, all while taking it easy!
If you're looking for a romantic getaway in a beautiful rural setting, look no further than Penzola Cottage. It is located in Rosedale Abbey, where you can find a delightful selection of cafes and pubs. You could also take a trip to the Vale of Pickering, Blakey Ridge, Egton Bridge, and more. We highly recommend visiting these different market towns.
This cottage dates back to 1850 and is spacious, beautiful, and feels like a home away from home. You can enjoy a delicious homecooked dinner, read some books, play some games, or sit outside on the patio and look at the old Priory grounds and medieval churchyard.
Gingerlily used to be an old barn, but it has more recently been converted into a quaint and beautiful getaway for two. Like most cottages in Yorkshire, Gingerlily is surrounded by exquisite countryside, nature trails, and the sweetest cafes and restaurants. The Lavender Farm is nearby, as is York, allowing you to easily make the trip and see all of the city's wonderful attractions.
The cottage has a lovely kitchen, dining area, and lounge. During the winter, you can curl up next to the wood burner and read a book. The kitchen is fully equipped so you can cook delicious meals, and the bedroom is the perfect little spot to unwind and relax after a long day. The outside garden is filled with flowers and is ideal for picnics during the warmer months.
Blacksmith's Barn is chic but rural and offers a homely and comfortable stay for two. The cottage is perfect all year round and has stunning views. You can sit outside on the patio and watch the horses grazing or curl up inside and watch a good movie. The cottage is well-equipped and makes for the perfect romantic escape.
It is surrounded by parts of the national parks and the Vale of Pickering. Here, you can go and explore and see the wildlife, ancient woodlands, hills, and charming little towns. The beach is close to the cottage, so you can enjoy a lovely day out at your convenience.
Found in the North Yorkshire moors, Owl At Grace View is a beautiful and peaceful retreat perfect for a couple. Expect 360-degree views of the stunning landscapes and tons of trails for nature walks through the national park. You can find an abundance of restaurants, pubs, and stores in the neighbouring towns, and the beach is just 16 miles away in Saltburn-by-the–Sea.
The living space is open-plan, stylish, and up to high-standard. The kitchen comes fully equipped, and you can enjoy your meals on the patio or at the dining table. The lounge is beautiful and has massive sliding doors that bring the outside right into your home - you will truly feel relaxed. There is also a hot tub, perfect after a busy day of exploring!
Swaledale Barn End is a gem and offers the perfect escape in the countryside. The garden is full of beautiful roses, and their fresh scent will instantly relax you. You have incredible views of Harkerside Moor and the Yorkshire Dales National Park from the cottage. The cottage has a beautiful mezzanine area; you can lie here and look at the stars or simply read a book and relax.
The cottage is spacious and well kept. We suggest taking a trip to Healaugh while you're there, where you will find bakeries, markets, shops, restaurants, and pubs. There is much to discover in this town. You will be spoilt for choice with all the options of things to see and do!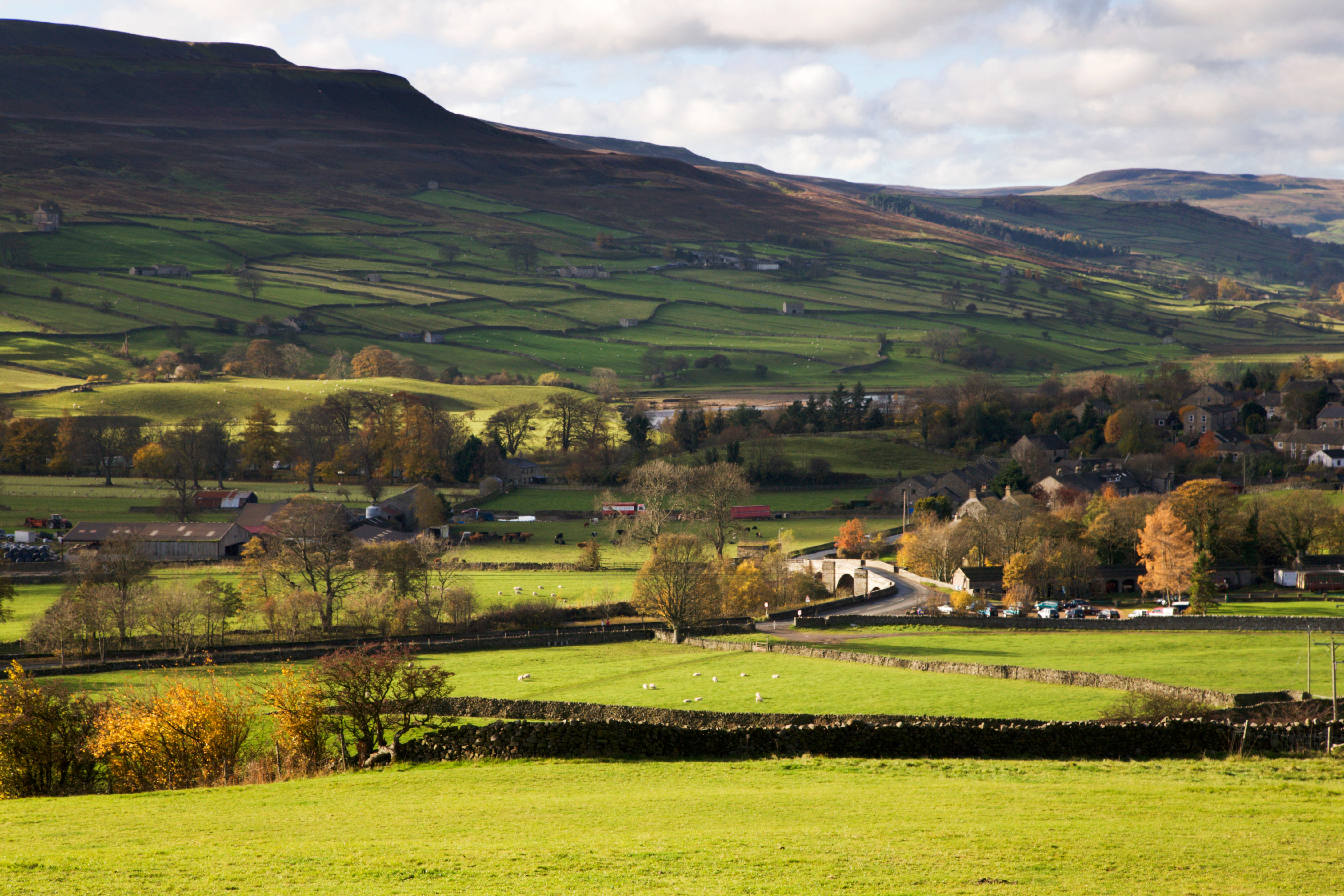 FAQs
Is Hebble Row cottage pet friendly?
Your furry friends are more than welcome at Hebble Row cottage. However, dogs are charged an extra £20.
What is the minimum number of nights to stay at The Butlers Cottage?
The minimum number of nights stay at Butlers Cottage is three nights. There is so much to see and do in the surrounding villages that three nights is not enough in any case, as you won't want to leave once you've settled down here and started relaxing.
How much does it cost to stay at The Little House at Fairlawn, Skipton?
You can only book for seven nights when booking at The Little House at Fairlawn. The cost varies from season to season, so the price can vary from as little as £435 to about £669 for the whole week. The cottage sleeps two people.
What are the check-in and check-out times at Daisy's Holiday Cottage?
The check-in time at Daisy's Holiday Cottage is 3 pm, and the check-out time is typically at 10 am.
Final Thoughts
Yorkshire has loads to offer, as this guide has proven. Nothing beats the spectacular beauty and unique wildlife of the country. Whether you want a holiday of adventure, a romantic trip or a trip away with the whole family, Yorkshire holiday cottages are for everyone. 
You are in for a truly unforgettable experience, where you can embrace its beauty, and return refreshed and rejuvenated. The options are endless, so why not treat yourself to a wonderful getaway in one of Yorkshire's luxury cottages. We couldn't recommend it more!
Discover more luxury cottages throughout the UK
Make the most of the range of luxury cottages you can find up and down the UK with our recommendations below!