Northumberland is a fantastic choice if you are planning a holiday or looking for a relaxing escape.
Picture yourself at the coast, reading a book, sipping some chardonnay, taking in the sea breeze - sounds like a dream, right? This could easily be you. Simply play games on Slingo and stand a chance to win!
Let's dive right in and show you some of the incredible luxury cottages Northumberland has to offer! Or, if you're hoping to find some more travel advice, follow our lifestyle news for inspiration on your next getaway destination!
18 of the Best Luxury Cottages in Northumberland
You can find the Northumberland coast just before the border of Scotland. It boasts stunning sea views, lush landscapes, unique wildlife, and many historical sites to explore.
There are many holiday cottages in Northumberland; you are spoilt for choice! There are various locations, and you can visit popular destinations from Berwick Upon Tweed to Alnwick. Why not check out an Area of Outstanding Natural Beauty on your trip, too?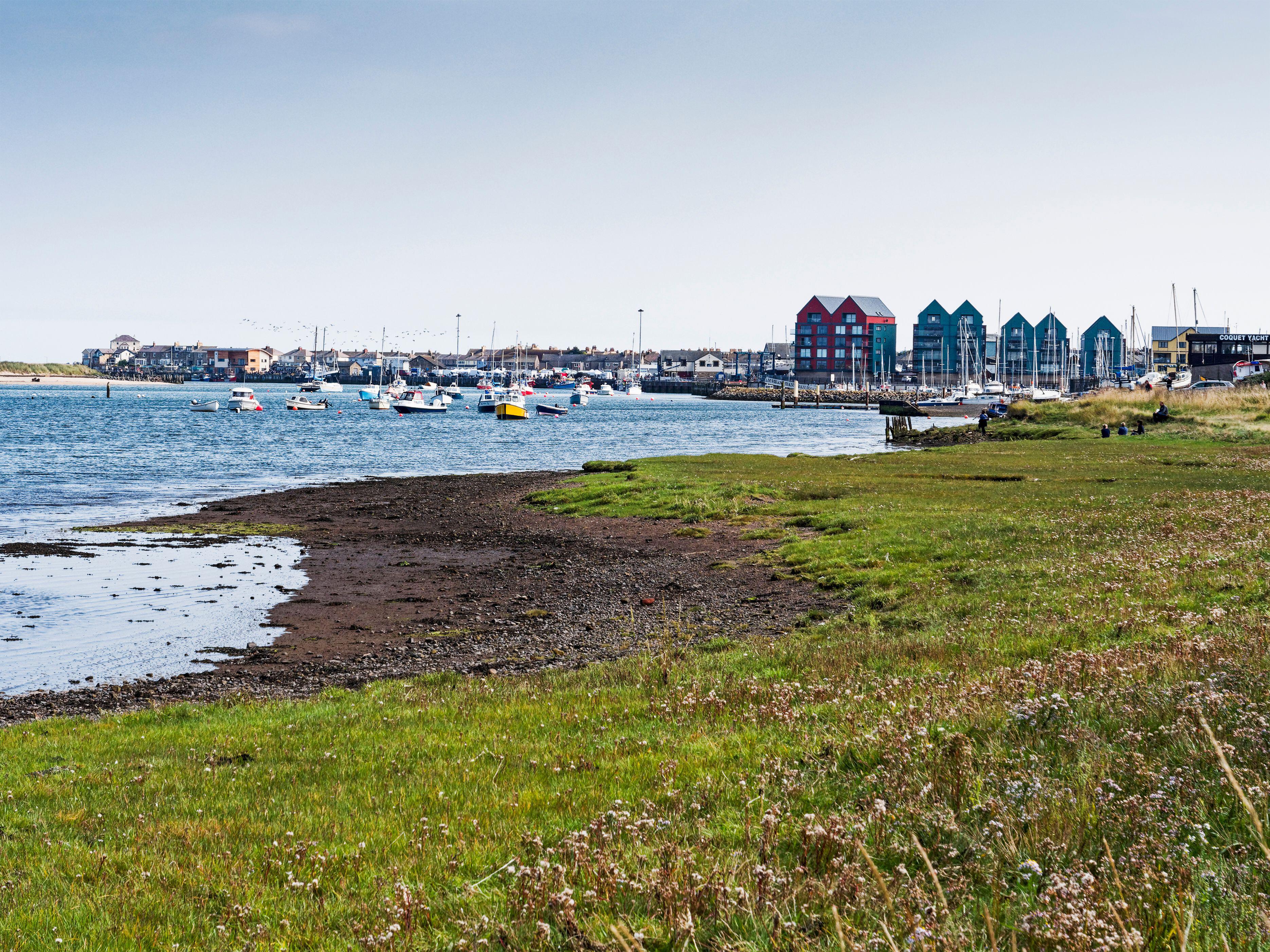 Ambler's Retreat is perfect for large groups and families. This cottage is situated in the heart of a lovely little fishing town called Amble. You can explore the sights of Northumberland, enjoy some delicious food at their restaurants, take a stroll to the beach, or browse some of the shops. This little town is peaceful and quiet - so you'll be very relaxed and content.
This luxury cottage has four bedrooms and sleeps eight people. It is also dog-friendly, meaning the whole family can join you! It makes for the perfect getaway. With so much to do and see in and around Amble, there's something that'll excite everyone.
Apple Tree Barn is a beautiful holiday cottage found on the outskirts of Denwick. The location is peaceful and semi-rural. You can expect exceptional views of the beautiful countryside, lovely restaurants in the little village, and the seaside is just a stone's throw away. There are also plenty of places and castles to explore.
The cottage has three bedrooms and two bathrooms and can sleep six people. It also has a stunning front garden with views of the countryside. Apple Tree Barn is one of the dog-friendly luxury cottages on this list, so your four-legged friend can join in on the holiday!
Warkworth has been voted as one of the UK's prettiest villages. It is filled with castles, cafes, and restaurants and is close to the beach. Ashleigh Cottage can be found right in the heart of this unique village.
It is a dog-friendly cottage and can sleep seven people with its single room, twin room, and two double rooms. It is a fully self-catering cottage, so you can create a schedule to suit you.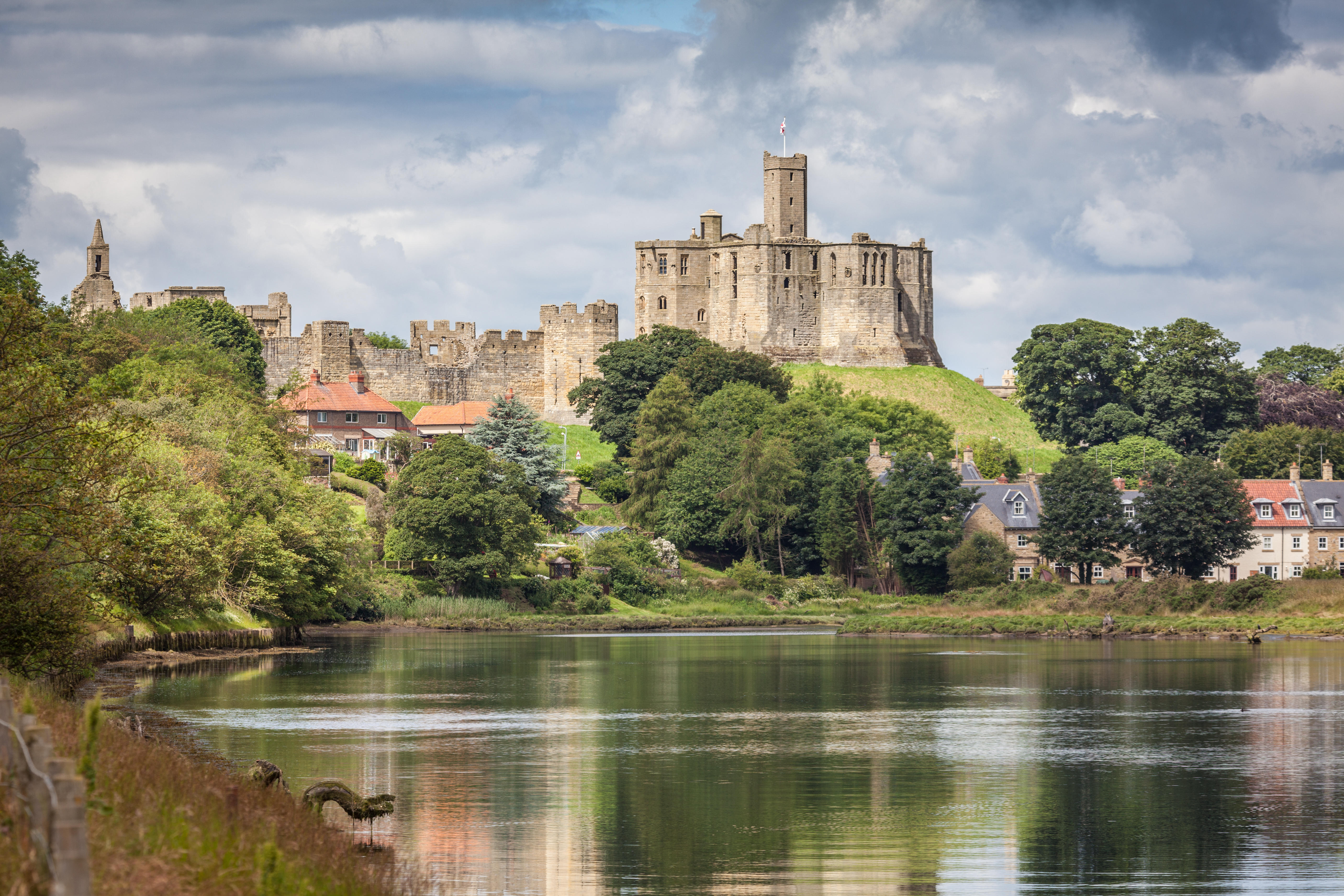 Bay View Cottage is the perfect getaway all year round and has stunning sea views. The cottage has been designed to let you take in all of the picturesque landscapes around you, fully immerse yourself in the splendour of the sea and escape the stresses of everyday life - you deserve it!
This cottage has three bedrooms and can sleep up to five people. It has an open-plan living room and kitchen, with sliding doors opening up to the coastal views and bringing in the sea air. This has got to be one of the best luxury holiday cottages in the UK, and you are sure to have a very relaxing and memorable stay.
Bamburgh Northumberland is a top holiday location, and Brada House Cottage is relatively close to the beach and main village in Hamlet of Glororum. The cottage has lovely views of the Farne Islands and the sea, and you can also see the iconic castle in Bamburgh. This cottage is dog-friendly and can sleep up to six people.
The cottage has excellent features like a furnished patio, a BBQ, unlimited WiFi, and modern interiors. It is a perfect choice if you want to relax and have a calming holiday!
If you are looking for a lavish retreat, Cornflower Cottage is your place. It is situated in the Burgham Park golf course and is one of three cottages. It can sleep six people and is an excellent option for friends or couples travelling together. It consists of three separate bedrooms, each with its own bathroom.
It is perfect during those chilly winter nights; warm yourself up with the wood-burning stove, and during the summer and spring, you can sit under the lush evergreen trees. Cornflower Cottage is just 15 minutes away from Alnwick, where you can see Alnwick Castle (aka Hogwarts in Harry Potter and the Philosopher's Stone and Chamber of Secrets).
Boulmer is a quiet little village with a traditional charm. It is near the bay and has a cosy local pub called the Fishing Boat Inn. The cottage looks over the coastline and has a large garden, so you are treated to splendid views all year round!
Crab Apple Cottage has two bedrooms and can sleep four people in total. It is near a farm, so there may be some farm traffic during the day, but it is generally quiet, and you will not be disturbed.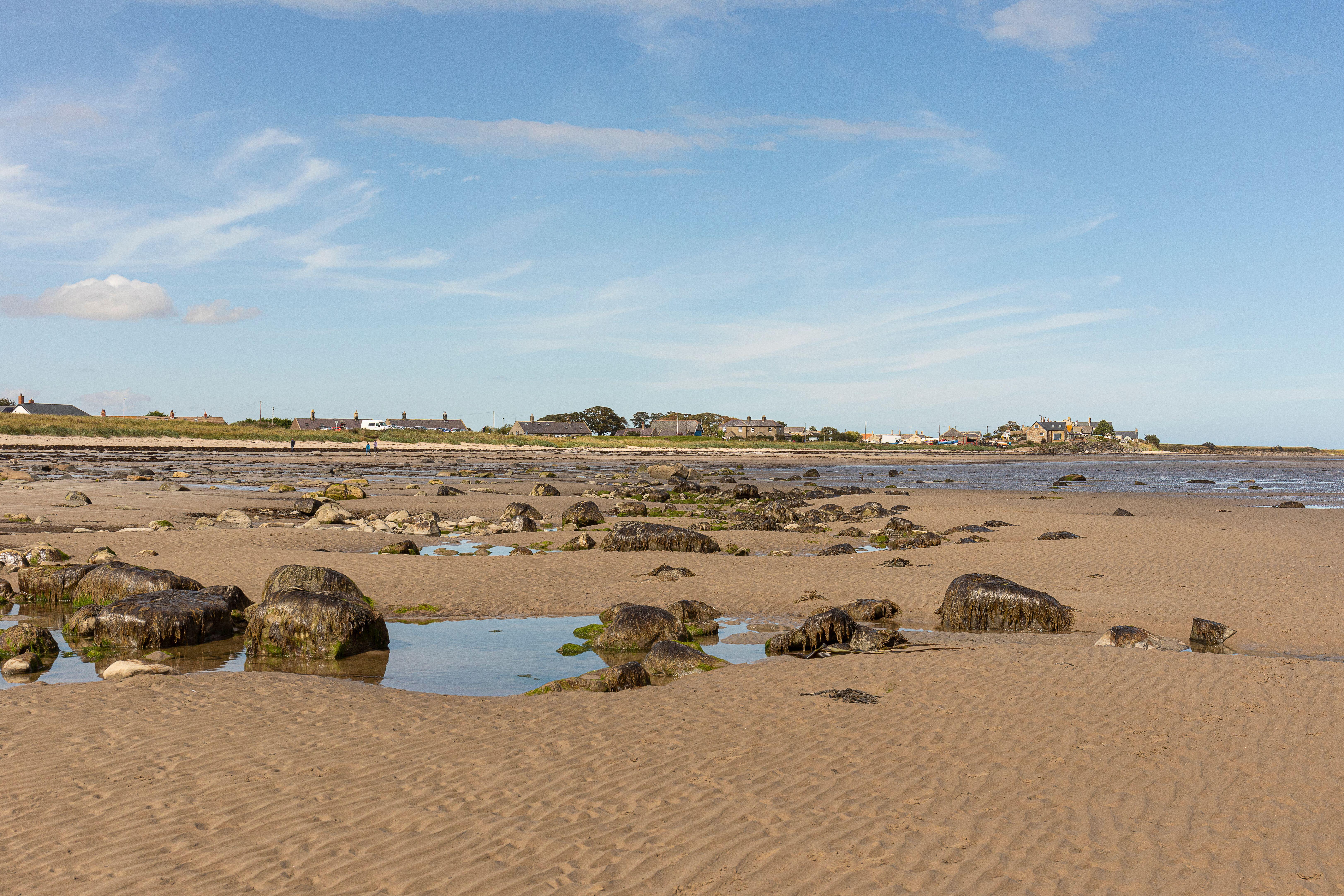 Found in the fishing village of Craster, Crabcake Cottage makes for the perfect coastal getaway with friends or family. The cottage has been newly renovated and has finishings of the highest standard. It has exceptional sea views and is a quick walk from the Jolly Fisherman - Craster's fantastic restaurant and pub.
The cottage has three bedrooms and can sleep six guests, and dogs are also welcome.
Estuary Cottage is a lovely place to stay all year round and is an excellent choice for families or couples. It is a short walk away from the beach and the main village, where lovely art galleries, shops, restaurants, and pubs can be found. There is so much to explore, and Alnmouth is the best place to go cycling and walking in.
The cottage has beautiful views and has three bedrooms that can sleep up to six people. The cottage is spacious, cosy and also welcomes dogs. 
Being in the countryside is bound to make you feel relaxed, and Grange House is in a tranquil setting and is surrounded by the outstanding natural beauty of Northumberland. You can explore the area as most amenities, beaches, and villages are within a five-minute drive from the cottage.
This luxury cottage has two bathrooms, three bedrooms, and a beautiful courtyard garden. It is very private and is great for families or couples.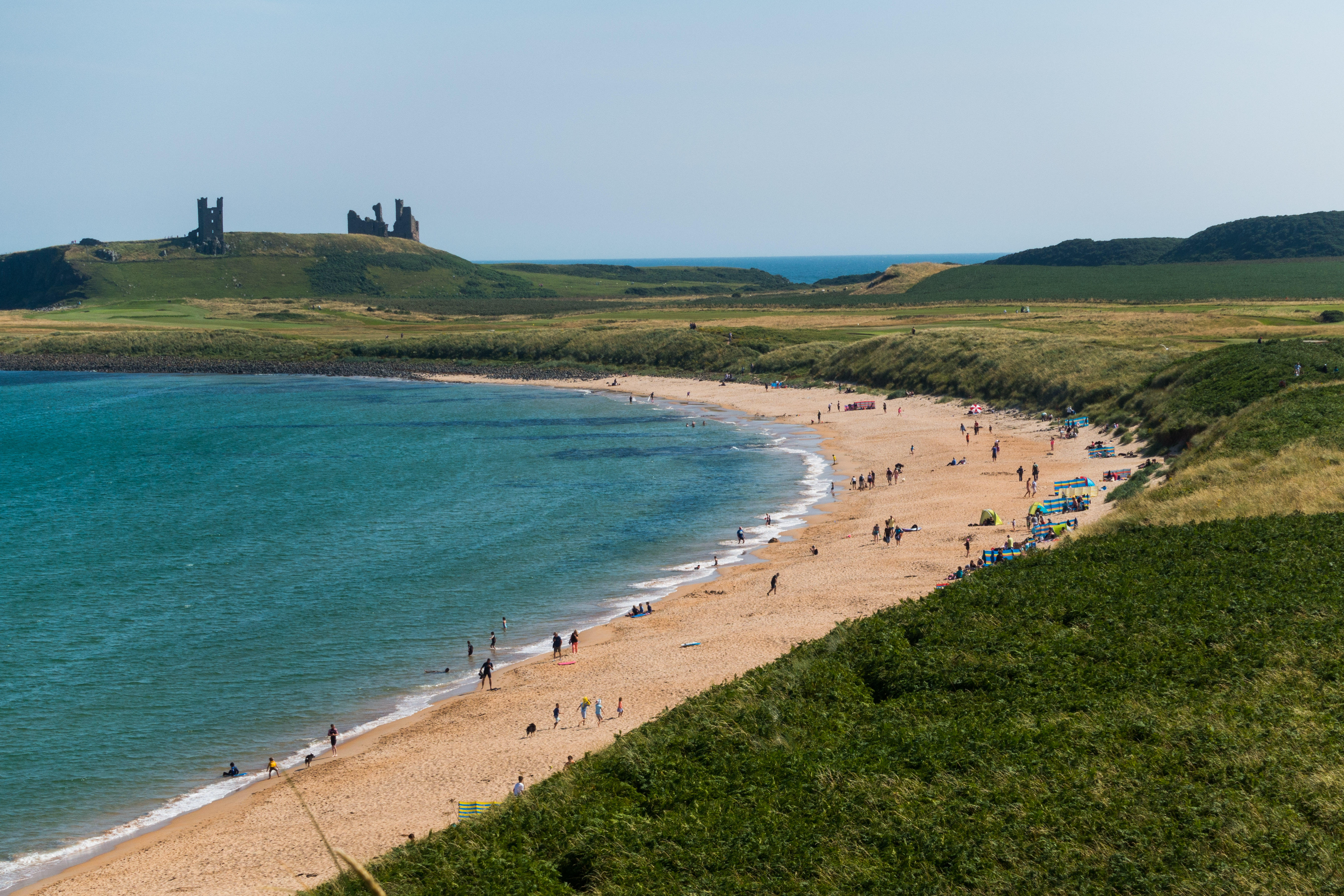 Hedgehog House has recently been refurbished, and the cottage is very luxurious and furnished to a high standard. The house is dog-friendly and can sleep up to five guests. This cottage is very central and is close to various pubs and restaurants. You can explore Dunstanburgh Castle and the beautiful coastline. There are tons of things to do in the area!
Hemingways promises a relaxing and refreshing stay. You will be treated to views across the whole east coastline, and you can enjoy a glass of vino while lounging in the hot tub on the balcony.
Hemingways is an excellent choice if you want to stay in and enjoy all of the cottage's facilities, or you can go out and visit the local restaurants, head to the beach, and explore the nature reserve.
This cottage sleeps six guests and allows dogs. There is much to see, and we recommend exploring Warkworth village, Holy Island, Alnwick's medieval market town, and the stunning beach in Alnmouth. This is a stay that the whole family will enjoy!
Found between Felton and Rothbury, Grey Hens is a beautiful romantic getaway for two. Surrounded by the beautiful countryside and lush gardens, you will feel utter bliss. The cottage is very private and nestled in a quiet retreat to let you escape from the hustle and bustle. Rothbury is a 10-minute drive away, and it is a 30-minute trip to the beach.
Grey Hens welcomes dogs and is the perfect place to be all year round, boasting a cosy fire in the winter and gorgeous gardens to roam around in during the warmer months. It is a beautiful place to stay!
Found in the peaceful countryside of Northumberland, Highfield House promises tranquillity and luxury. You will have everything you need during your stay as all amenities are close by. The Cheviot Hills, beaches, and the Alnwick market town are just minutes away.
The house has a fully-enclosed garden, three bedrooms and three bathrooms, a lounge, and a lovely snug room. There's enough room for everyone to be comfortable! You can relax, read a book and take in the stunning views of the country.
Honey Bee Cottage is a five-star property and only allows adults. It is a charming little village cottage with a sandstone inglenook fireplace, a cosy lounge, and stunning views of River Coquet. It is a calming space with lots of light and top-quality finishing touches. The cottage can sleep four adults and is dog-friendly.
The cottage owners go the extra mile to make your stay perfect. It is the best choice for a relaxing getaway and promises luxury, relaxation, and a great time!
Horseshoe Cottage can be found near Bamburgh and Wooler, set on the grounds of the historic old Holburn Corn Mill. It is excellent for a romantic and peaceful retreat for two. Rolling valleys surround it, and you can expect to see lambs, daffodils, hares, and wild pheasants in the fields. Belford is nearby and has some great local shops.
Bamburgh beach isn't too far away either, and you can enjoy the whole coastline. You will have plenty to do from beaches and stores, and you're sure to return relaxed and happy after a memorable stay!
A beautiful coastal retreat for the whole family - Larch House is nothing short of amazing. The house has a snug with a smart TV and loads of games, a lounge, kitchen, and a spacious garden. So, it's an excellent stay for families, big groups, and friends as it is spacious, comfortable, and luxurious at the same time.
Alnwick is 10 minutes away, and you can walk to Alnmouth Beach or even catch the train to Edinburgh. There is so much to do and explore; everyone is bound to have a great time.
Longstone Cottage is very close to the sea and makes for a fabulous coastal holiday. It is suitable for groups of couples, small families, or romantic getaways. It is a four-star accommodation and truly delivers on quality. The decor is gorgeous, and the cottage is comfortable with some lovely extra touches.
It is a pet-friendly place and can sleep four people. Take a walk to The Longstone House and enjoy a delicious meal or go to St Aidens beach to relax and explore. You are sure to have an incredible stay!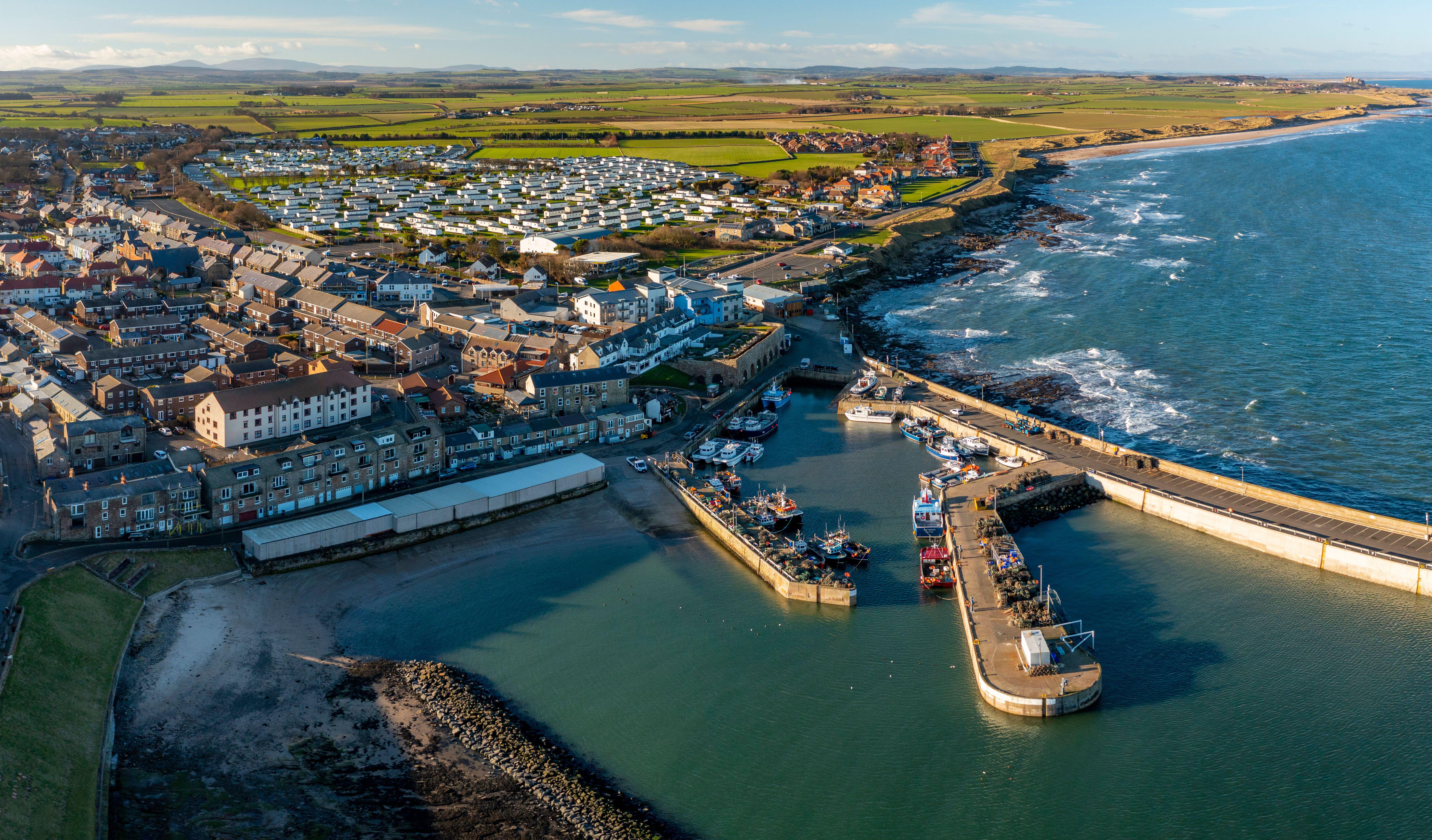 FAQs
Is the Apple Tree Barn pet-friendly?
Unfortunately, it is not. It makes for a beautiful getaway in the countryside and has excellent luxury amenities. However, there are plenty of other holiday cottages in Northumberland that allow pets. Each cottage has its own rules about pets, and some may charge an extra fee.
What are the check-in and check-out times at Ashleigh Cottage?
You can check in at 16:00 at Ashleigh Cottage, and the check-out time is 10:00.
When is the best time to book a stay at Cornflower Cottage?
Cornflower Cottage at Burgham is the perfect place for a relaxing break at any time of year! Make the most of the wood-burning stove in the cooler months, or relax in the gardens on a warm summer morning or evening. There's no wrong time to stay here!
How many guests can sleep at Crab Apple Cottage?
Crab Apple Cottage has two bedrooms, a twin/super-king bedroom, and a king-size room, sleeping four guests in total.
You can enjoy sea views from one of the bedrooms, as it has south-facing views that look over Boulmer Beach and the lush gardens. The second bedroom has west and north-facing windows, and the single beds in the room can be put together to make a king bed.
Final Thoughts
Northumberland is a beautiful place, and we certainly recommend booking a holiday there. With so many luxury cottages on offer, it should be an easy decision. No matter what you are looking for, you'll find it! Northumberland has so much beauty, and everyone should see it at least once.
You'll have it all: coastlines, National Parks, restaurants, local stores, wonderful people, and fantastic holiday cottages. There are so many beautiful places to explore and some very exciting things to do, and it is the perfect place to relax and get some downtime.
Northumberland is bordered by Cumbria, County Durham, the Scottish borders region, and Tyne and Wear - so it has a rich, interesting history and exceptional contrasting landscapes. You will certainly want to witness the wonders of this place, so plan your next holiday soon and stay in one of the many luxury cottages on offer!