With 15 national parks, countless beaches, and bountiful countryside, there's an almost unlimited number of luxury log cabins with hot tubs throughout the UK. Some luxury lodges can be found deep in the Lake District, others throughout the Yorkshire Dales, and many more dotted along the Cornwallian coastline.
Whether it's for a romantic break or a holiday with the whole family, you'll be able to find countless luxury lodges in your desired location - but which one to choose? For this article, we've picked what we believe to be the top 21 best luxury log cabins with hot tubs - and they're all up for grabs when you play with Slingo!
If you like the sound of a Lake District-located lodge retreat with a private hot tub, mountain views, and a sizable decking area, look no further than Keswick Reach. Positioned 10 miles outside of the town of Keswick itself, this lodge retreat gives you a chance to experience the rural landscapes that define the national park.
Guests can either self-cater or enjoy the delights of the onsite. Inside each of the 140 lodges available, guests will find contemporary kitchen appliances and a dining area. The luxury lodges feature private hot tubs as well as a log burner. There's also an onsite Ammara Spa featuring a panoramic sauna and a fitness suite.
Keswick Reach is suitable for a girls' weekend, couples retreat, or even a family holiday.
In the countryside that surrounds the Northern Lakes, you'll find the hot tub escape, Thanet Well Lodge Retreat. These Scandinavian-styled lodges give you the space you need to celebrate with friends, with huge, open-plan living spaces, fully fitted kitchens, and floor-to-ceiling windows.
A range of different sized lodges are available, accommodating couples right up to parties of six. Each pet-friendly lodge offers stunning vistas of Cumbria, which are best viewed from the private hot tub or decking. If you'd like to get out and explore the Northern Lakes, there are plenty of hiking opportunities that start at Thanet Well, leading you up hills and around lakes.
The luxury lodges at Bramblings by the Lake are positioned nearby several natural attractions and make for an excellent place to retire after a busy day exploring. Located right on Lake Windermere, guests can enjoy lakeside views from the comfort of their decking area or from inside the huge living and dining space.
These lodges each come with three bedrooms, a furnished kitchen, flat-screen TV, electric fireplace, and a garden area. They're recommended for both family getaways as well as girls' weekends.
Local attractions include the quaint towns of Windermere and Bowness, which both offer a range of pubs and restaurants. The World of Beatrix Potter is also nearby.
8 Horizon Views is located in Dobwalls in the southeast of Cornwall. These luxury lodges offer maximum comfort in an idyllic, rural setting with enough room for seven guests. Each lodge boasts three bedrooms, two of which are en-suite. Other property amenities include a wood burner, which is perfect for colder nights spent luxuriating inside.
Outside, guests can lounge on the decking chairs or kick back in the private hot tub - both of which are perfect for watching the Cornish sunset.
The nearby market town of Liskeard is easy to venture to on foot and is a great place to go to experience the Cornwall of the past. Surrounding this ancient village, you'll also find must-visit natural wonders, including Golitha Falls and Carnglaze Caverns.
If you're looking to explore more of Wales on your weekend break, check out Meadow View, a single lodge located in the preserved county of Powys. This region is known for awe-inspiring mountains, rolling valleys, and dense forestry - all of which can be explored and admired by guests at Meadow View.
When not hiking in the Welsh countryside, guests can relax in their private lodge, which features both indoor and outdoor comforts. While sitting in the comfortable and contemporary living area, guests can swing the patio doors wide open and gaze out onto the serene landscape that surrounds the lodge. At night, guests can fire up the wood burner and stargaze.
Outside, you'll also find amenities such as a private hot tub, benches, and boundless garden space.
The Leicestershire countryside has lots to offer, and one of the best ways to experience it would be a stay at the Rowan Lodge. Ideal for couples seeking to escape the city, with nothing but lush valleys surrounding the accommodation, Rowan Lodge is as authentic a log cabin retreat as you can get.
This one-bedroom cabin is made of tough Lithuanian wood and is perfect for all seasons, with warm decor and a fully furnished kitchen indoors, and a spacious contemporary hot tub and decking area outdoors.
Kingfisher Lake can be found nearby, and guests also have access to the onsite indoor swimming pool. If you fancy going out for dinner or a drink, you can travel to the nearby towns of Greetham and Oakham.
One of the best lodges found in north Wales, the Bryn Derwen Lodge, Gwynedd is located in the centre of the Snowdonia National Park. This lodge is particularly sizable, with a total of three double bedrooms, making it ideal for families or more significant get-togethers.
The wide outside decking provides guests with a sheltered seating area, perfect for alfresco dining. Guests can also enjoy their own private hot tub and additional seating areas throughout the garden space.
Inside this dog-friendly lodge, there's a large living area with numerous seating options, each of which is poised around a log burner. This is great for both late-night socialising and early morning hike planning.
Another North Wales highlight! The Padarn Lodge, Caernarfon, is perfect for couples looking for an escape to the wilderness. Swanky in design, the Padarn Lodge offers guests the best in modern architecture, with glass panelled decking and a sheltered area. Around the side, guests can soak up the luxury of having their own private hot tub to relax in.
Although seemingly compact from the outside, the inside offers plenty of space for a couple to snuggle up, particularly on the L-shaped couch by the log burning fire. The kitchen and living area offer all you could possibly need, with a flat-screen and dining table. This luxury lodge is bright and airy on the inside, with pristine white walls and large patio doors.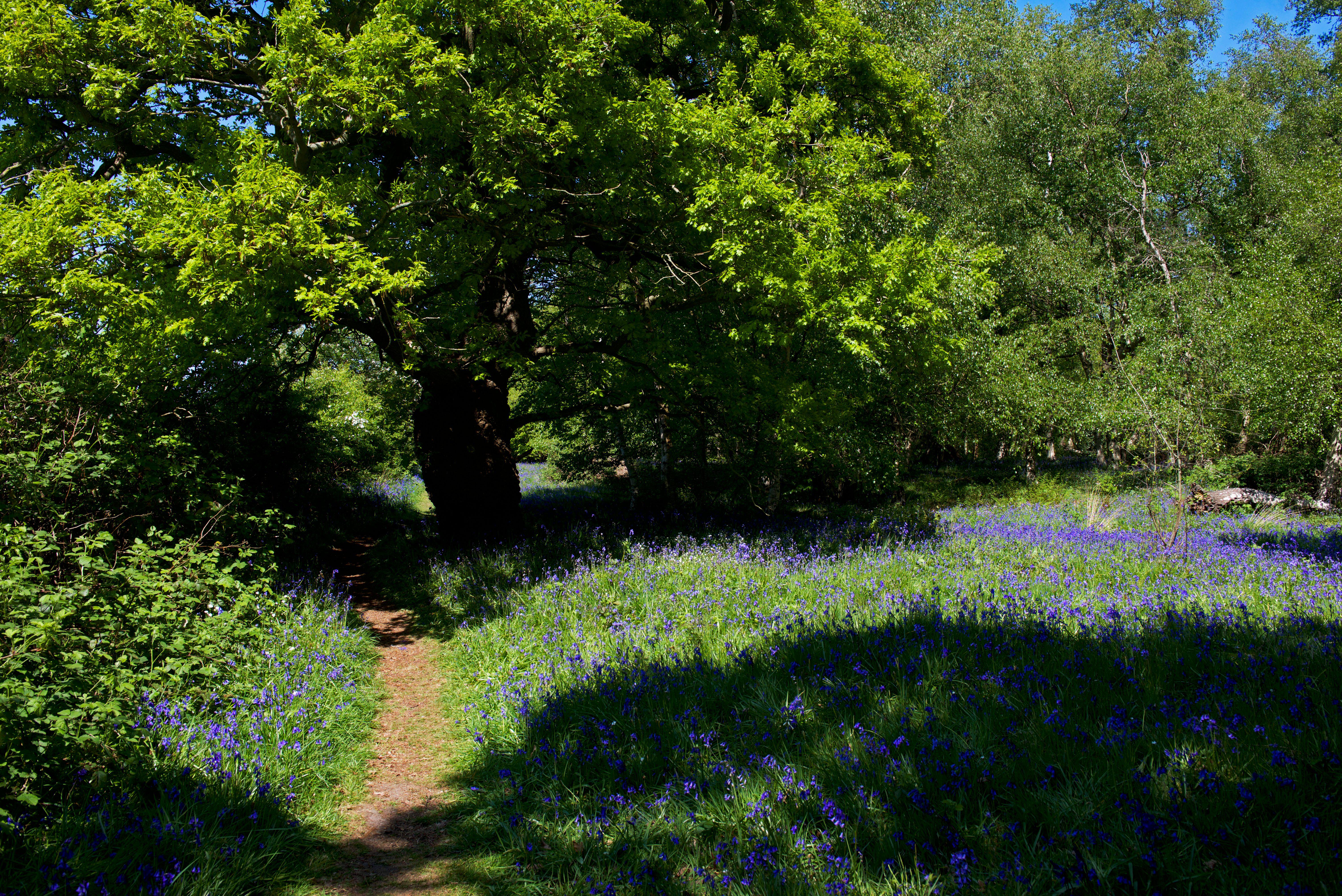 Bluebell Wood, located in the East Riding of Yorkshire, is big enough to host you and your family - pets and babies included! With two bedrooms, a living room, and ample kitchen space with an island in the middle, you'll feel right at home at Bluebell Wood! Guests can even enjoy en suite privileges in each of the double bedrooms.
Outside, there's a canopy-sheltered hot tub and plenty of decking space running around the perimeter of the building. Why not cook something on the BBQ and enjoy it on the decking area for dinner? With comfortable seating and plenty of lawn space, the outside area is great for catching some rays in the summer.
The Woodland View Luxury Lodge is part of the Percy Wood Holiday Park, allowing guests to enjoy the park's numerous sports amenities. This includes tennis courts and trail paths, which lead guests through the nearby forest park. Guests can even access the next door golf course for some pitch and put.
Inside this luxury lodge, you'll find enough space to accommodate up to five guests, with a fold-out sofa bed and two bedrooms. Outside, you can immerse yourself in the natural wonders of Northumberland as you sit on the porch and admire the Simonside Hills.
Visitors can meander along the road to the villages of Swarland and Felton, where you can find a bite to eat, a drink, or some local shops.
If you like the sound of combining a countryside escape with seaside fun, the Little Orchard Lodge provides guests with both. Situated in front of a working farm in Cornwall, the Little Orchard Lodge is a mere 4 miles away from Perranporth - one of the most exquisite beaches and seaside resorts in all of the county!
Lapping waves, golden sands, and several peaceful cafes and restaurants along the waterfront, Perranporth is one of the main reasons Cornwall is considered an epicentre for tourism.
Back at the lodge, guests can enjoy alfresco dining on the large decking, with a contemporary BBQ and plenty of seating options. Later, you can enjoy the sunset from the comfort of the lodge's hot tub. Inside the accommodation itself, guests will find a large bedroom kitted out with a flat screen and a sofa.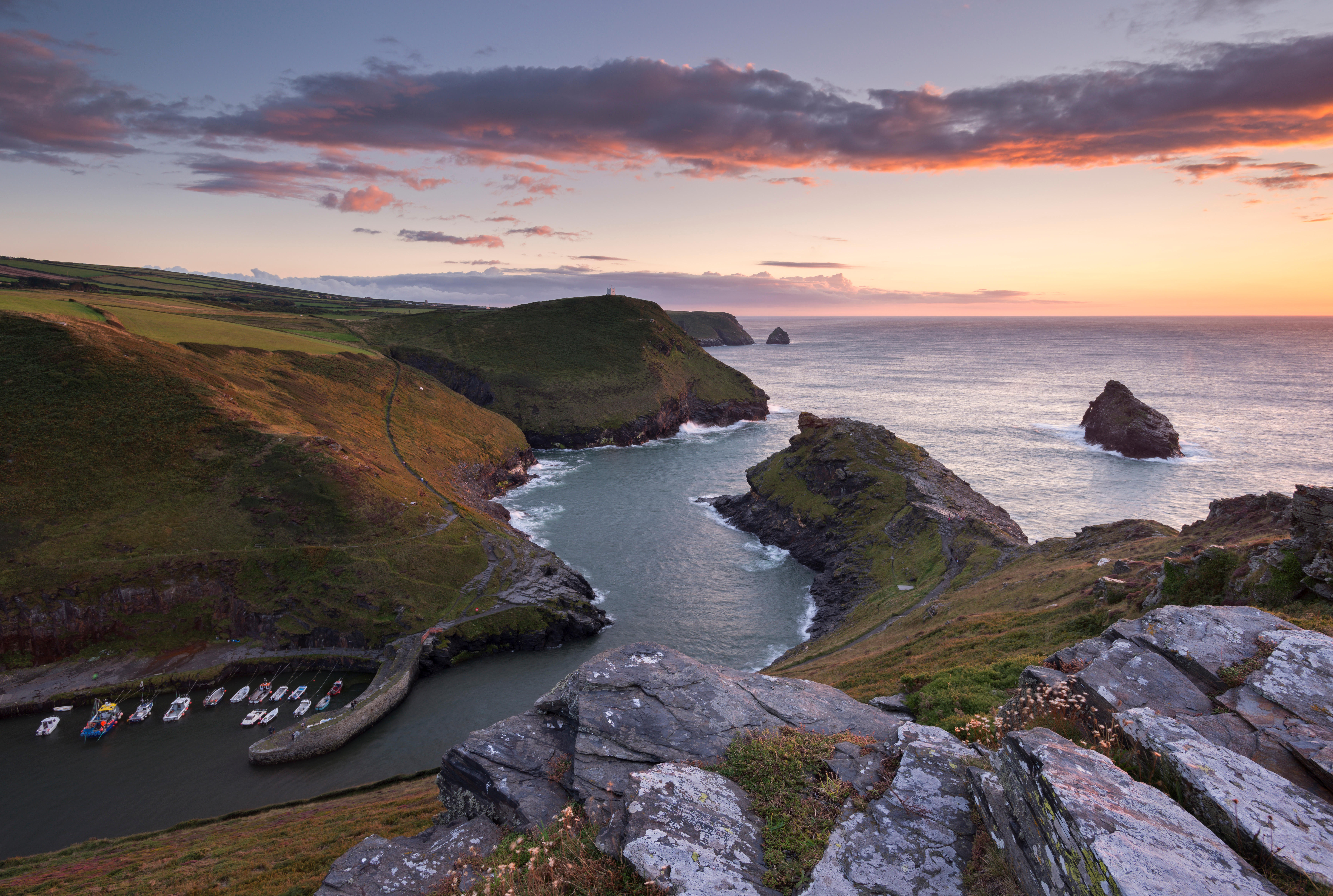 The greenery that surrounds the Kingfisher lodge in Herefordshire makes waking up each morning feel like a fairytale. The River Wye runs close by, where guests can stroll along and even embark on a canoeing adventure!
For the more adventurous, why not delve deep into the Wye Valley Area of Outstanding Natural Beauty, where you'll find a range of different hiking and biking opportunities, to the backdrop of rolling hills and lush valleys.
In this log cabin accommodation, you'll find three king-sized beds, two bathrooms, and an outdoor hot tub. Although the calmness of the surrounding area may make you feel that you're in the middle of nowhere, civilisation is not far away, with the small village of Upton Bishop positioned close by.
Animal lovers, how do you feel about sharing a farm with llamas and horses? Well, this is exactly the experience that the Heathcliff Lodge can offer, being positioned right in the middle of a working farm. As far as luxury log cabins go, this has to be one of the most unique!
Guests can admire the surrounding Yorkshire Dales scenery from the decking area, which boasts glass panels and a dining area. Around the accommodation side, you'll find the luxury hot tub. With one en-suite bedroom and another sizable bedroom, the Heathcliff Lodge is enough to accommodate your Yorkshire Dales family getaway.
There are plenty of places nearby to go and explore, including the North York Moors, Mount Grace Priory, and the Joe Cornish Gallery.
Watch Tree Lodge is located in Grange Over Sands, which provides guests with a balance of seaside excursions and Lake District adventure opportunities. It's also a great place to enjoy a hot tub holiday!
The balcony area at the Watch Tree Lodge and tinted glass panels provide you with complete privacy. Round the back of the lodge, you'll find an additional seating area as well as a hot tub. Inside, guests can enjoy cooking family-sized meals in the fully equipped kitchen or enjoy a film on the sofas.
The nearby town of Grange Over Sands offers you all you could want in Victorian seaside elegance, with plenty of ornamental gardens, tea rooms, and boutique shops.
The Claife View Lodge lets you fully experience the Lake District, being positioned right in front of Windmere. With enough room for six people, Claife View Lodge is a great place to base yourself if you plan on going on a group sail along the biggest lake in the national park. Plus, being surrounded by woodland, there are also several nature walks available for you to embark upon.
When not out admiring the natural beauty of Cumbria, guests can enjoy the park amenities, which include an indoor pool and the Boathouse Bar & Restaurant.
In the Claife View Lodge, guests will be impressed by the timber decor, leather sofas, and wide patio doors.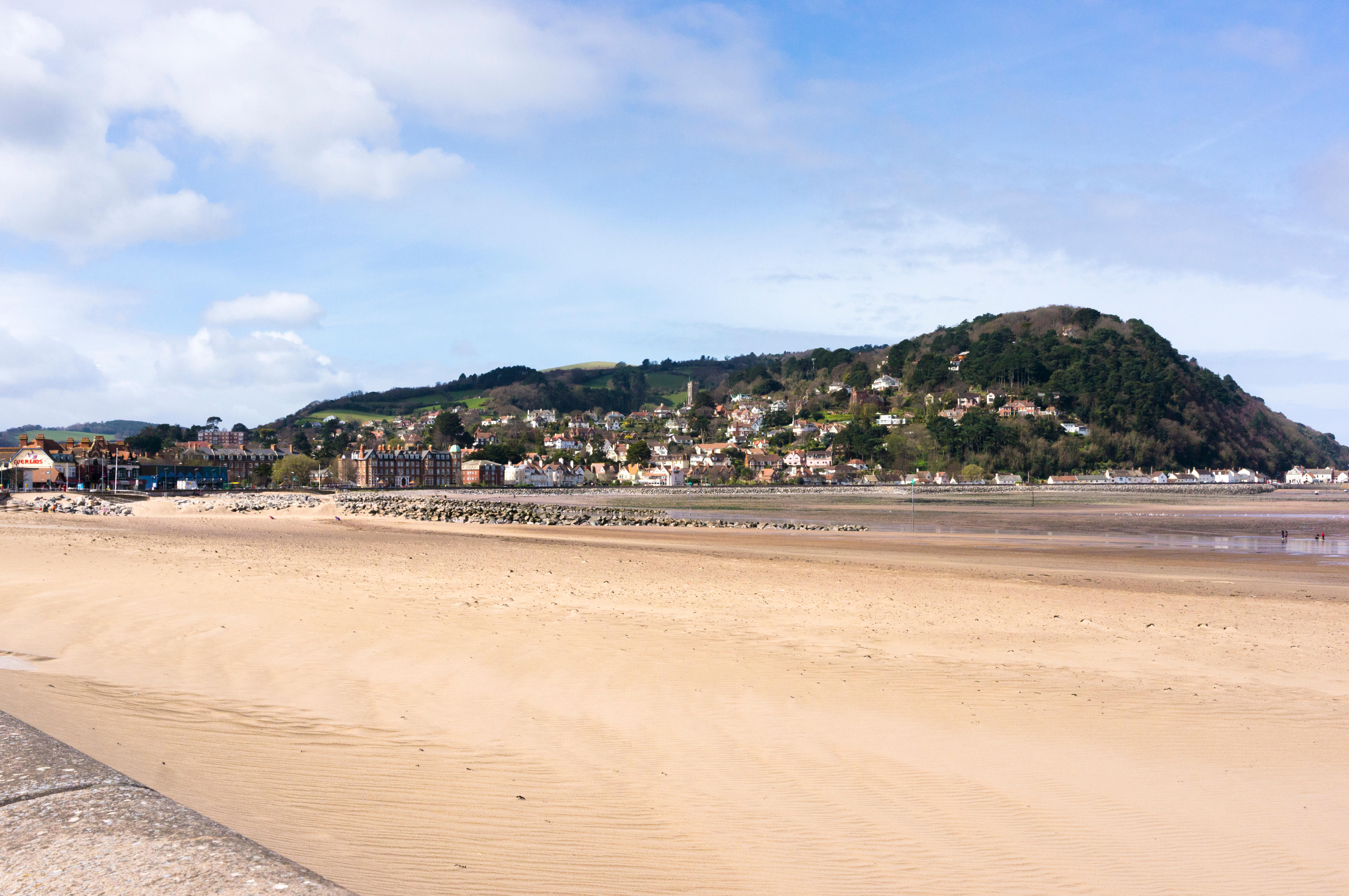 This couples retreat in Somerset is basic but very cosy. The spacious garden space has a hedge running around its perimeter, giving guests the utmost privacy for a romantic weekend away. One of the best hot tub lodges in Somerset, the tub has its own dedicated area in the corner, with a step ladder and canopy overhead for extra luxury.
Additional outside amenities include a BBQ, deck chairs, and a picnic bench. Inside, guests can enjoy the window-lit dining area, U-shaped kitchen, and comfortable living area.
While staying at the Cherry Lodge, you're only a short distance away from delightful harbour towns such as Watchet and Minehead.
The Lodge at Mortons really makes the most of available space, with a huge open kitchen, living room, and dining area. With one bedroom, this is ideal for a couple looking for a lodge holiday in the Wiltshire area. French doors open out onto the outdoor seating area, allowing natural light to illuminate the white cabinets.
Looking out from the comfort of the Lodge at Mortons, guests will be awed by the Cotswolds countryside, defined by its verdant valleys that stretch out as far as the eye can see. With Cirencester and Bath just a short distance away, there are plenty of recreational activities to be enjoyed within the area. This includes the likes of Westonbirt Arboretum and Lydiard Park.

This accommodation in Cumbria makes our list of top luxury lodges because it combines the appeal of rustic living with modern amenities. A contemporary wood burner, high tech shower, luxury hot tub, flat-screen TV, and super-fast Wi-Fi can all be found inside. 
Besides the bathroom, the entire space is open plan, with a curtain separating the sleeping areas. This, alongside the wooden flooring and walls, gives the cabin a particular warmth. Robin's Lodge can fit up to four guests, with a double bed and bunk bed available. A cot can be made ready if you plan to travel with your youngest, and pets are also allowed.
Robin's Lodge is set within twenty-three acres of private ground, which plays host to bountiful flora and fauna species. Further afield, guests can explore the northern corners of the Lake District National Park and the Solway Coast. While staying at Robin's Lodge, be sure to check out the Northern Fells and Hadrian's Wall. It's also worthwhile venturing to the nearby village of Caldbeck.
Consider Skylark if you're looking for luxury lodges with hot tubs, as this Ross-on-Wye accommodation delivers an exceptional amount for both couples and families. Positioned lakeside, Skylark features a lengthy kitchen area, an extended living area, and two comfortably sized bedrooms, sleeping up to four guests.
One of the best luxury hot tub lodges for hikers, this accommodation is positioned within proximity of the Wye Valley Walk, which can also be cycled along. This long-distance walk leads you to all the must-sees along the River Wye, which snakes through both Wales and England.
Skylark is not too far away from the centre of Ross-On-Wye, which is an alluring market town full of Tudor houses, independent shops, and lovely restaurants.
Langdale is one of the best hot tub luxury lodges as it is positioned at the end of a cul-de-sac in White Cross Bay Holiday Park. This positioning allows it to feel like a private estate whilst also benefiting from the onsite amenities of the park. Plus, with easy access to Windermere, guests can easily canoe, swim, or take part in other watersports organised by the resort.
Although it can sleep up to six guests across two double bedrooms, the Langdale Lodge is also suitable for couples and small parties. Key features include the outdoor hot tub, which is excellent for watching the sunset over Windermere and the mountainous backdrop. Each bedroom has its bathroom, where guests can bathe or shower.
This hot tub accommodation was recently updated by the owner, ensuring only the most modern of amenities and kitchen appliances can be found within.

All ground floor, the Bittern Lodge is the highlight of the Tattershall Lakes holiday cottages. This park boasts several dark wood log cabins, but this one, in particular, stands out thanks to its patio area, hot tub, fence, and sheltered dining area.
Inside the Bittern Lodge, there are three bedrooms, accommodating up to six guests in total. It's pet friendly, kid-friendly, and even couple friendly!
The hot tub has been expertly positioned so that guests can look right out onto the lake. Benches have also been placed close to the shoreline, giving you a perfect spot to admire the exquisite Lincolnshire countryside.
Guests can enjoy the facilities offered by Tattershall Lakes, which include jet-skiing, water skiing, and wakeboarding. If you'd like to upgrade your hot tub break, you can spend a couple of hours a day in the onsite spa, featuring a heated pool and fitness suite.


FAQs
Is Cherry Lodge pet friendly?
Unfortunately, pets are not allowed at the Cherry Lodge hot tub resort. There are several dog-friendly lodges with hot tubs throughout the U.K., including the likes of Bittern Lodge in Lincolnshire and the Bryn Derwen Lodge in Gwynedd.
Make sure to advise the accommodation owner before you arrive with your four-legged friend.
What are the check-in and check-out times at Robin's Lodge?
The check-in time for Robin's Lodge is between 1700 and 2100, which is slightly later than normal for luxury lodges. Check-out time for this hot tub lodge is between 0700 and 0900.
What is there to do at Little Orchard Lodge and nearby?
While at the hot tub lodge, guests can enjoy the decking area, BBQ, and inside living space.
The main highlight in the vicinity of Little Orchard Lodge is Perranporth, a fantastic seaside resort and beach.
However, there's plenty more to do within the area, including Oasis Fun Pools, Newquay Zoo, Newquay Blue Reef Aquarium, Fistral Beach, Tolcarne Beach, DairyLand Farm World, and the Lappa Valley Steam Railway.
How much does it cost to stay at Woodland View Luxury Lodge?
It's possible to book the Woodland View Luxury Lodge for as little as £285 per night in the offseason. However, during the peak of summer, this hot tub accommodation can be priced as high as £1.2k.
Final Thoughts
If you've struck lucky on Slingo, why not consider one of the U.K.'s luxury lodges, log cabins, or hidden river cabins with their own private hot tubs. Embarking on a hot tub holiday is one of the best ways to immerse yourself in Britain's unbeatable countryside, with many positioned in the middle of the woods, a rolling valley, or a national park.
If you don't fancy a rural hot tub getaway, check out our other lifestyle news for alternative holiday inspiration.
Or, discover more luxury accommodation throughout the UK!
Make the most of the beautiful British countryside with some luxury cottages you can find up and down the UK. Check out our other guides below: