Whether celebrities want to be in the pinpoint or avoid the shutterbug, there are a few popular holiday spots that seem to be frequented by the stars. Many travellers enjoy celebrity spotting, and you might be able to get a photo or even an autograph if you visit these top celebrity holiday spots around the world. Although the prices in these destinations may be a little higher than the average budget getaway, these are some of the best celebrity holiday spots that you can start saving for to visit and enjoy the trip of a lifetime.
Mallorca, Spain
The spot is one of Europe's most opulent celebrity hotspots. It's known as a place to be posh rather than a place to party. Michael Douglas and Catherine Zeta-Jones own homes here, and Gwenyth Paltrow frequently visits.
The Wellies Restaurant and Bar, Puerto Portals, and Es Trenc Beach are among the local favourites with the most celebrity sightings.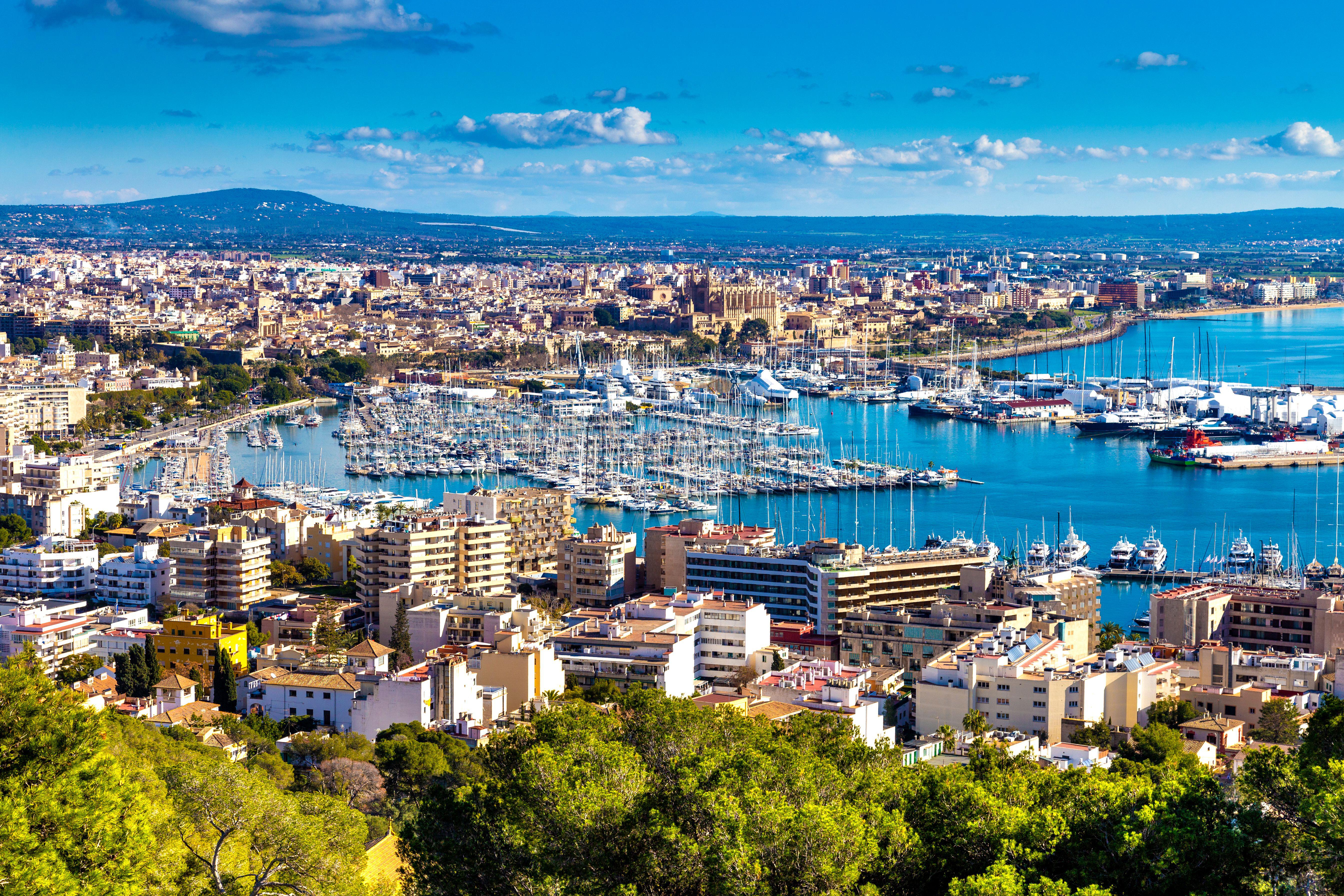 Saint Tropez, France
The place is well-known for its beautiful beaches and idyllic landscapes. Celebrity couples such as Beyonce and Jay-Z, as well as David and Victoria Beckham, have been spotted holidaying on these well-known beaches.
The Côte d'Azur seaport, as well as top beach clubs like Club 55, are popular with celebrities. Therefore, it is widely considered as one of the top celebrity hotspots, with hundreds of celebrities visiting each year.
Lake Como, Italy
George Clooney is maybe the most well-known celebrity who enjoys Lake Como. He owns a villa with over a dozen rooms where he can invite all of his buddies to unwind, go away, and party.
Villa d'Este is another popular choice for celebrities because of its emphasis on solitude. Celebrities like Arnold Schwarzenegger, Sylvester Stallone, and Bette Midler call the place "holiday home". Consequently, we had no hesitation in adding it to our list of the top celebrity hotspots.
Sydney, Australia
There is no doubt that there are a lot of celebrities who live in Sydney all year round. Others, on the other hand, enjoy visiting for a surfing and sailing holiday. Leonardo DiCaprio and Hugh Jackman have both visited Bondi Beach in Sydney.
The InterContinental Hotel and the Park Hyatt in the Rocks are also A-list properties. Aside from being one of the places with the most celebrity residents in the world, Sydney welcomes thousands and thousands of celebrities each year. Therefore, the place is regarded as one of the top celebrity hotspots.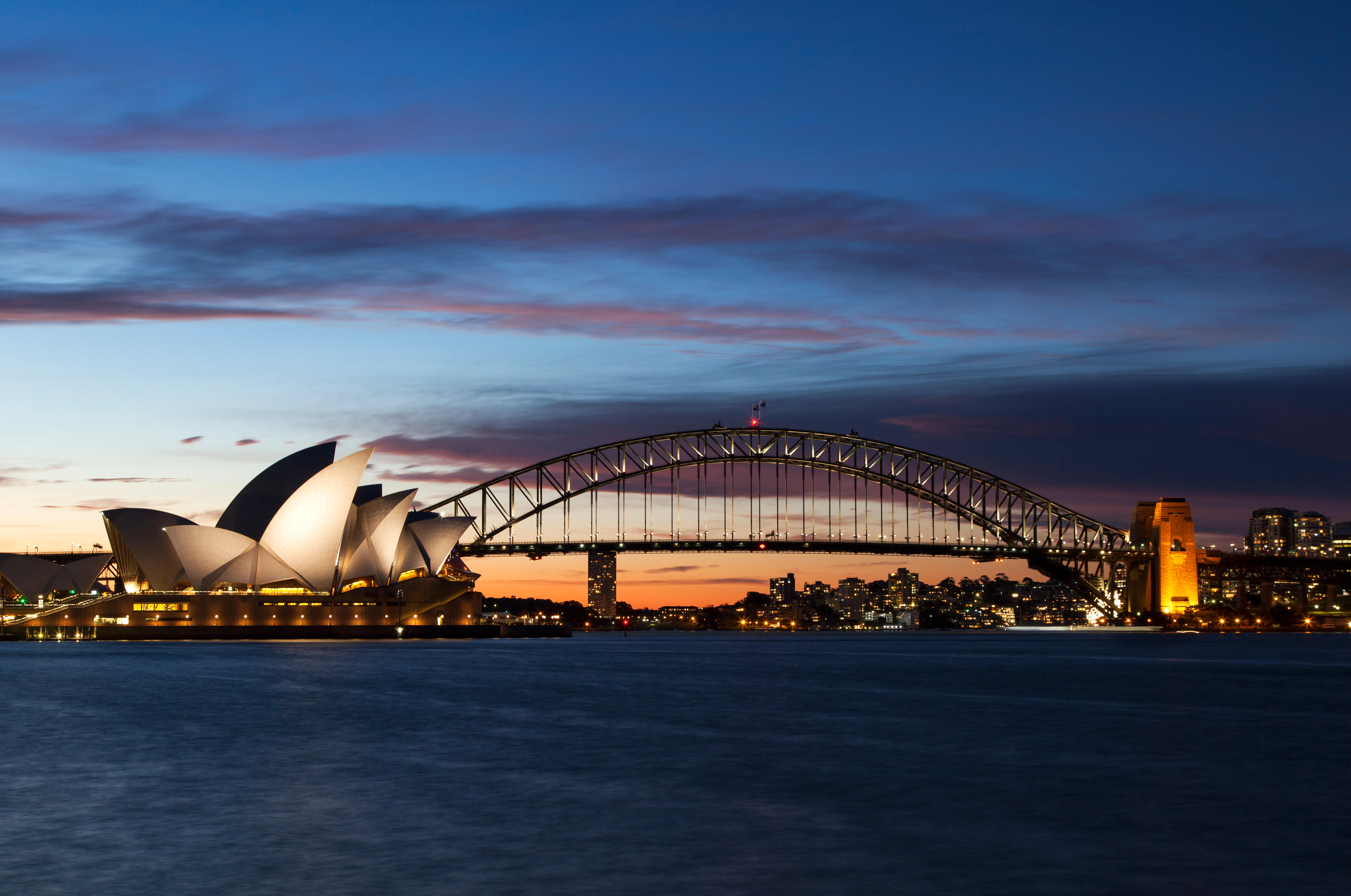 Mykonos, Greece
The place has long been regarded as one of the top celebrity hotspots for celebrities seeking to get away from it all. Sometimes getting away from the photographers and gossip for a while.
Mykonos has long been a famous destination for peaceful celebrity travel, thanks to its picturesque backdrop and delicious Mediterranean cuisine on every street. It has made such an impression that some celebrities, including Tom Cruise and Tom Hanks, have purchased homes here.
Los Cabos, Mexico
The place is one of the more affordable celebrity hotspots that you can visit even if you're on a tight budget. Despite its growing popularity with the spring break crowd, this is still a great place to pamper yourself.
The One&Only Palmilla, a seaside hotel, is a favourite of the rich and famous, as is the Esperanza Resort, which has its own private beach. Christina Aguilera, Lauren Conrad, and Jennifer Aniston have all holidayed in Los Cabos.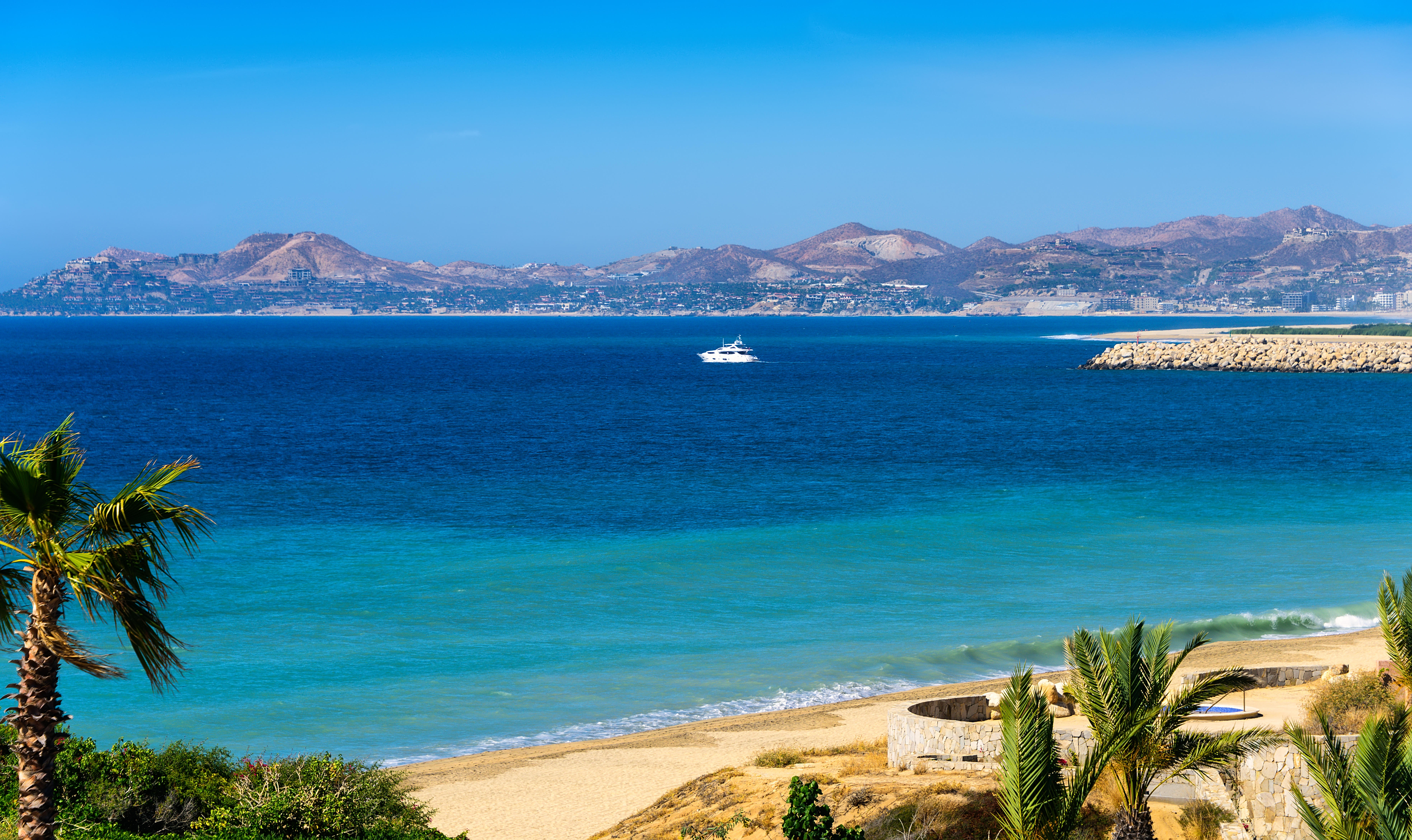 Aspen, Colorado
Not all celebrity picks, however, must revolve around beaches and tropical weather. The place is one of the world's hottest skiing and snowboarding destinations, with celebrities flocking there each winter.
Demi Moore, Heidi Klum, and Mariah Carey have all visited the resorts here, and many celebrities own homes here. In addition to world-class skiing, it has a plethora of high-end spa treatments, fancy boutiques, and fine dining restaurants, which makes it one of the top celebrity hotspots.
Maui, Hawaii
Besides being one of the top celebrity hotspots, many people's dream holiday destination is Maui. However, the majority of people make those dreams come true.
Back in the day, the legendary Elvis Presley was a big fan of Maui, and Ben Affleck, Kate Hudson, Paris Hilton, and Selena Gomez have picked up where he left off. This is a place where you can be as active or as relaxed as you want, or even alternate between cocktails by the pool and scuba diving in the ocean.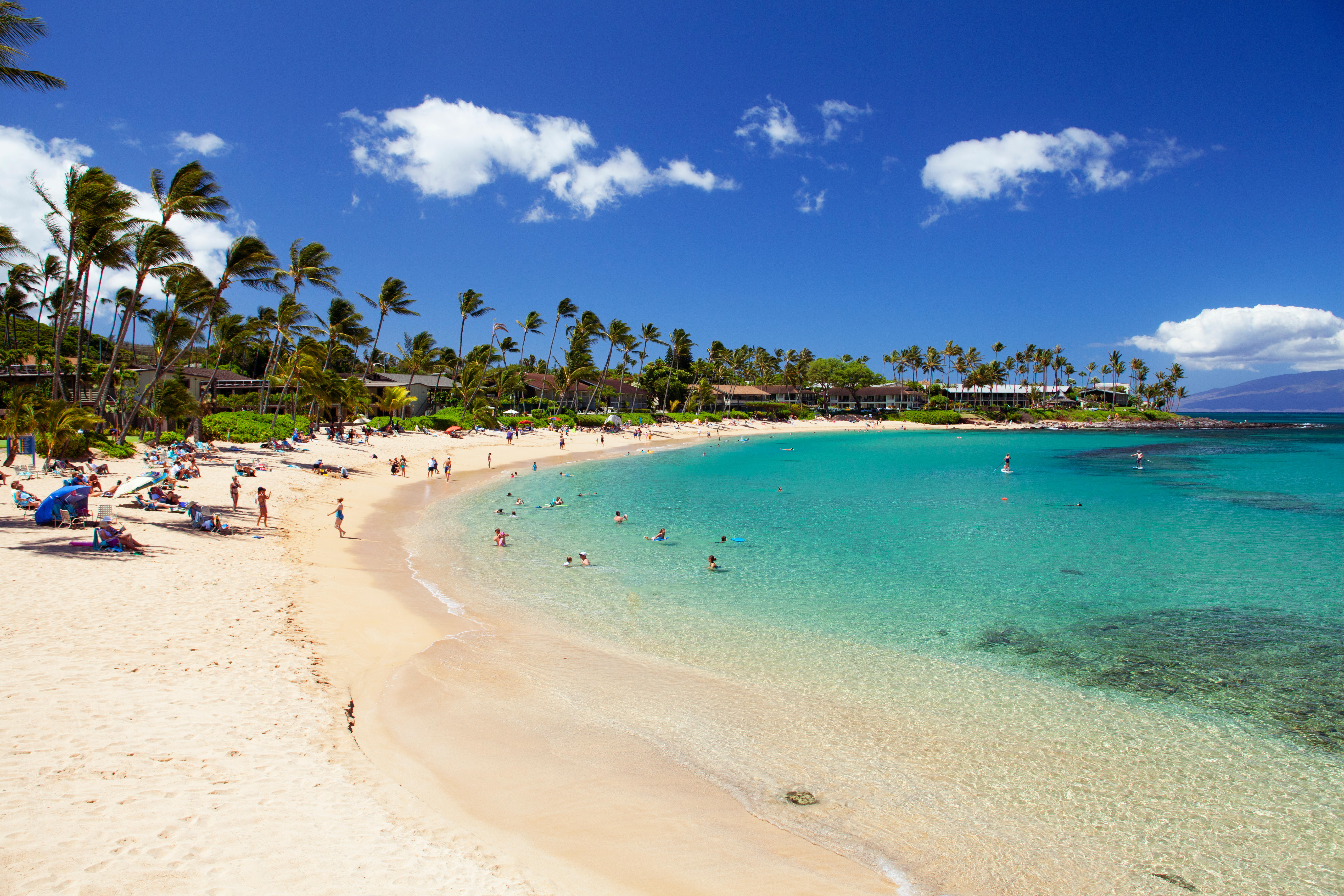 Rio de Janeiro, Brazil
There is no doubt that Ipanema Beach is one of the celebrity hotspots in Rio de Janeiro. The place is so appealing that it attracts people from all over the world, including celebrities. Javier Bardem, Madonna, Gerard Butler, and Penelope Cruz are among the celebrities who enjoy a trip to Rio.
If you're going to Rio de Janeiro, make sure to try a couple of caipirinhas on the beach and stay at the Hotel Fasano. For the best chances of spotting a celebrity, stay at the Belmond Copacabana Palace.
Bora Bora, French Polynesia
The place is consistently one of the world's most popular celebrity hotspots. The views here are far better than any postcard or travel review could ever do justice to, with bright blue water, lush green mountains, and overwater bungalows nestled in the middle of a tranquil lagoon.
The Four Seasons place has long been a favourite of celebrity couples seeking privacy. Vince Vaughn, Kristin Bell, and Orlando Bloom are among the celebrities who have taken advantage of the natural beauty, spa treatments, water sports, and pure relaxation available here.
Miami, Florida
Definitely the mother of all celebrity hotspots available. For many decades, Miami's South Beach has been one of the top holiday spots for the young, hot, and famous. Adrien Grenier of "Entourage" and Arianny Celeste of UFC have been spotted sunbathing on Miami's beaches.
Mansion, Skybar, and The Rose Bar are among the most well-known celebrity hangouts. Miami is an attractive city, and many celebrities have purchased homes along the beach. There are actually guided tours that take visitors on booze-fueled boat rides to see the rich and famous's fabulous mansions.
Anguilla, British West Indies
The place's average temperature is 80 degrees, making it ideal for a celebrity getaway at any time of year. Some of the best beaches in the Caribbean can be found here, and Liam Neeson, Uma Thurman, and Michael Jordan have all visited.
St. Barts, French West Indies
This is a Caribbean island that is only eight square miles in size. However, it has quickly become one of the world's most popular celebrity hotspots.
There is plenty of high-end shopping here, as well as yachting, glitzy nightlife, and, of course, white sandy beaches. Usher, Derek Jeter, Gwen Stefani, and Lindsay Lohan are among the celebrities who have holidayed here.
Celebrity Hotspots: Top 11 Cities In Which Celebrities Live
There are some areas that are more desirable to live in, just as there are some areas that attract celebrities. Many reasons lead to celebrities moving to specific cities.
Cities with a lot of film industry activity, as well as desirable or beautiful locations, are examples of this. Occasionally, the availability of enormous opulent properties, as well as whether other celebrities already live in a place.
There is no rule that says celebrities must all live in the same cities. In reality, some celebrities prefer to live in a rural area or in the neighbourhood where they grew up.
However, there are numerous cities across the world that seem to organically draw celebrities, and it is in these areas that you will find many the wealthy and famous. Here are the top five celebrity hotspots.
Cork, Ireland
While it may not appear to be the obvious location for celebrity sightings, Cork is a favourite choice among celebrities. This medieval city in Ireland is a more peaceful option than many other cities that attract the affluent and famous, and this may be one of the benefits of living there.
It is an excellent alternative if you want to live away from the spotlight and avoid living in a place with a constant buzz. Cork, on the other hand, has everything you'd expect from a metropolis while being surrounded by a gorgeous environment.
Jeremy Irons, an English actor, has two residences in Ireland: one in Dublin and the other in Kilcoe Castle in Cork. Angela Lansbury purchased a residence in Cork when her Malibu villa was destroyed in a fire in 1970.
Michael Flatley, the originator of Riverdance and an Irish dancer, is also from Cork. Castelhyde House is his principal property in Cork, where he lives with his wife and children. Flatley received the Cork Freedom in 2007. He also maintains residences in New York, London, Chicago, and France.
Melbourne, Australia
Australia has developed world-class talent. While many Australian superstars leave the country to pursue their aspirations, others remain close to their roots even after becoming famous.
There are many beautiful places in this country where celebrities may live, like Sydney and the capital Canberra, but many of them are drawn to Melbourne. Because of the city's vibe, this is conceivable. Shane Warne, Geoffrey Rush, Danni Minogue, and Barry Humphries are among the superstars who call Melbourne home.
Toronto, Ontario, Canada
Toronto is one of Canada's most important film centres, which inspires many celebrities to purchase a house there. Either as a primary residence or as a secondary residence.
This magnificent city offers many more tempting features, such as diversified architecture, cultural heritage, a variety of attractions, and restaurants. Mark Wahlberg, Elton John, Guillermo del Toro, Emily Haines, Rachel McAdams, and Jay Baruchel are among the celebrities who have residences in this city. Prince also had a residence in Toronto before his death.
Manchester, England
Although London is frequently the first choice for celebrities looking to buy a home in the UK, Manchester is also popular among celebrities. Manchester is the UK's second-largest film and television producing city, thanks to its studios.
It's also a buzzing hub of activity in the music industry. Manchester is a busy city with plenty to see and do, and London is only a few hours away. Furthermore, because Manchester is home to some of England's largest and most successful athletic teams, many sports stars opt to live in the city and surrounding area.
Paddy McGuiness, Nick Grimshaw, Liam and Noel Gallagher, and Wayne and Coleen Rooney are among the celebrities who have houses in Manchester.
Boston, Massachusetts
Boston is one of the oldest founded cities in the United States, with a diverse range of features and traits. It is the state capital of Massachusetts and is located on the Shawmut Peninsula on the United States east coast.
Boston is a famous setting for films and is frequently used as a location for filming. This city is home to television and radio stations from every major American network.
It also has some of the best performing sports teams in the country. For these reasons, Boston is a popular destination for celebrities in sports, television, cinema, and radio.
Matt Damon, Steve Tyler, Carly Simon, and Mark Wahlberg are among the well-known celebs who call this city home. Harrison Ford and his wife Calista Flockhart live in this city or the nearby area, as do Tom Brady and his model girlfriend Gisele Bundchen.
Austin, Texas
Austin's booming music and arts scene has elevated it to the status of Texas' cultural capital. It is also the place of the annual South by South conference. This yearly conference focuses on music, films, and interactive media and is held in March.
As a result of the city's interest in arts and culture, it is becoming an increasingly attractive choice among celebrities looking to buy property. Lance Armstrong, Willie Nelson, Sandra Bullock, and Ethan Hawke all have houses in this city.
Los Angeles, California
Everyone knows that Los Angeles is the most important city in the world for activity in both the music and film sectors. Many people who want to work in these industries will flock to this city on a quest for work. As the home of Hollywood, it is easy to see why stars would want to live here.
Aside from the fact that this city is a major hub for the television, film, and music industries, there are numerous additional reasons why living here is appealing.
It features over 300 attractions, beautiful beaches, a lovely climate, and a wide range of entertainment alternatives. Los Angeles has acquired the moniker "Tinsel Town," and it is home to superstars such as Ben Stiller, Kyra Sedgwick, Beyoncé, Kevin Bacon, Tom Cruise, and Jennifer Aniston.
New York City, New York
The city is the second most popular city among celebrities. It is known as "the city that never sleeps" as well as "the Big Apple." While the city is a symbol of America, it also has a diverse ethnic population.
It is one of the United States' business hubs and is home to some top entertainment, restaurants, and attractions in the country.
This city has a strong studio presence, as it is home to the Tribeca Film Center, Silvercup Studios, and Hearst Entertainment.
This city has a tremendous vibe, so whether you're famous or not, it's an excellent place to live. Madonna, Yoko Ono, Leonardo DiCaprio, Robert De Niro, and Woody Allen are among the superstars who have made New York City their home.
Las Vegas, Nevada
This is one of the most enjoyable cities in the United States, as well as a major tourist attraction. Las Vegas is becoming increasingly popular among celebrities as a primary residence.
It is primarily known for its casinos and nightlife, but it is also known for "Area 51," a mysterious military base where many UFO sightings have occurred. One reason celebrities buy property in Las Vegas is that they once played there and fell in love with the city.
Gladys Knight, Debbie Reynolds, Barry Manilow, Floyd Mayweather Jr, Tony Curtis, David Copperfield, Smokey Robinson, and Nicolas Cage are just a few of the legendary entertainers who call this dynamic metropolis home.
Vancouver, British Columbia
The Canadian film business has grown over the previous two decades, with a large portion of the action taking place in British Columbia. Vancouver is Canada's third-largest city and is known as "Hollywood North" for its television productions.
It is only second to Los Angeles in terms of feature film production and third in North America. Many of North America's largest film and television production firms are headquartered in Vancouver, including Omnifilm, Sepia Films, Vidcom, and ACE Entertainment. Michael Buble, Jennifer Garner, Hugh Jackman, Halle Berry, Robert Patterson, Renee Zellweger, Pamela Anderson, Michael J. Fox, and Ben Affleck are among the numerous celebrities that live there.
Chicago, Illinois
This is another burgeoning celebrity hotspot. For more than a century, the Windy City has served as a vital hub for film production. This is one of the reasons why on-screen celebrities gravitate toward this region.
Indeed, Essanay studios in Chicago formerly produced the biggest number of American pictures. It is also a favourite filming location, with films filmed here including 'Chicago Fire,' 'Ferris Bueller's Day Off,' and 'Home Alone.' Steve Harvey, Joan Cusack, and R. Kelly are among the celebrities who now reside in Chicago.