There is no doubt that women are particularly associated with fashion. They are continuously looking for ways to look fashionable and stylish, even when going about their daily duties. According to a well-known saying, "a woman should be two things: classy and fabulous." A woman always demands something classy and branded, from footwear to clothes and accessories to cosmetics. As a result of the market need, many fashion designers started their own brands in order to meet it. Some of them have become well known for their originality and adaptability, and we have categorised the most notable women's fashion brands that inspire people all around the world.
The Most Popular Clothing Brands
Fashion is a dynamic worldwide sector that has a significant impact on the economic, cultural, political, and social lives of people all over the world. Fashions are often associated with youth. They make an effort to be as stylish as possible. The essence of fashion is a way of life. It refers to how you carry yourself.
People want to wear distinctive clothes produced by excellent designers, as well as unusual accessories introduced by the most famous people. Fashion fascinates people all across the world, whether they are men or women. They want to look good and appear to be interested in purchasing clothes from some of the world's most costly brands. Let's take a look at the most popular clothing brands for women.
Aside from being the most popular clothing brands in the world of fashion, they are the most expensive fashion brands as well. These popular clothing brands only deal with big stores, and it's not that simple to find some of these brands' products in any fashion store. Furthermore, their products can be found all over the world.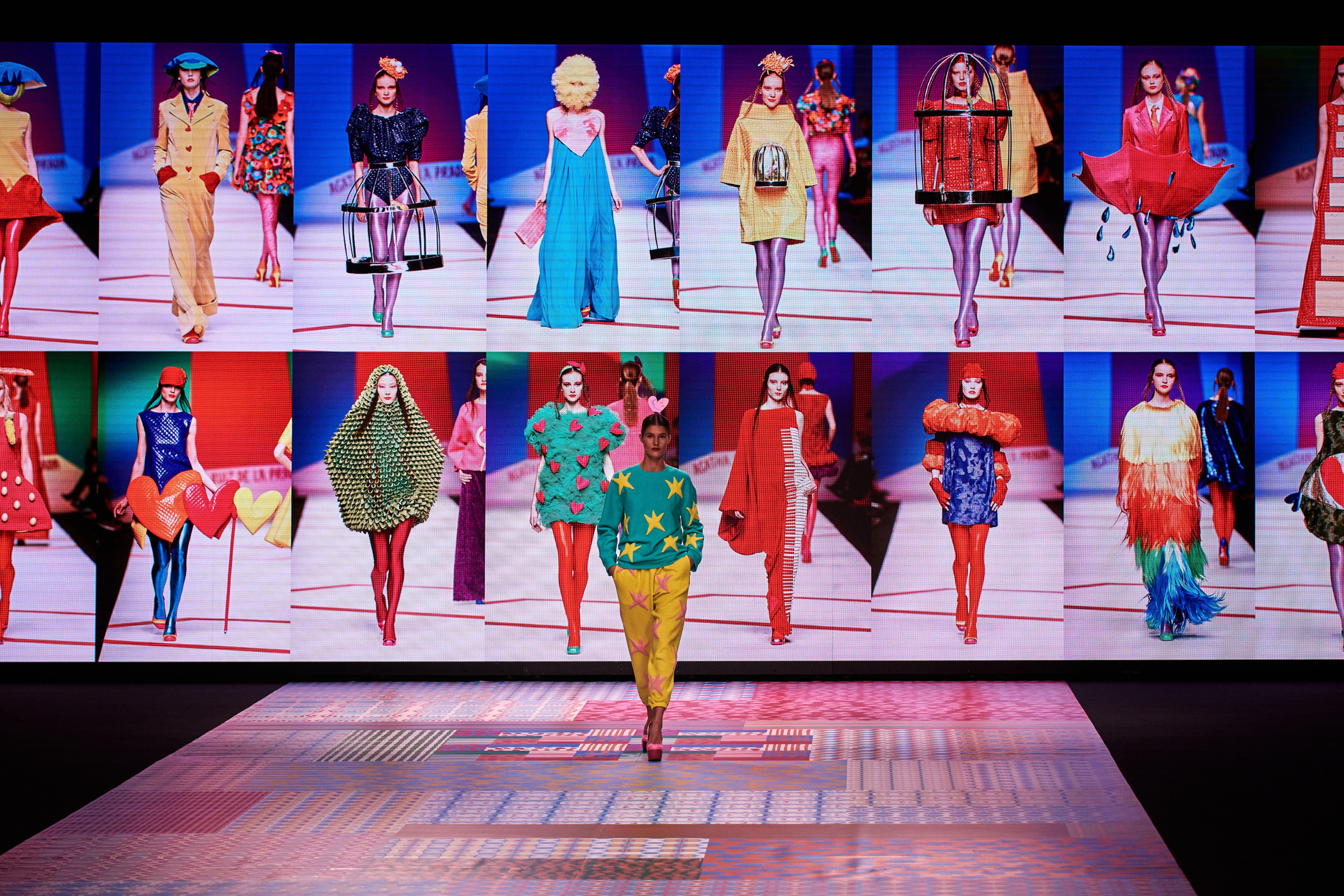 Armani
This stylish Italian fashion brand is regarded as one of the most opulent in the fashion world. Giorgio Armani founded the brand in 1975. The brand's initial collection included both men's and women's clothes. It first opened a store in the United States in 1979, and it steadily expanded its operations around the world.
The brand designs, distributes, manufactures, and sells ready-to-wear, leather goods, haute couture, home furnishings, watches, cosmetics, accessories, jewellery, shoes, and eyewear. It is regarded as one of the most respected names in the fashion world.
It has approximately 500 exclusive retail outlets throughout the world. This brand is regarded as a symbol of luxury goods and VIP fashion. The brand's products are pricey and one-of-a-kind because the brand uses high-quality materials for its fashion lines. Therefore, it's one of the world's premier fashion houses.
Tiffany & Co
This is an exclusive jewellery brand from the United States. Charles Lewis Tiffany and John B Young started Tiffany & Co in Brooklyn in 1837. They began their businesses as stationery and fancy goods emporiums.
At first, the store in lower Manhattan was called "Tiffany Young & Ellis" and carried a range of stationery items. When Charles Tiffani gained charge and founded the firm's jewellery department in 1853, the name was abbreviated to Tiffany & Company.
The company opened new locations in major cities across the country. Brands grew in popularity throughout time, and they expanded their operations. In fact, Tiffany and Co. jewellery are well known all over the world.
The patterns are designed for specific events, with a speciality that may be worn day or night. Tiffany & Co is well-known for producing works of exceptional elegance and fascinating originality that will be treasured for a lifetime.
Manolo Blahnik
This is one of the most well-known Spanish brands for high-end women's footwear. The brand was founded by Manolo Blahnik. Manolo is often regarded as the world's most successful shoe designer. To improve his shoe making skills, Manolo briefly studied shoemaking in East London under the tutelage of expert craftsmen. Manolo opened his first boutique in 1973.
The rest is history, as Manolo quickly gained international recognition and exposure. Between 1980 and 1990, Manolo received two honours from the Council of Fashion Designers of America. Both awards were granted in recognition of extraordinary performance in accessory design. The following are some classic Manolo Blahnik stiletto heels:
Campari pump
BB pump
Chaos sandal
Swan pump
Christian Dior
This is a high-society French luxury fashion brand. A brand that is beautiful but not provocative. Christian Dior launched the house of Dior in a modest house on Avenue Montaigne in Paris in December 1946. They launched their first spring collection in 1947, and this collection was rebellious.
Following the success of the apparel series, they introduced the first Dior perfume, the Miss Dior scent. They developed a ready-to-wear collection in 1967, which was a huge hit. Dior entered the cosmetics business after a year.
During the 1990s, Dior became an enormously popular and lucrative perfume, ladies' watches, and jewellery brand. In addition, Dior opened flagship stores in Tokyo and Gaza. Their designs are available in a variety of styles and colours to accommodate any situation, and they promise elegance for all events.
Dior's beauty products for ladies include cosmetics, skincare, makeup, and scents. In their products, they usually use three colours: black, grey, and white. Dior's exquisite needlework goods are made from high-quality fabrics such as silk, wool, and taffeta. Dior's brands are known for their loyalty, enjoyment, and elegance.
Louis Vuitton
This is the world's largest luxury brand focusing on high-end fashion products, founded in 1854 in Paris by Louis Vuitton. The following are some of the brand's products:
Leather goods
Boots
Watches
Sunglasses
Leather bracelets
Belts
Scarves
Ties
Hats
Shoes
Sandals
Sneakers
Purses
Ready-to-wear
Wallets
Jewellery
Timepieces
Louis Vuitton is the world's most profitable brand. It launched its first largest luggage store in 1914, becoming the most premium travel brand. The most recognizable product, "Keepal," was introduced in 1930 and is still being manufactured today.
The Vuitton monogram was one of the most renowned logos in the world in 1954. This brand's primary success factors are its quality, brand image, and distinction. The Louis Vuitton brand is seen as a mark of social distinction. They valued quality, elegance, subtlety, comfort, and class, and only offered their products in branded boutiques.
Today's modern woman appreciates both the current style and the timelessness of a brand's past. When it comes to the finest designer brands, there is no shortage of contemporary quality — even if they were founded over a century ago. The wonderful thing about today's luxury brands is that there is something for every woman, and you can start with the brands mentioned here.
Burberry
This is a 160-year-old British luxury fashion brand founded in Basingstoke, Hampshire, by Thomas Burberry in 1856. Thomas founded Burberry when he was 21 years old. The original shop was run by his family. Thomas opened the shop with outdoor clothing. Following that, he took it to the high fashion market until 1955, when it included several constituents.
Burberry, one of the top women's fashion brands, established itself in the second half of the nineteenth century and throughout the twentieth. Burberry begins with its original name but quickly changes to "Burberrys," after which many customers from all over the world begin calling it the "Burberrys of London".
British clothing collections such as shirts, skirts, suits, trousers, and sportswear are among Burberry's global offerings. Burberry produced the most renowned "trench coat" during World War I. Bags, shoes, cosmetics, scents, and sunglasses are examples of other accessories. Burberry's headquarters in London oversee the design, manufacturing, and distribution of all products globally.
Dolce & Gabbana
Elegance is in the blood of the Italians. In fact, D&G is yet another well-known Italian brand. It is a new luxurious, authentic, and out-of-the-box fashion brand. A style that represents current classicism and exhibits a new kind of elegance. Domenico Dolce and Stefano Gabbana launched the D&G brand in Milan, Italy, in 1985.
Before deciding to launch the design company, they worked as assistant designers for two years. In 1987, they debuted a knitwear collection called "Real Women," and in 1989, they debuted beachwear. Following the success of their first two items, the D&G brand released a number of fragrances, including perfumes. In 1992, D&G launched its bridal collection. D&G achieved another important breakthrough in 1988 when they secured an arrangement with "Kashiyama" and began distributing their designs in Japan.
D&G also introduced a children's line in 1999. It is now a globally recognized brand, with products ranging from high-end fashion clothing to ties, belts, purses, sunglasses, watches, and footwear. D&G has evolved into one of the world's most fashionable fashion brands. Customers from all around the world are drawn to their distinctive design (in every product), aesthetic, and exotic attitude.
Wearing D&G items gives you confidence since they look amazing, are classy, and are elegant. D&G styles are not strict frameworks, but they draw influence from them, and their collection alters seasonally.
Prada
This is another 103-year-old most recognized fashion Italian clothing and accessory brand. Mario Prada established it in 1913. For today's entrepreneurs, Prada's past is incredibly special. In 1913, Mario opened his shop. His daughter assisted him in expanding the firm. Prada now owns 618 stores around the world.
Clothing, cosmetics, fashion accessories, jewellery, perfumes, spirits, and watches are all available from Prada. Prada's products are the essence of the fashion market and are among the greatest women's fashion brands. With the assistance of LG electronics, Prada has extended its business and begun producing luxury mobile phones.
Gucci
This is a 95-year-old Italian premium fashion and leather products brand. Gucci is a leading luxury fashion brand that was established in Florence in 1921 by Guccio Gucci. The brand expanded its business to Rome and Milan. It is currently the best-selling Italian fashion brand in the world. It works with approximately 550 stores throughout the world. Kering, a French conglomerate, now owns the brand.
Among the Gucci women's products are clothing, handbags, and shoes. Gucci's biggest quality is their charitable activity. Gucci outlets around the world donate a percentage of sales for a specific collection to United Nations children's funding. They also fund education, health, and orphan care.
Chanel
Gabrielle Chanel launched Chanel in Paris in 1909. Chanel is one of the most prestigious luxury fashion brands, specializing in haute couture, fashion accessories, ready-to-wear clothing, and luxury items. There are around 310 Chanel stores worldwide. Chanel pioneered new fashion trends and elevated the status of women's clothing. Making basic but attractive blouses, suits, pants, and jewellery.
It all began in 1910, when Gabrielle launched her first shop, originally selling headgear and a few limited clothes. The designs became well-known, and the "brand" swept the fashion world at the time. By 1919, she had become France's most successful fashion brand owner. In 1921, she introduced her first perfume, "Chanel No-5." This perfume was produced with the intention of being the most expensive perfume in the world at the time. Following that, in 1926, she debuted 'little black dresses,' and in 1955, she debuted her first bag collection.
The introduction of Bags was a game-changer for the "Chanel" brand. These are the traditional Chanel handbags in quilted leather with an adjustable double chain to carry on the arm or on the shoulder. As a result, the "Chanel" brand became extremely popular all over the world.
This brand introduced high jewellery and precise cosmetics between 1993 and 1999. From 2001 to 2002, Chanel had cooperation with Luxottica, launching glasses as well as a slew of other fashion accessories and top shoes. Chanel is now a fashion powerhouse, ranking first on the list of the finest women's fashion companies in the world.
Versace
This is a well-known brand name in the realm of wonderful lifestyles and appearances for both men and women. Their well-known products include men's jeans and women's fashion gowns.
They've become so famous due to their authentic Italian flair. Their perfumes and scents are now gaining appeal among other brands as well. Versace is one of the most popular clothing brands in the fashion industry, with annual sales in millions of dollars.
Most Affordable Popular Clothing Brands
Calvin Klein
This is without a doubt the leading fashion brand that caters to both men's and women's needs. In their gallery, they sell women's jewellery, accessories, watches, scents, perfumes, and footwear. They have everything a fashionista might want. This is also the preferred brand of many Hollywood celebrities, who regard Calvin Klein as their favourite.
Victoria's Secret
This is an exemplary women's clothing brand that typically deals with women's products such as sleepwear, beachwear, and undergarments for ladies. There are many various dressings that women prefer. The brand rose to the top of the rankings thanks to its enthralling product line and huge fashion presentations.
GAP
This brand was known as Levi's and records when it was launched in 1969. They were the first of their kind to sell goods under their own brand name to a target market that they defined as middle-class Americans. Despite their stores being inadequately stocked at times, this firm has since emerged as the world's largest clothing retailer, selling pants that literally fit the best.
Urban Outfitters
This clothing brand was founded in Philadelphia in 1970 and was previously known as The Free People's Store. The brand is a paradise for students seeking trendy, cute, and whimsical apparel. The biggest advantage is the low cost of housewares. However, the consumer base extends beyond college students because this is one of the brands known for fantastic collaborations, like those with Paul & Joe, Corpus, and Steve Alan.
Zara
This is a Spanish retail brand that has earned a name for itself all over the world. They stock up on trendy clothes products as soon as they are released. It is able to do so since it manufactures apparel at factories owned by the company. Their economical workwear is already a hit in the United States, and for good reason: they don't seem cheap in proportion to how much they cost.
Uniqlo
This brand competes with GAP because it sells more colourful clothing selections than any other. The clothes are designed in such a way that they appear more sophisticated and expensive than they are. They feature a distinct formal area for ladies, which includes button-downs, suits, blazers, and denim. They attract customers by producing apparel that embodies the ideas of inexpensive simplicity, such as Jil Sander's range. Furthermore, they've also worked with Costello Tagliapietra, Alexandra Wang, and Phillip Lim.
Conclusion
Choosing a victor among these popular clothing brands is quite tough, but our personal preference would be Louis Vuitton, despite the fact that their clothing line is famous for being excessively pricey. Brands and clothing lines are highly subjective because they differ from person to person, and another important aspect in brand selection is affordability or price point.
Women's apparel is as diverse as it can be, ranging from workwear to ath leisure to sportswear, and we aren't complaining because the more, the merrier.
Finally, those are the most popular clothing brands in the fashion industry. Yes, they are extremely expensive, therefore you must mentally prepare yourself before setting foot in one of these brands' stores.