If you love adventures, then keep reading to find out what destinations are for you. There are so many amazing places to explore on this earth and so much to see. Everyone has their own travel style, and this is for those who love adventure. Maybe you crave adrenaline or just want to do and see as much as possible. Adventures can be anything from skydiving over Africa, swimming with sharks in Australia to hiking the Andes in South America and spotting polar bears on Svalbard. This list of adventurous destinations has something for everyone, and it will definitely inspire your next journey.
Australia
If you are looking for an adventure destination Australia might be one of the first ideas to pop into your head, and with good reason.
In fact, Australia is such a vast country with so much to explore. Therefore, there are so many adventures you can experience while there.
Snorkel In The Great Barrier Reef
One of the most obvious ones is to snorkel in the Great Barrier Reef. If you are feeling extra adventurous, there are some more variations you can try.
You could go full out and try scuba diving. There are so many places in Australia where you can get your divers license.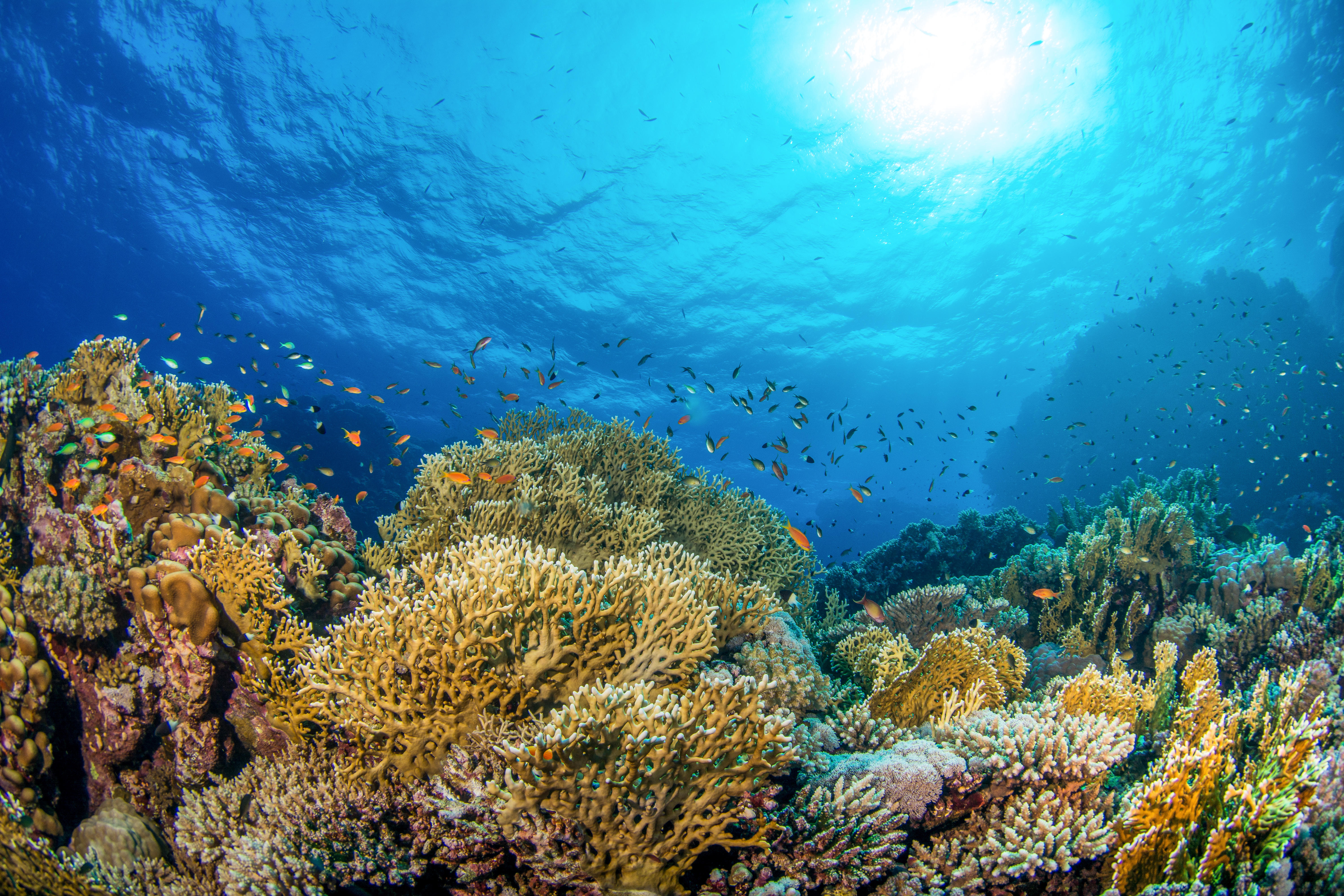 Swim With Australian Sea Animals
You could also try swimming with some huge and scary animals such as the whale shark. That will be an adventure experience you never forget.
If you want to get up close and personal with sharks, you can even try shark cage diving. That is for sure one experience that will get your adrenaline flowing.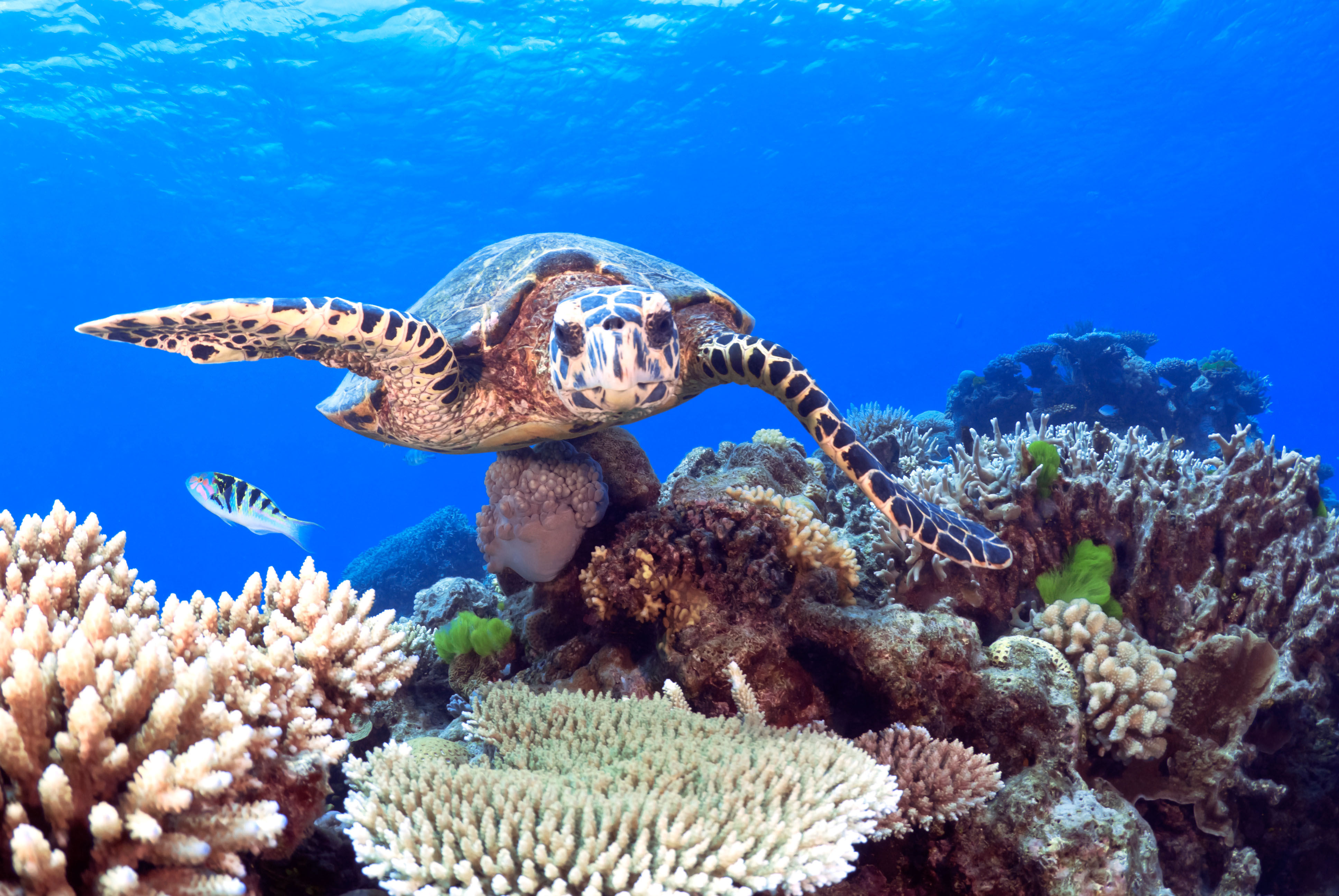 Australian Land Adventures
There are also so many other adventures you can explore in Australia. You can try skydiving, bungee jumping, zip lining, surfing, sailing and so many others.
Many chose to do long road trips where you explore large areas of Australia. Spending days camping in the outback is an experience you can not get anywhere else.
South Africa
South Africa is a destination that is overlooked by many. It is a country filled to the brim with exciting adventures just waiting to be explored. There is so much to explore. You can go on safaris, explore the ocean, go on beautiful hikes and so much more.
Go On An African Safari
You cannot go to Africa without exploring the amazing and unique wildlife. In South Africa you can see penguins, ostriches and monkeys without even going far from the big cities.
However, if you decide to go a bit further, you will find animals such as the big five. You can explore them from car safaris where you can get very close to majestic animals such as lions and elephants.
Get Your Adrenaline Pumping
South Africa is a country known for extreme sports. There are so many to choose from. You can get your adrenaline pumping in the ocean with surfing or windsurfing.
You can also do so from the sky with paragliding or skydiving. Not to mention that this is where you find the world's highest bungee jump. That is one for the bucket list.
You can also go sand surfing in the dunes, snorkel with sea lions, do helicopter tours and do shark cage diving with great whites.
Antarctica
If you really want to explore something off the beaten path Antarctica might be the place for you. The adventures you can experience here are unlike any other.
Do An Antarctica Expedition
Most people who visit Antarctica do so by a cruise. However, if you want a more authentic and rugged experience, you can go on an expedition. There you will explore the continent in a smaller group, and you can get much more up close with nature.
On top of that, you can explore the ocean in small rubber boats, camp under the stars, and you can even view whales and penguins up close. You might even get to go on a kayak.
Iceland
If there is one country that just screams adventure experiences, it might be Iceland. The country itself is just a bubble of extreme nature. You do not need to be an astronaut to feel like you have walked on the moon. There is so much to do and so much to explore in such a small country.
Road Trip In Iceland
If you really want to see all that Iceland has to offer, a road trip is the way to go. You can explore so much more of this magnificent island that way, but be sure to pick a good car and pack for the weather because things can get crazy.
Crazy Natural Wonders
The nature of Iceland is unlike anything. There are not many places where you can explore volcanoes, beaches and vast green flats all in one day. Iceland is also home to many waterfalls, and you can even walk on a black beach.
If you want to see and do something insane, you should walk in the crack between the tectonic plates. You can literally see where the continents are drifting apart, and you can walk between them.
Now that's what I call an adventure experience. Not to mention the beautiful Aurora Borealis that you can see, especially during the winter months.
Amazonas
If nature, jungles, animals and interesting culture is your thing then you have to explore Amazonas. It is the world's largest rainforest, and it is more than 50 million years old. It holds more than 30% of all the species in the entire world. There really is no place like it.
Cruise Down The Amazon
If you want an authentic and unique experience in the Amazon, you have the option to hop on a local river boat and see what happens. It is the perfect place to meet locals and the experience you get there will be unlike any you can get on an organized trip with other tourists.
The locals can give you all the tips and secrets, and maybe you will get to know some amazing people and learn about their amazing culture. If you do not want to travel on a local transport boat, there are plenty of cruises that will take you through much of the Amazon.
Go On A Safari
Many people think only of Africa when they hear about safari, but with over 30% of the world's species, the Amazon is a great place for a safari. It is not for the faint of heart though because you might meet some huge snakes, venomous spiders or even some poisonous frogs.
Remember to always travel with a guide or someone who knows the place, because this is not the place you want to get lost. If you want to do this, staying in a jungle lodge might be the right thing for you.
Chile
Do you want to experience the driest desert on earth, or perhaps go as far south as you can before you hit Antarctica, or maybe you want to hike in the Andes. Surprisingly, all of these can be done in the same country, and that is Chile.
This long country that reaches all the way south from Patagonia all the way north to Peru has so much to offer. The land is so unique and varied since it covers such a long area.
Explore Atacama
The Atacama is a desert in northern Chile, and it is known to be the driest desert on earth. It is the perfect place for adventure experiences.
A desert might not sound like much of an adventure, but trust us, it is. You can explore moon-like nature, see the salt mountains or a salt lake. You can even see geysers and hot springs. There is even a lagoon in the middle of the desert, where you can find flamingos and other exotic animals.
If you are a fan of the party scene, then a desert party might tempt you. In San Pedro de Atacama, there are secret parties in the middle of the desert. Go to the middle of nowhere and dance all night around a bonfire, that will for sure get your adrenaline flowing.
Explore Patagonia
If you love nature and hiking, you will without a doubt love Patagonia. Patagonia is as far south as you can get in South America, and it is famous for its breathtaking views.
You can explore beautiful green scenery, gigantic glaciers, and crystal blue waters. There is plenty of wildlife. For those who love adventures there are plenty of long hikes that you can explore.
Just bring camping gear and enjoy the peace and quiet. You will hike high peaks and low valleys, and you will love it.
Peru
Peru is a country with a lot to offer. You can explore high peaks and altitudes, great food and beautiful scenery there. The country is huge and a great place for adventure experiences. You can travel for weeks or months and still not get sick of it.
Machu Picchu
Machu Picchu is perhaps one of the most famous cultural sites in the world. It is an Inca site from the 15th century located high up in the Andes in Peru.
You can travel there by train, but if you are looking for a more adventurous experience you can hike. There are plenty of multi-day hikes that will take you there. On these hikes you will see so much.
You will explore plenty of Inca ruins, you will climb high passes, and you will see nature unlike anything. These hikes can get pretty rough though, so be prepared for an adventure.
You hike long distances each day, and the altitude sickness can come at any time, but when you see Machu Picchu it will all be worth it.
Peru Is More Than Machu Picchu
Peru also has a lot more to offer than just Machu Picchu. If you love nature, you can explore many hikes, peaks, canyons, and rainforests.
You can visit Lake Titicaca which is the highest lake in the world, you can visit Huacachina, which is a town that is an oasis in the middle of the desert, or you can visit the Gocta falls which are among the highest waterfalls in South America.
Peru is also famous for great food, and you need to try lots of local food when visiting.
Kilimanjaro
To many, climbing Africa's tallest mountain seems like an unattainable dream, but you can make it come true easier than you think. The hike is possible for most, and you do not need to be in great shape to do it.
If you are average healthy, you can do it with just a little training ahead of time. The hike can take anywhere from a few days to about a week depending on the route.
Hiking Africa's tallest mountain, which is also the tallest free-standing mountain on earth, is an adventure experience few people will do.
Norway
Way up in Northern Europe is a country that is known for salmon, money and clean water. It might not be the first country that comes to mind when you think of adventure experiences, however there is so much more than you think. You can explore high mountains, deep fjords, an interesting history or even travel to Svalbard and spot a polar bear.
Explore The Mountains And The Fjords
The rugged scenery of mountains and fjords is what Norway is most known for. It is a great place for those seeking adventure. There are many hikes to explore, everything from short day trips to long multi day treks.
Some of the most famous sites to hike to are Trolltunga (the trolls tongue) and Kjeragbolten. Trolltunga is a cliff sticking out of the mountainside, where you can challenge any fear of heights and, Kjeragbolten is a rock wedged between the mountain sides, where you will need to trust the power of the mountain.
If you want to explore the fjords and view the mountains from below there are plenty of boat tours and cruises, you can do. You can also rent a kayak and explore on your own. In fact, if you want to get as close as possible to nature, that is the way to go. You can kayak through the fjords and camp on the shores.
Travel To Svalbard
About halfway between Norway and the North Pole, there is an island located that is owned by Norway. This island is a paradise for adventure seekers, and it is called Svalbard.
Less than 3000 people live there and not many tourist visits. Yet there is so much to see and do. It is most famous for northern lights and polar bears. You can trek though snowy peaks, explore glaciers, go dog sledding, whale watching or polar bear watching.
In the summer there is midnight sun and during winter there is no sun. They experience 155 days with no sunlight at all, and 130 with no darkness.
Extreme Sports
In Norway there are also plenty other activities to get your adrenaline running. Voss is great place for this, every year the host the "Extreme sports week". It is a popular place for BASE jumping, skydiving and rafting.
In Voss, you can also try the wind tunnel if you are not quite ready to try real skydiving yet. Norway is also home to Hoddevik which is a world-famous destination for surfing. There are also plenty more destinations where you can base jump, sky dive, walk on glaciers, kayak and so much more.
Galápagos
If your kind of adventure is unique wildlife, then Galápagos is a great pick for you. This island group, belonging to Ecuador, is home to so many beautiful and unique animals. Some of the most famous creatures include the giant tortoise, lizards and iguanas, whales, sharks, penguins and seals.
There are also a lot of beautiful birds and many other animals. Galápagos is known for being the inspiration behind Darwin's theory of evolution. If it inspired one of the greatest theories in the world with its wildlife, you just know it will be breathtaking.
There are plenty of adventurous activities to take part in while on the islands of Galápagos. You can go on a cruise and explore the different islands, or you can stay locally and island hop in your own pace.
To explore the oceans, you need to go snorkelling. That way, you might get up close with some of the wildlife in the ocean. You may even get to swim with giant tortoises.
If you are looking for some true adventure experiences, you should try climbing Sierra Negra. This is an active volcano, where you can get an amazing panoramic view from the top.
However, knowing that you are stepping on an active volcano might give you a little rush. The last time it erupted was as recent as 2018. Some other things you might want to explore are pirate coves, giant sinkholes, an island that used to be a prison, and walk in lava tunnels.