Romantic Getaways are frequently associated with pampering accommodations, long walks on the beach, and candlelit dinners. Some places, however, have their own romantic je né sais quoi—in Paris, Bali, and San Sebastián, there's just something in the air. From Kyoto's cherry fluorescence-lined streets to Buenos Aires' sensual tango dancing. These are our picks for the world's most romantic getaways.
Romantic Getaways — Bali, Indonesia
Bali is more than just a pretty face. While the island's picturesque scenery draws visitors from all over the world, its distinct culture and traditions keep them returning for more.
In Sanur, a popular beach destination, watch the sunset over clear blue water. Tanah Lot, an iconic attraction, is a 15th-century temple that juts out of the sea on a small rock formation. Don't miss the five waterfalls between Bedugul and Singaraja.
Gitgit is the furthest down the mountain, and visitors can climb 150 steps to see stunning cascading waterfalls.
Tip: Visit Echo Beach in Seminyak to avoid the crowds on Bali's southern beaches. The secluded stretch of sand is beneath a series of outcrops and is frequently surrounded by a hazy, dream-like mist.
Romantic Getaways — Bruges, Belgium
Visitors will be enchanted by Fairytale Brugge. The open squares, charming houses, and cobblestone streets of the city create a romantic atmosphere. Boats move through picturesque canals are available for couples.
Climb the 366 winding steps of the Belfort to get a bird's-eye view of the city. Take a horse-drawn carriage ride to Beguinage, a sprawling monastery with bridges and ponds filled with swans.
In addition, why not book a room at the Fodor's Choice hotel De Tuilerieen for canal-side accommodations and upscale amenities. The hotel has charming guest rooms and parlours, and turndown service includes free Belgian chocolates.
Tip: Spend money on a meal at De Karmeliet. The formal restaurant, housed in an 18th-century mansion, has a topiary-filled garden for alfresco dining.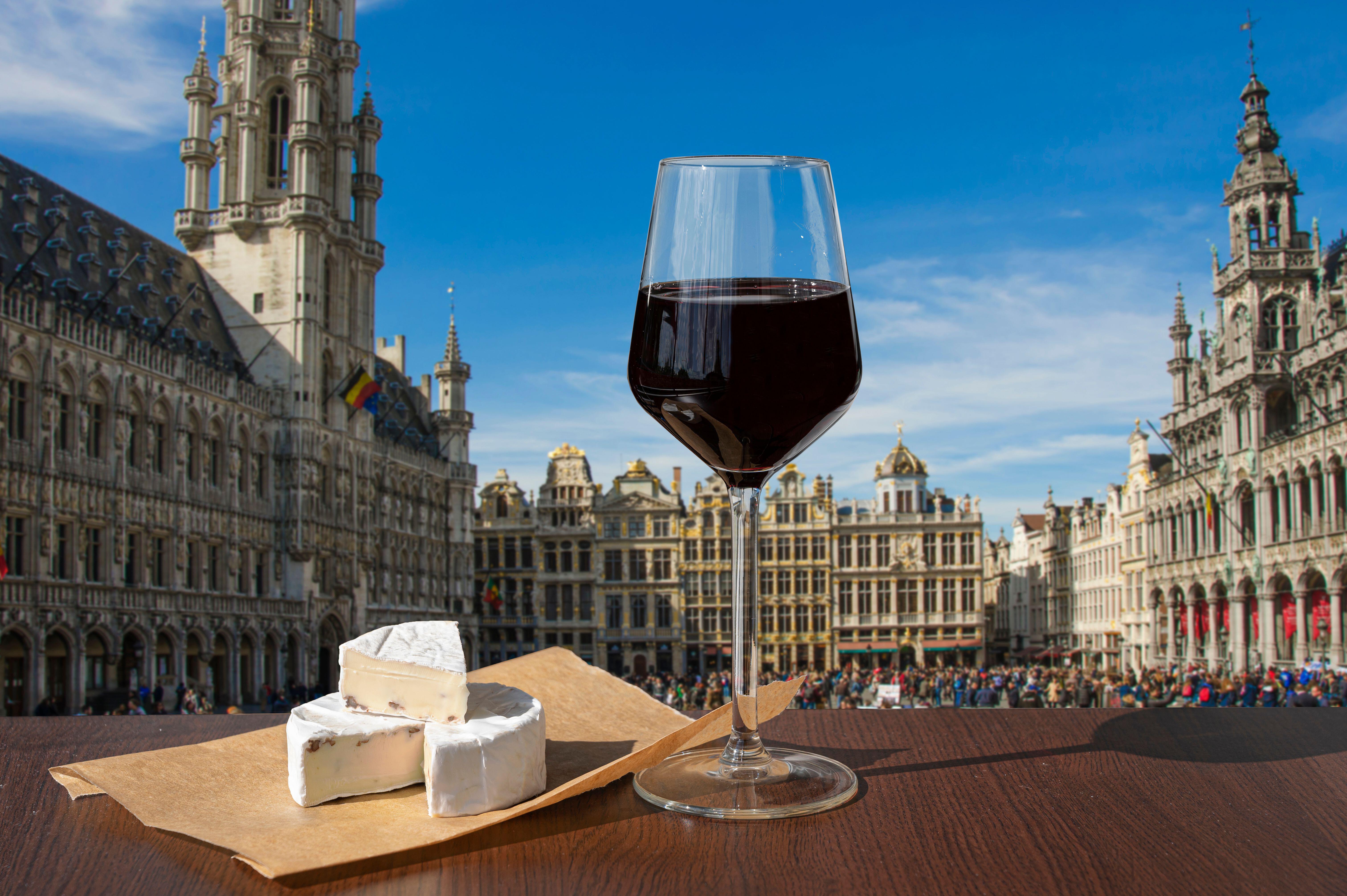 Romantic Getaways — Buenos Aires, Argentina
It's easy to be taken aback by Buenos Aires' vibrant nightlife and diverse culture. Sit back in the red velvet seats of Teatro Colón and enjoy an opera or ballet performance.
The Palermo neighbourhood is home to some of the city's best restaurants and boutiques, as well as acres of parks ideal for picnics and long walks. Rojo Tango, a popular club with five-star food, cabaret performances, and glamorous velvet-lined interiors, is a great place to dance the night away.
Tip: Seasons in Buenos Aires are diametrically opposed to those in the United States: Winter in Argentina is equivalent to summer in North America. Spring (September to December) is the best time to visit because of the blooming flowers, mild temperatures, and fewer crowds.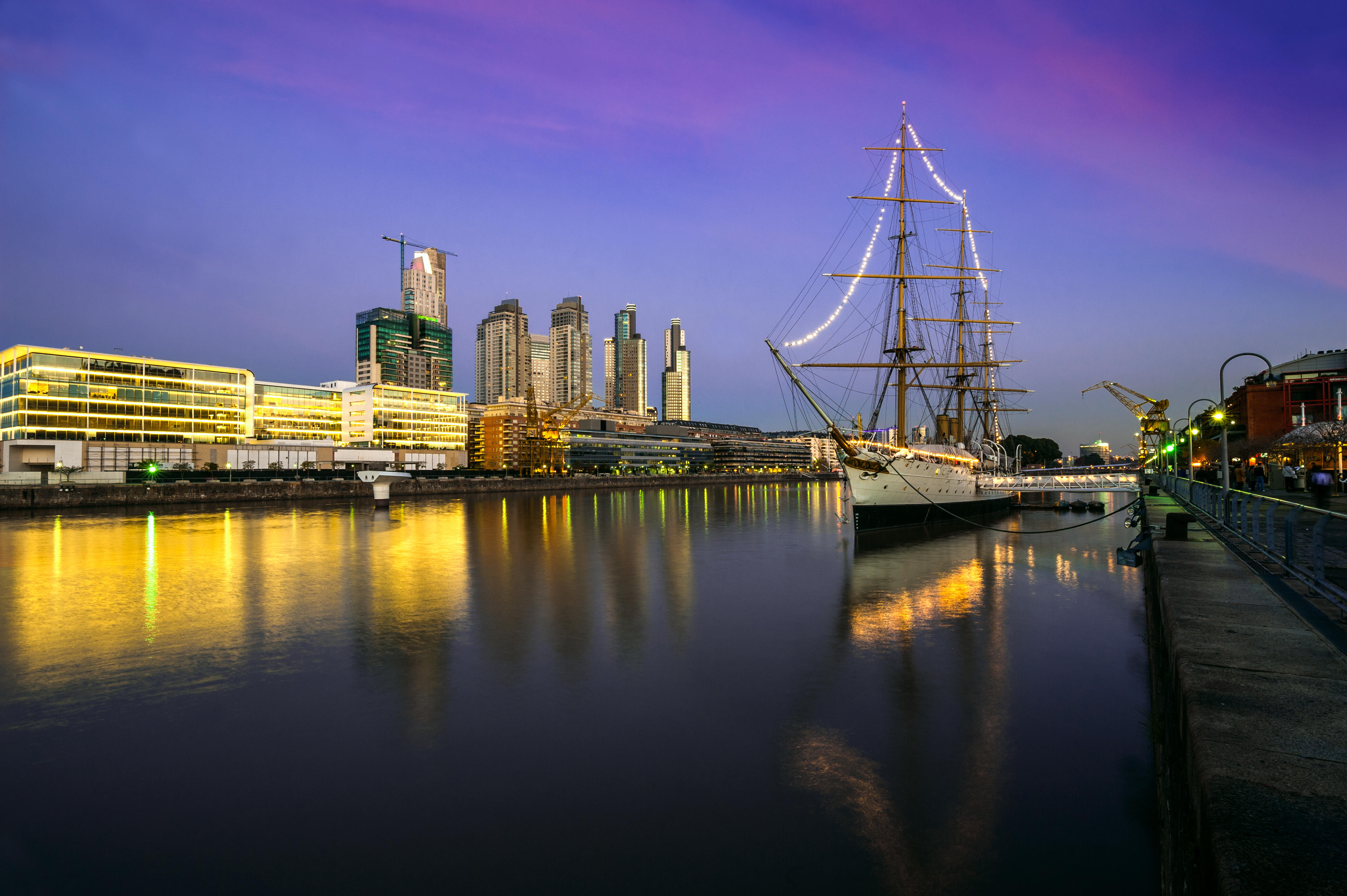 Romantic Getaways — Charleston, South Carolina
The historic ambiance, pristine gardens, and laid-back Southern charm of Charleston make it an ideal romantic getaway. Stroll down Magnolia-lined streets in the city's South Broad neighbourhood, which is home to sprawling mansions and lush parks.
Mount Pleasant Memorial Waterfront Park has picturesque scenery, including waterfalls and views of Charleston Harbor. Drive to Boone Hall Plantation and Gardens to see the heirloom rose garden and butterfly pavilion.
Tip: Tristan, a Fodor's Choice restaurant in the French Quarter, artisanal pasta dishes, fresh-caught seafood, and sleek, contemporary decor.
Romantic Getaways — Cinque Terre, The Italian Riviera
The rocky coasts of the Italian Riviera belong in a romance novel. In fact, visitors can stroll through beachfront promenades, hike up stunning trails, or explore quaint harbour villages. Climb the Cinque Terre trails to explore the vineyards, and villages, as well as the views of the sea.
The world-famous Giardini Botanici Hanbury has one of Italy's largest gardens and provides panoramic views of the water. Spend the day exploring Portofino, a lush seaboard village with Cliffside parks.
Tip: Cinque Terre is split into two sections. The increased rustic Riviera di Levante to the east and the retreat-oriented Riviera di Ponente to the west. For nightlife and beaches, the Riviera di Ponente is your best bet. Nothing beats the Riviera di Levante for breathtaking Ligurian views and a more secluded ambiance.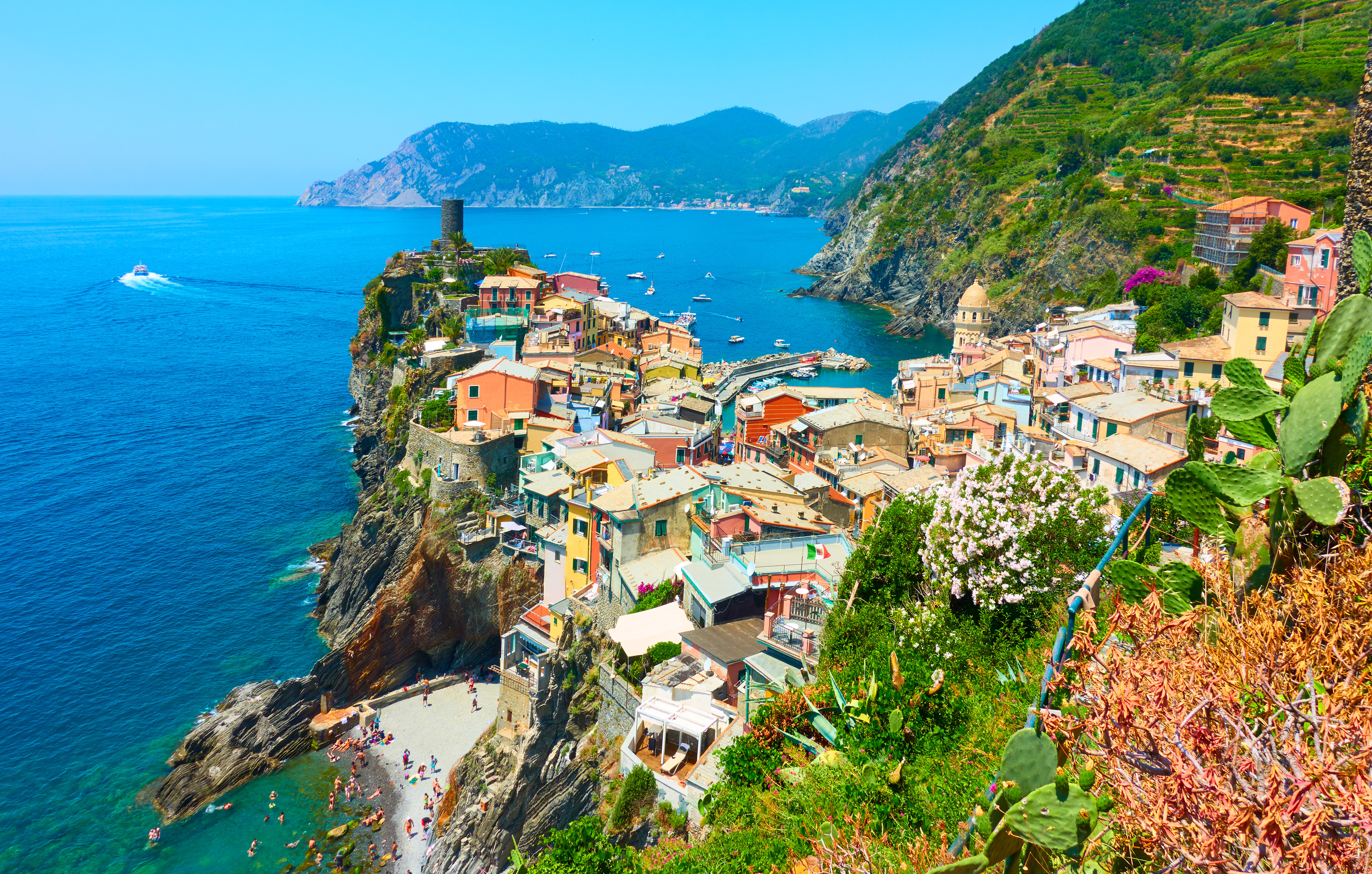 Romantic Getaways — Fez, Morocco
Stepping through the gates of Fez feels like stepping into a time machine. The city's medieval streets, covered markets, and historic sites will heighten your senses and transport you to another era.
Visit Heri es Souani to see the granaries built by an ancient king. Pass through nearby Meknès' Medina Square to see Bab Mansour, an ornate marble gate with engraved tiled panels. The House of Venus in Volubilis houses the best mosaics in the city and is close to the Temple of Saturn.
Tip: Despite the fact that Fez is best known for its ancient architecture and historical sites, the surrounding region also has ski slopes. Book a room at the Michlifen Ifrane Suites and Spa for opulent amenities and breathtaking mountain views.
Romantic Getaways — Greek Isles, The Cyclades
It doesn't get much better than The Cyclades, or Greek Isles, a 2014 Go List destination. The islands' shimmering turquoise-blue waters, rustic mountains, and bright sun are all draws in their own right. And the delicious food draws both honeymooners and seasoned travellers.
Santorini, the most famous of the islands, is known for its breathtaking sunsets and dramatic white stone cliffs. The largest of the isles, Naxos, has long, sandy beaches as well as stunning green valleys, and ravines. Hike to Panayia Pouláti, a whitewashed, blue-domed structure with a bell tower perched atop a glistening bay.
Tip: If you're planning a trip to the Isles, book a room in the spring or autumn. Summer months bring more visitors and overcrowded beaches, while winter months bring closed businesses and stormy weather.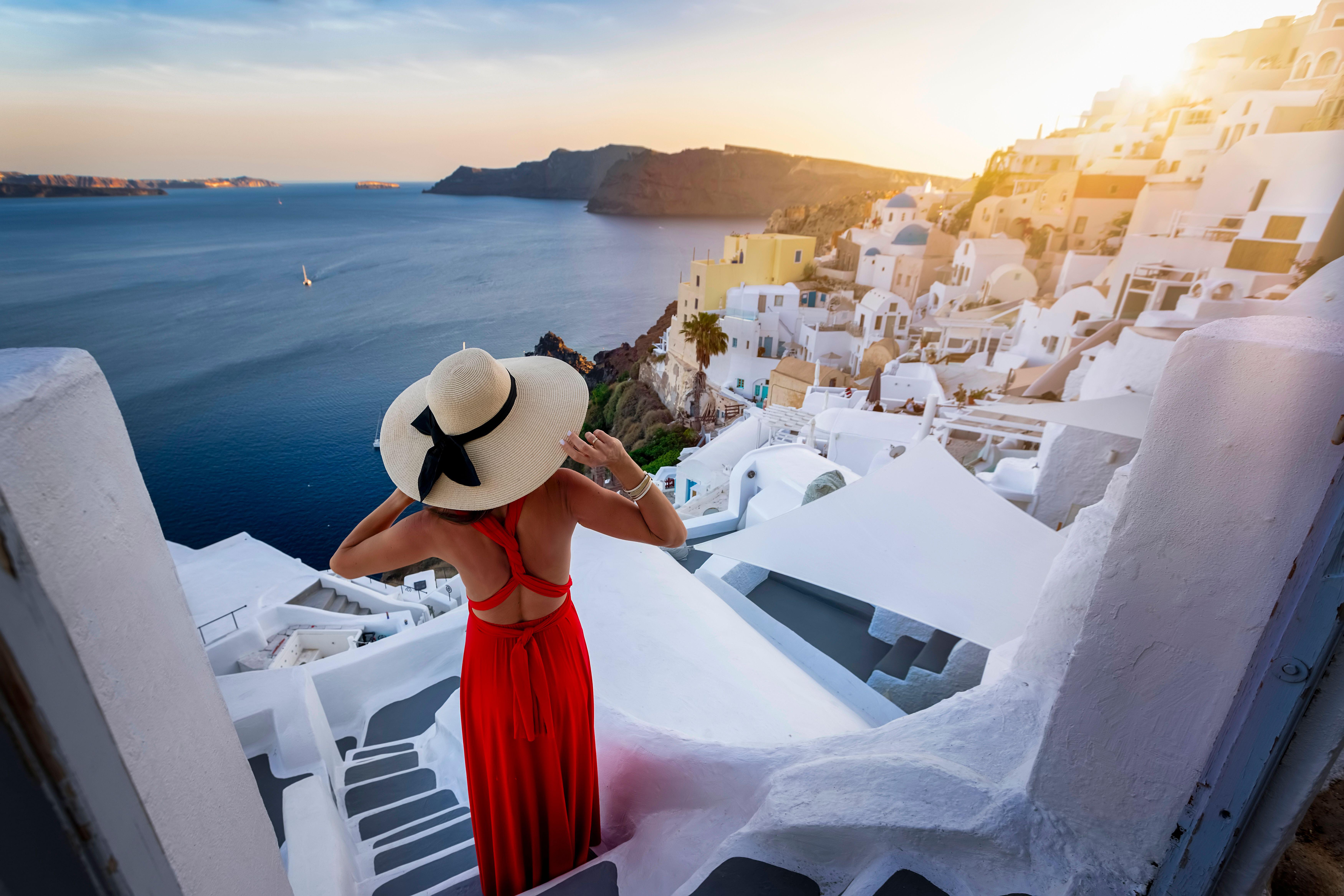 Romantic Getaways — Istanbul, Turkey
You'll feel as if you've walked into a scene from the film 101 Nights in Istanbul. Towering minarets, winding streets, and beautiful mosaics coexist with Western-style shops and restaurants.
Visitors can explore ancient palaces and markets. Aya Sofya, one of the world's largest religious monuments, features stunning Byzantine art and architecture.
Visit Topkapi Palace's rose gardens and a former sultan's harem. Muzedechanga, a Fodor's Choice restaurant, has a sophisticated setting, open-air terraces, and an award-winning menu with traditional mezes.
Tip: In late April, Istanbul hosts its annual Tulip Festival. In the city's parks and gardens, more than nine million tulips have been planted, and visitors can take leisurely strolls through the greenery.
Romantic Getaways — Kerala, India
Kerala enchants visitors with its beautiful beaches, lush tropical forests, and Ayurvedic treatments. Spend the day unwinding at one of the state's renowned spas, which offer everything from oil massages to natural restorative treatments.
Northern Kerala is the ultimate in seclusion. The area is largely unexplored by tourists, and it offers breathtaking views of rolling hills dotted with tea plantations. Visit Thekkady and Munnar to see glittering waterfalls and vibrant wildlife.
Tip: Kerala, once a bustling seaport, still has many of its original waterways. Take a backwater cruise to see lotus-flowered rice paddies and verdant coconut groves up close.
Romantic Getaways — Kyoto, Japan
Kyoto, best known for its historic shrines, temples, and palaces, exudes peace and tranquillity. The pavements are lined with cherry blossom trees, and pagodas sit atop lush green hills.
Step into paradise at one of the city's Chinese-inspired gardens, which feature blossoming plants and Zen temples. Visitors to Enryaku-Ji, an ancient temple with intricate architecture, can gaze out over breathtaking mountains.
Tawaraya, one of the city's most elegant inns, offers traditional Japanese hospitality as well as opulent amenities.
Tip: Western Kyoto is home to some of the best religious architecture in the city. Visit Kinkaku-golden Ji's temple, Ryoan-rock Ji's garden, or Kitano Tenman-bustling gu's monthly market.
Romantic Getaways — Maui, Hawaii
Maui is frequently described as magical. In fact, the island lives up to its billing. Visitors can walk hand in hand along white-sand beaches, quaint, and hike through lush valleys, historic villages.
Visit South Shore Maui, which has some of the best beaches and resorts on the island. Haleakala National Park has the highest lookout point on the island and 360-degree views of the park's volcanic crater. Book a room at Ho'oilo House, a Bali-inspired bed-and-breakfast with private rooms and stunning ocean views.
Tip: Humpback whale season is in full swing on Maui during the winter. Visit the island from December to April to see the magnificent marine mammals on their annual migration.
Romantic Getaways — Paris, France
The city of love is also known as the City of Light. The romantic ambiance is difficult to ignore, whether you're strolling along with the Seine hand in hand or enjoying a candlelit meal at a cosy bistro.
Book a room at the Shangri-La Hotel for a view of the Eiffel Tower and opulent amenities fit for a king. Take a stroll through the tranquil Palais-Royal Garden, Paris' most secluded garden. Climb the steps to Sacré-Coeur for unrivaled city views and fairytale sunsets.
Tip: Parisian restaurants are ideal for lingering over dinner. Spring, a Fodor's Choice restaurant, offers an intimate dining experience with inspired seasonal cuisine.
Romantic Getaways — San Sebasti án, Spain
San Sebastián is a romantic haven. The city is known for its lush green hills, crashing surf, and a shell-shaped beach that is perfect for sunbathing. Book a room at Hotel de Londres y de Inglaterra for views of La Concha and an old-world ambiance.
Guests can enjoy the sunset from private terraces or dine at the in-house restaurant, which overlooks the bay. For a panoramic view of the city, take the funicular up to Monte Igueldo. Mugaritz serves authentic Basque specialties in a rustic setting in San Sebastián, which is known for its gourmet cuisine.
Tip: Arzak serves some of the best food in town. In an intimate dining room, world-renowned chef Juan Mari Arzak serves traditional Basque fare with cutting-edge style. Make a reservation several weeks in advance.
Romantic Getaways — Vienna, Austria
Vienna, a 2014 Go-List destination, has a rich history, stunning architecture, and a prime location along the sparkling Danube River. At Schonbrunn Palace, you can travel back in time and tour an imperial castle.
The grounds feature sculpted marble fountains, immaculate hedgerows, and scenic garden views. Visit Demel for a taste of Austria's famous pastries. Guests can enjoy a rich Viennese Sachertorte while watching chefs create confections in a glassed-in courtyard.
End the day at the Deutschordens Kloster, a charming, fresco-lined room where Mozart chamber music concerts are held.
Tip: Every year in January and February, the city hosts its annual balls. Couples dress up in their finest attire for a night of dancing, eating, and drinking that lasts until the sun rises.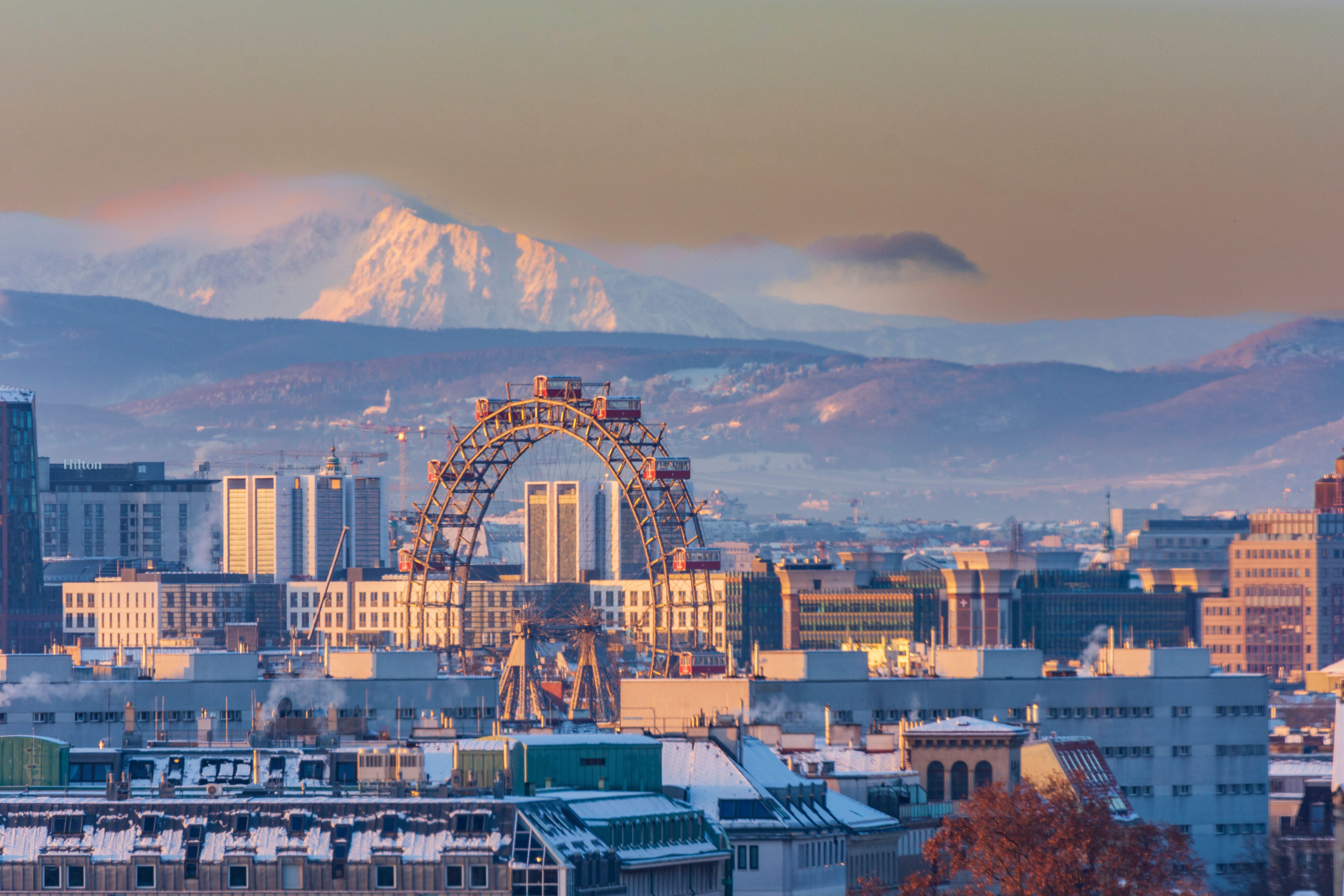 Romantic Getaways — Wellington, New Zealand
Those looking for romance are drawn to Wellington's mystical atmosphere. The natural beauty of the city makes it an ideal home base for exploring. Visitors can explore misty hillsides, stroll along waterfront promenades, and hike through green valleys.
The Wellington Botanic Garden is a great place to get a close-up look at exotic trees and plants. Martinborough, a nearby town with over 20 vineyards, is available by horse-drawn carriage. For picturesque views of the coastline, take a scenic drive around the Pauatahanui Inlet and Bird Sanctuary.
Tip: One of Wellington's best-kept secrets is Kapiti Island. Climb 1,700 feet (0.52 km) to the island's highest lookout point for breathtaking views of the surrounding area as well as the opportunity to observe exotic birds and wildlife.
Romantic Getaways — Zihuatanejo, Mexico
Acapulco, a resort city on the Pacific coast, has beautiful beaches. Great snorkeling can be found at Playa La Ropa or Playa Blanca. It also has a charming town to explore, with winding streets lined with galleries and restaurants.
Local art can be found at La Cucaracha Gallery, Suazo Art Gallery, or Artemayren Studio y Galera, and local food can be found at Rufo's Grill, Restaurante Las Adelitas, or Restaurantes Mexicanos Any.
Stay at La Casa Que Canta, which was featured in the film 'When a Man Loves a Woman,' for the ultimate romantic getaway. Terracotta villas sculpted into the hillside with secluded suites can be found on the grounds.
Romantic Getaways — Palm Springs, California
Palm Springs is a great place to visit if you want to get away without having to travel too far. Hiking, gondola rides, golf, and the warm desert air. Take the Palm Springs Aerial Tramway, the largest rotating tram car in the world.
Travel 2.5 miles (4.02 km) up Chino Canyon to the top, where you can wander around and explore. Relax together at Estrella Spa or Azure Spa Palm Springs, both of which offer desert-inspired treatments.
Romantic Getaways — Montana
In Montana, you can explore the wide-open plains and gaze up at the night sky. Stay at a guest ranch where you can participate in outdoor activities while on your trip.
Flathead Lake Lodge, a family-owned and operated guest ranch, is one example of an activity. Snow Bear Chalets, ski-in/ski-out tree houses located slope side at Whitefish Mountain Resort in Whitefish, Montana, are other options.
Romantic Getaways — La Paz, Mexico
La Paz, located on the Sea of Cortez, is a romantic and often-overlooked destination. It is regarded as the richest body of water on the planet. Jacques Cousteau, a French explorer, famously nicknamed it the "aquarium of the world."
You can now go diving, kayaking, snorkelling, sailing, surfing, and island hopping there. Try Las Tres Virgenes, Sorstis Restaurant, or Nim for romantic outdoor dining, or the more casual Il Rustico.
Romantic Getaways — Lake Tahoe
Explore the Reno side of Lake Tahoe for outdoor activities as well as intimate restaurants and hotels. For a relaxing day of romance, visit the Silver Legacy Spa or one of the many hot springs in the area.
There's also the Riverwalk and the Midtown District to discover. Stay at the Sunnyside Restaurant and Lodge, which sits lakeside with its own private beach, or the Ritz-Carlton Lake Tahoe, where the concierge service can organise a day of excursions on the mountain, a round of golf, or Lake Tahoe sailing.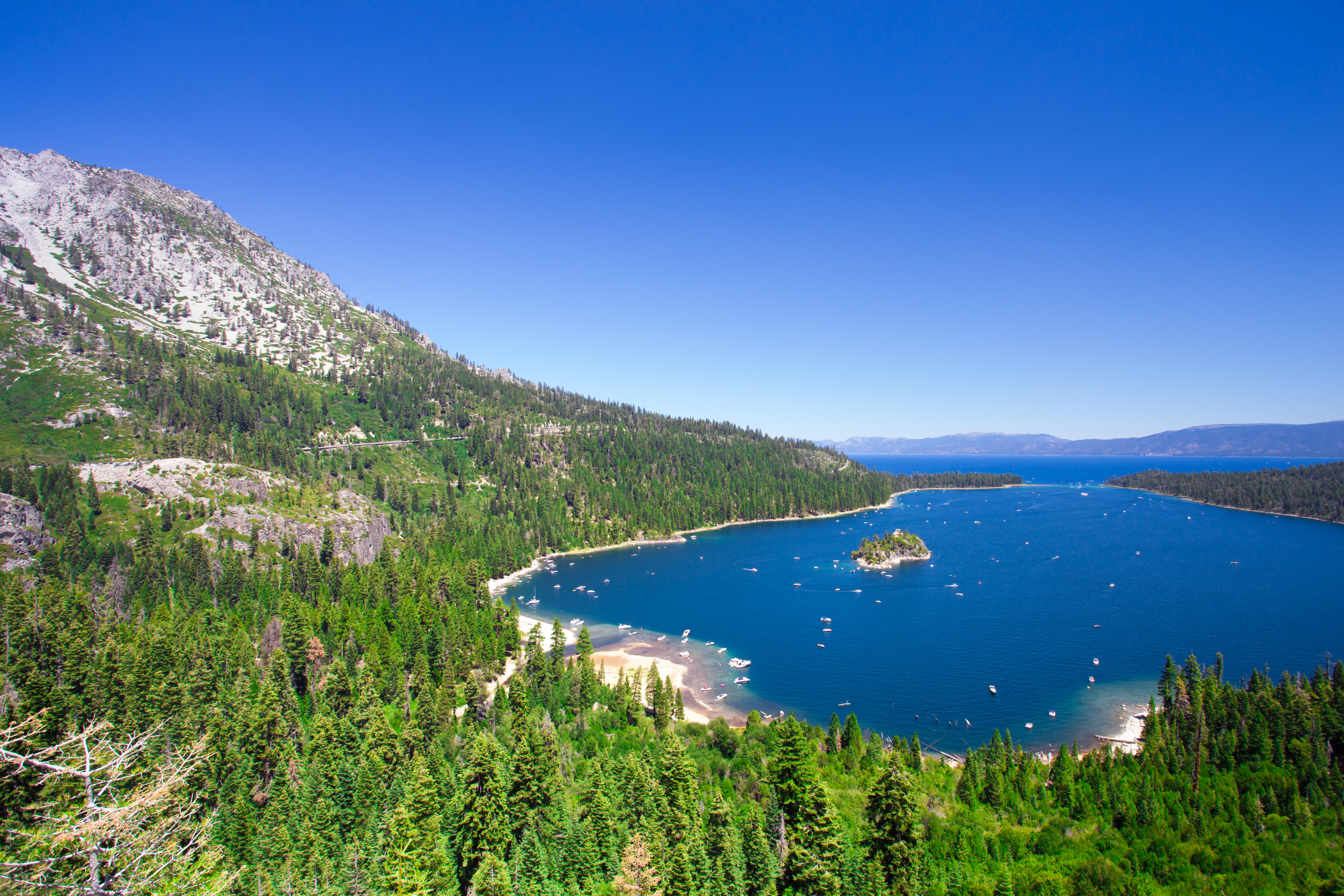 Romantic Getaways — Dana Point, California
This less-known beach town is ideal for couples looking to get away from the more crowded California beaches. Swim or people-watch at Salt Creek Beach or Doheny State Beach. You could also walk along the Bluff Top Trail.
Try Chart House or Wind & Sea for seafood with a view. If you're looking for a place to stay, all four of the town's resorts have ocean views and spa treatments. Consider whale watching or a cruise on the Dana Wharf Sunset Wine Cruise while you're there.
Romantic Getaways — Sonoma Valley, California
What better way to commemorate an anniversary, honeymoon, or another special romantic occasion than with wine in this picturesque region of California? In this region, there are over 100 wineries to visit.
Bella Vineyards and Wine Caves and Ferrari-Carano Vineyards and Winery in Dry Creek Valley are two wineries with stunning views. Then dine at some of the most romantic restaurants in the country, such as LaSalette, Valette, or The Girl & The Fig. For an unforgettable trip, take a wine tour through the valley, a walk through some of the state's earliest vineyards, or a bike ride along scenic roads with the person you love.