Get up. Work. Enjoy your meal. Sleep. Without a doubt, our self-care rituals may become… well, quite monotonous. Whether you want to get out of a rut or simply get away from it all, a health-focused resort is the ideal option. We combed the world for the top health retreats to help you feel renewed, whether meditation is your thing, or you just want some quiet time to rest in a tranquil atmosphere. Sit back, relax and enoy reading about what we think are some of the world's best spa and wellness retreats and the benefits of making a spa and wellness holiday your next destination of choice.
A Wellness Holiday
A wellness holiday is about getting away from the tensions, responsibilities and frantic pace of everyday life and allowing your mind to unwind from its daily routine. It's time to reconnect with your inner silence and tranquillity.
A health retreat provides a much-needed haven in our hectic lives where we can finally calm down, relax, and reconnect with ourselves. The world's top spas have long been about resetting the mind, body and spirit.
There are many sorts of wellness retreats available. Activities range from yoga, meditation, detox, and spa treatments to spiritual, self-discovery and couples retreats.
However, with the current surge in wellness travel, it's clear that travellers are looking for active pastimes, in addition to the typical amenities geared to promote R&R (thermal pools, massages). Many of the world's most popular retreats mix the two, allowing visitors to recharge in a rejuvenating setting.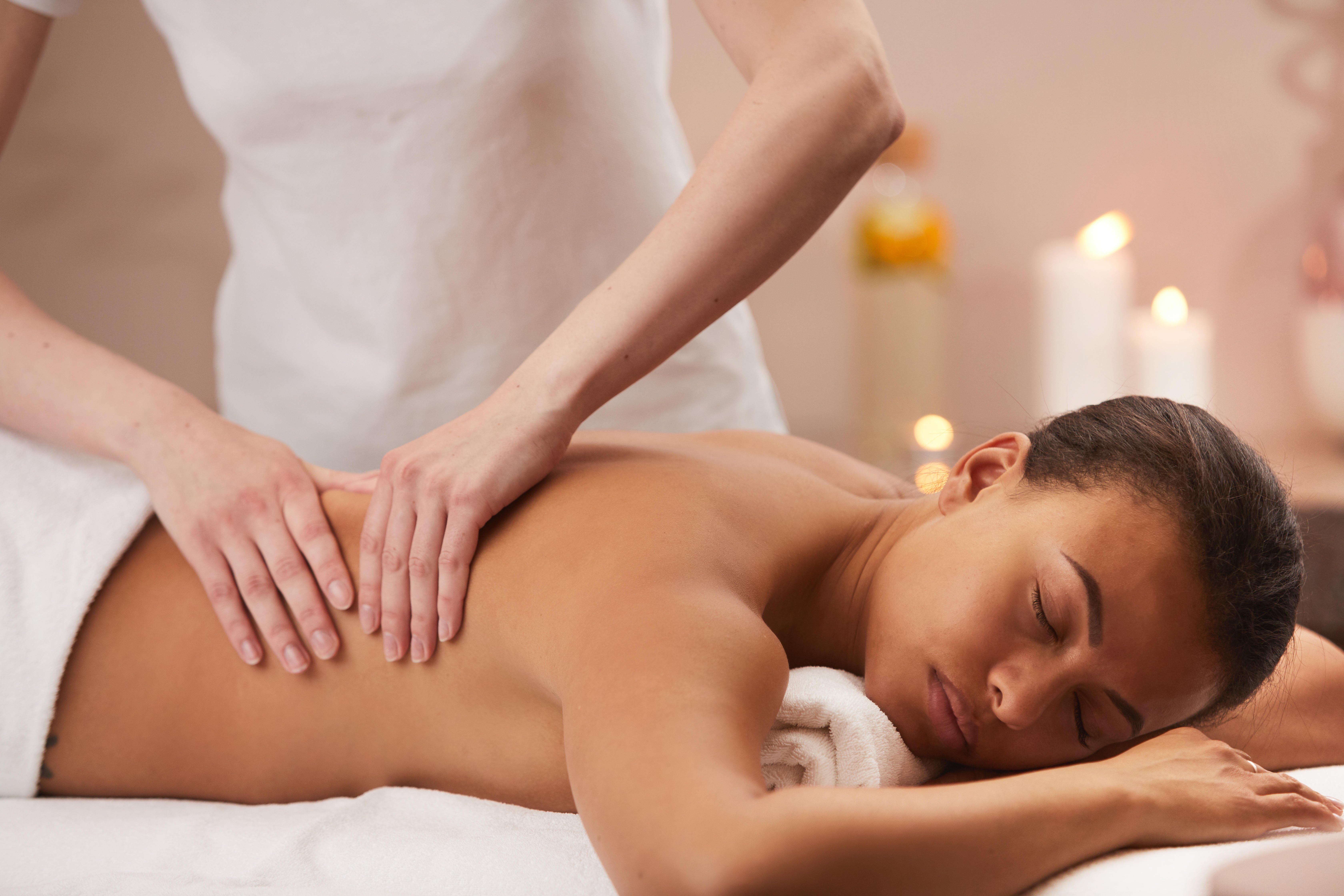 Spa Treatments
Massage therapy, facials, manicures and pedicures are great therapeutic and stress-relieving treatments that we feel everyone should be able to enjoy. Spa trips are ideal for friends, family, and co-workers to reconnect. A perfect holiday involves lying on a couch, having your feet massaged, and catching up on each other's life.
A spa trip is ideal for regeneration and restoration, as well as relaxing with friends. There's nothing like a massage in a beach cabana. Follow this with some quality time in a comfortable beach chair or hammock with a good book. Or perhaps a week away for peaceful meditation and regeneration is in order.
I prefer to get a massage or a pedicure whenever I am on holiday, no matter where I am. All over the world, you'll find day spas in resorts and other destinations. After a day of touring, shopping, or other activities, a massage is a terrific way to unwind. You can isolate yourself from the rest of the world and focus solely on yourself.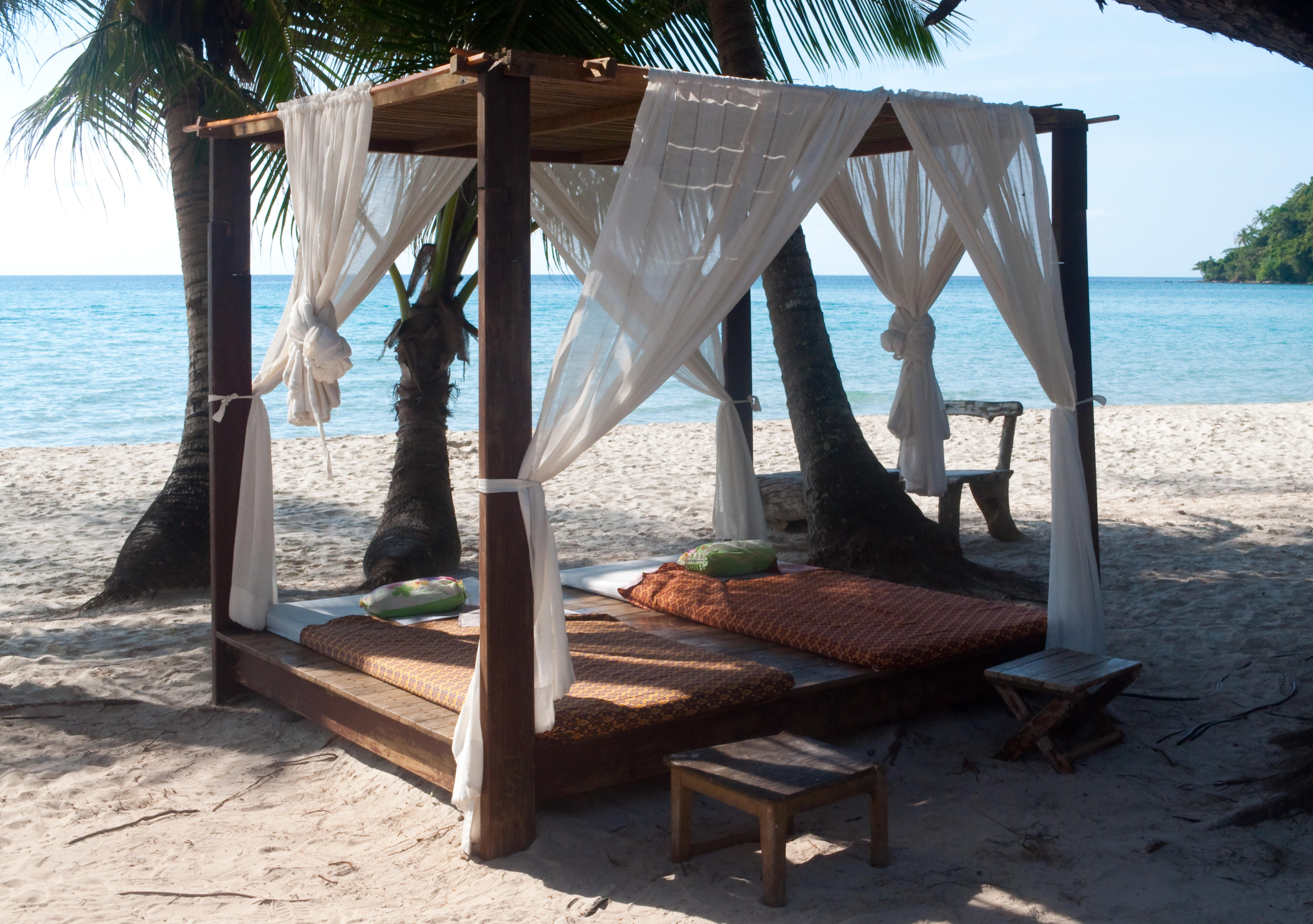 The options are as diverse as the spas themselves. Spa trips are also a fantastic way to catch up with your buddies! A long weekend with your girlfriends is a great way to unwind, reconnect, and relax. Why not do it when you're getting a facial, manicure, or a hot stone massage together?
We go on retreats for various reasons: to make lasting memories, detach from everyday stressors, and reconnect with lost pieces of themselves. Even if your life is free of severe stress, a getaway weekend or week is a fantastic idea.
After all, there's no such thing as too much fun and leisure for a girl. Additionally, wellness retreats provide an opportunity to become immersed in natural beauty while working toward physical, mental and spiritual goals.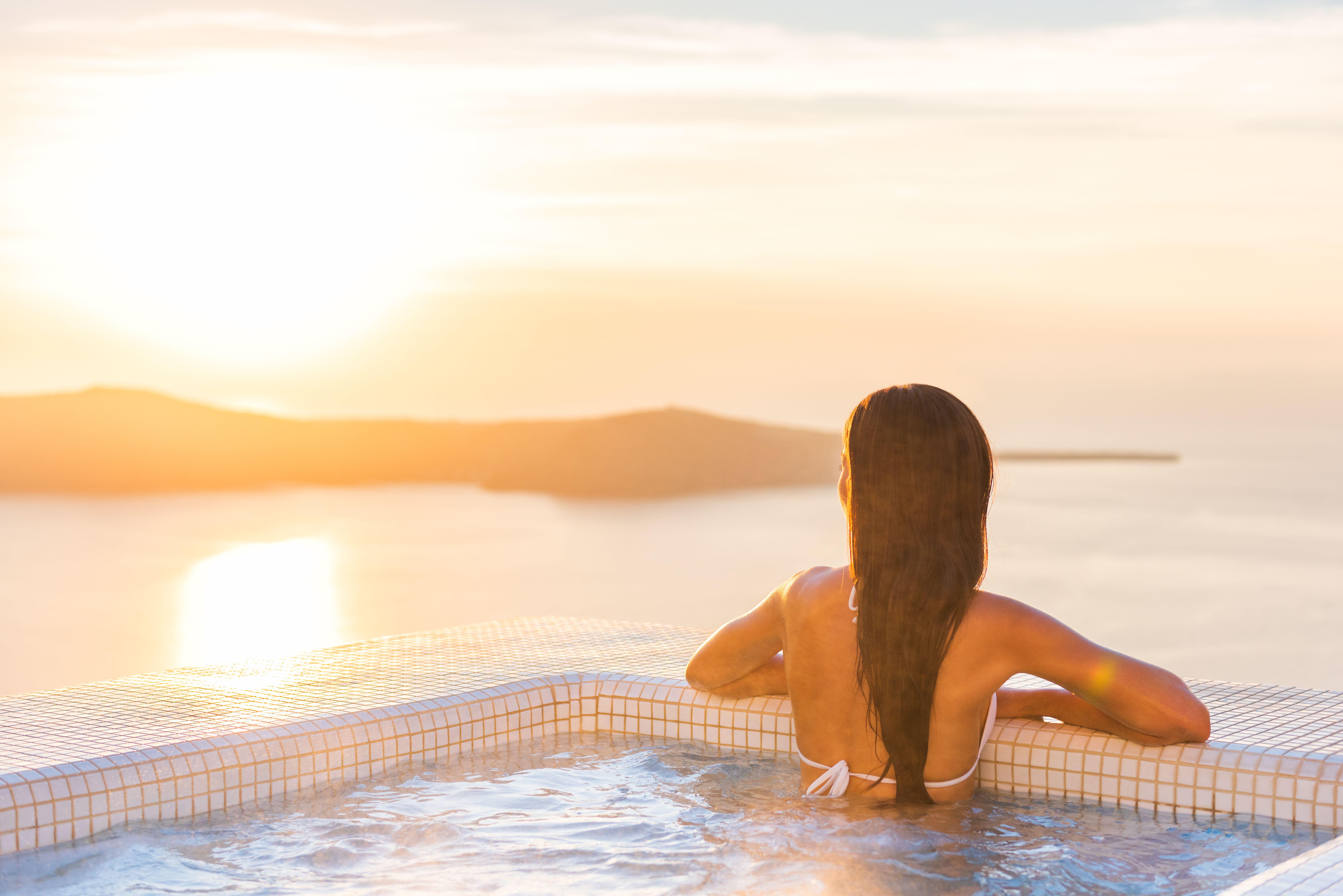 Benefits Of Attending A Wellness Retreat
To Benefit Your Physical Health
The major motivation for attending a wellness retreat is to improve one's physical health. Many people suffer from physical problems such as acidity, back pain, and other conditions. Massages, yoga and meditation have proven beneficial. The physical relief you will receive is well worth your time in physical therapy.
To Obtain Mental Health Advantages
When you stick to a routine for your physical health, you'll find that your mental health improves as well. The bulk of well-known wellness retreats and resorts are found near lush natural beauty.
As a result, the atmosphere is so peaceful that it works like magic on your mind. Indulging in self-care also has a favourable impact on your mental health.
To Get Away From The Same Old Routine
Getting away from the daily grind for even a week is a luxury that not many people have (even when they can). So, if you get an opportunity to escape from the hurly-burly of the world for a few days, take advantage of it. You will return a lot saner and calmer.
To Get Professional Advice At A Wellness Retreat
Going on a wellness holiday almost always means that certified professionals and therapists will treat you. To get the most out of your stay at the retreat, you should adhere to any advice they give you. Your wellness holiday is an opportunity to explore new healthy behaviours while breaking old habits that might be affecting your mind and body.
To Perform A Complete Digital Detox
With the way the internet has taken over our lives, we all need a true digital detox. However, it's not as simple or turning off your phone for a few days. You can't just remove Instagram and Snapchat from your phone to practice digital detox.
Instead, you need to really cut yourself off. Luckily, the mobile network at many wellness retreats is often poor. Some resorts don't even have Wi-Fi in your rooms or the most popular public areas. The most complicated interactions you will have in this way is with nature and yourself.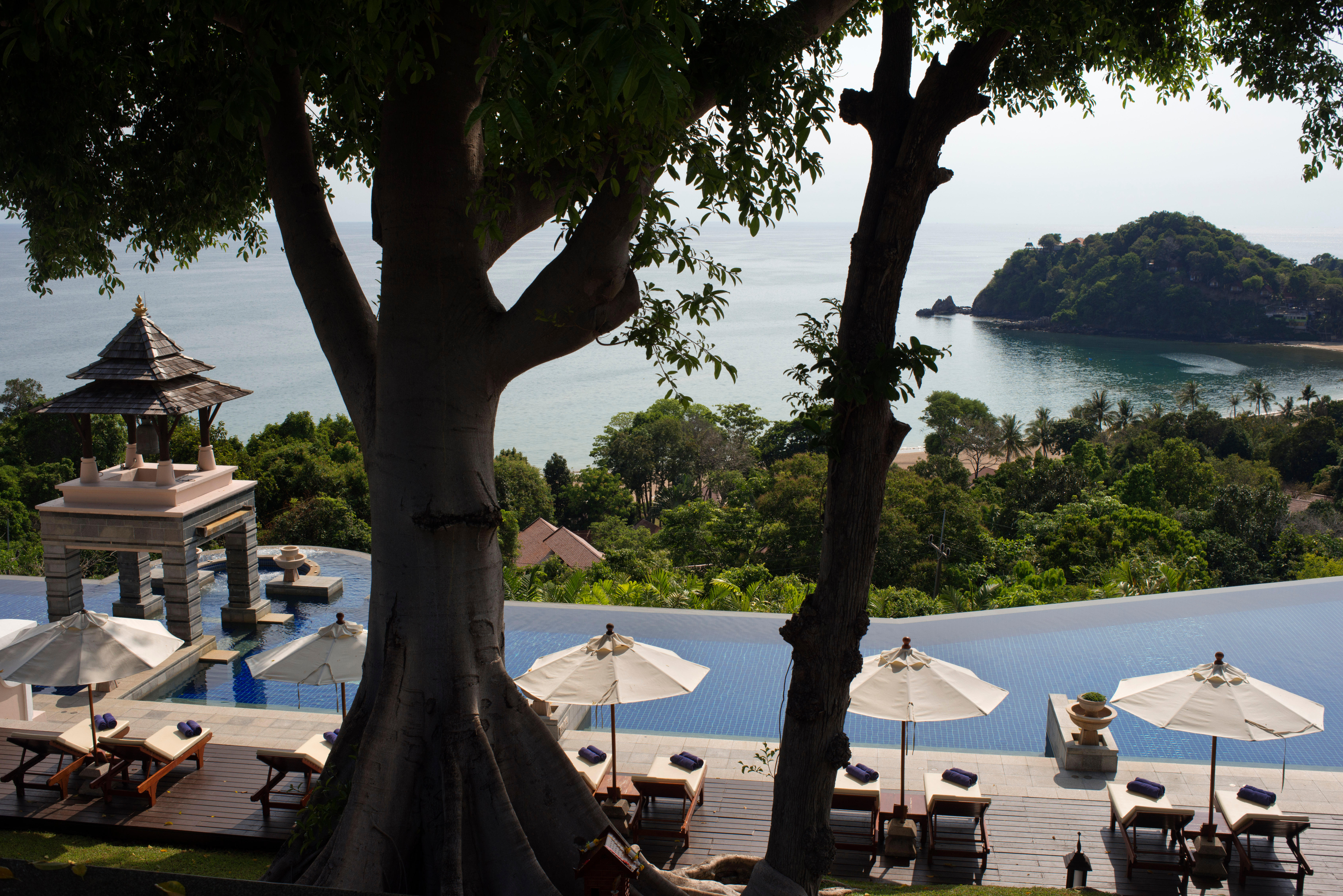 World's Best Spa And Wellness Retreats
If you really want to treat yourself, here's our list of the world's top ten and best spa and wellness retreats for the ultimate relaxing, restoring and rejuvenating experience.
Kamalaya, Koh Samui, Thailand
Thailand is one of the best destinations in the world for wellness retreats. Kamalaya is one of Asia's top wellness resorts, with magnificent landscapes and comprehensive treatments. Constructed on a steep leafy hillside in Koh Samui, it offers some of the island's most incredible sunsets.
The resort also has access to the beach, ideal for unwinding in between undergoing treatments that include naturopathy and traditional Chinese medicine. Detox, yoga workouts, stress and burnout relief, emotional balance, and sleep retreats are among the wellness programs offered by Kamalaya. Eating healthily is easy as there is an excellent choice of out of this world dishes suitable for vegetarians and meat-lovers.
Amanpuri, Phuket, Thailand
This wellness resort is located on a palm-fringed beach on Phuket's west coast. Stay in one of the idyllic villas, each with its own private terrace surrounded by lush greenery. On a hilltop, the two-storey spa features a gym, pilates and yoga studios, 12 treatment suites and meditation salas.
Amanpuri offers year-round wellness retreats. Treatments in the spa and therapy sessions with acclaimed healers and counsellors, along with nutritional support and customised wellness food are all included in your wellness retreat.
Wellness Immersions are personalized to your unique needs. They begin with a thorough consultation and health exam. Weight management and transformation, detox & cleansing, stress management and mindfulness are Amanpuri's three main programmes. The minimum stay is 3 nights, but we're sure you'll want to be pampered for longer!
Fivelements, Bali, Indonesia
At Fivelements Bali, you can be certain that you will experience a complete metamorphosis. Bali offers an outstandingly beautiful natural setting. Balinese healers at this environmentally friendly healing and wellness retreat use therapies and rituals that have been passed down from generation to generation.
Panca Mahabhuta, or five elements, offers a transformative health programme for alignment, renewal, rejuvenation and replenishment. Spa treatments, healing sessions, yoga, meditation and purification rituals, as well as an award-winning plant-based menu, are all part of the experience.
These wellness retreats help you reach your full potential and promote natural healing on a spiritual, emotional, physical and mental level. Completion of each programme can be done by yourself, as a couple, or in small groups depending on what you prefer. You can also choose from the Signature Detox Retreat or the Signature Culinary Retreat. Stays can last anywhere from 3 nights o 21 nights.
COMO Shambhala Estate, Bali, Indonesia
If you want to get back to nature, then a wellness retreat at COMO Shambhala Estate is the way to go. Just a fifteen-minute drive from Ubud, this magical property is set high above the long and famous Ayung River in the lush Balinese Jungle.
The 23-acre resort offers three programmes, or you can design your own package according to your individual needs. This can cover a whole range of things including stress management weight management, dietary change and managing life changes.
The range of wellness activities include meditation, yoga exercises, massages, jungle treks, strolls through rice paddies and lectures. You'll also be able to sample healthy cuisine made from local ingredients. You'll feel invigorated and motivated when you leave the resort, with new guidance and techniques to help you deal with daily issues.
Aro Ha, Glenorchy, New Zealand
Aro Ha is a tiny eco-friendly getaway not far from Queenstown. Set in 8.5 hectares of rocky New Zealand terrain and overlooking Lake Wakatipu, it nestles amid New Zealand's beautiful Southern Alps.
This hydro- and solar-powered health resort is one of a kind and in the Southern Hemisphere it's the first of its type. It's also very exclusive, taking up to 32 visitors only at any one time.
The wellness retreat itself neutrality merges perfectly into the natural scenery, thanks to the neutral tones of its stone, wood and glass features This allows guests to reconnect with themselves and with the environment.
Aro Ha can help you transform both physically and mentally. In addition, all meals are freshly made using seasonal ingredients from the organic garden. Aro Hā offers an all-inclusive wellness retreat journey over 5 or 7 nights.
Six Senses Douro Valley, Portugal
The Douro Valley Six Senses wellness retreat is located in a fully restored 19th-century house. Nestled amid vineyards and hectares of rolling hills it is the perfect getaway location where you can concentrate on your wellbeing and rejuvenate your health.
Enjoy long hikes through the forest nearby or soak in the far-reaching scenery across the river as you reconnect with the natural world. You can choose from four health programmes: Sleep and resilience, cleanse and detox, trim and fit and complete potential. Your retreat begins with a wellness screening and is tailored to your individual needs. Spa treatments, exercise, meditation, and mindfulness, as well as all-inclusive consultations with wellness experts, are among the many therapies available.
Foodies are in for a treat as well. You are welcome to tour the vast organic herb and veggie garden. Six Sense Douro Valley uses only locally produced ingredients including the local wine.
Villa Stephanie at Brenners Park-Hotel & Spa, Germany
Villa Stephanie is an iconic 15-room villa in the German spa town of Baden-Baden located near the Black Forest. Forming part of the 140-year old Brenners Park-Hotel & Spa, the whole oozes old-world elegance and charm.
Nevertheless, you'll find a comprehensive spa menu on offer here, where the focus is on detox, emotional wellbeing, fitness and beauty. In addition, Villa Stephanie is the ideal refuge for getting away from it all while also offering a range of medical services.
This is thanks to the partnership with Haus Julius. You can choose to have stem cell rejuvenation therapy, dentistry and more all under the supervision of some of Europe's most outstanding specialists.
However, Villa Stephanie also offers a range of wellness programmes that are focused on results. These include Stay Fit Stay Healthy, Detox, Weight Loss and more.
Or you can choose to create your own programme. All programmes include a full health check including cancer screening, blood check, full-body scans and more. You can also opt for a full digital detox by choosing to block high-frequency signals like Wi-Fi in your bedroom.
Golden Door, San Marcos, California, United States
Surrounded by hiking paths, Golden Door is set in 600 acres of tolling hills less than an hour's drive north of San Diego. From its inception in 1958, it has attracted several Hollywood celebrities such as Oprah and Nicole Kidman. Choose the all-inclusive programme and get ready for a complete transformation.
You will leave a different person if you concentrate on transforming your mind, body, and spirit. Daily spa treatments, exercises, mindfulness workshops, art classes, massages and quiet meditation strolls will invigorate and motivate you to welcome your future, because it is a place to detox both your mind and body, the food complements the wellness programmme.
As you might expect, it's locally produced, organic and healthy. You might even find yourself harvesting vegetables in the garden, designed in the Japanese style.
In fact, the guest rooms, decorated in the style of a Japanese ryokan, all have sliding shoji doors and tatami mats. You also don't have to worry about what to wear. Your wardrobe contains a workout outfit for the day, and a Japanese yukata robe, for the evening
SHA Wellness Clinic, Alicante, Spain
Hidden away in Spain's Sierra Helada Mountains, the 6000 square metre SHA Wellness Clinic overlooks the Mediterranean Sea. It is renowned as one of Europe's top medical spas and wellness retreats.
The opulent site incorporates Western medical competence with traditional alternative therapies from the East and a balanced diet. From detoxification to fitness workouts, weight loss, sleep recovery and even anti-smoking, each programme can help you reach a new path in life.
By focusing on improving your wellbeing through a personalized fitness regimen, natural therapies and balanced diet, you will achieve your goal. A hydrotherapy circuit with indoor swimming pools and other relaxing places is also available. Most SHA retreats require a seven-day minimum stay.
Ananda, Rishikesh, India's Himalayas
Ananda, located in the Himalayan foothills, is possibly India's most authentic Ayurvedic luxury wellness destination. This spiritual retreat offers activities to enhance your health and bring your body and soul closer together. Ananda covers 2100 square feet and boasts close to 90 treatments on its spa menu.
There are ten wellness programmes to choose from, including active fitness, detox, stress management, weight management, Ayurvedic rejuvenation and yoga, to name but a few.
Your retreat start with an Ayurvedic consultation. This determine your "dosha", which influences your choice of diet and treatments. Ayurvedic treatments will often include: lukewarm herbal oil poured on your third eye (Shirodhara), a traditional synchronized full body massage (Abhyanga) and a massage using herbal poultices (Choornaswedena).
Retreats usually last from three days to two weeks. The breathtakingly beautiful site allows you to feel one with nature, creating a timeless, harmonious space. You can find serenity here. Focus on yourself and your personal needs and objectives. You will leave feeling rejuvenated and refreshed to embrace your daily life again.
Conclusion
The importance of free time in a wellness retreat cannot be overstated. Free time is essentially "me" time when you're entirely connected to the inner you but not connected to the internet.
What's more, wellness retreats provide you with the opportunity to decompress, integrate what you've learnt from the retreat, contemplate, and listen to your inner voice.
While it seems great to plan a trip away, you may end up feeling worse than you did before you went. That's because it's tempting to overindulge when you are on holiday.
This might be due to job stress and worrying about what you've left behind, or from all-inclusive eats and drinks, or simply too much fun in the sun. On the other hand, wellness retreats are a wonderfully healthy option for unplugging from the rat race, nourishing your body, and resetting your natural rhythms.
Is getting into shape fashionable? For the most part, it should be a part of our daily routine, and we should not hunt for excuses to go on a wellness retreat. Undoubtedly, there has been a greater emphasis on maintaining our physical and mental health since the Covid-19 pandemic. But you should always make time to take care of yourself.