There are so many fantastic Slingo games out there now that it can be hard to work out where to start. Well, how about with the classics? In this article, we'll be running through our list of the most played classic Slingo games, so let's get started!
Slingo Rainbow Riches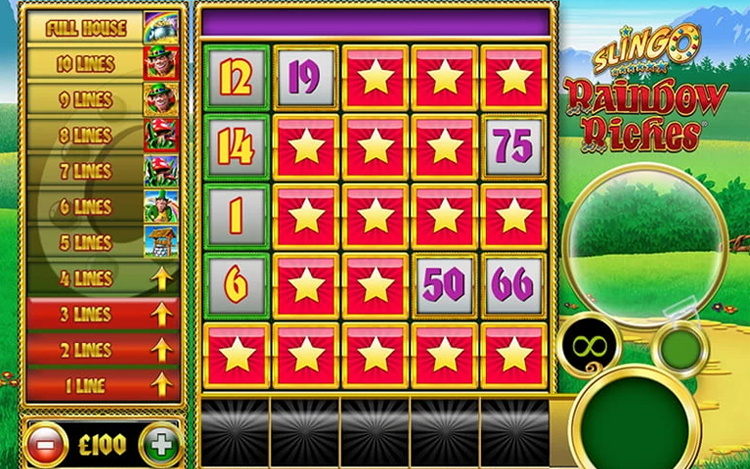 Slingo Originals and SG Digital have teamed up to bring you an incredible gaming mashup like no other. The vibrant universe of the smash-hit Rainbow Riches graces the iconic Slingo grid, along with all of the game's popular features. Spin the slot reel to mark numbers off your 55 grid as the emerald grasses of the Irish-themed game stretch out to the rainbow on the horizon. You'll get a Slingo and climb up the extra ladder to the left of your grid if you mark off 5 numbers in a row. The large number of features available, which are triggered when you reach the required number of slingos, will provide you with plenty of experiences. 
Will you find your way to the end of the Rainbow and collect the pot of gold? You'll have to play Slingo Rainbow Riches to find out!
Slingo Sweet Bonanza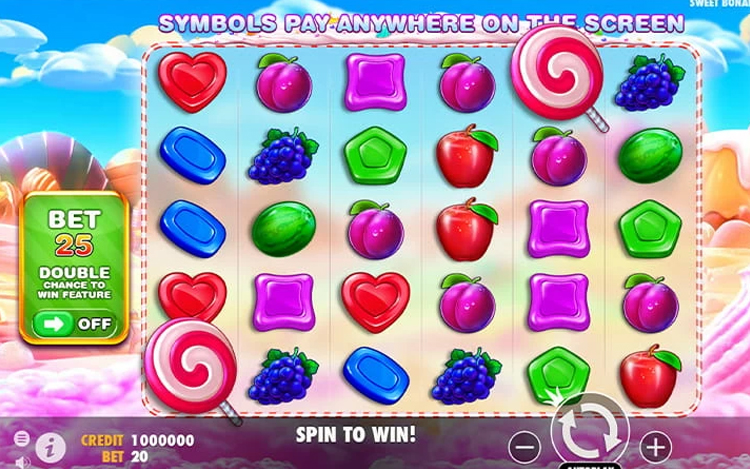 This delectable delicacy combines layers of the classic Sweet Bonanza slot with a tasty Slingo base to satisfy your sweet craving. The unbelieva-bomb bonus game, which can be activated from the base game reel or the Slingo pay ladder, delivers the greatest payouts. As you progress up the Slingo ladder, you'll get access to a greater number of bonus game picks, as well as better multiplier values and Wilds to help you clear the grid. Very delicious!
It's simple to understand: spin the Slingo reel to remove numbers from the 5x5 grid, aiming to eliminate 5 numbers in a row to win a Slingo. Land 8 Slingos and you'll be rewarded with a super sweet bonus round! It's safe to say that if you're a fan of savoury snacks, this probably isn't the slot for you!
Slingo Lucky Larrys Lobstermania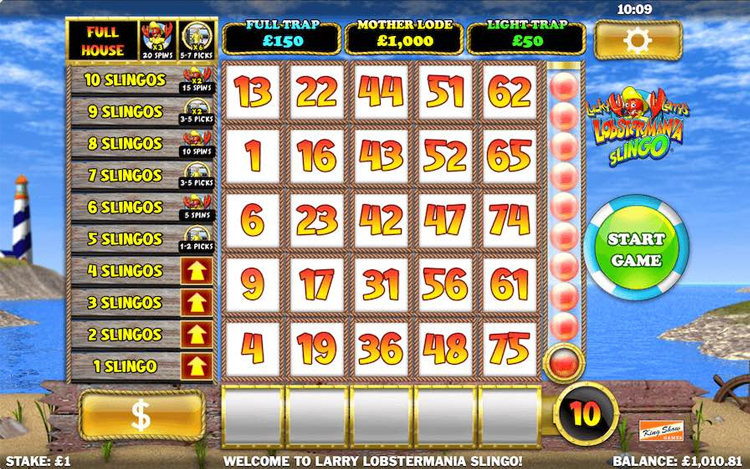 This is a partnership that has us Lobster Potty! Dive into the chilly seas of Slingo Lobstermania to play Lucky Larry's Lobstermania's sea-sational bonus games. The myriad features that could appear on your grid, like Lucky Larry bonuses that award more Free Spins and Prize Picks with each Slingo achieved, are everything but shellfish. Look for Fixed Jackpots while fishing for number matches, since each symbol landing on the Slingo reel can reveal a jackpot overlay. 
Are you ready to make a splash? You'll have 10 spins to match numbers on the slot reel with numbers on the grid in the main game, and if you mark off 5 numbers in a row, you'll win a Slingo. When you get 5 or more Slingos, you'll get the Lucky Larry bonus, which gives you either Free Spins or a Buoy Bonus (prize picks). As seen on the pay ladder next to the grid, the amount of Free Spins or picks grows as the number of Slingos increases. Welcome aboard and good luck getting the catch of the day!
Slingo Starburst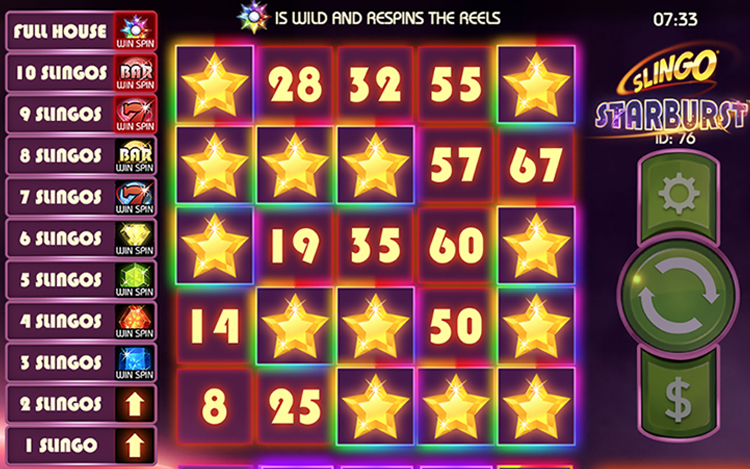 The popular NetEnt slot has merged with the Slingo grid, bringing with it glistening extra features and a dynamic gaming experience. Purple Gem symbols can provide an instant cash prize, while Wild Respins increase the action by giving you the possibility to score a streak of number matches. When you get three or more Slingos, you get a symbol-specific Win Spin, which guarantees a win of the appropriate symbol. This great mix is bound to soar to new heights. 
Spin the slot reel to remove numbers from the 5x5 grid in order to win a Slingo. You'll climb up the bonus ladder on the left every time you get a Slingo, bringing you closer to a stunning Win Spin Bonus! But it's not just Slingos that's brightening up the night sky – scoring three or more Purple Gem symbols on a single spin might net you a cash win right away. Best of all, in this title, if you catch a falling star, you'll likely end up with very full pockets!
Red Hot Slingo
It's starting to get hot in here since this game is a real scorcher! The traditional Slingo slot reel has been replaced by a hot 5x3 slot reel with numbers and typical fruity slot symbols. Slingos move you up the pay ladder, while slot symbols pay for three or more of a kind on a win line. Wilds and Super Wilds can be used to replace slot symbols as well as remove numbers from the Slingo grid. A cash payout is awarded when three or more flaming Scatters appear anywhere on the slot reels. Take advantage of factor 50 and liven up your life!
Slingo Reel King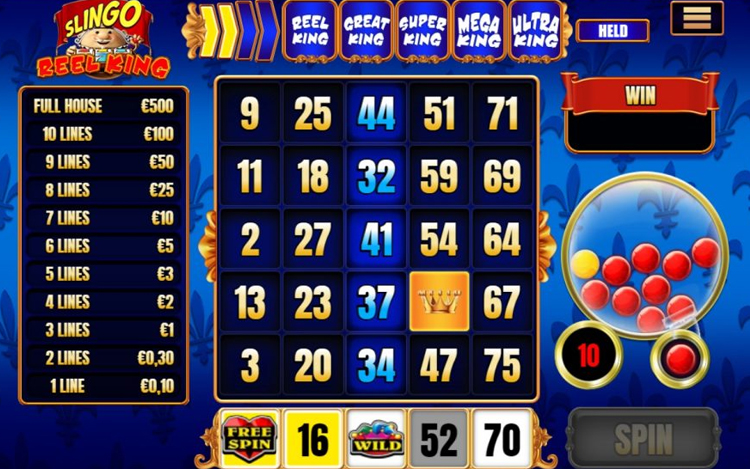 Fans of Slingo and the famed Reel King bonus will love this ding-credible game. The standard Slingo mechanic is in effect, with rewards awarded for completed slingos - but there's a really cool twist! Starting from left to right, each reel can make a 'ding' sound during any spin. The Reel King bonus is triggered when 5 dings appear. Depending on which level of the bonus is triggered, a number of Reel King symbols will appear on the grid. After then, each symbol spins to disclose a prize, and the process repeats until no more wins are made. Ding, ding!
Play These Slingo Classic Games at Slingo.com
So, now you've been on a whistle-stop tour of the most popular Slingo games out there, why don't you give some a try? Sign up and play today at Slingo.com to discover more.