When was the last time you and your partner treated yourselves to a romantic getaway? If you can't remember, that's a sign it's long overdue, and it's time to search for luxury accommodation.
Without noticing it, our lives can become habitual and uninspired. When this happens, we become stressed easily, and the burdens of life start to weigh on us. Remember when life was fun and relaxing? What we need is a place to rejuvenate and remind us of what it's all about.
A luxury getaway could be just what you're looking for, so you need to make time and space for one in your busy schedule. The luxury boutique hotels and mansions in the list below are located throughout the British Isles, making them the perfect destinations for a romantic escape!
For more inspiration on luxury places to visit, take a moment to read through our other lifestyle articles.
Small Luxury Hotels For A Romantic Getaway - Top 20
Romantic getaways are essential to keep the flame alive no matter what your stage of life. These overnight stays and long weekends are a chance for you to re-connect with the person you love and enjoy some of life's wonders and pleasures. So, where is the best place to begin?
If you have some money set aside, there's no better way to spend it than on a luxury getaway. Forget about the everyday chores for a while and live a life of luxury in a country house, beachside resort, or luxury inner-city accommodation.
Located in the heart of the Cotswolds in Gloucestershire, Barnsley House is an idyllic manor house with luxury bedrooms and spa treatments.
This luxury boutique hotel is unforgettable thanks to the standard of the resort and its access to the spectacular natural beauty surrounding the hotel. What's more, the hotel is adults-only, so peace and quiet is practically guaranteed!
Combine a luxury boutique hotel experience with visits to the New Forest National Park at Lime Wood Hotel.
This hotel includes luxury rooms, restaurants, and spa treatment facilities, and it's perfect for both adults and families. Conveniently located close to London, if you want the ultimate getaway or a short stay to rejuvenate and reflect, visit Lime Wood Hotel.
Small luxury hotels that are shaped by nature are hard to find, but not if you search for Thyme, a luxury hotel located west of Oxford.
Set in the heart of the English countryside, Thyme Hotel has been designed with nature in mind. You'll enjoy a quality luxury experience in the stunning rooms and suites, but you can also go for a ramble in the countryside and take in the panoramic views.
Bingham Riverhouse is a small luxury hotel in the Bingham area. The hotel is perfect for relaxation as well as for luxury functions such as weddings, anniversaries, reunions, and other special gatherings.
Whether you want to spend an evening or a weekend in the luxury resort, you'll leave feeling re-energised thanks to the spa treatment and wellness workshops in the hotel suites.
Cliveden Stately House in Berkshire is one of the few small luxury hotels with an illustrious past. This stately house was built in 1666 by the first Duke of Buckinghamshire - it was a gift for his mistress!
Set in 376 acres of National Trust parkland, you will immediately understand why the word "luxury" applies. Enjoy spas, walks, wellness activities, afternoon tea, and lots more.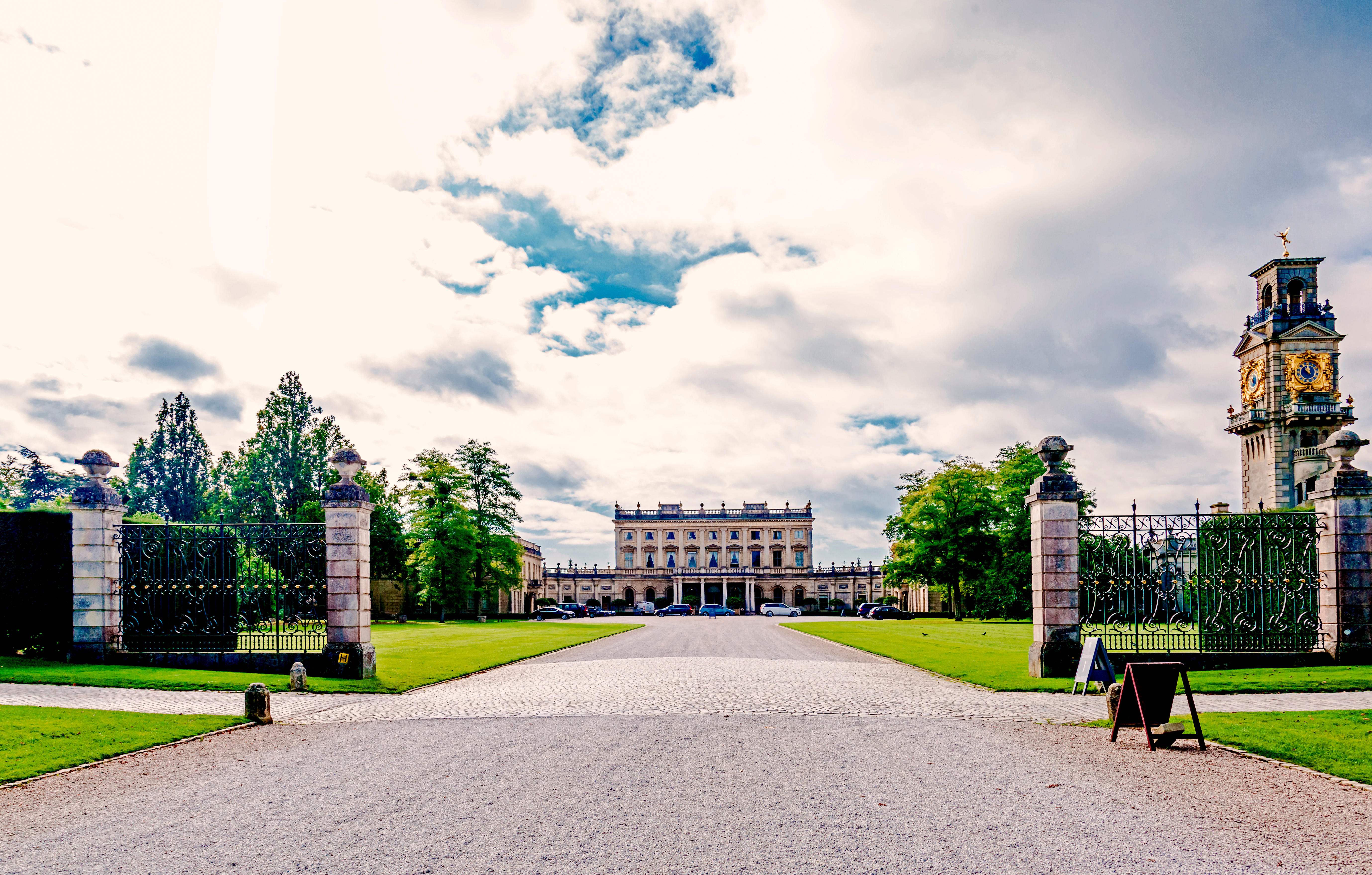 Bath has been a centre of luxury getaways for well over 2000 years. It was, after all, the site of the first spas in Britain when the Romans arrived with their new technology.
Since then, the town has continued to provide luxury spa facilities to Queens and commoners alike, thanks to the natural springs in the area. Gainsborough House is a luxury hotel that lets you enjoy the rich cultural history of Bath amidst stunning surroundings.
Small luxury hotels like Linthwaite House don't come along all that often. Designed in the Tudor style, this iconic hotel is located on the banks of the iconic Lake Windermere.
The hotel offers a spectacular view of the lake and is surrounded by rocky landscape and grassy fells - no wonder it was eulogised by the local poet Wordsworth. There's no better place to relax and rejuvenate than at one of the Lake District's luxury hotels.
Located on England's south coast in the Dorset area, The Pig on the Beach is a luxury hotel with a difference. And right away, you'll appreciate the building's size and quirky style!
This style is reflected in the rooms as well as the experience of the Pig on the Beach world. Make sure you visit the restaurant where you can enjoy luxury food grown on the grounds and caught in the local waters.
At the Chapel is a gorgeous boutique hotel in Somerset that is well worth a visit. As a converted chapel, this hotel has smaller room sizes, but don't let that put you off.
The At the Chapel experience starts with a friendly welcome at the restaurant and an excursion to the lovingly restored luxury rooms. However, this isn't simply a restaurant with rooms; it's a wine store, bakery, and clubroom too.
Cornwall offers a little bit of everything, but one thing it has in abundance is spectacular coastlines and rugged clifftops. The Scarlet Hotel is one of many small luxury hotels in Cornwall, but this one stands out thanks to its proximity to the beach and the luxury rooms and suites.
You don't even have to brave the Cornish waters; just relax in the hot tub and view them from a distance.
The Lugger is an example of a more traditional hotel in Cornwall - the difference is that this one has been upgraded to luxury class. The 5-star rated inn has luxury rooms that are hard to beat.
Discover the beauties of the Cornish coastline whilst enjoying the ultimate luxury at The Lugger.
First built in 1735 for the Dowager Countess Poulett, the Alexandra Hotel joined the ranks of England's small luxury hotels in 1901. Since then, it has allowed patrons to enjoy the tranquillity and peace of the timeless English countryside.
Nowadays, you can use this space as a luxury romantic getaway that includes energetic days out or pampering sessions in the hotel's rooms.
Are you a fan of cottage core interiors? If you are, then Hotel Endsleigh could be the perfect hotel for your romantic weekend getaway.
Hotel Endsleigh is a world of luxury that combines the old with the new. Located in the countryside, miles from the city, this hotel is inspired by the surrounding landscape. There are many charming things to do at this accommodation, so make sure you make the most of your stay.
If you prefer your luxury hotel stay to be modern instead of traditional, check out Gilpin Hotel and Lake House. Another hotel to found on the shores of Lake Windermere, it undoubtedly boasts a romantic location.
Enjoy the best of a modern luxury hotel with comfortable rooms, vegan menus, and a world of wellness treatments.
Heckfield Place is a luxury manor house repurposed into one of the area's most sought after small luxury hotels. It's not hard to see why!
Heckfield Place offers a tranquil oasis from the hustle and bustle of city life where you can have an evening or weekend with your partner in a luxury room. Dine in the many bars and restaurants or enjoy pampering treatments in the suites.
L'oscar was formerly a baroque-style church in the heart of Holburn - a literary hub in the local area. Nowadays, this building has been renovated and repurposed with one thing in mind - luxury.
No imagination has been spared when creating this luxury world, with attention to detail woven into every piece of the rooms' interiors. Enjoy luxury suites and boutique dining areas.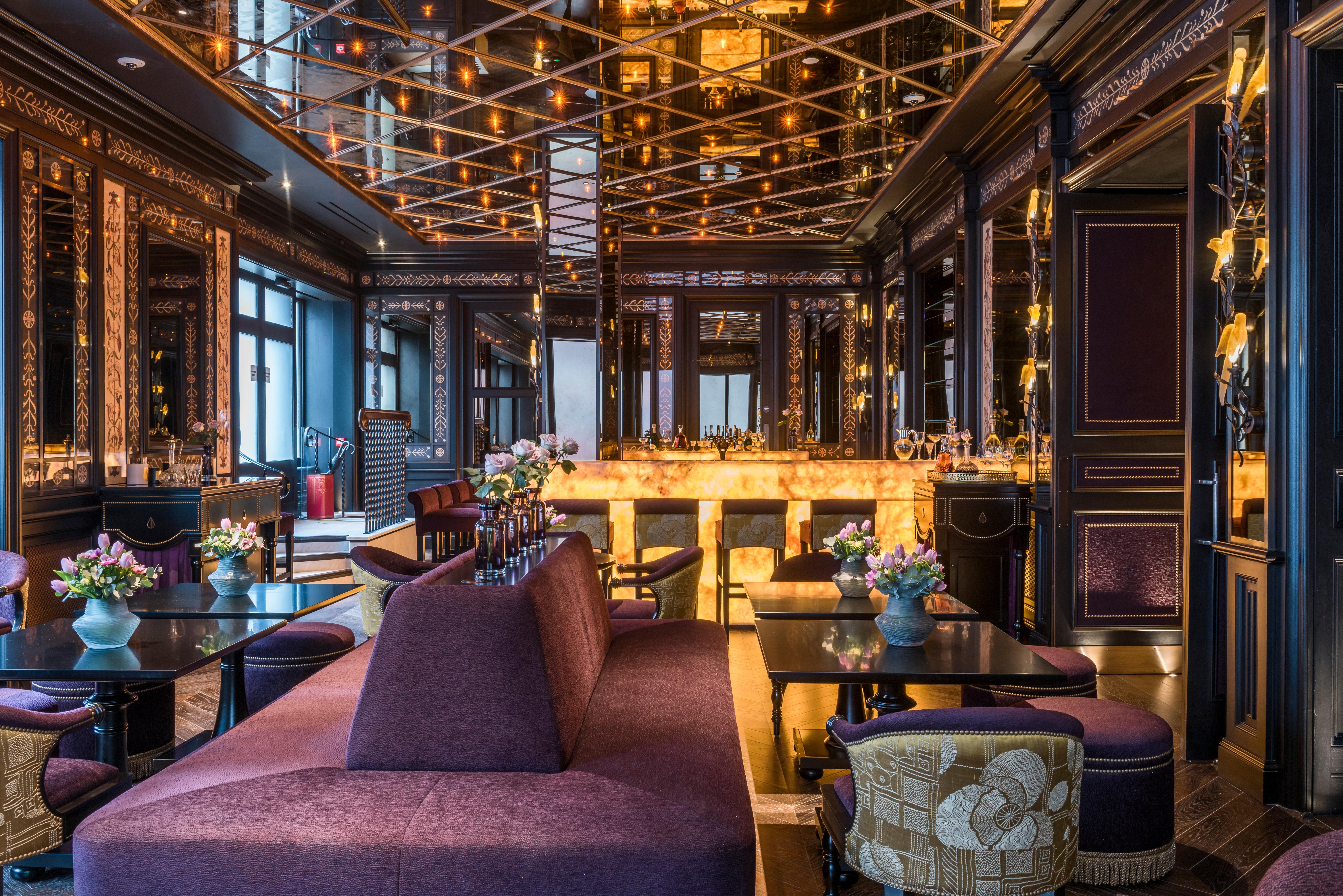 For a luxury experience in the heart of the country's capital, head to Artist Residence, located between Chelsea, Tate Britain, and Westminster.
If you're a couple that values iconic destinations like London, you will love this artsy accommodation. The room you get is homely and unique, with all mod-cons included. It's the best possible hub for London excursions, and with its lovely interior, it's perfect for a getaway.
Love horse riding, exquisite dining, and luxury spa experiences? If so, you won't want to miss Lucknam Park in Wiltshire.
Lucknam Park was ahead of the game when it came to social distancing - about 300 years ahead to be exact. This country mansion offers plenty of personal space to decompress and unwind. For a world of rest and relaxation amidst luxury settings, discover Lucknam Park.
The Newt in Somerset is a luxury hotel that fits perfectly into the local area. The hotel is designed in a Georgian style and takes inspiration from the local town and wilderness.
This hotel is a place of wonderment where you will never feel bored or uninspired. Enjoy high-quality accommodation and plenty of workshops, treatments and excursions on the site.
Prestonfield House is located in the heart of Edinburgh, Scotland's iconic capital city. The building was established in 1687 and repurposed as a hotel 60 years later - it has been a luxury hotel ever since.
You can expect to find beautiful antique furniture and ornate cornices in each room. Make sure you visit the public room for a drink or two to toast a special occasion.
Prestonfield House is one of the best luxury hotels in Scotland, offering an experience you won't forget.
FAQs
How far is Prestonfield House from the centre of Edinburgh?
Prestonfield House is one of the most recognisable luxury hotels in Edinburgh. Situated within a historic building and twenty acres of surrounding gardens, this is your chance to live like royalty for a few days.
And you can forget about cabs, trams, trains, and buses. This luxury hotel is only five minutes from Edinburgh city centre; simply walk to view the many attractions of this historic city.
Does Lucknam Park Hotel have a hot tub for its guests?
Yes! You'll be able to live the luxury life you deserve at Lucknam Park, which offers hot tubs for guests. Whether you want to enjoy a hot tub or roam the grounds, Lucknam Park is a delightful destination.
Which popular attractions are close to The Scarlet Hotel?
For a luxurious place for a short romantic getaway, the Scarlet Hotel in Cornwall is a great pick. This boutique hotel has some notable local attractions such as the St Mawgan nature walk, The Scarlet Spa, and The Surf Club.
Not only is this luxury resort a joy to stay at with fantastic local attractions, but you can enjoy the sunny Cornwall weather and coastline too.
Is Barnsley House for adults only?
Barnsley House is a luxury experience for adults that you are unlikely to forget. If you're searching for a small luxury hotel for romantic moments, Barnsley House offers plenty of opportunities in the manor house and surrounding Gloucestershire countryside.
With a fantastic spa, one of the best things about this hotel is that it is available for adults only.
Final Thoughts
Now that you've seen the small luxury hotels the British Isles has to offer, it's time to choose your perfect resort for a romantic getaway with your partner. Choose wisely because you want to get the most out of your luxury experience!
Although there is no wrong choice on this list, some of the accommodations might be more suitable than others. Some couples love relaxing in a hot tub at a beachside location, while others prefer high tea in a boutique hotel. So do your research to make sure you pick the right destination for you.
And if you'd love to head off to one of the best luxury hotels in the UK with your partner on a romantic getaway, but you don't know how you could ever afford it, there is a way. Casino games, slot games and bingo games online offer you the chance to win big, so you could treat yourself to a stay in one of the best small luxury hotels sooner than you think!
Discover more luxury hotels throughout the UK
No matter where in the UK you are looking to go on holiday, we can give you plenty of ideas for luxury hotels you could stay in! Check out our other guides below: