In the world of luxury fashion, few names command the respect and admiration that Hermès does. With a legacy dating back to 1837, Hermès has established itself as an emblem of opulence, craftsmanship, and timeless elegance.
In this guide, we'll explore two of the most iconic creations that have contributed to Hermès' prestigious reputation: the Birkin Bag and the Kelly Bag. From shape and sizes to materials and cultural significance, we want to show you the main differences and similarities between these two iconic bags.
---
*Terms and conditions apply.*
---
A brief history of Hermes
Hermès' legacy began in 1837 when Thierry Hermès founded a harness workshop in Paris. Originally dedicated to crafting equestrian gear for the elite, the brand's commitment to craftsmanship garnered acclaim.
As transportation modes evolved and the demand for horse-drawn carriages diminished, Hermès adapted its expertise to cater to the changing needs of its clientele. The brand gradually expanded into creating luxury accessories, including leather goods like handbags and belts, fine clothing and other luxury items.
Over the years, Hermès has expanded its product range to include watches, jewellery, home goods, and more. The brand's presence has extended beyond France to a global scale, with boutiques in major cities worldwide, establishing itself as one of the most iconic luxury bag brands to date.
Birkin vs Kelly: Which Hermes bag should you choose?
The choice between the Hermès Birkin and the Kelly bags often comes down to personal preferences, lifestyle, and style preferences. Here's a comparison of the two bags and some key factors to help you decide which one is right for you:
Design & style
Birkin Bag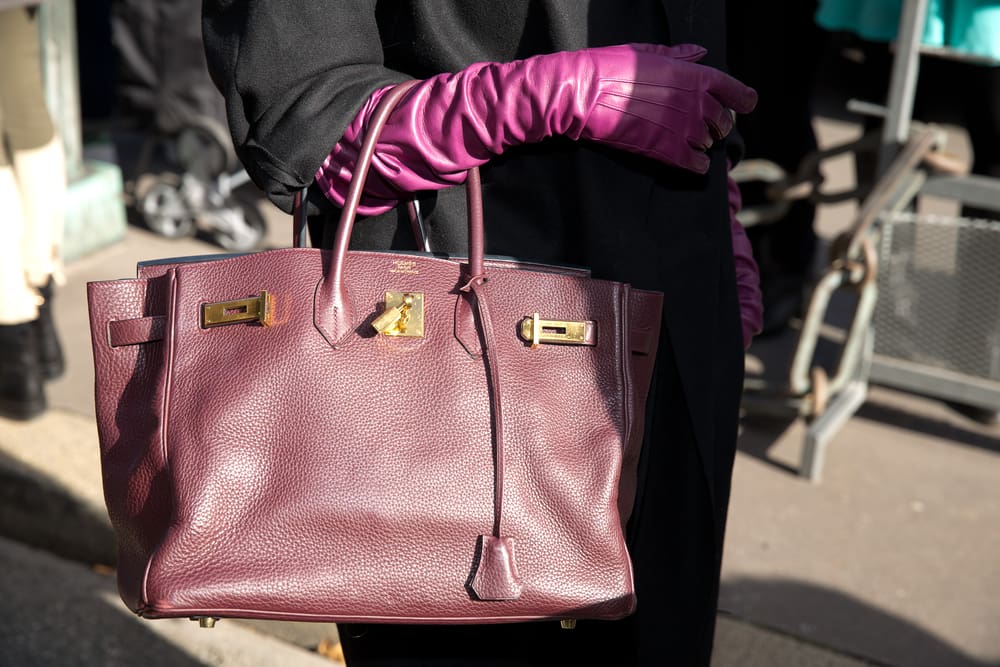 The design of the Birkin bag, with its two sturdy top handles, was intended to cater to those who preferred carrying their bag by hand or on the crook of the arm. Its clean lines, structured silhouette, and distinctive hardware create an iconic look that appeals to a wide range of fashion enthusiasts. 
The bag's design allows it to transition between casual and formal settings effortlessly, making it a versatile accessory. The minimalist yet luxurious aesthetic enables the bag to complement almost any look. 
While the Kelly bag offers a detachable strap for those who prioritise hands-free convenience, the Birkin's design continues to be celebrated for its classic and distinctive carrying style, which has become an integral part of its charm.
Slingo's score: 8.5/10
Kelly Bag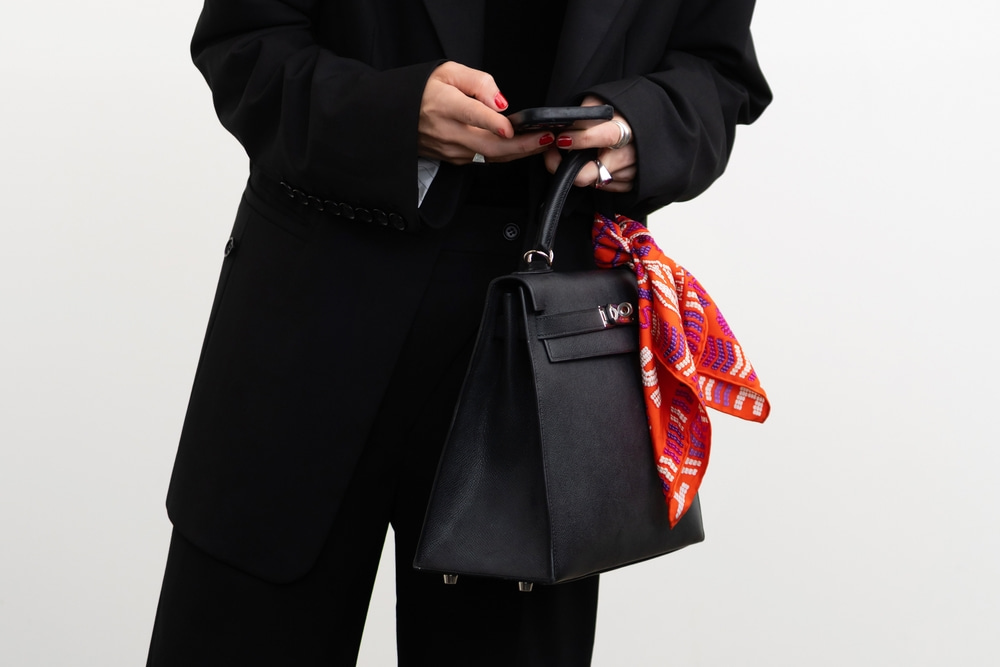 Formerly known as the sac à dépêches, Hermès Kelly bags were designed to look polished and structured. Its refined lines and signature "Kelly lock" closure evoke an air of sophistication and classic elegance.
The flap design of the Kelly bag offers a structured look that complements tailored and polished outfits. Additionally, the top handle design is easy to carry by hand or on the arm, providing a graceful and poised appearance.
The bag's design aligns well with more formal occasions and outfits, making it a go-to choice for those seeking a timeless and tailored look. While it may not be as versatile as the Birkin in its styling options, the Kelly bag's enduring design and refined style still earn it a strong style rating.
Slingo's score: 8/10
Quality & craftsmanship
Birkin Bag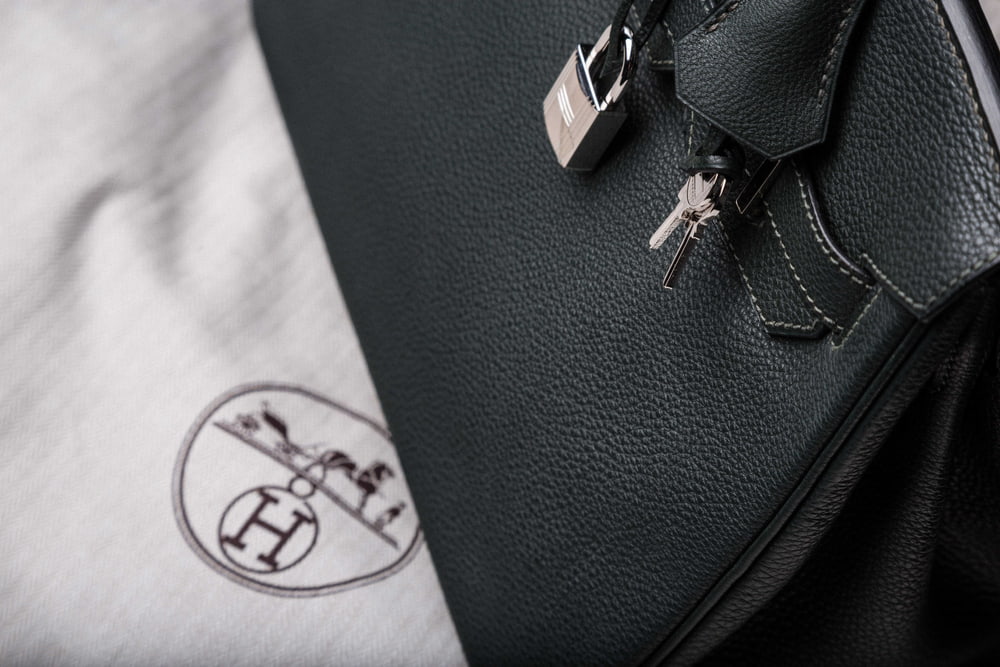 The Birkin bag is renowned for its exceptional quality and craftsmanship. Each bag is meticulously handcrafted by skilled artisans using the finest materials available. The attention to detail in the selection of leather, stitching, and finishing touches is evident, contributing to the bag's durability and luxurious feel. 
Some commonly used leathers for the Birkin include Togo, Clemence, Epsom, and Swift, each offering a unique texture and appearance.
Slingo's score: 9/10 
Kelly Bag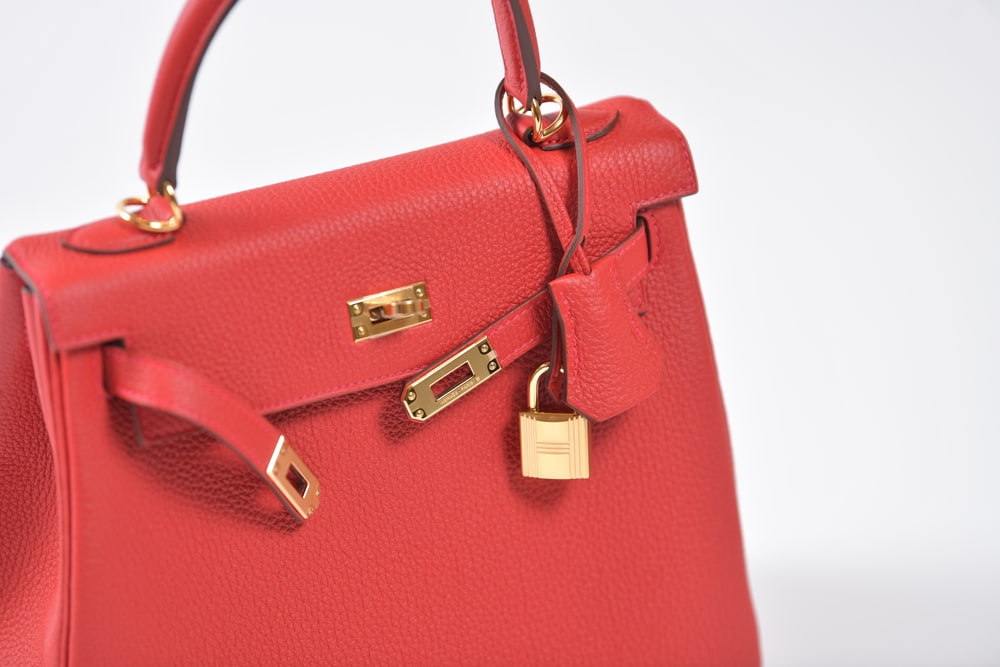 Like the Birkin bag, the Kelly boasts remarkable quality and craftsmanship. The bag is carefully crafted with meticulous attention to detail, utilising the finest materials and artisanal techniques. The structured design, flap closure, and iconic "Kelly lock" contribute to the bag's overall durability and classic appeal. 
Each Kelly bag encapsulates the brand's legacy of excellence and continues to capture the hearts of connoisseurs who appreciate the seamless blend of form, function, and timeless elegance.
Slingo's score: 9/10
Functionality
Birkin Bag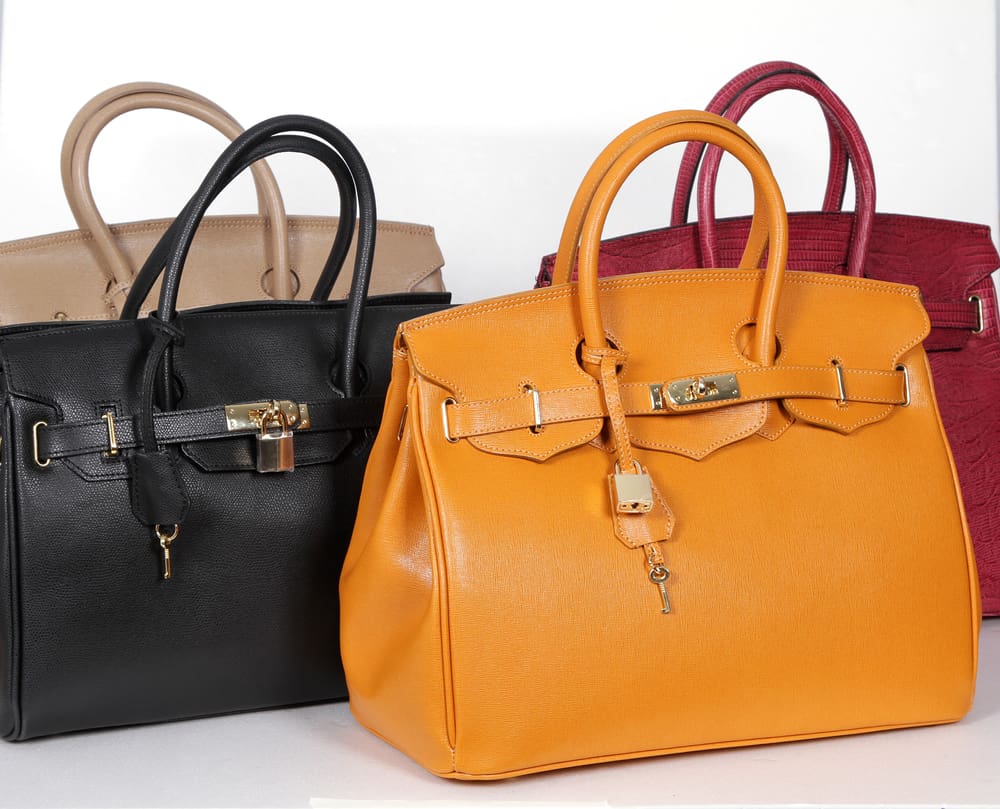 The Birkin bag's functionality is enhanced by a well-thought-out design. Its spacious interior and range of sizes, including 35 cm and 40 cm options, make it versatile for various needs. 
The Birkin bag was initially designed with a larger size in mind. The story behind the bag's creation involves actress and singer Jane Birkin, who had a chance encounter with the then-CEO of Hermès. Jean Louis Dumas sat next to Jane on a flight and heard her frustrations about not finding at least one bag that suited her needs as a mother and traveller.
In response to her feedback, Hermès created a spacious and practical everyday bag to accommodate her needs.
The Birkin's open-top or front flap design allows for easy access to belongings, and the sturdy top handles facilitate comfortable hand or arm carrying. However, it's worth noting that the absence of a shoulder strap might slightly limit hands-free options, which could impact some individuals' overall comfort.
Slingo's score: 8/10
Kelly Bag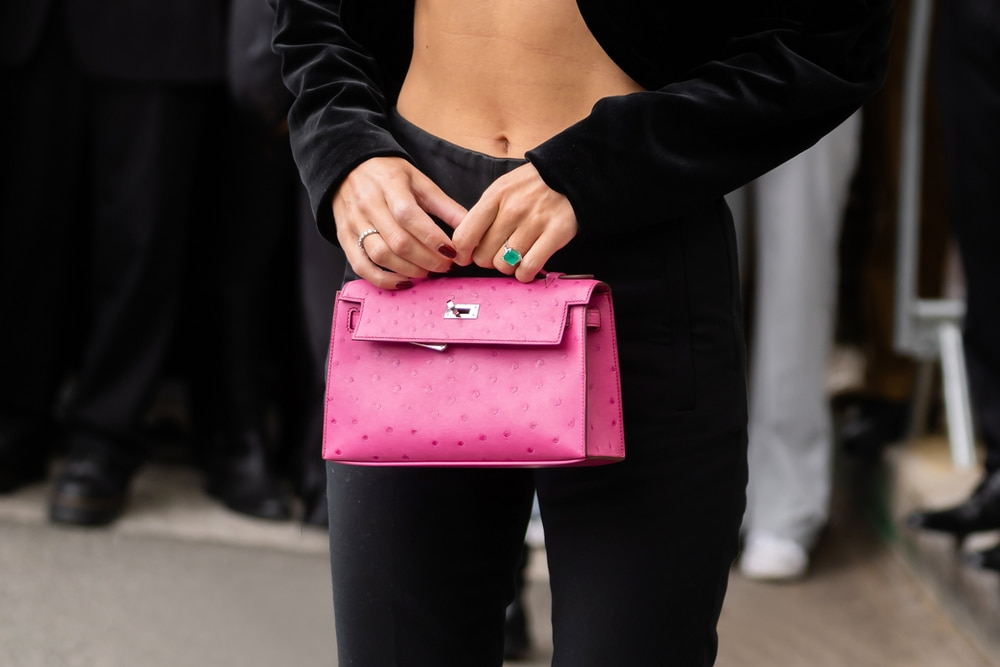 While Birkin offers large bags, mini Kelly bags may be the perfect counterpart.
Common Kelly sizes include 25 cm, 28 cm, 32 cm, and 35 cm. While the Hermès Kelly's size variations might not have the same specific story as the Birkin, the Kelly's development reflects Hermès' commitment to meeting the evolving needs of its clientele and maintaining the bag's timeless allure.
The bag's compact size and iconic trapezoidal shape contribute to its polished appearance, making it an emblem of timeless grace. With an optional shoulder strap, the Kelly bag can be considered more comfortable to carry than the Birkin, especially for wearers who often find themselves on the go or doing multiple tasks at once.
The shoulder strap provides an alternative carrying style that distributes the bag's weight across the body, freeing up the hands and reducing strain on the arms. This feature enhances the overall comfort of the bag, making it a practical choice for various situations, like running errands or travelling.
Slingo's score: 8.5/10
Value
Birkin Bag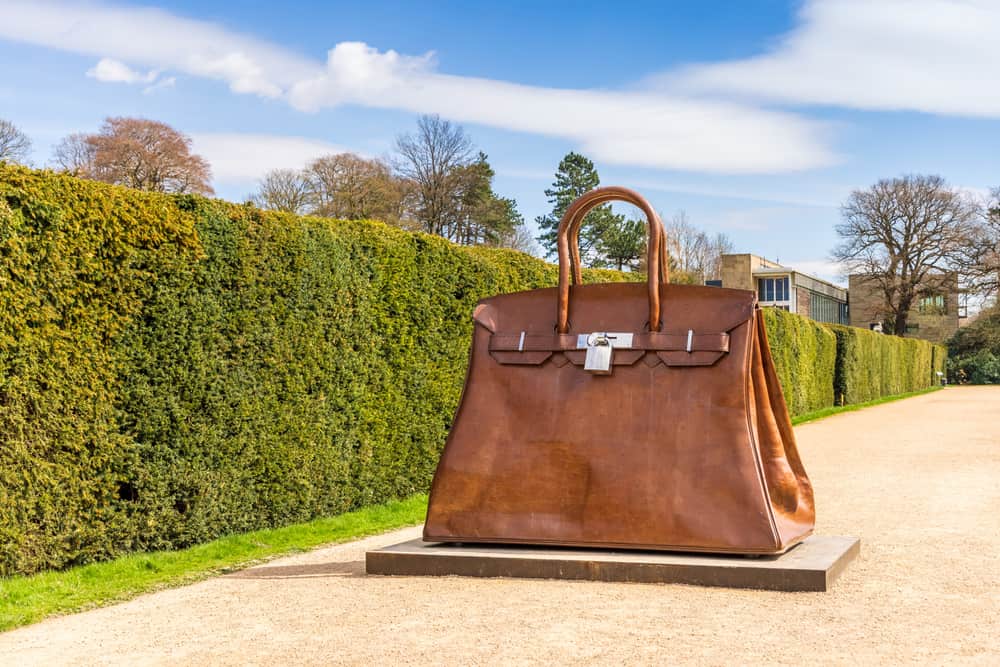 The Birkin bag can fetch prices starting at around $8,500 up to an astounding $2 million. 
The Birkin bag is often considered one of the world's most iconic and sought-after luxury bags. Its exclusivity, craftsmanship, and association with status and wealth contribute to its high level of luxury, and long waiting lists, limited production, and use of luxurious materials further elevate its allure. The Birkin's presence in pop culture and among celebrities further solidifies its reputation as a symbol of opulence.
Slingo's score: 9/10
Kelly Bag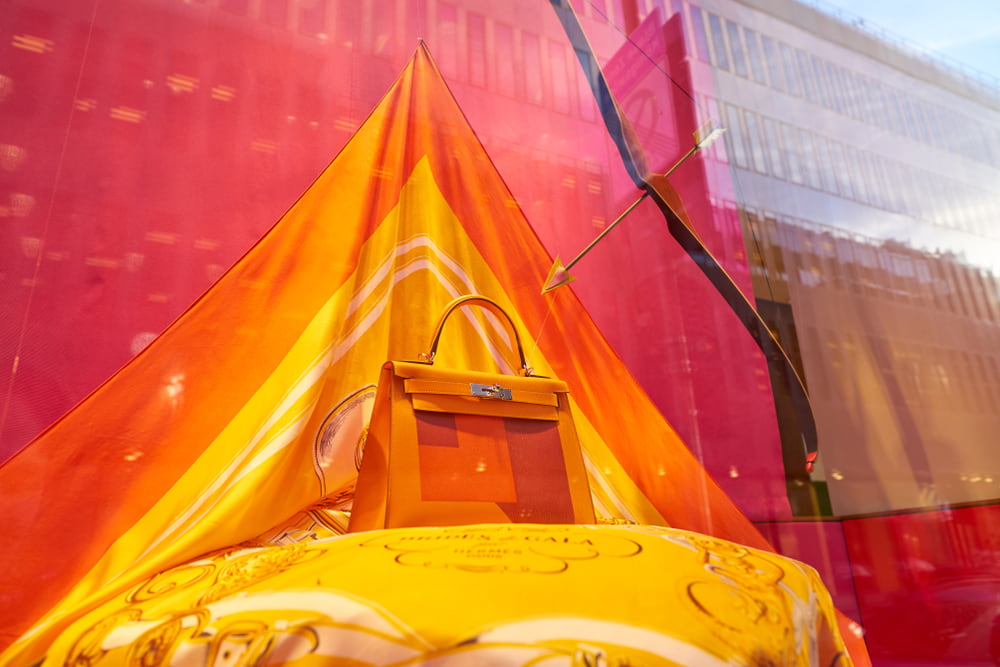 Similarly, the Kelly bag falls within a range that typically starts at approximately $8,000 and can reach up to $12,500. Its refined design, structured silhouette, and historical significance add to its allure.
With its classic design and increasing value, the Hermes Kelly bag is a must-have for handbag collectors seeking a long-term investment.
Slingo's score: 8/10 
Cultural significance
Birkin Bag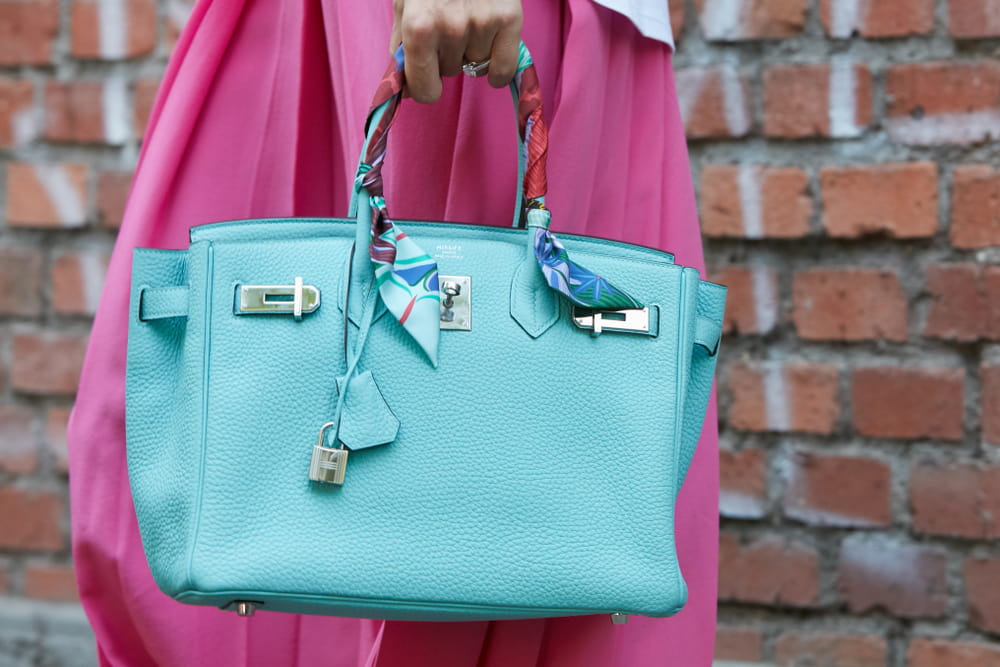 Named after actress Jane Birkin, this luxury handbag has become an icon in the fashion world. With price tags often reaching several thousand dollars and even higher for unique editions, owning a Birkin bag signifies a certain social standing. 
One main factor contributing to the Birkin's popularity is its exclusivity and limited quantities. Hermès deliberately limits the production of these bags, making them incredibly rare and difficult to acquire. The waiting lists for Hermès Birkin bags can be notoriously long, sometimes spanning several years, adding to the mystique and desire surrounding these accessories.
This association with luxury and prestige is further amplified by its prominent appearances in film and television. Being flaunted by influential figures like Beyoncé, Kim Kardashian, and Victoria Beckham has heightened its allure and solidified its role as a cultural icon, firmly ingrained within popular culture.
However, amidst its cultural acclaim, the Birkin bag has attracted criticism. Concerns about environmental impact and ethical considerations related to animal rights have emerged due to the use of exotic animal skins in their production.
Slingo's score: 9/10
Kelly Bag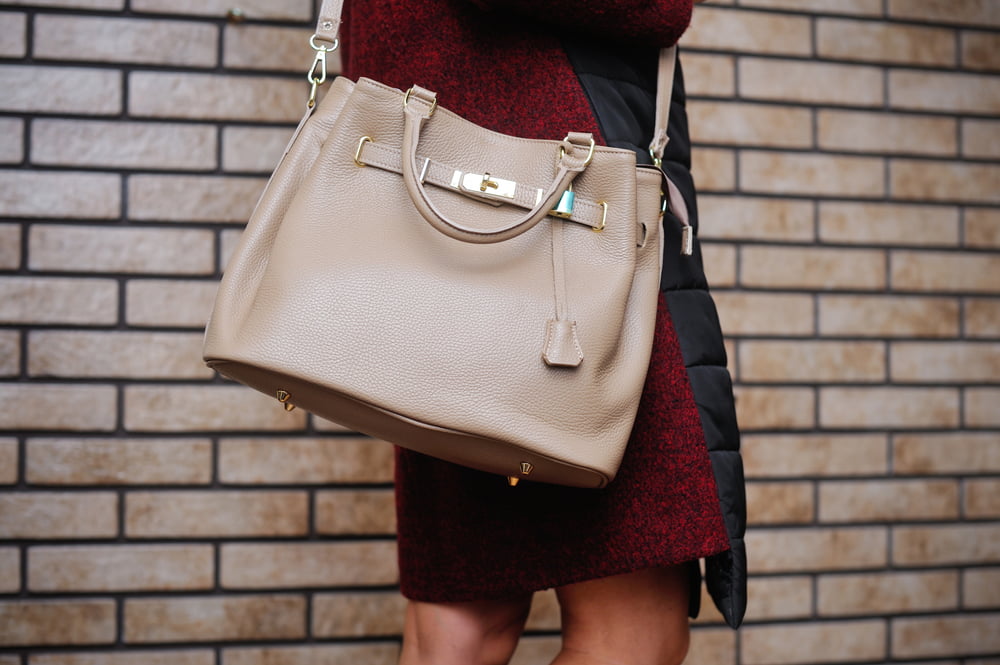 The Kelly bag is also incredibly popular and holds its own distinct charm in the world of luxury fashion. 
The Kelly bag's cultural significance is deeply intertwined with its historical legacy. Initially designed in the 1930s, it gained a new level of prominence when linked with music icon Grace Kelly. Her choice to use the bag to shield her pregnant belly from the public eye created a narrative of sophistication and charm. 
The Kelly bag could be a reliable and sturdy fashion item, symbolising a blend of classic Hollywood glamour and royal elegance. Its structured silhouette and enduring design contribute to its cultural resonance and its role as a symbol of refined style.
Slingo's score: 8/10
Birkin vs Kelly: Which one should you choose?
The choice between a Kelly and Birkin bag ultimately depends on your style preferences and the occasions you wish to use the bag. But which bag came out on top in this side-by-side comparison? Here's our verdict:
Birkin's overall score: 43.5 out of 50
Kelly's overall score: 41.5 out of 50
It's incredibly close between these two iconic bags, but our winner is the Birkin! While the Kelly bag certainly shines with its historical significance and timeless elegance, the Birkin bag stands a cut above the rest thanks to its exclusivity and relaxed yet sophisticated silhouette. 
Whichever you choose, both bags embody the craftsmanship, luxury, and enduring appeal of the Hermès brand.
Indulge in luxury fashion with help from Slingo
If you want to own either luxury bag, why not spin at the best online slots in the UK to start building your nest egg? Or have a go at our online bingo games to see if you could win a small fortune.

For more fashion inspiration, check out our lifestyle blog to see what you could be purchasing next:
FAQs about Birkin vs Kelly bags
What is the main difference between the Birkin and Kelly bags?
The main difference between Hermès' Birkin and Kelly bags lies in their design and structure. The Birkin bag features a more relaxed and unstructured silhouette with a slouchy appearance, while the Kelly bag is known for its structured and rigid shape with clean lines.
The Birkin typically has a double handle, while the Kelly bag usually has a single handle and a shoulder strap. These design elements give each bag a distinct aesthetic and feel, catering to different styles and preferences.
Are these bags suitable for everyday wear?
Yes, both the Birkin and Kelly bags are ideal for everyday wear. The Birkin's versatility complements casual to semi-formal looks, while Kelly's structured design adds elegance to daily outfits. Their adaptability makes them excellent choices for various occasions and styles.
---
DISCOVER SLINGO
YOUR OFFICIAL SITE FOR SLINGO GAMES
Slingo is a vibrant online casino with a fantastic selection of Slingo games, online slots, live tables and more.
Join The Fun on Slingo.Com!