Former Strictly Come Dancing contestant Max George gives his inside track ahead of the new season exclusively for Slingo
One of Britain's most popular live television shows Strictly Comes Dancing, is back on our screens, with series 19 expected to bring "Saturday Night Fever" into your livingroom. In celebration of the new series, Slingo paired up with "Strictly-18" contestant and member of the award-winning band The Wanted, Max George, who gives his inside track and opinions ahead of the new series.
What are your predictions for who will top the leader board after the first live show?
I think Adam Peaty and Katya have got a great chance, because I think he'll be really good, really strong and Katya is just amazing.  so I think they're going to be the frontrunners for me, from the off.  I think they're the ones to watch. 
On the flipside of that - who do you think will find themselves in the bottom two?
That's a harsh one, isn't it?  Because the weird thing is, when I did it, based on what I saw, we all thought that Bill Bailey was just there for a good time.  And he was so much better - certainly than me.  So that's a difficult one.  Harry Judd laughed at me last night, he came in the dressing room and we laughed at how short my stint was. Maybe Tom Fletcher will be bottom two, because he'll make me look a bit better.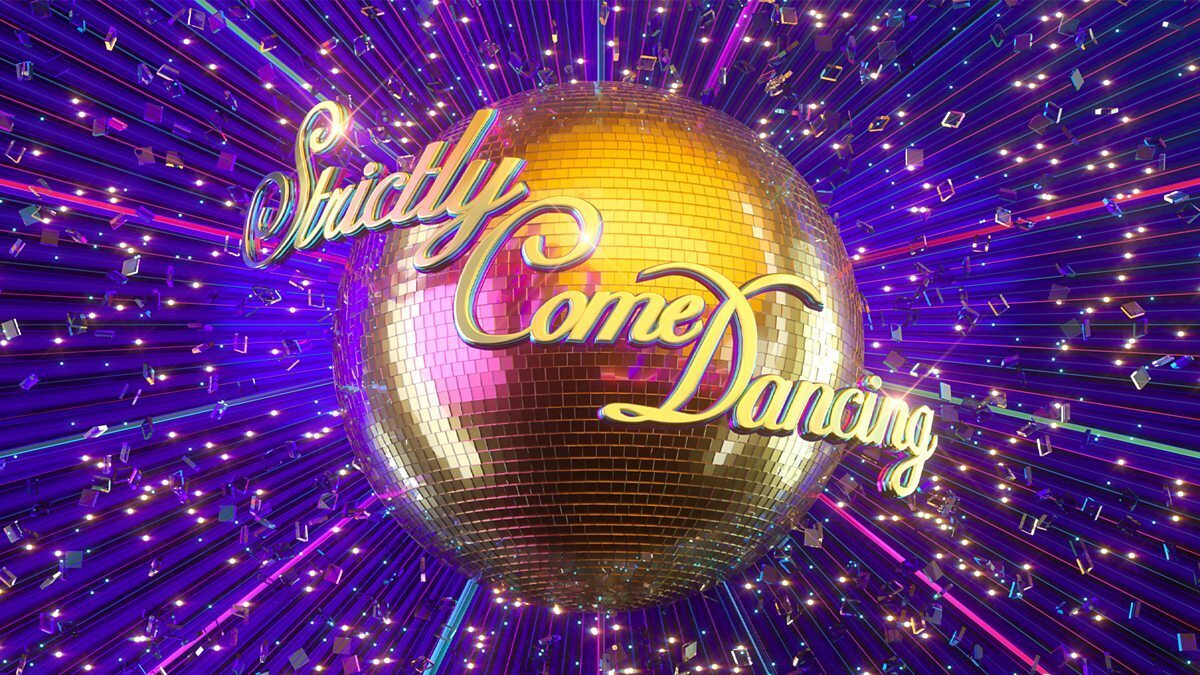 Who do you think will be like the Bill Bailey of 2021?  Who do you think is going to be that new star?
I've got a feeling Dan Walker is going to be really elegant. I think he looks the part already.  He looks great.  I just saw some images of him and he's partnered with Nadiy and I feel like they're a perfect fit.
I can imagine him just like gliding through all the ballroom and the waltzes.  He'll look really amazing - I've got a feeling he won't look forward to it if it's something like the samba, but I've seen him doing the ballroom stuff and just being amazing. I think Dan will do great.
This year, John Whaite is partnered with Johannes and they're the show's first ever male partnership.  Are you excited to see what that energy will bring to the show and what they can do with that dynamic?
Absolutely. I thought, last year, that the Nicola and Katya pairing made the show so much better. To me, if I was the producer, I'd be like, "Oh my God, why haven't we done this before?"  And in general, why they haven't really done it before, because it literally brightened up the show and I think it broke down barriers last year.  To have a male and male that's going to be so interesting to see the way Johannes navigates those positions and what the new male 'role' looks like within that. 
I think it's going to be incredible to watch and, do you know what?  I would have loved to have been with Johannes – genuinely.  I would have loved to have partnered with him.  I think he would have been so cool to dance with. He's the nicest man on earth and a joy to be around – honestly..
So you were partnered with Dianne Buswell last year and this year she's partnered with the comic, Robert Webb.  What do you think they'll be like together, knowing how Dianne likes to work?
I think Dianne thought that she had a really chance last year when it got revealed that she was with me.  Then she saw me dance and it was a genuine shock to her!  So I felt for her in that sense! You'd think Robert is probably not going to be the best dancer, but he might surprise her, because I did, just negatively! So maybe she might get a flip side, you know, and actually Rob is somebody that she doesn't expect to be good and he turns out to be great.  Dianne's a great teacher and I'm sure, if anything, she'll have a laugh with this guy, because he seems like a very funny man.
That's the main thing about Strictly, isn't it?  It's just like pulling together, learning something new and having a laugh along the way?
Yeah, absolutely, and trying not to – I say this because I over-thought the whole thing too much, but try not to overthink it, because that kind of ruins the experience.  Just enjoy it, it's just people just want to see a good show at home and make people laugh and smile. Try and remember that.
A big part of the Strictly journey and that commitment to the show is the intense training regimens.  Adam Peaty is an Olympic swimmer and no stranger to really hard, intense training.  Do you think that will give him an advantage over other contestants on the show?
I think it won't do him any harm, like I had aches in places that I didn't know existed.  After the first rehearsal, that was hard.  I remember Jamie Laing was just on all fours like for the first day!  I think that will definitely help him, and the fitter you are, the less injuries you tend to get.  I tore a ligament in my wrist in the first week, so I couldn't use my strongest arm or my right hand through the whole thing.I was a little annoyed when Craig said my hands were like spatulas.  And I didn't say it, but he didn't know that my arm was in a cast!
Every year there's talk about like the 'Strictly curse' – what do you make of that conversation?
What does the word 'curse' mean in this context? I genuinely think that if that means it's the curse where one of the contestants gets with one of the partners, then I think it depends if they're with somebody when they get with their partner.  I'd call that making bad decision making and that purely comes down to the individual.  I don't think a dancing show plays any part of that.
Rose Ayling is the first deaf contestant taking part. Do you think it's important that she's part of that cast?
It's just great to see such diversity on the show, for one, and two, I think it's an amazing thing to do because it shows that even with obstacles as big as that that you can still overcome them and still do something as marvellous as Strictly. She's going to be a heroine, how she can do that and not actually hear the music. That's incredible. Her and Giovanni will be the perfect pairing.
Anton has been a legend of the Strictly ballroom since the show started, but he has made that move over to the judging panel.  What do you think he's going to bring to the panel that we haven't seen before?
His dry sense of humour and niceness, but he's very honest, but he's very kind.  Anton is one of those that, if other dancers became a judge and gave you good comments, you'd go, "You've given me a good comment because you're nice and you were one of the dancers."  But with Anton, you feel like, wow, him saying that means a lot.  Because Anton's the one there that everyone really looked up to and you sensed that as soon as you got started on the show. Anton's the father figure, he is the king of the ballroom.  So I think he deserves to be there and I'm really pleased for him, and I really look forward to seeing him in his new role.
Slingo is an online casino and only offers showbiz and lifestyle articles, and does not offer any betting.
18+ BeGambleAware