Do you want a luxury experience with a bit more natural beauty that both you and your dog can enjoy? Possibly a holiday log cabin with a hot tub?
What you need is a list of the best dog-friendly log cabins in the UK. And you're in luck, as that is precisely what this is. 
And don't forget. Our lifestyle news is all about providing you with the best that the UK luxury market has to offer. So, if log cabin holidays are not the perfect getaway for you, we can guarantee you will love one of our other options to read about.
Scotland
The entire reason Eagle Brae - The Highlands exists is due to the fact the owners wanted to stay at luxury accommodations and lodges with their own dogs as they travelled.
And when we say luxury, we mean ten hand-craft log cabins built from red cedar, with hand-carved images inset of Highland animals surrounding underfloor heating and modern appliances.
The cabins all come with various and distinct floorplans, with the larger cabins able to accommodate up to 4 to 6 people. Note that there is a fee per dog of £20.00 per stay.
This is a luxury for those who also love hiking, walking or other outdoor activities. Glen Escape sits inside the outstanding natural beauty of Cairngorms National Park. Not only do you get the outdoors, but you also get a private hot tub and sauna to relax after those long hikes.
Just bear in mind that while there are some attractions nearby, nothing is within walking distance, as Glen Escape is a luxury oasis amongst nature.
Glen Escape - Angus is a 4-star accommodation with two bedrooms and two bathrooms and welcomes up to two dogs. There is a fee of £20 for each dog per whole or part week.
In most cases, luxury means a private hot tub, and Kestrel Lodge holidays do not disappoint. Sat within the natural beauty of the Scottish Borders, you're within walking distance to Bowmont Forest, Pennine Way and St Cuthbert's Way.
Kestrel Lodge Pastures at the Scottish Borders is a 4-star accommodation with a hot tub, two bedrooms, and one bathroom, allowing one medium-sized dog (up to Labrador size) or two small dogs. And, there is a fee of £20 for each animal per whole or part week.
If you would prefer luxury with the surrounding countryside of the Scottish highlands that is saturated with history, West Winds is the winning ticket.
In fact, nearby Dunadd Fort is where Scottish monarchs were once crowned. At West Winds, you will feel like a Queen throughout your stay.
A feeling that can only be found by a hidden river cabin, West Winds is seated on the shores of Loch Fyne.
West Winds - Argyll and Bute is a 4-star accommodation with two bedrooms and one bathroom, allowing one dog. However, with prior approval, the owners are willing to permit two dogs to join you during your stay. There is a fee of £20 for each one per whole or part week.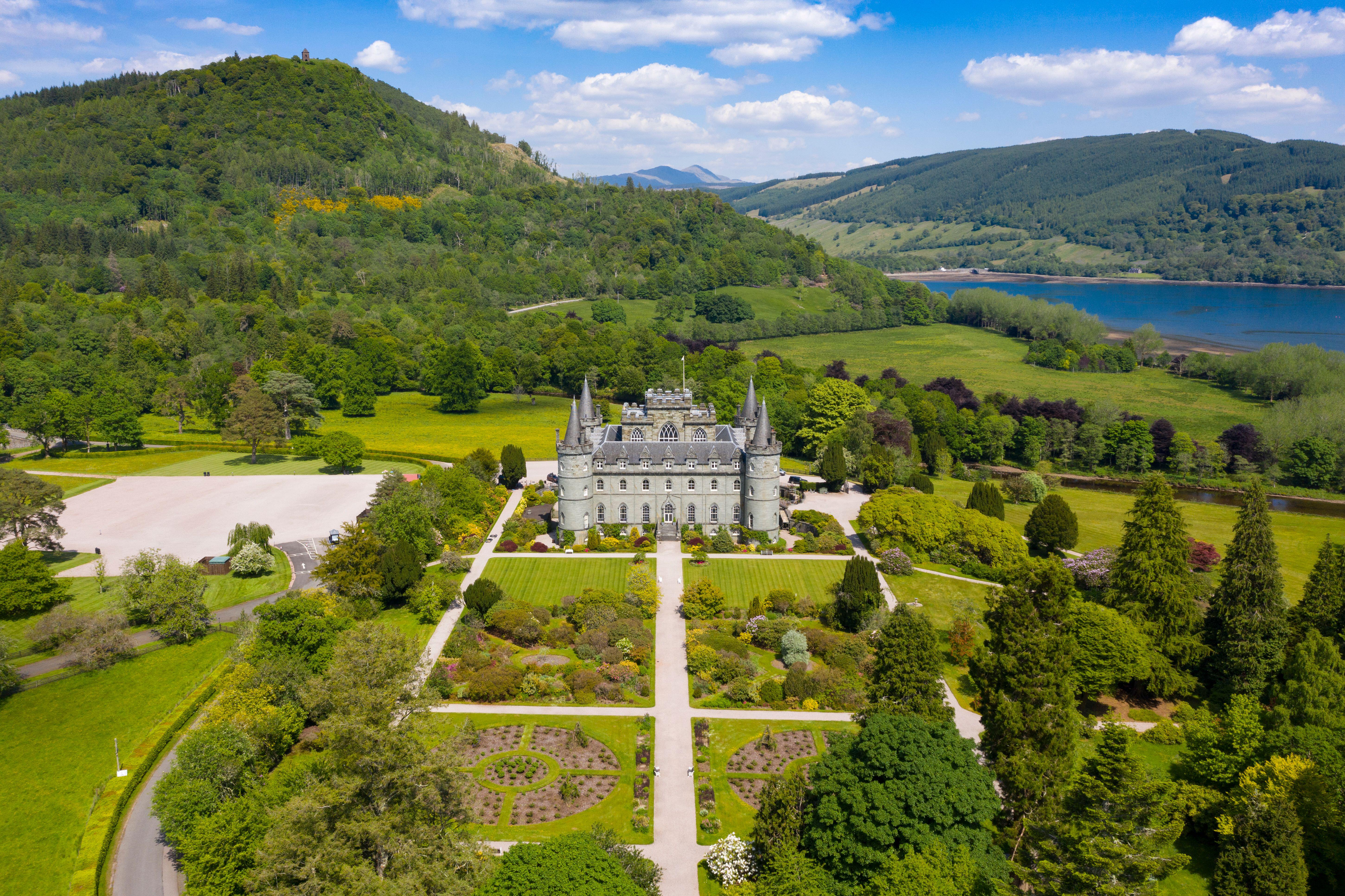 Northern England
Rocklands Lodges and log cabins with hot tubs near North Yorkshire Dales National Park and North York Moors national park offer self-catering accommodation. These lodges sit on 5 acres of land between two private farms only 3 miles from the North Yorkshire Moors.
While most of these lodges have private hot tubs, all of these North Yorkshire lodges are dog-friendly.
The lodges vary and include studios, one-bedroom and two-bedroom units. The site does not specify a limit for the number of pets you can bring, but be aware that there is a fee of £25 per dog, per stay.
Also, the owners maintain a list of pet-friendly pubs, places, and activities that you and your pup can enjoy.
This is your luxury rustic home away from home in the village of Cresswell on the North Sea.
The lodge sits on private land and is a relaxed and easy walk to the beach. At Aurora Skies, the luxury extends to outstanding natural beauty. You can enjoy the Northern Lights while lying next to the pool at night.
Aurora Skies - Northumberland is an accommodation that provides two bedrooms and one bathroom and welcomes one "well behaved" pet with a £15 per pet/per stay fee.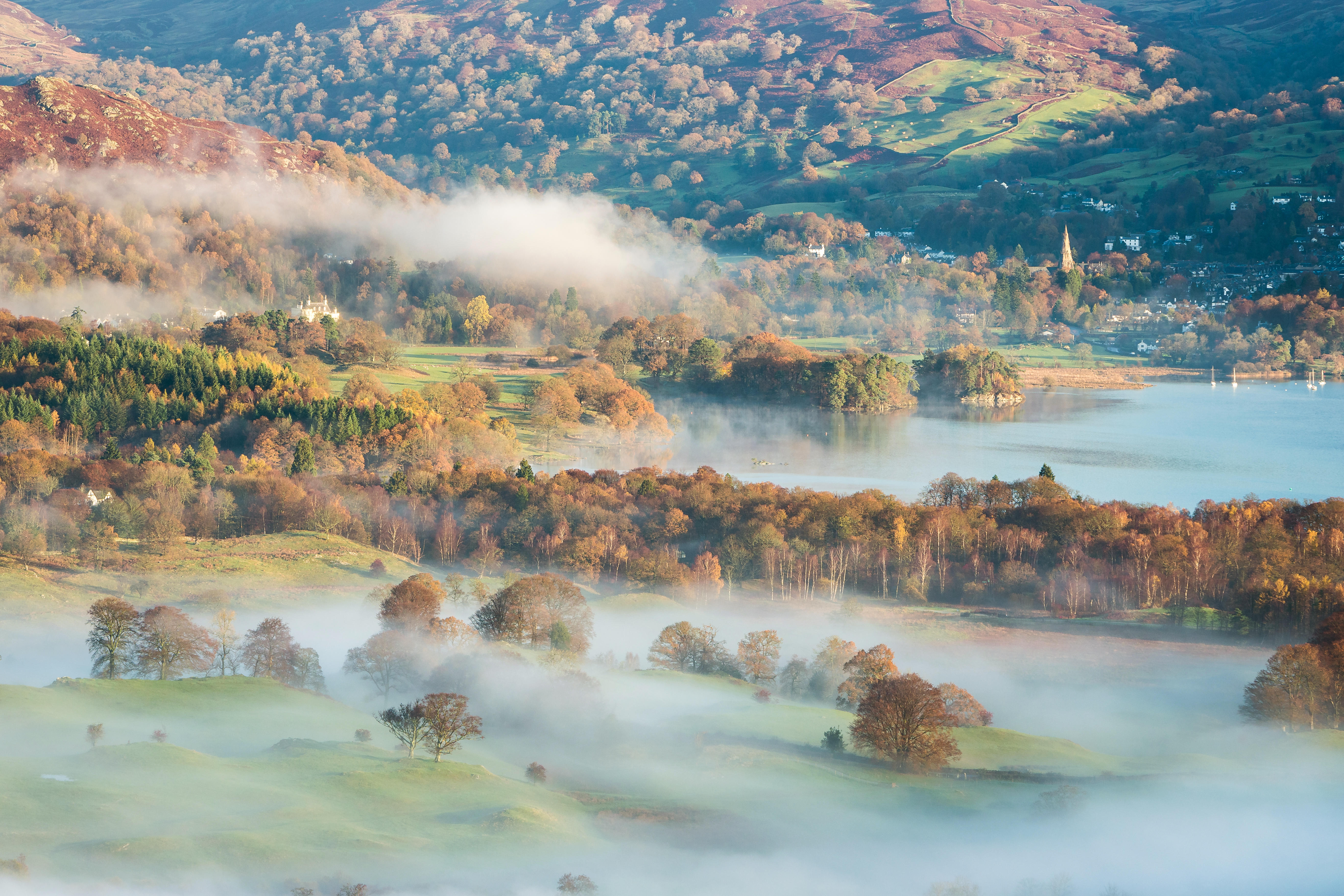 Owls House is one of three luxury lodges with hot tubs near Lake Windermere and the Lake District.
There is 24-hour staff and an indoor swimming pool for everyone, but each lodge has its own private hot tubs for the guests to enjoy romantically or privately.
The Owls House - Ambleside is a 500 sq ft accommodation with two bedrooms, one bathroom, and welcoming up to two medium-sized dogs.
However, a damage deposit of £100 is required. But, there is free private parking for guests.
Glamping is all the rage, but you probably have never done it like this.
Crossgate is glamping taken to another level. Located in Glenridding inside the Lake District National Park, you are surrounded by stunning scenery with your own private hot tub that makes for the most romantic getaway or simply a unique pet-friendly accommodation.
Crossgate Luxury Glamping - Glenridding is an all ground floor accommodation with one bedroom and one bathroom.
Please note that Crossgate is on a working farm, and while it permits one "well behaved' dog per stay, the dog must be kept on a lead at all times.
The Midlands
Sitting on the Staffordshire Way footpath network, the Hen House is the perfect place for you and your four-legged friend to enjoy breathtaking walking routes and then return to your own private hot tub inside the secure garden, where you also have a BBQ.
The Hen House is an accommodation offering two bedrooms with two bathrooms and welcoming one "well behaved" pet. In addition, the site notes that it has a £200 Good Housekeeping Bond.
Stunning views of the Staffordshire Moorlands and close to the Peak District are what make this holiday lodge special.
Situated on the private land of the owner's working farm, this is the beautiful countryside that is also just a stone's throw away from Dovedale and the Manifold Valley cycle trail.
Hillsdale Lodge - Gridon is a 4-star accommodation offering three bedrooms and one bathroom and welcomes up to three dogs with a £20 fee for each dog per whole or part week.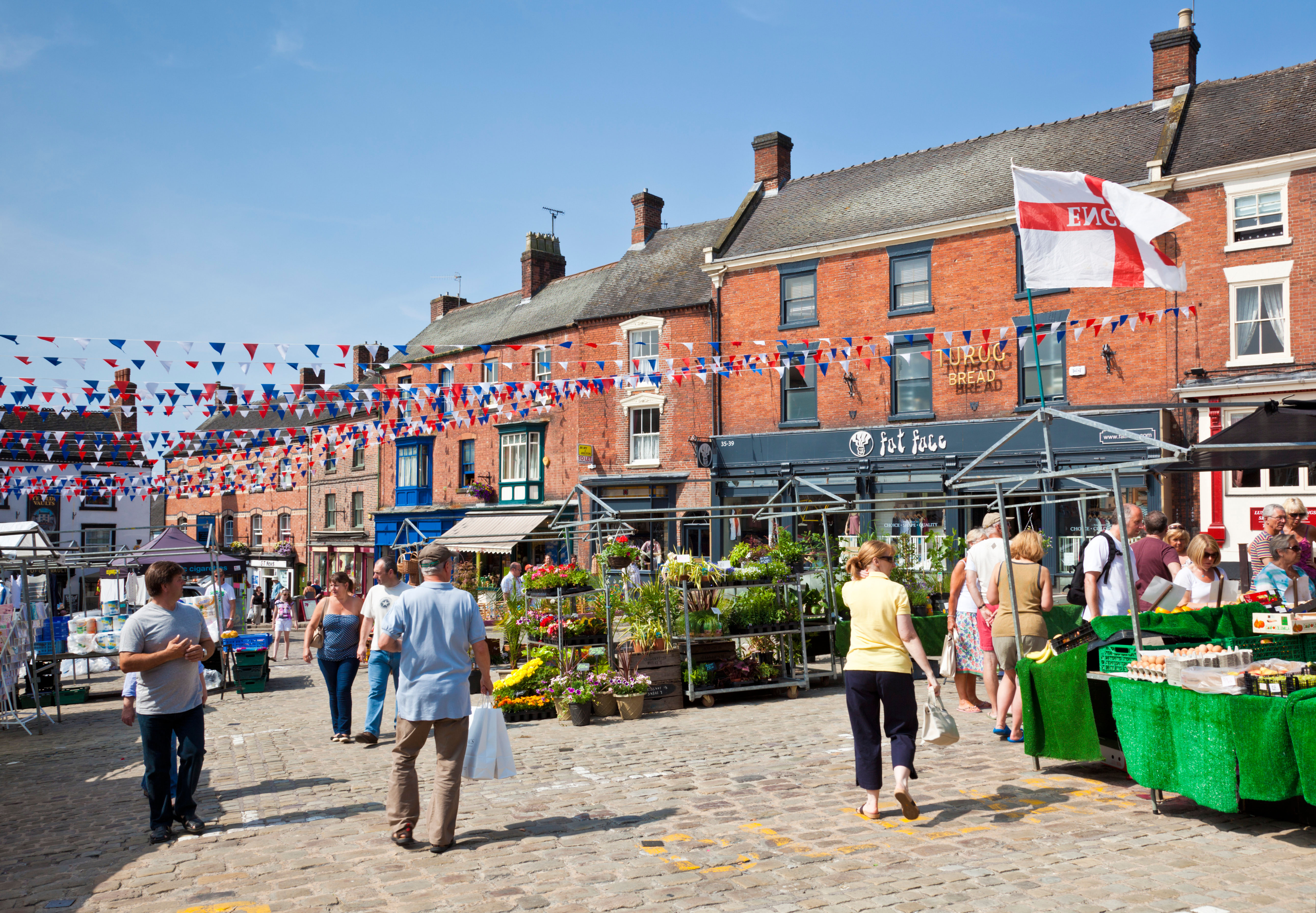 In Hilton, near the Peak District and the picturesque village of Ashbourne, the Tea House is for those who love being at the lake.
If you and your furry friends prefer a relaxing holiday that provides easy access to shops, stores, and boutiques for an afternoon of shopping, then this is for you.
The Tea House offers 4-star accommodation with two bedrooms and two bathrooms and welcomes up to two dogs. There is a fee of £20 for each, per whole or part week.
With everything on the ground floor, including a private hot tub, you can be secluded away in the open floor plan of The Badger.
It is one log cabin among only three on a quiet lane surrounded by walking trails, rolling hills, and the English countryside.
The Badger At Badger Brook - Derbyshire is a 4-star accommodation with a hot tub, two bedrooms, one bathroom and welcoming only one dog with the additional fee of £20 per whole or part week.
Southern England
A luxury ground floor accommodation in Cornwall, the Oaklands is a log cabin holiday that includes days of swimming and surfing on the coast.
The beautiful countryside surrounds you, and the beaches of Polzeath, Trebarwith Strand and Bude are only half an hour away.
Oaklands - Boscastle is a beautifully fitted three bedroom and two bathroom log cabin sitting alongside a trout river for an evening riverside walk with up to two dogs.
There is a £35 fee per week per pet, and the site notes that the accommodation has a Good Housekeeping bond of £150.
An all ground floor modern log cabin accommodation, The Fishing Lodge has one of the most unique hot tubs you will find.
It is a wood-burning hot tub that is only one of the unique elements of the dog-friendly holiday you will have here.
With the feel of a hidden river cottage, sitting along the River Medway and St. Andrew's lakes, you are conveniently located to a wide variety of quaint cafes, quirky restaurants, traditional pubs and an Aqua Park to explore throughout your stay. Or simply enjoy some late evening riverside walks.
The Fishing Lodge offers one bedroom with one bathroom and welcomes only 1 "well behaved" dog that must be kept on a lead at all times.
Also, many additional fees go along with this cabin, and the lodge has a Good Housekeeping bond of £300.
Just south of the Devon countryside and sitting within the Tamar Valley Resort, Valley Lodge 61 gives you the best of both worlds.
The accommodation offers that of a luxury resort with the privacy and feel of a detached log cabin.
There are shared heated indoor and outdoor swimming pools and tennis courts. Tamar Valley is an Area of Outstanding Natural Beauty filled with shopping and eating.
Village Lodge 61 has four bedrooms with two bathrooms, welcoming two "well behaved" pets free of charge. Be advised that dog breeds listed under the Dangerous Dogs Act 1991 are not permitted.
Wales
Five dog-friendly lodges on 3 acres in Snowdonia National Park.
Owl's Nest Lodge was even on Channel 4's Coast v Country programme.
The location is perfect for either the coast or the countryside of North Wales. The shops, galleries and restaurants of Tyn-y-Groes near Conwy are easily accessible.
The Owl's Nest Lodge - Snowdonia are 5-star lodge offering two bedrooms with two bathrooms and welcomes two dogs with a fee of £20 for each, per whole or part week.
Hapus - Stepaside is a 4-star accommodation with three bedrooms with two bathrooms and welcomes two dogs with a £20 fee for each dog per whole or part week.
Hapus is within walking distance of a dog-friendly pub, with more pubs and shopping. In fact, most of the surrounding area is genuinely pet friendly.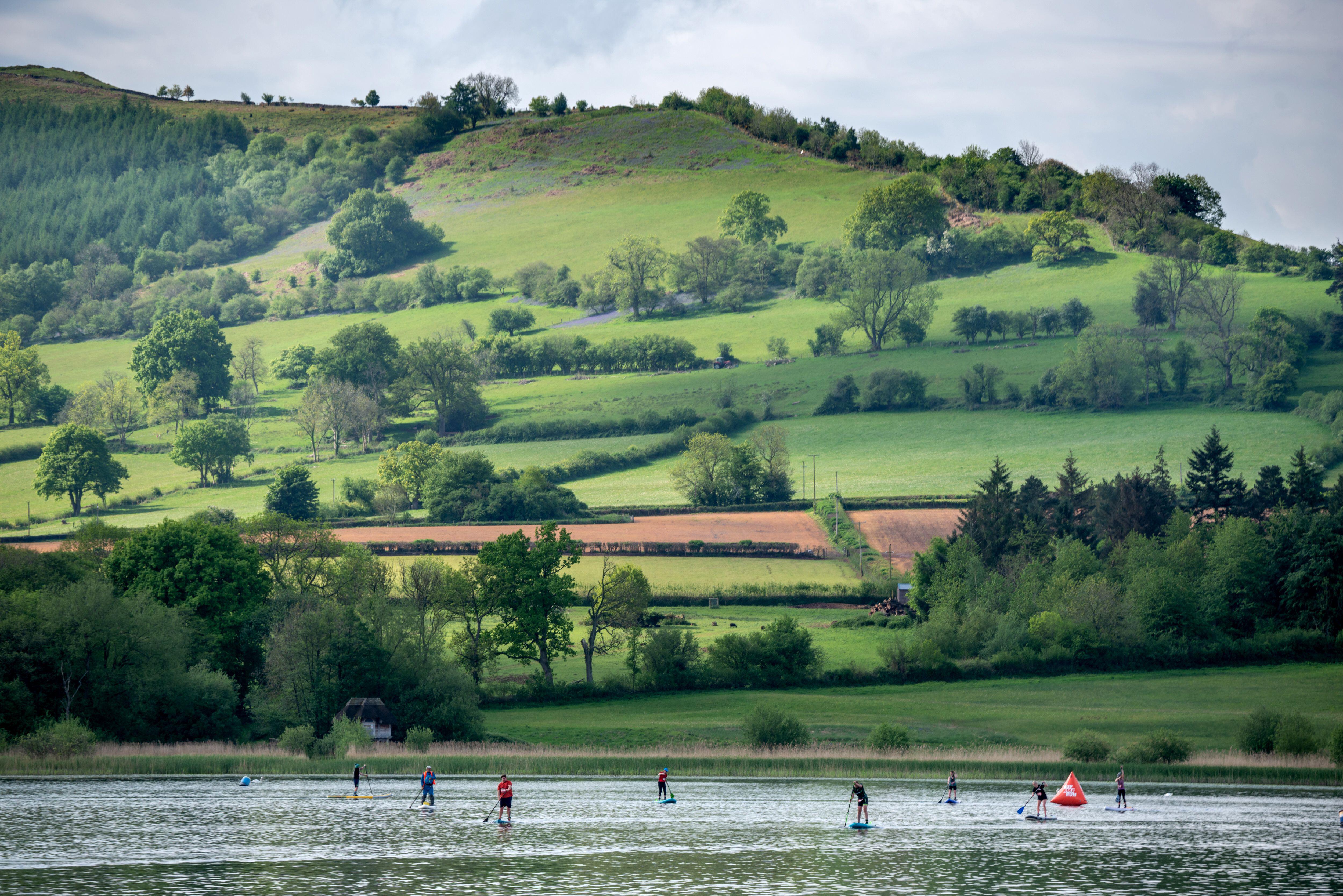 This is real nature in the magnificent Black Mountains.
A luxury rustic lodge on a 17-acre private estate and animal farm sanctuary that is perfectly designed for superb walks, wild swimming and majestic star gazing.
Frontier Cabin is a 3-star accommodation with one bedroom and one bathroom, welcoming up to two dogs with a £20 fee for each dog, per whole or part week.
Mayfair is a Nordic style lodge along the beach of Llansteffan with shops, restaurants and a cinema easily accessible in nearby Carmarthen.
The village of Llansteffan also makes for a delightful outing, filled with pubs, shops and an incredible gallery.
Mayfair - Llansteffan's Scandanavian 4-star charm comes with one bedroom and one bathroom, welcoming one dog with a £20 fee per whole or part week.
FAQs
What makes a log cabin "luxurious"?
Luxury is all about quality and amenities. What makes a log cabin luxurious is simply being built and fitted out with the best of everything and catering to your wants and needs.
For some, that means a hot tub, pool, or a state-of-the-art entertainment centre. For others, it may mean having a butler, a private chef, and housekeeping.
What are the best places for hiking in the UK?
If you love hiking, then you're in luck.
The UK has some of the most adventurous, breathtaking, and coveted hiking trails in Europe. There are far too many to list, but some of the best are:
West Highland Way (Glasgow to the Highlands)

Yorkshire Three Peaks Challenge (Yorkshire)

Scafell Pike (Lake District)

 Southwest Coast Path (Cornwall)
Are luxury dog-friendly log cabins expensive?
The price depends on many factors, such as location, amenities (i.e. hot tubs), and even how many dogs you can take with you and their size. Sometimes, a place may require a deposit while others increase their price by 10% or 20% above non-pet friendly competitors.
Where can I find pet-friendly lodges?
Don't worry; you're in luck. Pet-friendly lodges can be found extensively throughout the UK.
While many luxury lodges are now pet-friendly, being pet friendly is no longer a luxury. It has become very common in both the travel sector and the hospitality industry. Just think about how much more common it is nowadays to see service animals and therapy dogs.
Final Thoughts
The UK is packed full of pet-friendly luxury log cabins to spend any length of time relaxing and forgetting about the everyday world.
Some with hot tubs and some without hot tubs, but all of them are perfect for a relaxing getaway. Whether you prefer to be inside a National Park, on private land, or along the coast, there are plenty of holiday log cabins to choose from.
And, after you return from a fantastic log cabin trip with your furry friend, don't forget to check out our other luxury getaway ideas for a trip alone, with your dog, or with your friends and family.