As a dog-loving country, we want to spend every minute with our pups. Our four-legged friends are a huge part of our lives; therefore, it is only natural that we wish to share our experiences with them when we travel.
More and more people are opting to take their dogs on holiday, thanks to the rise of dog-friendly establishments such as restaurants, bars, and even luxury dog-friendly hotels.
For even more luxury holiday inspiration, be sure to check out our lifestyle news!
10 Of The Best Luxury Dog-Friendly Hotels In The UK
Let's take a look at the top 10 best hotels that will accommodate your specific needs and that of your furry family member.
Royal Green Park and Buckingham Palace are within walking distance of the Athenaeum. All of the rooms and suites at this five-star dog-friendly hotel are pet-friendly and have all the comforts and pleasures you and your pet will enjoy.
The Athenaeum encapsulates the essence of London in a single place. The available menu options include afternoon tea, private dining, and a contemporary twist on traditional British meals. Your dogs are welcome in the bar, salon, and outside patio in the summertime.
As well as serving as a homage to the nearby greenery of Green Park, the Living Wall at the Athenaeum serves as an essential retreat for London's biodiversity and has fast become a hotel brand in itself.
Upon check-in, dog beds and bowls are given, and there are several nearby royal parks for a quick walk with your pet! There are also several pet-friendly restaurants within a short distance.
The Athenaeum is situated in London's most desirable areas, about half a mile from Buckingham Palace. The Athenaeum, located between two of London's Royal Parks, is the ideal location for enjoying the sights and walks of Green Park and Hyde Park with your furry friend.
There's a wonderful dog park only a few blocks away from the hotel where your pets may run, smell, and play! You can find Buckingham Palace, the Houses of Parliament, and Big Ben a short walk away.
The Egerton House Hotel, which overlooks tranquil grounds in exclusive Knightsbridge, welcomes dogs with open arms. The hotel is situated in the centre of Knightsbridge, a trendy district that attracts high-end shopping from throughout the globe. And due to its proximity to London's finest institutions, it is a favourite with families and culture vultures.
Harrods is directly next door, and a short walk from Hyde Park is a significant draw for serious shoppers. You and your dog will be able to see everything London offers, as many of the city's Royal Parks and other attractions are just outside your door.
The bar and lounge area at Egerton serves light fare and the hotel's no-frills in-room dining option. A Doggy Afternoon Tea is served in the hotel's Drawing Room with dog treats, including ice cream made just for dogs and handmade biscuits.
Pups are also given VIP grooming and pet-friendly beverages, and custom-made dog beds when they arrive. Even if you can't bear to leave the luxurious confines of the hotel, there is a dog walking service.
One look at Bailiffscourt Hotel and Spa, and you'd think it's been there for centuries! However, many of its pieces have been salvaged from other Tudor structures, and Lord Moyne, formerly Walter Guinness of the brewing dynasty, commissioned it to entertain visitors in the 1920s.
All 39 of the hotel's rooms are dog-friendly. There is something unique about this luxury hotel's groomed grounds, where the rooms are located in a succession of villas and cottages. They are connected via secret castle corridors, lavender-scented paths, and courtyards.
Dog owners will appreciate the hotel's efforts to accommodate their furry friend's needs by providing dog beds, dog bowls, and towels. However, you will be treated to a comfortable and elegant room with an authentic log fire to make it feel more like home.
Except for the spa and restaurant, dogs are allowed to wander free, as long as they keep a safe distance from the hotel's resident peacocks. A small pathway leads to Climping Beach, only a few minutes away. Check with the reception desk to determine if it is low tide or high tide before allowing your dog to run free. The sea may be choppy, making it dangerous for your dog to be out there.
In the restaurant, dogs are strictly prohibited; however, you are welcome to dine with your canine companion in the hotel's lounges. There is a heated infinity pool and a spa where you may indulge in various therapies. Guests and their pets alike will enjoy Bailiffscourt Hotel and Spa, a secluded getaway in the heart of the countryside.
Aylesbury's Vale of Aylesbury is home to one of Buckinghamshire's most renowned country residences, Hartwell House. Over 90 acres of the English countryside and only two miles from Aylesbury's bustling market town, this dog-friendly hotel provides a peaceful retreat in the English countryside.
The Hartwell Court wing has 16 rooms and is dog-friendly, while the Main House wing has 32 rooms. You may bring two small dogs or one big dog on your country getaway.
The same level of luxury is provided to dogs as is offered to their owners. A specialised Canine Concierge ensures that you are given dog-friendly accommodation. Upon arrival, your dog will receive a pet bowl, a dog bed, and a few tasty treats.
The Principal Dining Room offers both à la carte and daily menus. Unfortunately, dogs are not allowed in the main yard or spa unless they are service or guide dogs. Nearby Hartwell House is dog-friendly restaurants and pubs like the Dog House and The Bugle Horn, where you can dine with your canine companions.
Pets are welcome at Worcestershire's Fish Hotel, close to the Cotswold village of Broadway. Dogs and their owners can relax in elegance and comfort in this rustic hideaway, but they'll also enjoy additional luxury.
The Fish Hotel is a collection of quaint rural homes nestled on the 400-acre Farncombe Estate that are inexpensive and fashionable. Their location in the Cotswolds makes it a great place to take your dog for a holiday.
After a walk through the woods and fields, you and your dog can relax at one of the many dog-friendly restaurants in the area. Then, after a day of canine adventure, you may both relax with a nice drink in The Bar in front of the fireplace. Choose from a variety of luxurious dog-friendly rooms, such as elegantly furnished rooms and suites, stunning treehouses, and other exotic hideaways.
Both the bar and the lounges welcome your four-legged companions and provide tasty treats for them. If you'd rather dine at the restaurant, your dog is welcome to take a nap in the room with you.
The hotel can use only locally sourced and seasonal foods to serve up delectable cuisine. As soon as you walk into the main dining room, you'll feel at home and at ease.
This country house hotel is also an incredible place to visit the charming villages of North Cotswolds, Lower Slaughter, and Stow on the Wold. The Fish Hotel is, if anything, a breathtaking rural location that welcomes dog lovers and their furry friends with open arms.
Bath's Royal Crescent hotel is set in the heart of the world's most renowned crescent and provides guests with the chance to experience the beauty and elegance of the Georgian era.
Thanks to the six dog-friendly hotel rooms, you may take your dog for a stroll from the hotel room, all of which have access to the garden or courtyard. A bed, water dish, and snacks are supplied for the dog. If a guest brings a pet, they must notify the hotel when making the reservation.
If you take your dog outside, keep them on a leash since the hotel grounds are home to hedgehogs. In addition, you may walk your dog on the exclusive Crescent lawn in front of the hotel and retrieve the keys from the concierge service on your way out.
At the Royal Crescent Hotel, the spa, you feel you've stepped into a fantasy. The rejuvenating and relaxing therapies and treatments are suitable for adults and children over twelve.
There are several dog-friendly restaurants and bars in the Bath area, not to mention historical walks. Get your hiking boots on and set out on one of the most incredible hikes in Bath if you're a fan of the great outdoors, history, rolling countryside, and panoramic vistas! From the Bath Skyline Stroll to the Cotswold Way, you're bound to discover a walk-in Bath that you love.
Lainston House is the ideal weekend getaway for guests and their four-legged family members in rural Hampshire.
Suites and guestrooms at this 17th-century luxury hotel have opulent four-poster mattresses, rain showers, a rolling top or spa bath, and breathtaking views of the surroundings.
After a day of relaxation, you may dine at The Wellhouse, the hotel's brand-new restaurant debuting in July, enjoying gorgeous walks and bike rides across the grounds with your dog. New Forest National Park and Southsea Beach are within a 40-minute drive of the Lainston House Hotel.
There is a dog-friendly dining area in The Cedar Bar and an outside patio. Their Avenue Restaurant has been granted 3AA Rosettes, so you may leave your devoted companion in the room and enjoy a meal there. You can expect a diverse selection of dishes prepared using the freshest ingredients available, including those cultivated in the hotel's kitchen garden.
The elegant country house hotel Maison Talbooth is located on the Essex/Suffolk boundary. Seven of the hotel's rooms allow pets. With private patios, you'll be able to enjoy the surroundings from the comfort of your room. The hotel does not give any bedding or treats for pets, but it has a reasonably lenient pet policy.
If your dog is well-behaved, you may leave them in your room while you eat, or if you prefer, staff can dog-sit if you make arrangements in advance. There are no exceptions to this rule in the Pool House or Garden Room.
The Garden Room restaurant at Maison Talbooth provides a variety of light meals and its famous afternoon teas. Even yet, Le Talbooth — an award-winning riverbank restaurant only two minutes away – is the pièce de résistance here.
The hotel's breakfast is likewise a delectable spread of regional cuisine. It is served mainly at the Garden Hotel restaurant, although you may order it to be brought to your room. You and your dog may dine together in one of the restaurant lounges since dogs are not permitted inside.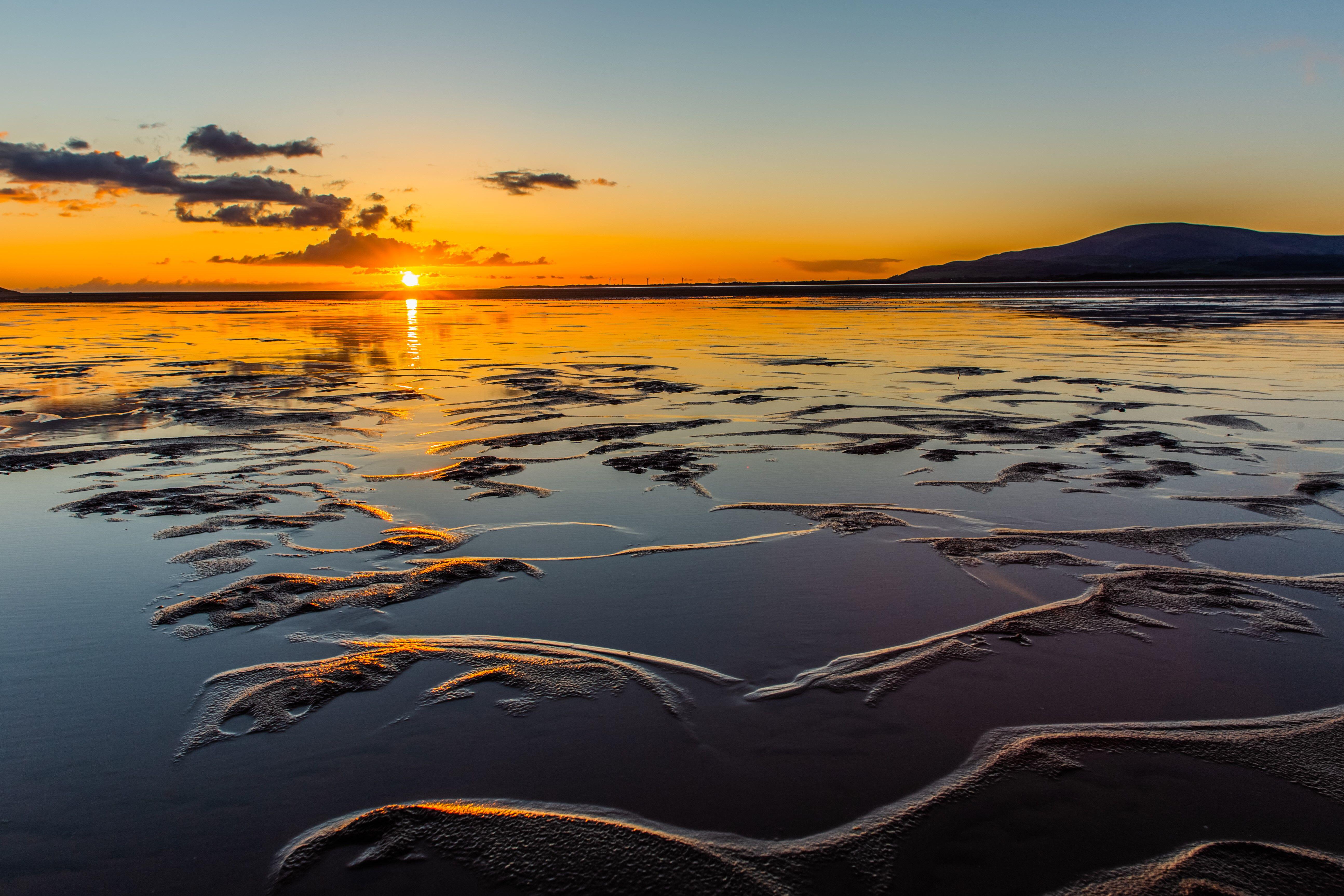 The Dunes Hotel is located in the southern part of the Lake District and is especially welcoming to pets. Roanhead, a National Trust beach with a three-mile stretch of sand, is only a few minutes walk away.
Your dog will have lots of room to run about before venturing out to explore the South Lakes' limitless open spaces, trails, rivers, and pathways, situated on 18 acres of private property.
There are ten pet-friendly rooms and a fantastic seafood restaurant called the Coast on the hotel's ground level. The town centres of Barrow, Ulverston and Dalton are all within a 10-minute drive of the hotel. Furness Abbey's remains and the Lake District attractions of Windermere and Bowness are all within a 30-minute drive of the inn.
Both the main bar and the pet-friendly section of the Coast restaurant welcome guests dining with their dogs. The cuisine is locally produced, and distinctive dishes and décor are colourful and coastal-themed.
Throughout the establishment, you can find fish and shellfish, including Roanhead Beach, battered haddock and fresh Scottish salmon, vegetarian alternatives, steaks, and artisan burgers. The pizza at this eatery is made in-house.
At the Palé Hall, you'll find not just an award-winning restaurant and beautiful design but also one of Wales' most lavish hotels and the best in the United Kingdom.
This five-star country house retreat was named one of the finest in the nation by the Automobile Association of Great Britain (AA). Each room is wonderfully classic, complete with elegant furniture and historical details, and promises a comfortable stay for you and your canine friend.
This pet-friendly hotel has five acres of beautifully manicured grounds and a friendly staff that are happy to accommodate your four-legged friends. Having Snowdonia National Park just outside your door means you can take leisurely walks with your pet. A dog-sitting service is also available at the hotel, allowing you to relax and enjoy your holiday.
Dogs are welcome at the laid-back Huntsman Bar & Bistro, which serves up inventive spins on British classics and its original creations. Guests may enjoy a casual à la carte meal at the Huntsman restaurant in the Victorian dining room, adorned with antique carvings.
Each restaurant has a full-height window with views of the formal gardens and parks around the property. The menu often changes as the season progresses, and the food is supplied from local and sustainable sources.
Tips for a Dog-Friendly Hotel Stay
Let's look at the best tips for choosing the perfect place to bring your perfect pooch on your next holiday.
Preparation is key
Before making a reservation, check the hotel's pet policy. Knowing how many places the hotel has where you can take your dog to relieve themselves is essential for those 2am walks. This is a vital consideration for anybody staying at a luxury hotel with their pet.
The hustle and bustle of a major city may be unsettling for your dogs, so you'll want to take precautions to make them more at ease while you're there. Double-check your dog's ID tags to ensure they have your current contact information, and get them microchipped if you become separated.
Whether you are looking for luxury dog-friendly hotels by the sea or you would like a relaxing luxury dog-friendly spa hotel, these hotels are immaculate and perfect to suit you and your beloved dog's needs.
Ask for a ground floor room
Booking dog-friendly rooms on the ground floor will make things easier for you and your dog. This allows you to take your pet to the bathroom whenever and wherever necessary, eliminating the stress of lengthy trips from the hotel room.
Make sure nothing harmful is in the way
Before letting your dog inside the hotel room, check the room for any potentially dangerous things, such as toiletries or treats. If you have a pet prone to chewing on things, remove any potentially harmful items from their reach.
Make use of a crate for your dog-friendly
Using a crate in your hotel room will guarantee your dog's safety. If your dog is accustomed to a crate at home, it may also create a sense of familiarity and security to keep them from running out of the room.
Clean up after your dog
Your dog-friendly hotel expects you to be courteous and comply with its standards. Make sure your dog isn't dirty before entering the hotel's pet-friendly rooms, and bring your dog's sheets and blankets with you to keep the hotel room clean. Stock up on doggie waste bags and make sure to pick up after your four-legged friend.
Give them plenty of exercises
Make sure to take your dog for a walk before returning to your hotel for the evening. Relaxed dogs are more content to rest and sleep since they've had plenty of activity.
Making your dog comfortable at a hotel
It will be much more pleasurable for you and your dog to travel if they are content and comfortable. As a last resort, bring a blanket that smells like home to help them relax. A good idea is to pack a few of their favourite chew toys, which will keep them from nibbling on the furniture and racking up extra fees or penalties.
Typical pet-friendly hotel policies
The following are some of the most common pet policies for pet-friendly hotels:
Only non-aggressive dogs are allowed

Vaccination records must be provided as evidence of the current status

Your dog does not have fleas

Your dog needs to be clean/washed

Must behave well

Toilet-trained is required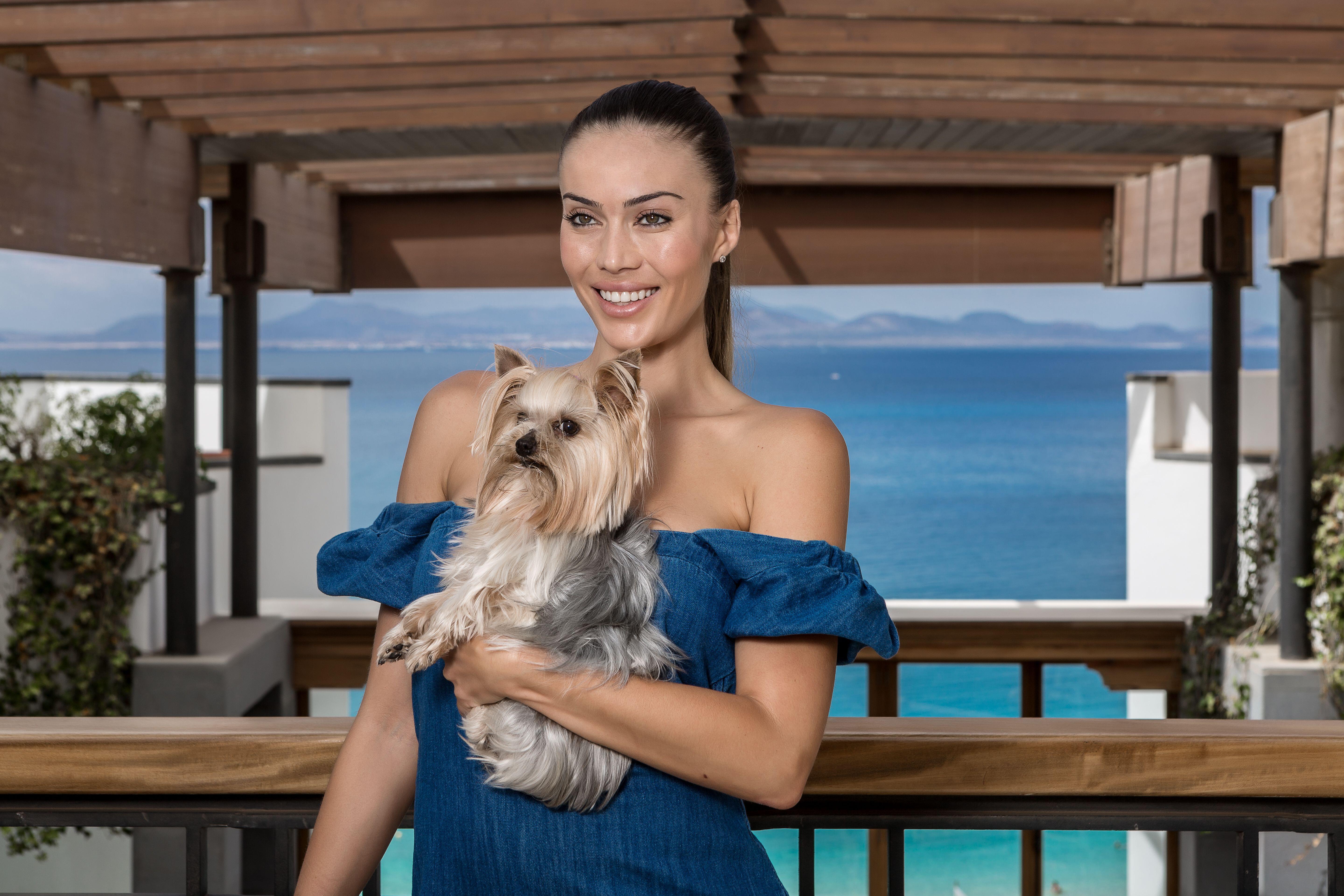 FAQs
Is there a difference between "dog-friendly" and "dog-welcoming" hotels?
It is best to contact the hotel directly to inquire about their dog policy. Ask how many dogs are allowed and if only your pet or a service or guide dog is permitted.
Which areas are off-limits? And remember, if you let your pet sit on the couch at home, they won't suddenly stop when they're on holiday, so make sure you're aware of the restrictions about furniture.
Do all dog-friendly holiday homes provide pet supplies?
A suitable dog-friendly holiday spot should provide dog food, water bowls, and old towels to help clean muddy or sandy feet, waste bags, or toys or balls.  Check whether blankets or throws are available to assist protect and covering furniture if necessary.
Is it okay to leave your dog alone in a hotel room?
It all depends on the hotel and your dog. While many hotels will allow you to leave your dog alone, you should be aware that the hotel may ask you to leave if your pet becomes unruly or destructive while you are away. Unless your dog is crate trained and well behaved, it will be allowed.
Which luxury dog-friendly hotels offer dog sitting services?
Not all dog-friendly hotels have a dog sitting service. It would be best to contact the hotel of your choice to check if they can arrange dog sitting services for your four-legged friend.
Conclusion
The best dog-friendly hotels in the United Kingdom are eager to welcome you and your pets. Most dog-friendly hotels will give your pet a cosy dog bed, pet dishes, and other pet-friendly facilities.
Make sure to enquire about the hotel's pet policy since each establishment has its unique set of rules and regulations. Some luxury dog-friendly hotels don't charge a price for your dog's stay, while others charge a flat rate per night. When making your reservation, be sure to inquire about the nightly rates at the hotel.
For more luxury stays where you can bring your pooch along, take a look at our guide exploring the best luxury dog-friendly cottages in the UK.