Celebrities are greatly influential people. This extends over many sectors, primarily style and fashion. We cannot deny the fact that their red carpet, airport, and interview looks have always brought a fresh wave of trend. Over the years, several personalities have emerged as icons who are highly liked and mimicked. The following list includes some of the most prestigious and sophisticated celebrities who have ever graced the public eye.
Hailey Baldwin
If you were to choose one celebrity to keep an eye on in terms of celebrity fashion and style, Hailey Baldwin should be at the top of your list. She can pull off anything ranging from elegant fashion to bold looks. In fact, Baldwin has been creating trends for years.
Hailey is also known for wearing a wide range of styles, including streetwear, athletic wear, and, of course, red-carpet dazzle. She's even been seen in a boss babe jacket and slacks ensemble, which is perfect for the office. She seems to be everywhere these days, which means there are lots of opportunities to check out her style.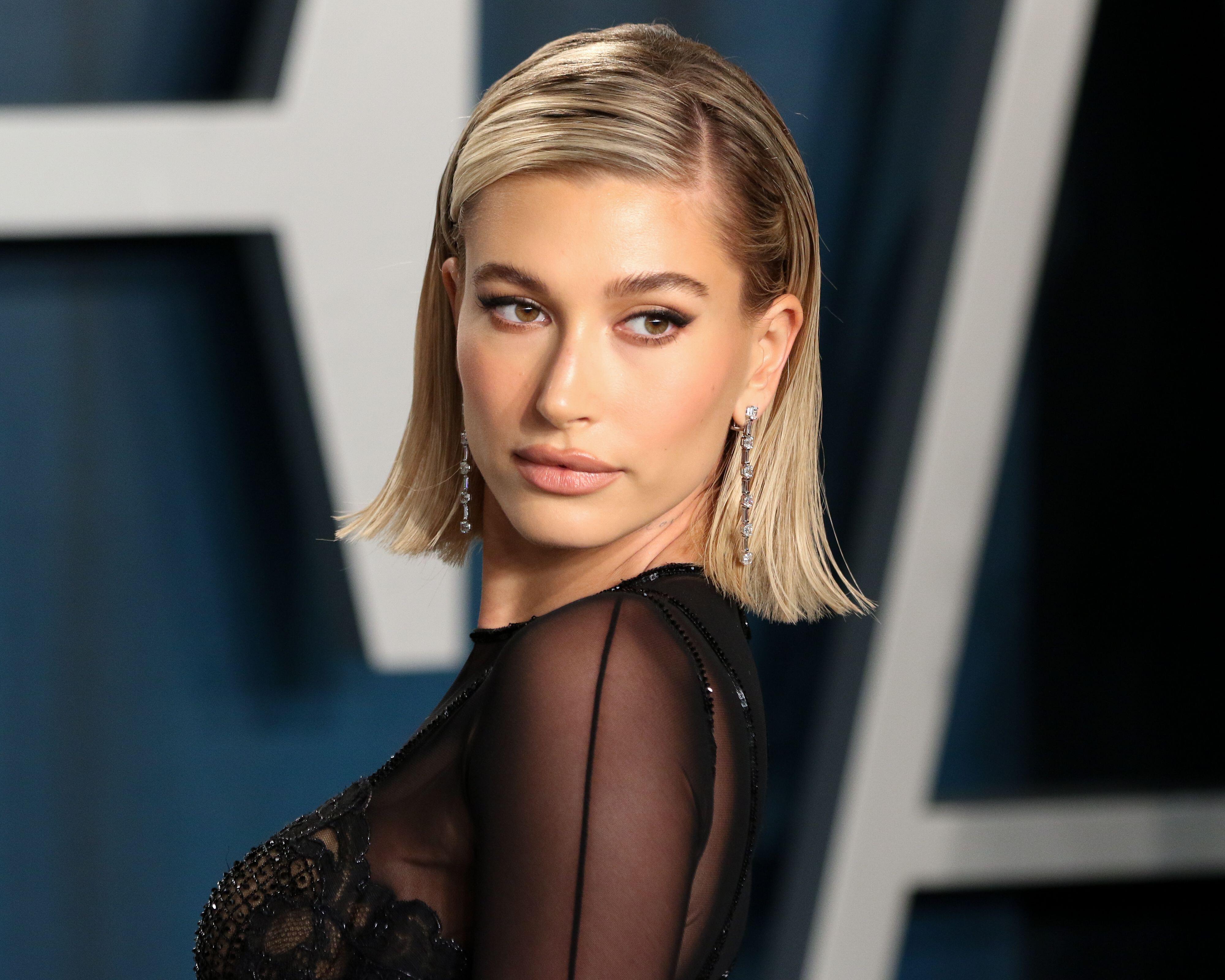 David Beckham
Former Manchester United player David Beckham is a style icon for many. He was acclaimed for his talent as well as his style and good looks. It's certainly no coincidence that he finished his career in some of the world's most opulent cities: Los Angeles, Milan, and Paris.
Beckham is a multi-million dollar brand, a trend-setter, and a style symbol. In addition, he is also a handsome and successful athlete. When he promotes a perfume with his name and face on it, it sells better. Many people desire to be like Beckham in terms of class and fame.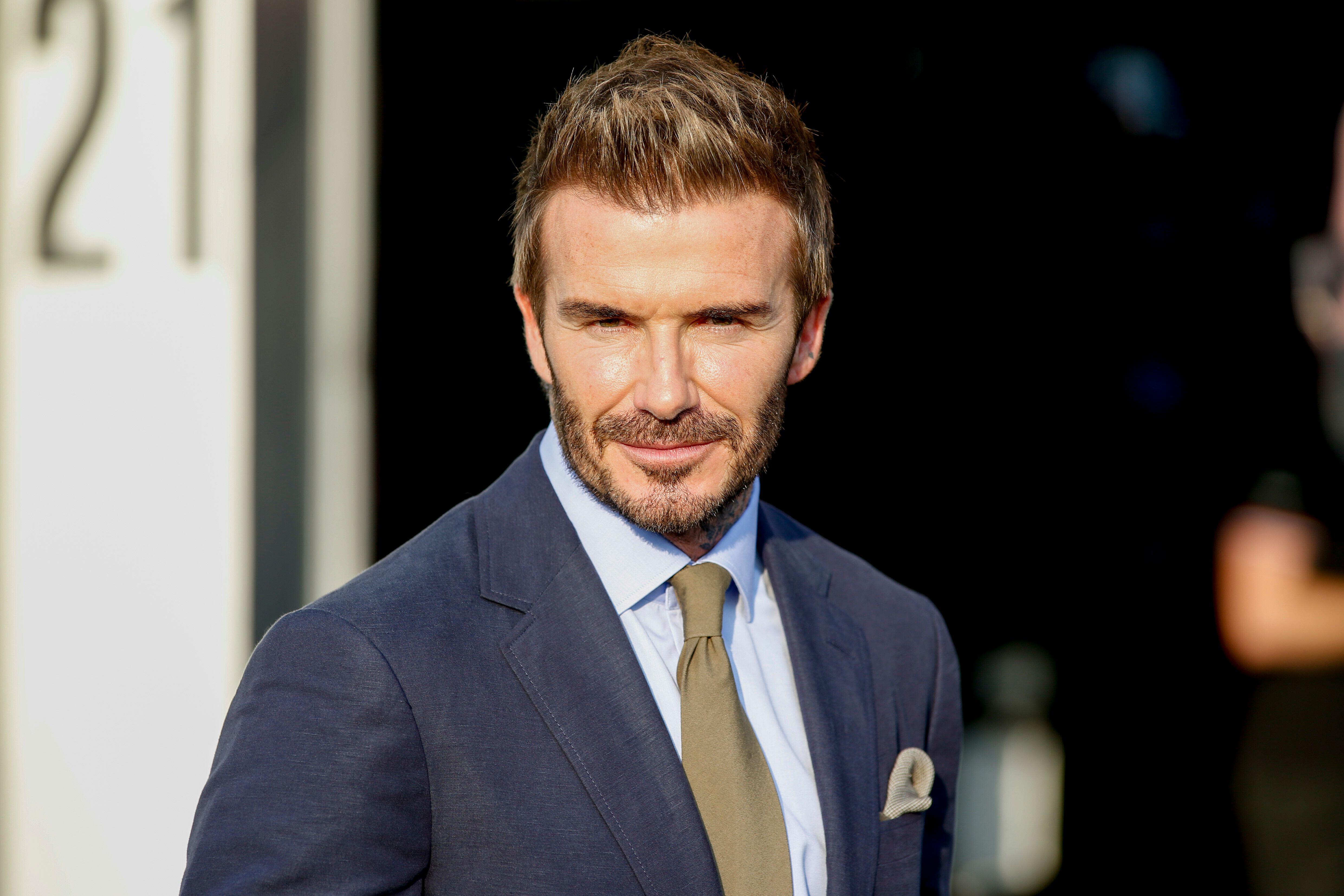 Kim Kardashian
A list of celebrity fashion would be incomplete without at least one Jenner or Kardashian. Kim Kardashian is the most well-known of the group, and her followers have seen her style and fashion choices strengthen dramatically over the years.
She is all about refinement, luxury, and elegant pieces these days. Moreover, she isn't afraid to take risks. She seems to be able to do no wrong, and almost every outfit she wears becomes an instant hit.
It's also no secret that many of the industry's finest designers are eager to collaborate with her, which means she gets to wear some of the most desirable pieces available.
Johnny Depp
One of the most versatile actors of recent decades is Johnny Depp. He can portray a mobster/undercover cop as well as a colourful, flamboyant pirate, and his personas have a sinister undercurrent to them. This carries over into Depp's off-screen persona as well.
He is far from ordinary, and this is maybe his most striking quality. Nobody does hobo style better than Johnny Depp, with his unkempt hair, worn-out clothes and shoes, a plethora of accessories, and every kind of hat imaginable.
Rihanna
Another celebrity who appears in the fashion section regularly is Rihanna. Her fashion style is allured. This is because she takes a no-holds-barred approach and enjoys taking risks. When it comes to her style choices, she doesn't follow any boundaries.
Rihanna is also known for changing her appearance regularly, which keeps things fresh and exciting in terms of fashion. Her style is about defining trends and dictating where beauty, style, fashion, and makeup, are headed; not about following what's currently fashionable.
Marilyn Monroe
The original Hollywood sex symbol, Marilyn Monroe and heron-screen image, as well as her real-life antics, are most likely the root of many misconceptions about blondes that exist today.
Her impact is unforgettable, and she is as relevant today, as she was back in the 50s. The pink dress she wore in the film Gentlemen Prefer Blondes for her performance of Diamonds Are a Girl's Best Friend, and the white dress she wore in The Seven Year Itch, are both regarded as iconic and widely imitated to this day.
Gigi Hadid
It's no secret that Gigi Hadid is stunning and has reached worldwide fame as a model. But, she has also become a hugely successful entrepreneur and has truly come into her own when it comes to fashion.
While running around town, Hadid is equally at ease in couture items as she is in subtle casual clothes. It's clear she has a keen sense of style and attention to detail, which is why so many people look to her for the latest fashion trends.
Grace Kelly
One of those rare people who has a name and a title that completely describe them is Princess Grace. Grace Kelly was a well-known actress who, at the age of 26, had already landed many major parts and had won an Academy Award.
She was much admired for her beauty and flair, as well as her talent, and she attracted the attention of Prince Rainier of Monaco, whom she later married. And, she was so well-known that she even helped popularize the Hermès Kelly bag, which was named after her.
Victoria Beckham
This may not be the first name that springs to mind when you think of a fashionable celebrity in 2021, but, the fact remains that Victoria Beckham is a fashion royalty.
She is yet another celebrity who has grown up in front of the camera, exuding confidence, grace, refinement, and luxury. Not only does Beckham own her premium makeup line, which is all about subtle elegance and beauty, but she also appears wonderfully put together whenever she is out and about.
George Clooney
None of today's leading males appears to capture the glamour of the Golden Age quite like George Clooney. And he might as well be a Golden Age icon — people have given up keeping track of his age because he just seems to get better with age.
George Clooney is a brilliant actor, director, and writer who always understands how to dress to compliment his famed good looks. Giorgio Armani, who claimed he makes a suit appear "simply fantastic," is the most high-profile supporter of his sense of style.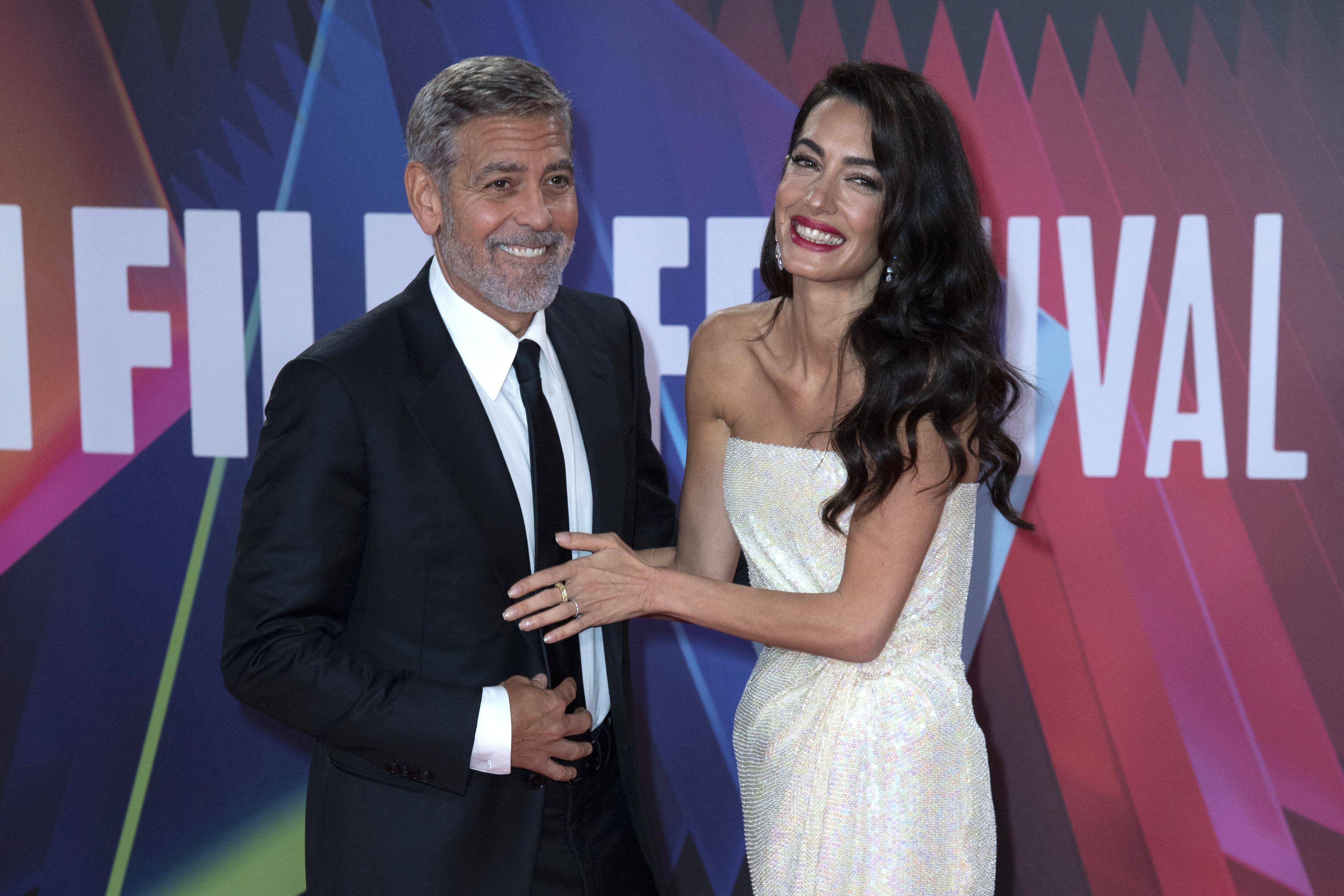 Meghan Markle
Then there's Meghan Markle, who has spent her entire life in front of the camera. Every outfit she wears appears to be deconstructed, piece by piece, and then instantaneously converted into a must-have trending piece. Meghan is a natural beauty who can wear anything and look amazing, making her a well-known celebrity among fashion designers. Everyone wants their creations to be displayed on her.
Her shoe collection, which is always exquisite and sophisticated; her large line-up of lovely gowns, many of which have a delicate feminine touch.
Elizabeth Taylor
Spending her entire life in the spotlight — a child star at the age of 12, Elizabeth Taylor went on to become one of Hollywood's hottest stars. In fact, she was still actively supporting numerous causes after her career's peak.
She was one of the first female sex symbols. What's more, she set the bar for what a film star should be like both on and off-screen. While her dresses were unquestionably more daring than those of most of her peers, it was her tremendous love of jewels that stood out the most.
Though married eight times to seven different men, she named jewellery as one of the great loves of her life, alongside fellow actor Richard Burton and Mike Todd.
Zendaya
It might be considered that Zendaya's year is 2021. In 2020, the American actress, singer, and producer became the youngest ever to win an Emmy for outstanding lead actress in a drama series.
Zendaya sported daring clothes and gorgeous gowns regularly, consistently landing her on best-dressed lists. Zendaya's clothing reflect her champion-like stance on important issues, like she has to stir an entire generation to stand up for what they believe in.
Brigitte Bardot
Marilyn Monroe may have been famous in Hollywood, but Brigitte Bardot was famous throughout Europe. The attractive French actress and singer, who was nicknamed a sex kitten for some of her earlier, more provocative parts, withdrew from acting before she was 40. She devoted her time to animal rights problems — but despite her brief career, she has had a huge impact.
Many people including Bob Dylan and The Beatles admired her beauty and sensuality. In fact, her charisma and prominence allowed her to break the mould in what were still conservative times. She popularized the choucroute hairstyle and the Bardot neckline, as well as putting Cannes and St. Tropez on the map and helping to popularize the bikini.
Bella Hadid
Bella Hadid is one of the most stylish and iconic supermodels of this generation. She has developed a distinct style that sees her take catwalk designs and give them a one-of-a-kind twist, frequently referencing the 1990s.
Her appearance, like that of many others her age, grows with her and continues to fill in the gaps with investigation and flare. Bella Hadid embodies the many characteristics of modern womanhood by experimenting with her style. She enjoys wearing oversized clothing that is also comfortable.
Sean Connery
It'd be impossible to argue that Sean Connery isn't the most stylish male figure of the last century. He is known for the confident and suave super-spy James Bond who rescues the world with his charm rather than his fists or rifle. He is one of the greatest characters of all time.
Ian Fleming despised the gruff Scottish actor who was cast in the part at first, but Connery soon won him over. James Bond became the cinema phenomenon he is today. It is all thanks to his good looks, distinctive voice, sly smile, and the fact that he seems to have been born to wear a suit. Sean Connery is the first and ultimate Bond.
Zoe Kravitz
Zoe Kravitz is not only known for her acting skills but also her fashion sense. Kravitz gives some unique style inspiration. Her style is laid-back, simple, and doesn't appear to be painstakingly gathered by an individual beautician.
Indeed, she has proved that her decisions are arbitrary. She has shown to be a style chameleon on countless occasions. She is a living proof that you don't have to put up much effort to look stylish.
Jackie Kennedy
During the 1960s, Jackie Kennedy was a very important figure in the fashion industry. Her importance was on par with her husband, US President John F. Kennedy in politics. She collaborated with renowned fashion designer Oleg Cassini (her Secretary of Style).Together, they created the classic Jackie Look when the First Family moved into the White House in 1960.
Kennedy's fashion style was basic yet glamorous. She preffered clean lines, superb fabrics, and powerful, and solid colours and patterns. She made pillbox hats, silk headscarves, and huge sunglasses work like no other. It helped infuse the presidential image with a level of style and glamour that was unique at the time.
Miley Cyrus
The American singer and songwriter, Miley Cyrus' style has evolved dramatically over the years. She transformed from the sweet Hannah Montana to the bold lady we know today. Cyrus' current fashion choices appear to be quite unusual or rather unique.
She has some go-to items that she has relied on for a long time. Cyrus isn't afraid to pull up at all the stops, especially when it comes to her hats. She also enjoys wearing leather, which lends her a cool-girl appearance.
Audrey Hepburn
There is an endearing quality about Audrey Hepburn. Her style was minimal, favouring unobtrusive dresses and outfits. However, she seemed to be effortlessly elegant at all times.
She had an understated beauty. She was tall and thin. Besides this, she was also an outstanding performer, which contributed to her attractiveness. Audrey Hepburn was a versatile actress who could play diverse roles, which required her to wear different outfits, broadening her sense of fashion.
This includes playing a princess in Roman Holiday and a flower girl who transforms into a high-society woman in My Fair Lady. She could also act as a naive, outgoing socialite in Breakfast at Tiffany's. She is one of the few persons to have won the Grammy Awards, Academy Awards, Emmy Awards, and Tony Awards.
Janelle Monáe
Janelle is hands down one of the most well-dressed celebrities of today's times. She always manages to look amazing in every event. She does so while taking bold and bossy risks. With time, her appearance has become the perfect blend of camp and bisexuality done well. She can wear a black sequin dress from head to toe with comfort.
Cate Blanchett
Cate Blanchett is a minimalist style queen. Frivolity, quills, and bordered pieces are her favourites. She favours black-and-white ensembles. It is undoubtedly the most timeless colour scheme throughout generations.
She usually combines her distinct moderation with the most fashionable trend designs. Cate's maternity style was unique in addition to her regular appearance.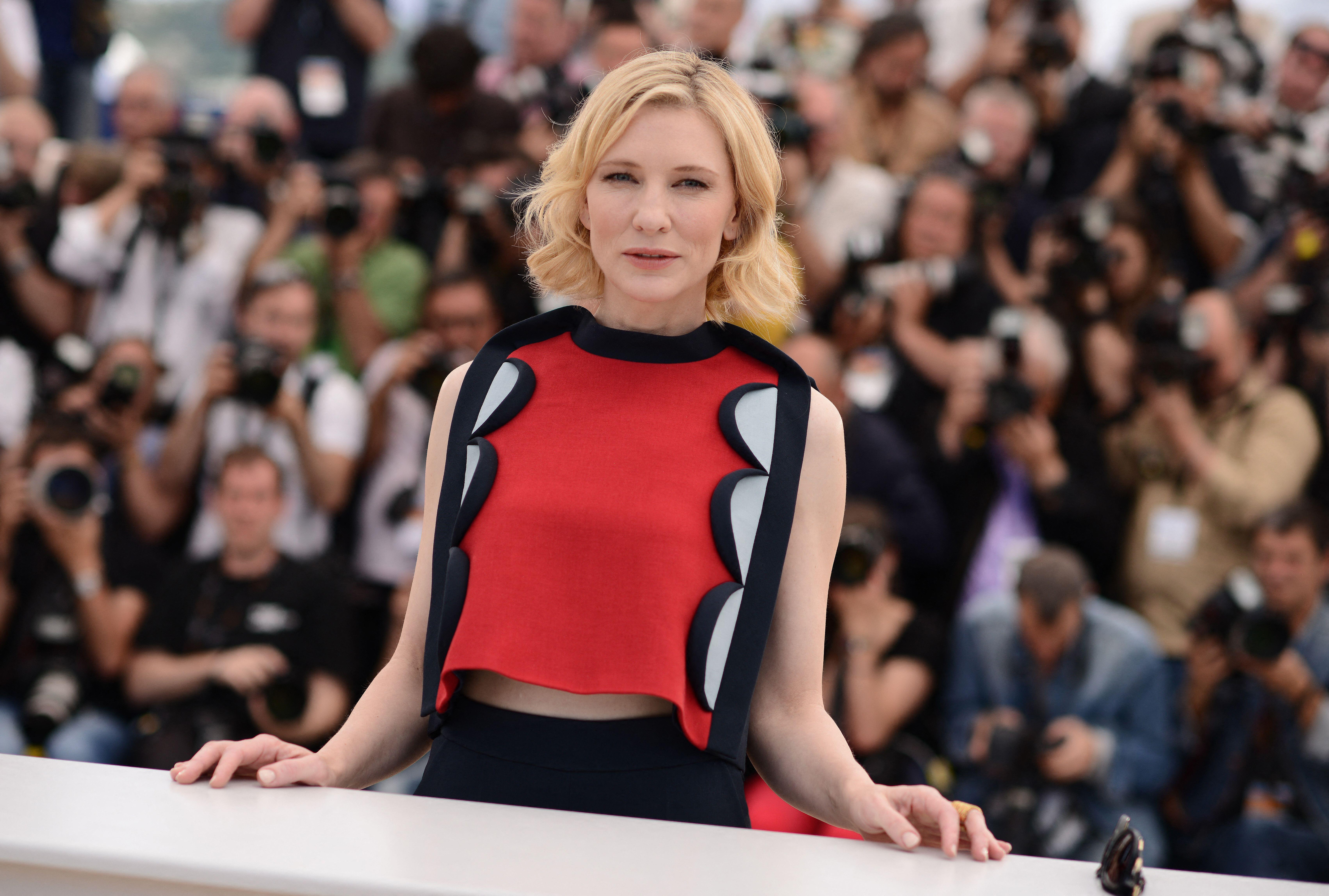 Hunter Schafer
The Euphoria star is not afraid of experimenting with cutting-edge outlines and complicated layering. She enjoys putting a twist on classic styles. For instance, she paired out-of-control boots with a classic dress and even a pink and green ensemble.
She has experimented with her style over the years and developed her own. Hunter was very much invested in researching about fashion. Honestly, her enthusiasm is shown in her wardrobe and outfits.
Tilda Swinton
Tilda Swinton is known for her unpredictable personal style. It has piqued the interest of designers and filmmakers for quite some time. She has a supreme and enraged air about her. Swinton exudes flair in everything she wears. It ranges from loose-fitting clothes to sleek ensembles.
Her laid-back style is one of the most sophisticated looks. She has mesmerized the fashion industry and put an unparalleled benchmark in the fashion industry. She employs stunning restraint and zealous use of shading.
Lizzo
Lizzo is a talented musician. Besides this, she is also known for her impeccable fashion sense. Lizzo has since broken into contemporary culture with her breakout tracks.
Lizzo owns every outfit she wears, from honest street style moments to the red carpet. She does not let her physique define her, and she's proud of her curves.
Kendall Jenner
The woman who made intense waves in the fashion world is no other than the model, Kendall Jenner. She left her family's reality show to pursue a career as a runway model.
The international supermodel prefers to be comfortable and relaxed. However, it does not stop her from flaunting her fashion sense with vintage luxury accessories, edgy outerwear, and fashionable eyewear.
Conclusion
When it comes to the most up-to-date designs and styles, the celebrity scene is one of the greatest places to look. Celebrities are not just known for wearing items straight off the runways and the pages of fashion magazines. Besides this, they also establish their own authentic trends. Of course, some people are far more fashion conscious than others, and they have already set the bar quite high.
Therefore, if you are looking for some fashion advice from the most fashionable celebrities, every one of the celebrities on this list will be able to help you out. You may not be able to meet the fashion icons personally, but you will be able to follow their fashion sense and look as chic as them when you are out in town.