A round-up of our newest releases
There's nothing that gets us more excited than a new game release! We love to treat our players by releasing new titles regularly, giving you even more innovative and exciting games to choose from.
And with our impressive track record (even if we do say so ourselves!) of developing all-time favourites such as Slingo Riches, Slingo Rainbow Riches and Monopoly Slingo, we just know you'll love our newest offerings.
We wanted to make sure you haven't missed anything, so we thought we'd give you a quick run-down of our most recent releases!
Slingo Centurion (Feb 2020)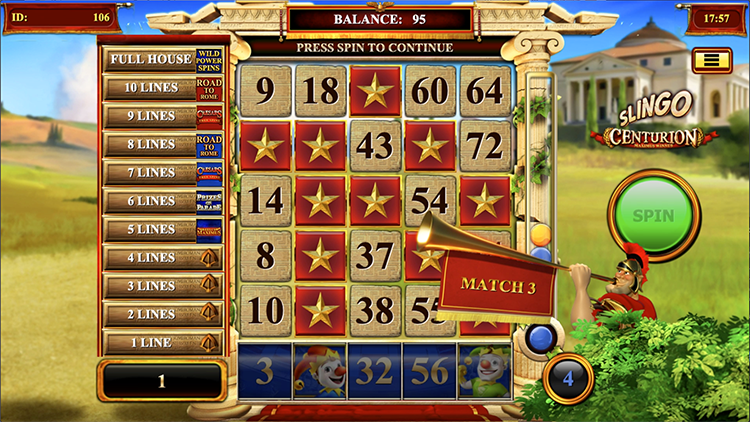 We've worked a little of the old Slingo magic on the hugely popular slot game Centurion to bring you… Slingo Centurion! Take a journey back in time with us to the days of the Roman Empire and see if you can conquer this mighty game. March to the beat of your own drum as you match numbers on the reel with those on the grid, with plenty of special features along the way to keep you on the edge of your seat.
This epic adventure features all your favourite bonus games from the original, plus some exclusive Slingo surprises. Complete Slingos to advance your army up the bonus ladder on the left of the screen and activate Centurion features like Road to Rome and Reelus Maximus.
Ready to march to victory? Play Slingo Centurion today for a legendary gaming experience!
Slingo Advance (Mar 2020)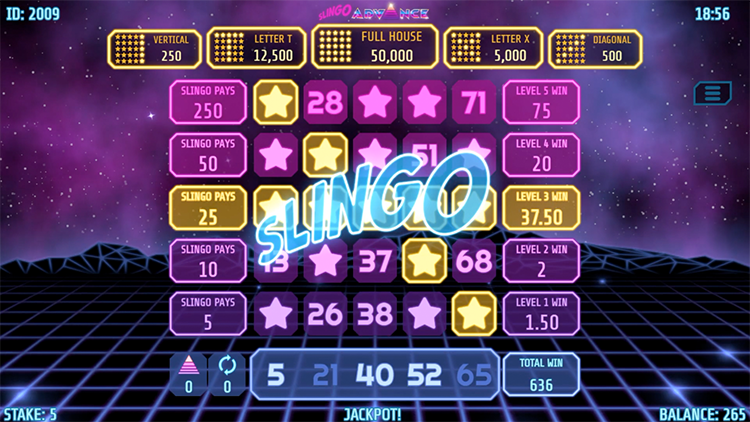 Slingo Advance is fast becoming one of our all-time favourites! Its retro, arcade-style graphics remind us of classic 80s space shooter games and its cosmic theme is truly out of this world. This time the famous Slingo grid has been transported to a futuristic setting with a twinkling purple background that helps to set the scene for our intergalactic adventure.
Slingo Advance offers a unique and innovative twist on the familiar Slingo mechanic, with five different levels that are unlocked as you progress through the game. Match the numbers in the reel at the bottom with those in the grid to score Slingos and advance all the way to the top. If you're lucky enough to land a full house you'll win an incredible 10,000x your stake!
Ready for lift-off? Play Slingo Advance today for a gaming experience like no other!
Slingo Berserk (Apr 2020)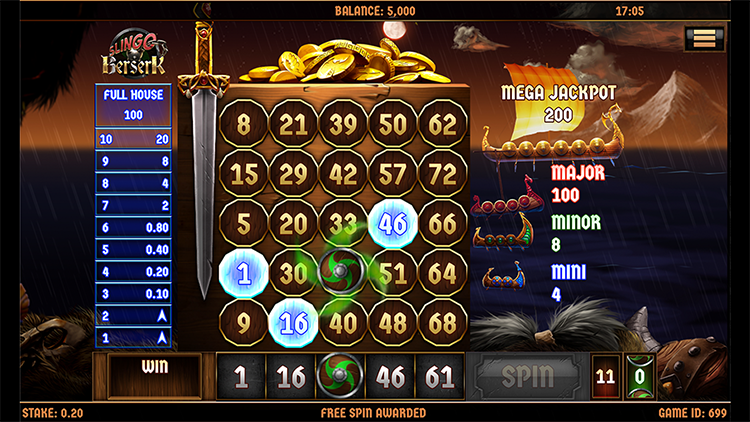 Ahoy there, m' hearties! This exclusive Slingo game is set on the high seas aboard a majestic Viking ship. Navigate your crew to victory through a dramatic storm complete with thunder and lightning, with the chance to win some glorious hidden treasure.
This swashbuckling adventure features not one but FOUR incredible jackpots, which can be won by matching Viking symbols of the same colour. If you're lucky enough to match three of the gold Viking, you'll win the Mega Jackpot of 1,000x your original stake!
And with its high-quality graphics and atmospheric soundtrack, this exciting new game has already proved itself a hit with our players.
Are you ready to brave the stormy seas in search of some epic loot? Play Slingo Berserk today at Slingo.com!
We hope you enjoy our new games just as much as we do – the only difficult decision is deciding which one to try first! Remember to keep an eye out for even more new game releases coming soon for a fun-filled summer of Slingo!