The Lake District in Cumbria is considered one of the world's most beautiful destinations. It is the largest Lake District National Park in England and home to the highest peak and deepest lake. For years, the area's glistening lakes, secluded valleys, and charming stone-built towns have drawn many tourists and native citizens.
For many dog owners, the dog-friendly Lake District is their first choice. The region is well-known for its beautiful hiking routes, mountains, and numerous dog-friendly walking trails. Some many dog-friendly cottages and hotels that welcome dogs with open arms.
Consider staying in one of the following luxury dog-friendly cottages (Lake District) when planning your next holiday.
Or, for more luxury travel inspiration, keep up to date with our lifestyle news!
No 3 Church View is an incredible self-catering cottage for families with dogs. This luxury Lake District cottage is located in the quaint village of Cartmel, which has several renowned restaurants and many great small eateries. 
This property sits against the backdrop of the beautiful Lake District countryside, with traditional yet contemporary decor. Boasting beamed ceilings, a cosy wood burner and an attractive courtyard garden, this property is the perfect choice for a staycation with your furry friend. 
Witherslack is just 7.5 miles away, offering a scenic walking route to Whitnarrow Scar for enchanting views.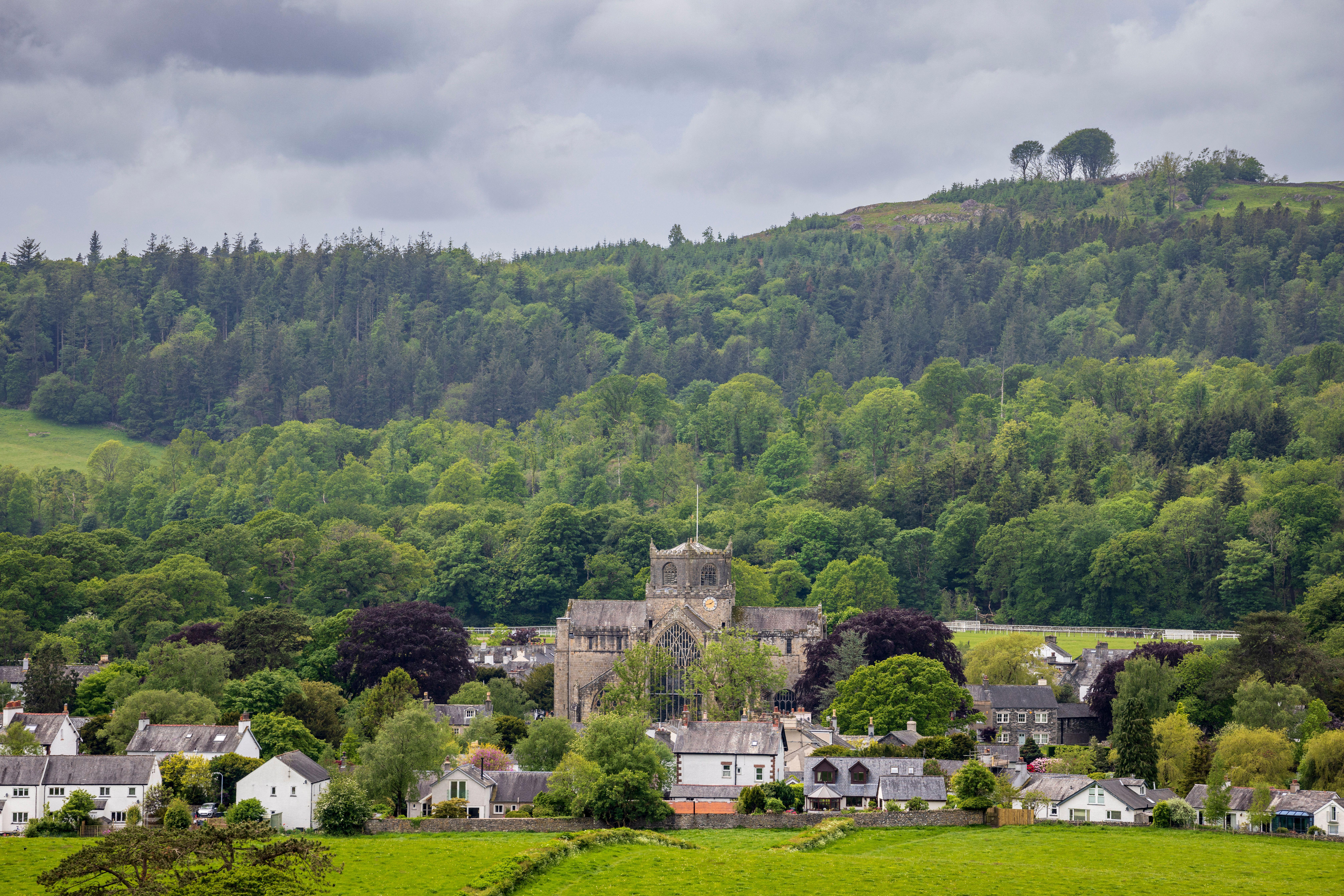 A dog-friendly refuge in the Kentmere Valley, Shepherds Nook may be just what you're looking for if you're looking for a quiet getaway in the heart of the Lake District. The Kentmere Valley runs parallel to the Troutbeck Valley north of Staveley, and it is an area of outstanding natural beauty that is untouched despite its popularity with hikers.
This beautiful cottage is cosy and inviting, featuring an open-plan kitchen and living area, an exquisite bedroom and king-sized bed, as well as picturesque views of the surrounding countryside. 
Discover the beautiful landscape on your doorstep, with Ambleside a 12.5 mile drive and Grasmere just 16.5 miles away. 
A blissful and scenic town in the Lake District is the perfect setting for this wonderful and stylish cottage, which is also only a short distance from the Cartmel Races.
Ducks Haven is located in the serene Aynsome Manor Park, and this two-bedroom apartment is sure to entice dog owners with its calm surroundings and cosy dog-friendly accommodation. Explore the woods and fish ponds just outside your front door. 
Enter your cottage via the communal hallway, which leads you to the shared courtyard with a fountain, and you'll be greeted by the beautiful stone building's wrought iron gates. Go outside and explore, cooling your feet in the lovely streams, and dogs will enjoy sniffing out the footpath through the orchard. 
Spend the day at the dog-friendly Cartmel Racecourse, the country's smallest National Hunt track.
Visit the dog-friendly bars in the enchanting town of Bowness or the magnificent gardens at Fell Foot. The Lakeside and Haverthwaite Railway takes you back in time as you and your dog travel through the Levan Valley.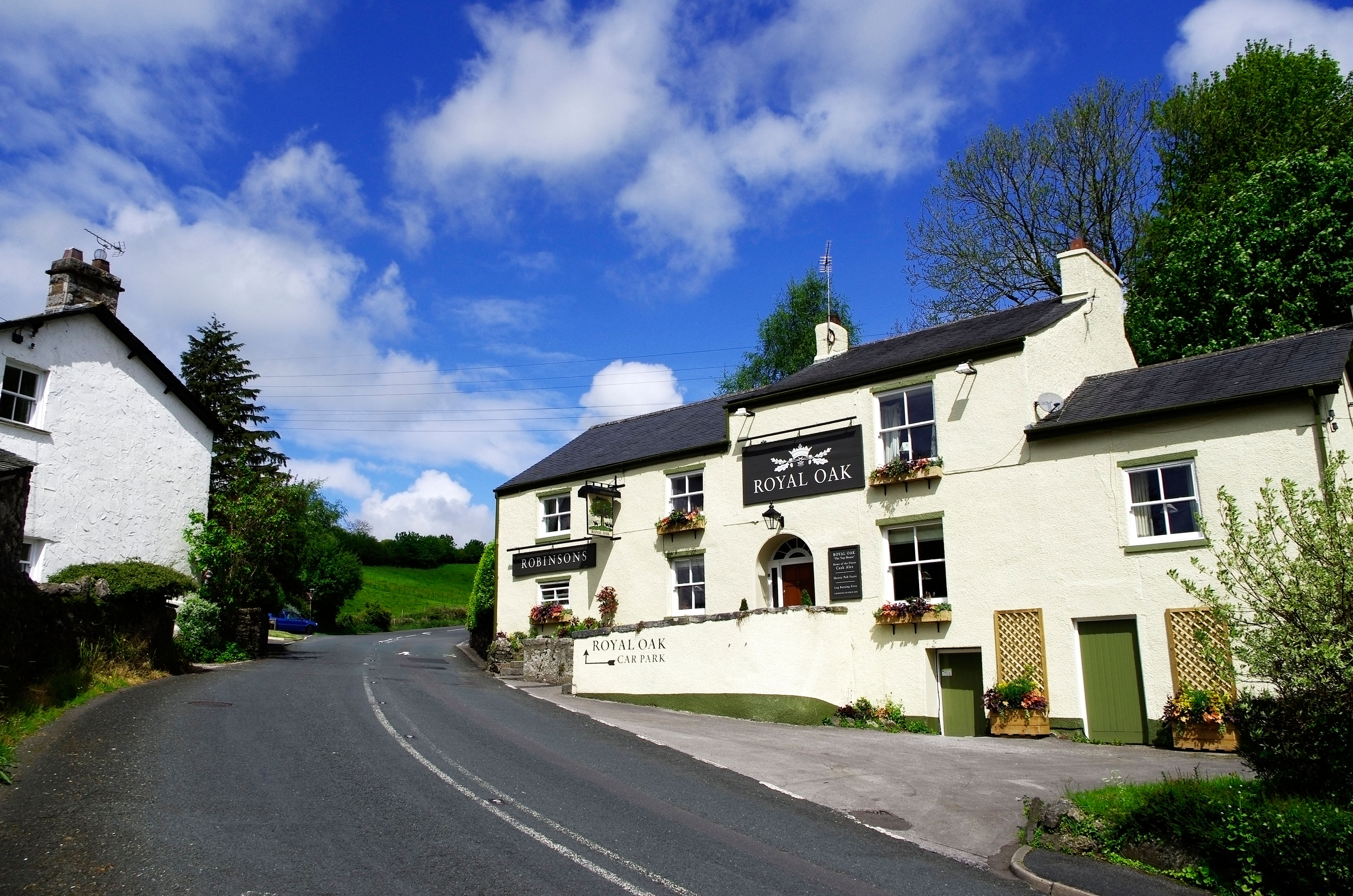 In the heart of Cumbria's Lake District sits the cosy Lyme cottage. This luxurious cottage is the ideal location for your adventures with your special someone and your four-legged friend.
Lindale, a peaceful town in the Lake District, is an excellent base for exploring Cartmel Fell and the estuary at Grange-over-Sands. Those with a taste for fine dining will find plenty of options in and around Cartmel and the surrounding region, best experienced after a stroll with your pooch to wake up the senses.
The picturesque town of Witherslack can be seen from the summit of Whitbarrow Scar. Take in the spectacular landscape before making your way to the local dog-friendly pubs for a hospitable time.
On foot, by bus, or by car, you can discover a vibrant contemporary art and cultural scene and some of the most incredible culinary options in the Lake District.
Visitors are awed by the natural splendour of the Lake District National Park. You'll be compelled to return again and again with your beloved pet.
If you're looking for a beautiful haven to explore the Lake District, this romantic luxury dog-friendly cottage is ideal for you and your canine best friends. It's perfect for a calm and romantic retreat amid Cumbria's raw beauty, with a few indulgent touches to make your stay even more personal for the two of you.
Embark on a boat trip to discover a beautiful picnic site on the shores of Lake Windermere, where dogs are granted their admission ticket. 
Stop in lively Ambleside for a stroll through Skelghyll Woods, searching for Cumbria's tallest tree and a drink in one of the town's dog-friendly pubs.
Take a stroll through Bowness, one of the most prominent lakeside towns, and peruse the shops and galleries. Take a boat over the lake to board the Lakeside Railway's restored steam trains for a nostalgic ride through the countryside.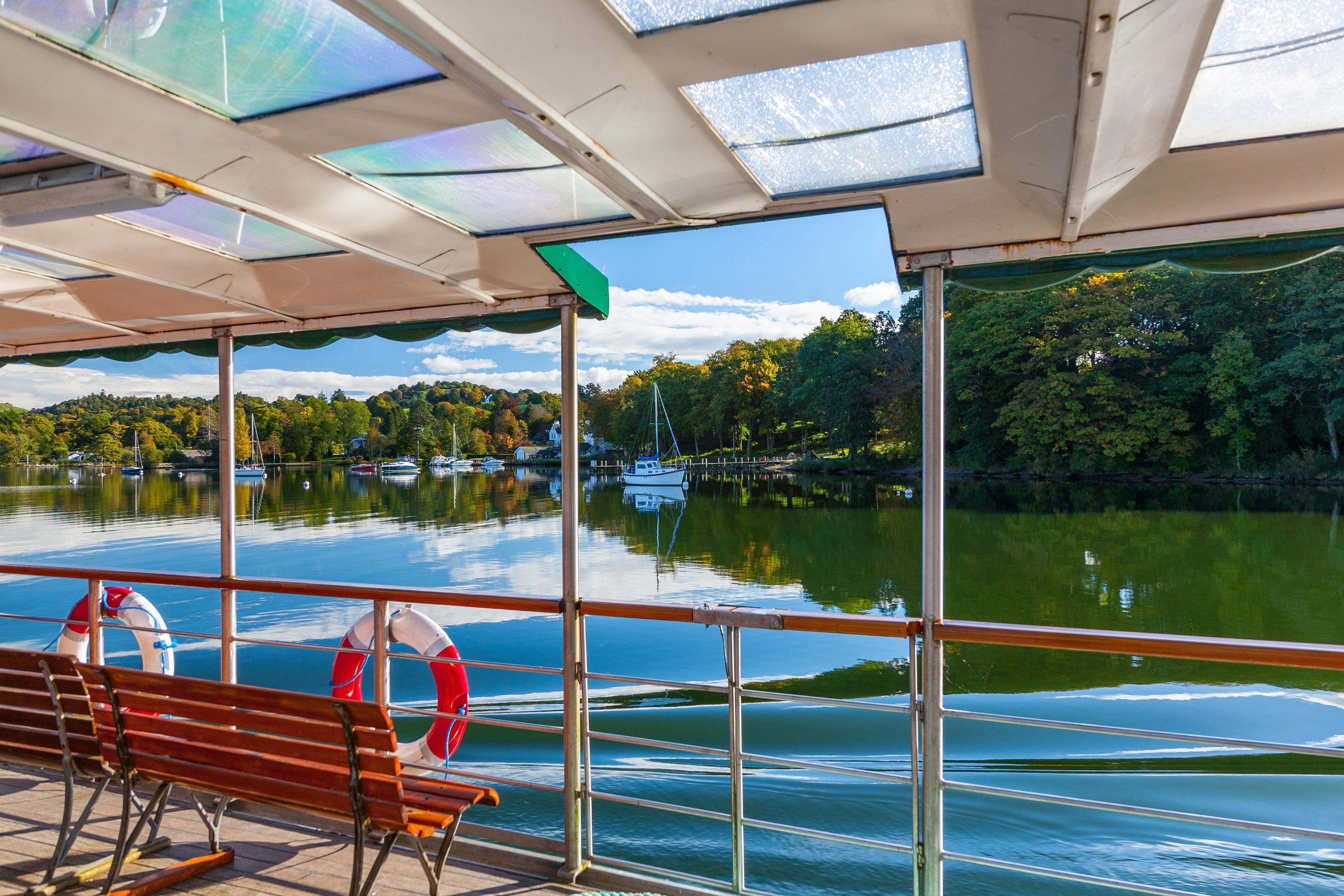 Threlkeld, a charming community about four miles from Keswick, is home to this exquisite cottage. Enjoy breathtaking views of Helvellyn and beyond at the foot of Blencathra.
This bright, open home with beautiful wood flooring has folding doors at the front and French doors at the side to maximise the breathtaking view. The garden, terraces in the front and back, and a lawn make this an excellent spot for the whole family to relax and take in the scenery.
You'll find pet-friendly pubs just a short walk from the dog-friendly accommodation. They serve hearty cuisine and locally brewed beer, while the nearby Castlerigg Stone Circle and Keswick Railway Path make incredible day trips. Keswick Golf Club, a nearby 18-hole course, is only a mile away for those who like the game.
Only four miles away is the town of Keswick, home to various shops and restaurants, as well as the Pencil Museum and Mining Museum. Sailing, water activities, and more spectacular treks may be found near Derwentwater.
Eribel Cottage is the ideal location for a busy and entertaining family vacation, with a luxurious cottage to return to at the end of the day.
Barrow Hollin is a magnificent and luxury Lake District cottage hideaway situated in a calm yet dramatic landscape on Cartmel Fell, above the enchanting village of High Newton and only a few miles from Lake Windermere. The Lake District's major attractions are within easy reach of this lovely setting.
Explore the neighbouring fells and small towns on one of the many hikes available. The nearby Simpson Ground Tarn is a picturesque reservoir surrounded by a small forest ideal for a stroll and a picnic.
It's only a short drive to the foot of Lake Windermere and the River Leven, where you'll discover several charming villages and Fell Foot Park. The Lakeside Ferry crosses the lake and provides access to the gardens, café, fishing, and jetties for anchoring and renting rowing and sailing boats.
The Lakeland Aquarium and the Lakeside Steam Railway Station are located in Lakeside, and the Lakeland Motor Museum is just down the road. To get to Grange-over-Sands and Morecombe Bay, go south along the Cartmel Peninsula and follow the meandering rural roads.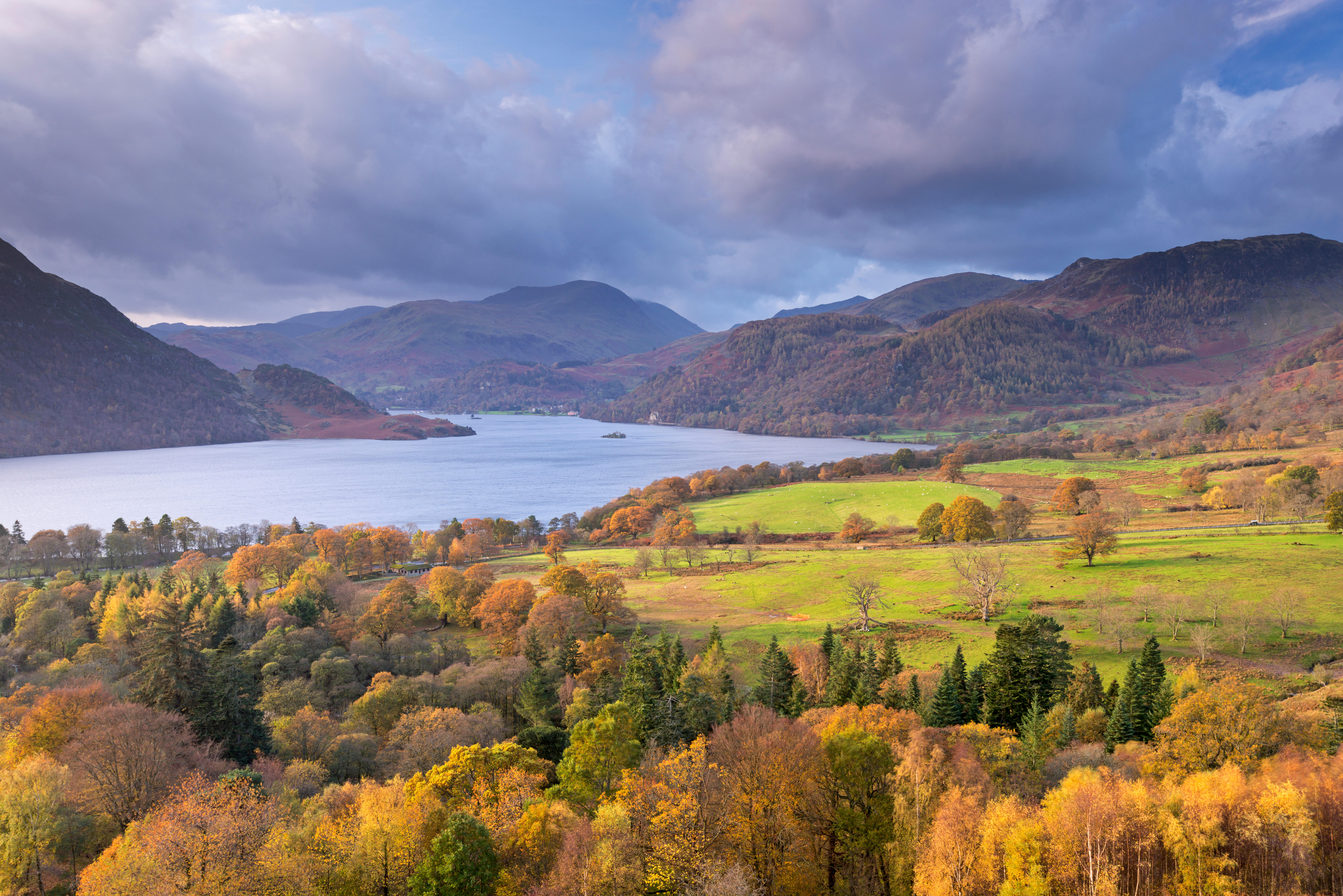 This miner's cottage is the perfect destination for a romantic weekend away in the Lake District. Enjoy cosy evenings in front of the blazing wood burner while admiring the breathtaking views of Ullswater from the comfort of your own home.
This lake district cottage is tucked away from the road beside the lake. As you look out across Glencoyne Valley, you can see Sheffield Pike's slopes heading up to Helvellyn behind you. An unpaved woods path leads to the cottage, and red squirrels often visit the property.
Exiting the cottages in the lake area, you'll find a communal lawned space with views of the surrounding valley and trees. There is a seating area with tables in the garden to relax and take in the view of the Ullswater lake.
Although there aren't many beaches in the Lake District, it's close to the stunning and serene Cumbrian shoreline. Unspoiled lakes and beaches await you and your dogs, where they can play in the shallow water and race along the dunes to burn off some energy.
Go no further than this charming detached country house set with beautiful views of Brotherswater and the middle Lake District Fells for a romantic getaway for two. Weavers Cottage, a 17th-century farmstead in the hamlet of Hartsop, is one of many stone houses in the area.
The National Trust protects Weavers Cottage because it is a historically significant structure in the area and its prominent location. Slate flooring and Herdwick wool rugs are found throughout the cottage, which preserves its original charm. This quaint property will draw those looking for a break from the daily grind.
Wildflowers and outdoor furniture adorn this south-facing private garden. Spectacular views of Hartsop Dodd, Dovedale, Hart Crag, and St. Sunday Crag can be seen from the garden.
It's a terrific location to kick back and relax after a long day of sightseeing. Sailing, kayaking, and lake excursions may be enjoyed on nearby Ullswater Lake, just three miles away. 
Hayeswater, a reservoir serving the borough of Penrith, lies a mile away from Hartsop and acts as a natural beauty spot.
Cartmel's main town centre is only a short walk away from this home, located near the River Eea and Wheelhouse Bridge.
The entrance door enters into a spacious hallway, which descends to the living spaces, which are warm and inviting. Sit back and relax in the sitting area with a roaring open fire, exposed ceiling beams, and plush carpets.
An outside patio area views a river and a meadow from the front yard. You will find an outdoor dining area with tables and chairs in a small walled garden towards the back of the house. After a hard day of walking, you'll appreciate the luxury of the hot tub, where you can relax and rejuvenate your muscles.
There is a cluster of outstanding inns, cafés, and restaurants, including a restaurant with a Michelin star. Take to the trails and explore the Hampsfell, Eggerslack Woods, and Lake District Mountains on foot. Alternatively, take a break and board the Lake Windermere boat, travelling ten miles into the central fells, passing via Bowness and Sawrey.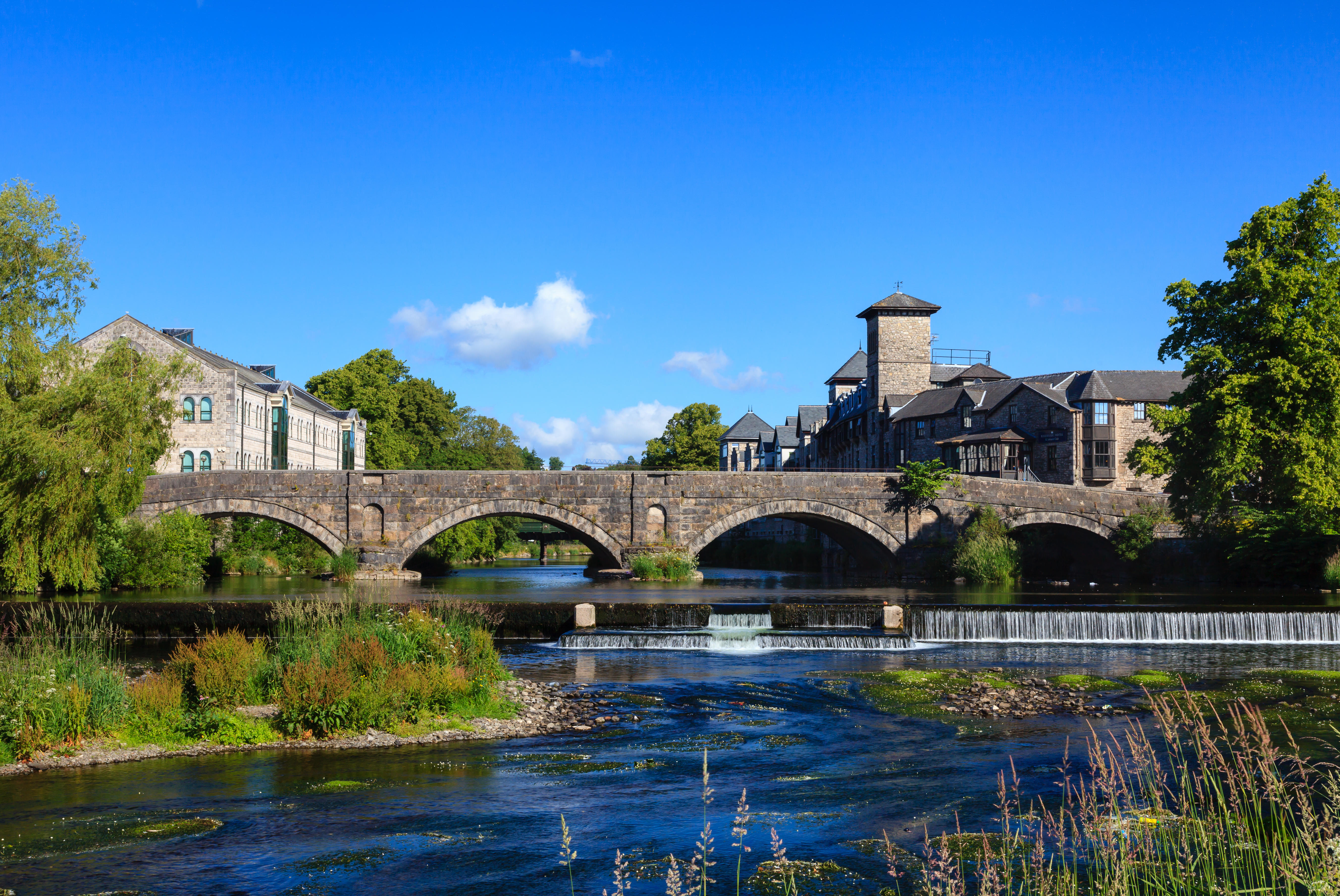 This luxury dog-friendly cottage has a long and illustrious history spanning two centuries. After serving as the local inn and hayloft, it's best suited as a unique getaway for couples, friends, and families with dogs.
It's located in Grayrigg, a serene village in the Lake District, ideal for exploring the area's magnificent scenery. Nearby attractions include Windermere and Ullswater, which can be reached in less than 30 minutes by car, and you can easily access the Yorkshire Dales from here.
If you're feeling adventurous, take a day trip to explore the lakes and dales and take in the breathtaking scenery. Taking a boat cruise on one of the lakes is an unforgettable experience, and the charming towns sprinkled throughout the surrounding countryside are well worth visiting.
Kendal, a thriving market town with a twelfth-century castle, busy pubs, and all the supplies you'll need, is only 10 minutes away. Return home, open the century-old door and light the wood burner before settling down for a night of talk and a good glass of wine.
Relax and take in the breathtaking scenery at this historic barn dating back to the 1700s. Close to Bowness town and Lake Windermere, you will escape to the calm and serenity of the rural lakes.
The Hayloft retains much of the charm of the old structure while still being a highly upscale haven. Luxury leather couches and a wood-burning fire grace the home's eccentric living area.
Farmers' fields dot the Newlands Valley, which is a great place to walk because of the variety of routes available, including low-level valley treks and fall hikes. Discover the beauty of the Derwentwater and Keswick area with a quick trip to Braithwaite.
You're only a short walk from the Dalesway's route, where you can begin a variety of treks and several renowned gastropubs. This is a great option if you're looking for a place to get away from it all with your family and your canine companion.
Townfoot Barn, a stone-built, standalone cottage tucked away in Troutbeck, is a magnificent property backed by a towering hill. Charming Town Foot Barn is an ideal location to experience the Lake District's many attractions.
Take a short walk into the heart of Troutbeck and have a hearty lunch at one of the many countries and pet-friendly pubs that line the streets. If you're looking for breathtaking views, go to Bowness-on-Windermere, a charming village on the shores of Lake Windermere, England's biggest lake.
The area is ideal for relaxing walks or boat rides along its placid waters, bordered by snow-capped mountains. Townfoot Barn is the perfect location for a romantic getaway.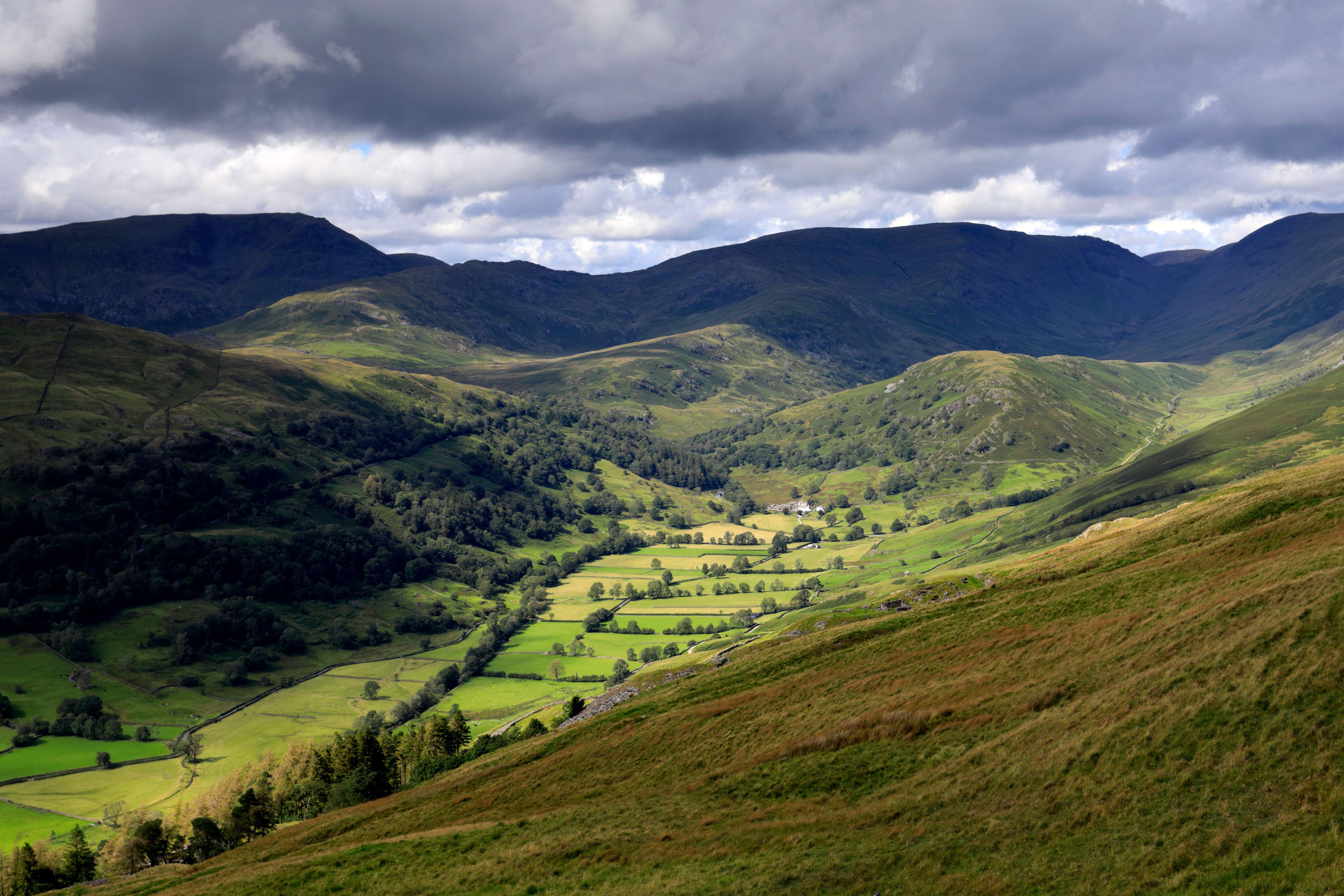 FAQs
Are dogs permitted on Lake Windermere cruises?
Dogs are welcome on all Windermere Lake Cruises and travel for free as long as they are well-behaved and kept on a lead.
What attractions in Cartmel are dog-friendly?
Several attractions and tours are dog-friendly. You can enjoy a walk through the Armitt Museum in Cumbria or go on a cruise with your dog. You could enjoy a train ride with your pet and tour historical castles.
What are the Kendal Muddy Trails?
The Kendal Muddy trails is a nickname for the many walking trails available to you and your pet. The name "muddy trails" comes from the fact that many dogs like rolling in the mud, particularly on the renowned Kendal Castle and Serpentine Woodsand footpaths. 
Unfortunately, you are not protected from getting muddy, and it's a lot of fun for you and your dog.
Are there any dog-friendly castle tours in the Lake District?
Lowther Castle is dog-friendly, except for the children's playground. This means you may spend an entire day with your dog, appreciating everything it offers.
Conclusion
You may have a relaxing staycation at any luxury dog-friendly cottages in the Lake District. There are so many luxury dog-friendly accommodations and activities to choose from that every scenic hamlet and lake is a new experience waiting to be had. Book a dog-friendly Lake District holiday with your furry best friend and prepare for an adventure.
Discover more pet-friendly accommodation across the UK
Make the most of the range of pet-friendly accommodation the UK has to offer, with our favourites below: