With so many great Slingo games to choose from, it can be hard to decide which one to play first! Some players decide to narrow it down by choosing Slingo games based on volatility level, bonus features, or theme.
In this article we're going to focus on our most popular low to medium volatility Slingo games, and hopefully give you some inspiration for what to play next. From the spooky Slingo X-Scream to the star-studded Britain's Got Talent Slingo, you're sure to find the game for you.
Not sure what low volatility means? Don't worry – we explain everything below!
---
*Terms and conditions apply.*
---
What Does Low Volatility Mean?
Volatility in slot games refers to the level of risk the game has. To simplify it slightly, it is the game's hit rate (how often you can expect to win), in combination with its maximum exposure (the biggest possible win in the game). 
Games are often categorised as high volatility, low volatility, or medium volatility. High volatility games are those with a higher risk, but bigger potential rewards. These types of games tend to pay out less frequently - but the prizes tend to be bigger when they do pay out.

Low volatility games present a smaller risk, but the potential prizes are also smaller. These games tend to pay out more frequently, but with smaller prizes. They are ideal if you're new to online gaming, or if you have a smaller budget.

Whatever game you choose, remember to always gamble responsibly, and never spend more than you can afford to lose.
Try Our Most Popular Low Volatility Slingo Games
Here at Slingo we have a great selection of our own low volatility games to choose from. Keep reading for more information about our most popular low volatility titles:
Slingo Reel King
Slingo Reel King is an epic Slingo game that combines the best bits of slots classic Reel King with the much-loved Slingo mechanic.
As well as the familiar Slingo grid and pay ladder, Slingo Reel King has a few special features. Reels can randomly make a 'ding' sound on any spin – when this happens you'll progress further along the Reel King trail, where there are five exciting bonus games to be triggered.
Activate the Ultra King game to see up to nine Reel King characters appear on the screen, each giving you the chance to win real money prizes.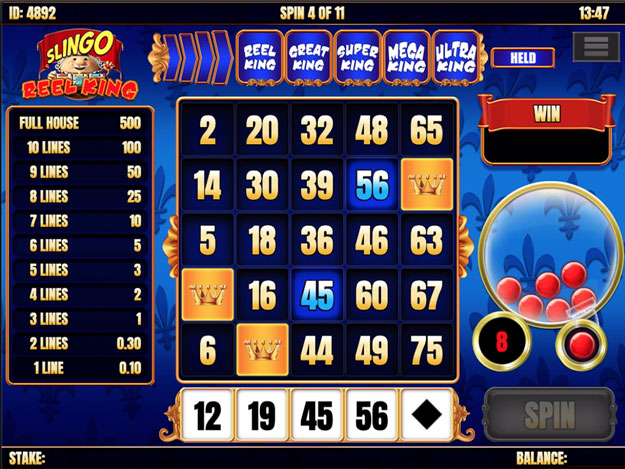 Slingo X-Scream
Slingo X-Scream is a spooky Slingo game with a Halloween theme! This time the familiar Slingo grid has been transported to an eerie graveyard at the dead of night, complete with scary skeletons and pumpkin lantern Jokers.
Spin the reels to match up numbers on the familiar Slingo grid, completing Slingos to work your way up the pay ladder. With a bewitching top prize of 500x your bet for a Full House, Slingo X-Scream could see you walking away with a real Halloween treat.
Find three Jokers or Super Jokers (represented by spooky pumpkin lanterns) on the reels on a single spin to win an instant cash prize!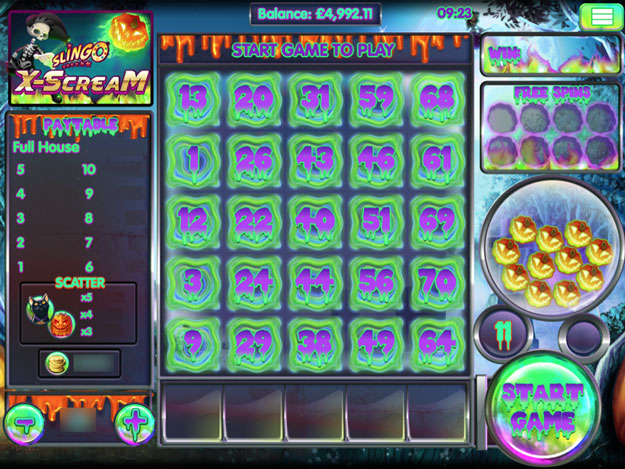 Britain's Got Talent Slingo
If you love nothing better than catching up with BGT on a Saturday night, you'll want to try this Slingo slot. Match the numbers on the reels to the grid above and watch as the corresponding numbers are replaced by the iconic Britain's Got Talent star logo. 
Britain's Got Talent Slingo has the potential for some superstar wins, with a jackpot of up to £20,000 up for grabs. The cash prize increases with every win, with Super Jokers and bonus coins thrown in for good measure.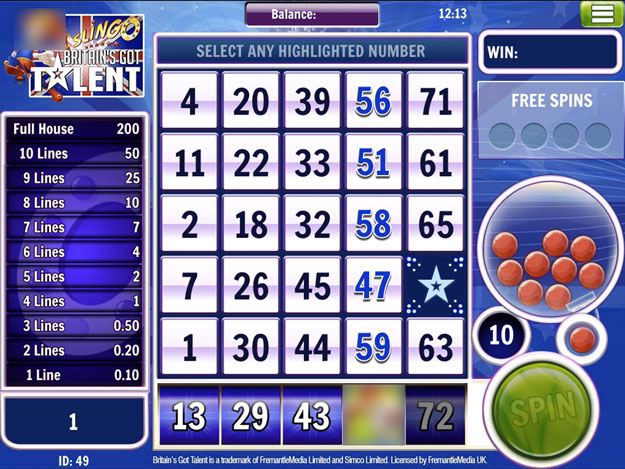 Slingo Riches
Slingo Riches was the first ever Slingo game, and it has remained a fan favourite since its release back in 2015. The game has a simple, pared back design with a relaxing blue and purple background that reminds us of classic casino games.
The grid itself is clear and easy to understand, with a pay ladder on the left of the game screen that you can work your way up by completing Slingos.
All the classic Slingo characters are here too, with the Jokers and Super Jokers to help you mark off numbers. But watch out for the Devil, who will try to stop you landing winning combos!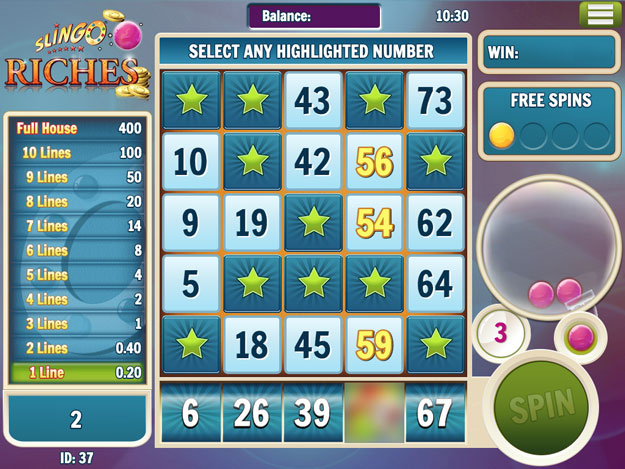 Slingoooal
Whether you're a football fanatic or you've got two left feet, Slingoooal is a high-energy game that everyone can enjoy.
To play, simply match numbers on the reel with those on the grid to complete Slingos and work your way up the pay ladder on the left of the screen.
Look out for football boot Wilds and gold trophy Super Wilds to help you score Slingos on the grid. Score a hat-trick of football boot Wilds or gold trophy Super Wilds in a single spin to win an instant cash prize!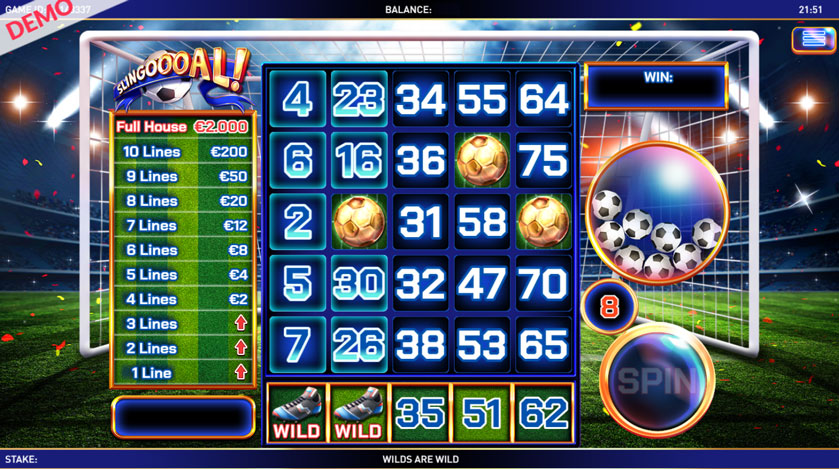 Find These Low Volatility Slingo Games at Slingo.com 
Find all these low volatility Slingo games and more at Slingo.com, home to all the latest Slingo, slots and casino games. Join us now for an amazing gaming experience in a safe, secure environment that puts you first. Always gamble responsibly, and never spend more than you can afford to lose.