Slingo Encourages Responsible Gambling
Here at Slingo we want to make sure all our players have fun whilst gambling responsibly, and an important part of that is knowing your limits and sticking to them. That's why the team at Slingo Originals have been working hard behind the scenes to create some innovative new Play Controls, designed to help you stay in control of your spending and set appropriate limits for each different game.
This helpful new feature is already live on all Slingo games as well as Baking Bonanza and Tutan's Treasure via all platforms, so check them out to see it for yourself!
To show you how it looks in real life, we've created a short video using one of our most popular games, Slingo Rainbow Riches. Watch the video below. 
How the Play Control works
When you load a new game, you'll see a new message on the screen informing you that you can control the number of extra spins and maximum prices offered in Play Controls, represented by a shield with a tick on it.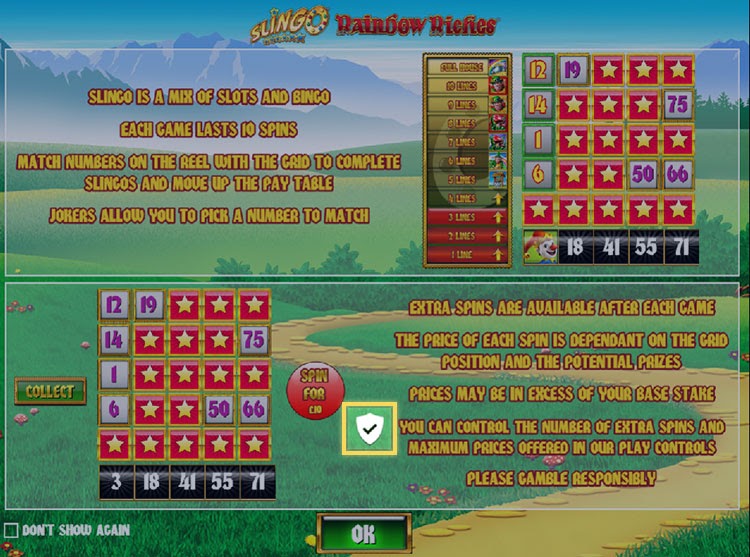 When the game has loaded, you'll be able to select 'Play Controls' from the burger menu (the three horizontal lines that look like a burger if you use your imagination!).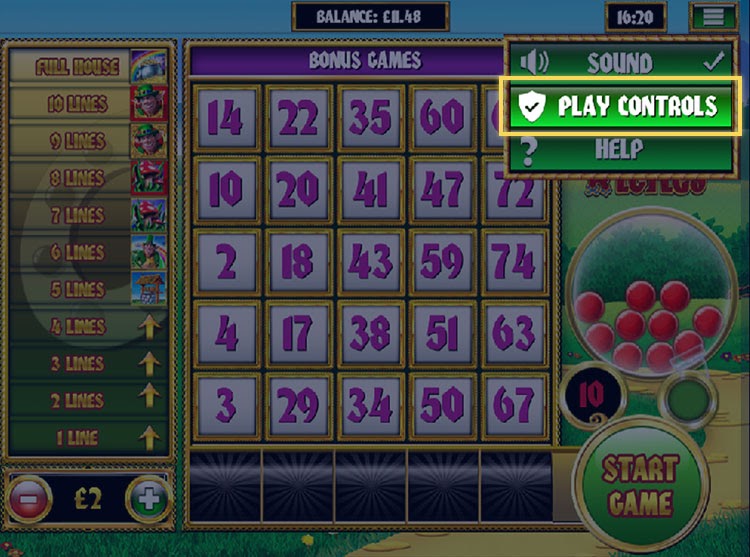 You can use Play Controls to set the number of extra spins, the maximum extra spin price, the total single game stake and limit the total single game loss.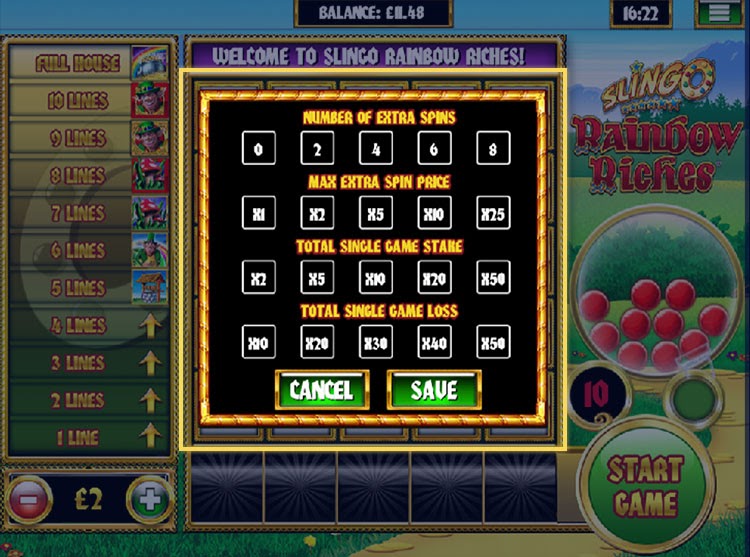 As soon as you reach the limits you set while playing the game, a message will pop up saying 'Limit Reached' and informing you that the game will now end and any winnings will be collected. Clicking 'OK' will end the game.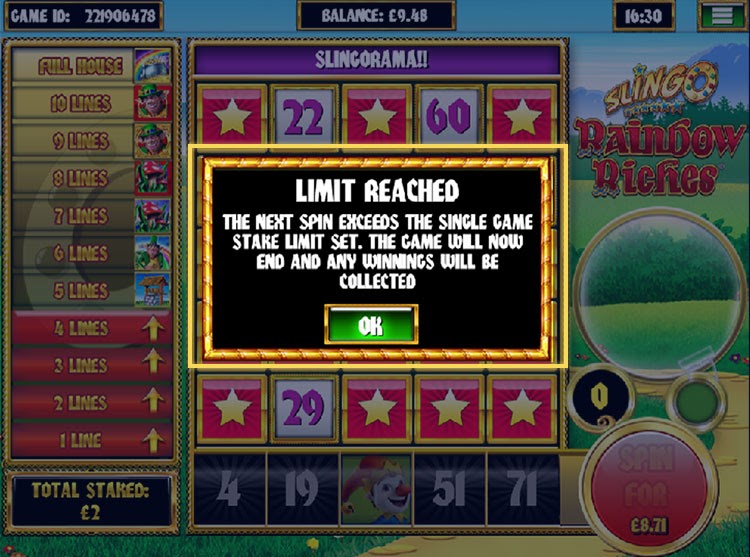 Play Control is available in all Slingo Originals game
Once you set Play Control settings for a particular game, they will remain active each time you play the same game across desktop and mobile. However, you will need to set new limits for each different game.
For more information about responsible gambling, be sure to check out the Responsible Gambling Page and our Responsible Gambling 101 guide.