We all know by now how exciting the Slingo genre is, so we won't preach to the converted with a long list of reasons why we love Slingo games. However, something that quite a few Slingo fans overlook is the possibility for free spins when playing Slingo. As you know most Slingo games have a set number of spins, so adding an extra spin to two to the tally can be a complete game changer when it comes to landing those all-important last-minute Slingos.
Because of this, we've made a list of the best Slingo games that incorporate free spins into their gameplay, so keep on reading to find out more!
Slingo Bells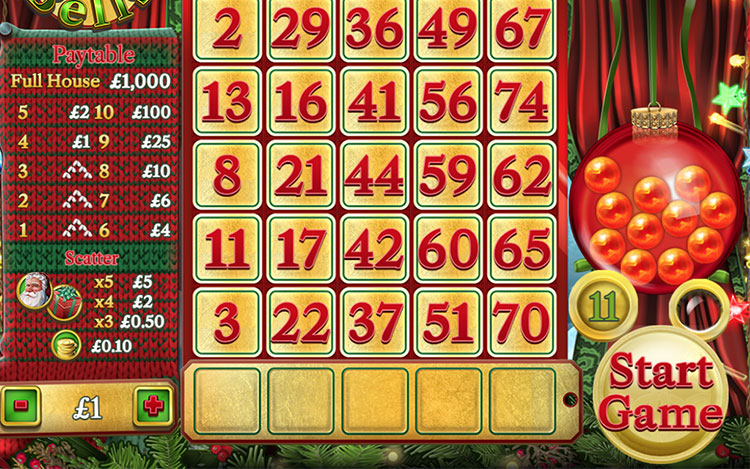 They say Christmas comes only once a year, but here at Slingo we believe it can be Christmas every day if you choose, which is why fabulous festive games such as Slingo Bells are available all year and on any device you like, meaning you can get in touch with the Christmas spirit whenever the feeling strikes you. 
When chestnuts are roasting over an open fire and carols are playing, it's the most magical time of the year. Slingo Bells is the ideal Christmas gift, with the possibility to win up to 1000x your bet! To enter the winter wonderland, press 'START GAME' and spin the slot reel to mark numbers off your 55 grid. You'll obtain a Slingo and climb up the win ladder on the left if you mark off 5 numbers in a row. You may even enjoy extra spins in the spirit of Christmas to keep the festive vibe going! Jingle Bells!
Slingo Riches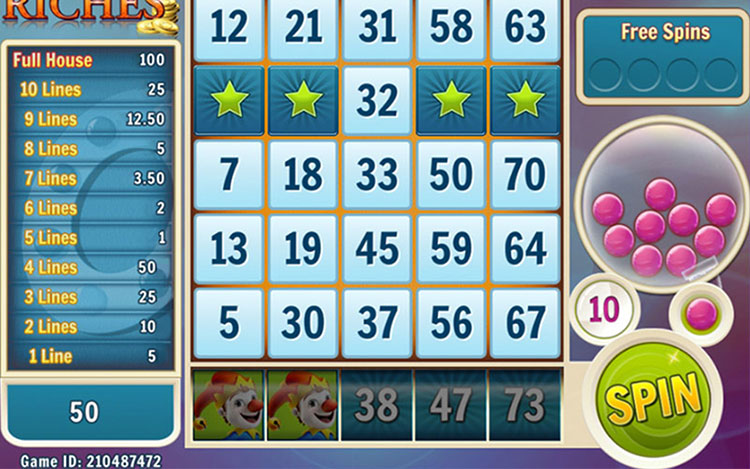 Discover the original Slingo masterpiece that is sweeping the internet gaming industry! Slingo Riches is a must-play for slots and bingo players alike, combining the greatest features of slots and bingo in a super fun, engaging structure that is smooth, simple to play, and, of course, highly unique.
The game mechanic which is now well-known among Slingo aficionados was originally used in this much-loved classic. Players will earn a 'slingo' if they mark off 5 digits in a row horizontally, vertically, or diagonally, and will climb up the bonus ladder to the left of the screen. There are also special symbols, such as the free spins sign, which awards an extra spin at the conclusion of the regular game; a factor that can be really handy if you're close to completing a last-minute Slingo or two. 
Slingo XXXtreme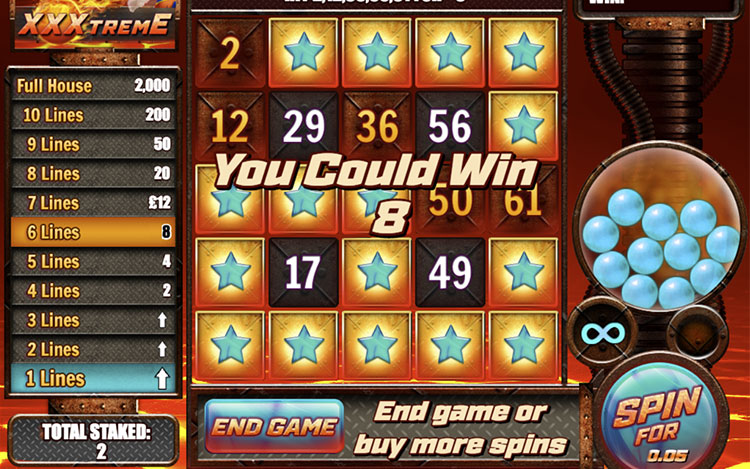 Slingo Xxxtreme poured more fuel (and 'X's) to the flames just when you thought they couldn't get much brighter. As lava bubbles beneath your grid, press 'START GAME' to release the fiery balls and light up the slot reel, which will mark numbers off your 55 grid when they match. You'll obtain a 'slingo' and climb up the win ladder on the left if you mark off 5 digits in a row. 
This boosted version of Slingo gives you the potential to earn up to 1000x your wager and is more fast-paced and action-packed than ever before. Is it still too spicy for you? There are not only free spins on offer in this title, but once the main spins come to an end you can buy an unlimited number of extra spins, which can really give you the edge and the chance to complete more Slingos. After you've used up your first 11 spins, you can buy more at the conclusion of the game. The cost of the next spin will be displayed on the 'SPIN' button, and the number of extra spins you can purchase is unlimited!
Slingo Masked Singer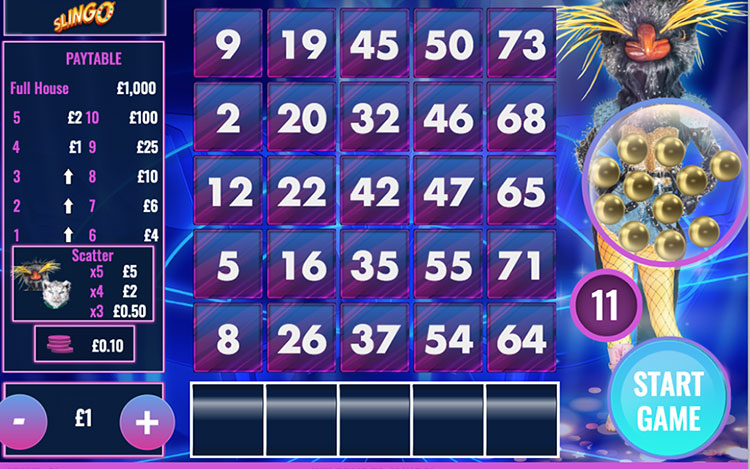 The Masked Singer is an iconic TV show, known the world over. Featuring secret celebrities taking the stage in fantastic costumes, Slingo Masked Singer allows fans to enjoy the thrilling atmosphere of the show whenever they like. Masked Singer Slingo follows in the footsteps of a number of other brand-specific themed Slingo games. This version of Slingo has a straightforward design. It's branded with The Masked Singer logo, is mostly dark blue - presumably to reflect the stage - and depicts Rockhopper from the current series, as you'd expect. They're on the left side of the screen, looking after the balls, while the 5x5 grid and paytable are in their normal spots in the middle and right.
Like with most of the other Slingo games on our list, you start with 11 spins, but you can win spectacular free spins and purchase an endless number of extra spins, just like in past versions of Slingo!
Play These Games with Free Spins at Slingo.com
As you may have guessed by our name, we're obsessed with all things Slingo, and all the games listed above, as well as so many more, can be played at any time you like, and on any device of your choosing. There truly is a Slingo title for everyone with themes such as game shows, holidays, high-octane action, and so much more. Sign up and play today to discover a whole world of fantastic Slingo titles, slot games, casino games, and so much more at Slingo.com.