Learn How Bingo Works and How to Play It
Bingo is one of the most popular games in the UK, and it's easy to see why! With its simple, sociable gameplay plus the chance to win amazing cash prizes, this high-energy game is here to stay.
Bingo even inspired the birth of Slingo itself, when its creator Sal Faciglia came up with the idea of combining slots and bingo to create an exciting new game.
Although bingo was (and still is) played in bingo halls, today online bingo can also be enjoyed from the comfort of your own home.
In this guide, we'll discuss how online bingo works and how to play it. Eyes down and let's Slingo!
 How Does Online Bingo Work?
Online bingo features all the best bits of a traditional bingo game, with a few exciting new additions. Just like regular bingo hall games, you'll mark off numbers on your ticket (or tickets) and try to create winning patterns (usually One Line, Two Lines or Full House, but there are other variations too).
However, with online bingo you can play in your PJs, on the bus or wherever you feel like it! A Random Number Generator (RNG) acts as the bingo caller, ensuring that the game is completely fair.
Numbers are marked off automatically so you don't have to worry about missing any, and wins are automatically awarded. There's no need to get up and shout out 'bingo!' when you win – although of course you can if you feel like it!
Unlike traditional bingo halls, which often require silence while the numbers are called, online bingo games have fun chat rooms where you can socialise with other players all around the world! 
Getting Started:  How to Play Bingo Online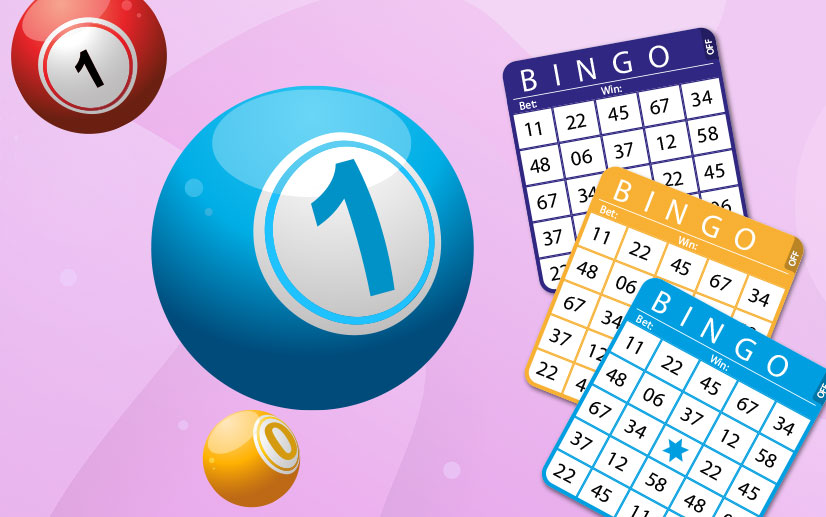 Follow our helpful guide to playing bingo online and you'll be a pro in no time. Read on for a quick breakdown of the key steps you'll need to take to get started. 
Register and Credit Your Account
If you're not already a Slingo member, first you'll need to register using our simple form. Once that's sorted, you'll need to add credit to your account to play with.
Choose Your Bingo Game
At Slingo we've got lots of different bingo games and rooms to choose from. Zoom Room, Jackpot Room, Heavy Weight, Bingo Blast, Country Roads, and Boom Box are a few of our favourites!
Buy Bingo Tickets
Once you've picked a game it's time to buy tickets! You can choose how many tickets to buy, and there's also an option to pre-buy tickets in anticipation of upcoming games.
Play Bingo at Slingo!

It's time to play! Matching numbers are marked off automatically on your ticket, or you can choose to do it manually if you prefer.
Enjoy the Chat Room
Get involved in the bingo chat room to make the most of this sociable game. Interact with players around the world, and play fun bingo chat games to win bonus prizes! Click here to read more about our bingo chat rooms.
How to Play the Different Types of Bingo
There are a number of different types of online bingo, each with its own format and rules. In this section, we take a look at how to play the various bingo games.
How to Play 90 Ball Bingo
90 ball bingo is the most popular form of online bingo in the UK. The game is played on a rectangular 9x3 grid, with three lines and five numbers on each line (ranging from 1 to 90). It usually features three prizes: one for 1 line, one for 2 lines and one for a Full House. First players try to complete one line, then two, then a Full House! 
How to Play 80 Ball Bingo
80 ball bingo is faster than the standard 90-ball game, and it's played on a 4x4 grid filled with numbers from 1-80. In most games you have to complete a specific pattern to win, and there's often a progressive jackpot to be won. Common patterns include X shapes, central squares and four corners.
How to Play 75 Ball Bingo
75 ball bingo has… you've guessed it… 75 balls! It's the most popular version in the US, and is played on a 5x5 grid with a blank square in the centre. Players need to mark off a specific pattern to win, and there's usually one main prize up for grabs.
How to Play 30 Ball Bingo
The new kid on the block is 30 ball bingo. With fewer balls, it usually takes just minutes to find a winner, creating a fast-paced gaming experience with increased player involvement. 30 ball bingo is played on a 3x3 grid, and usually won by marking off all the numbers in your card.
Play Online Bingo at the Official Slingo Site
Where better to play online bingo than the official Slingo site? With a great selection of exciting bingo games and rooms, there's something for everyone at Slingo.com. Join our community of friendly players, with fun chat rooms and the chance to win amazing cash prizes! Ready to play?