Swiss watches are revered globally for their craftsmanship and quality. Home to some of the biggest brands in the watch industry, like Rolex, Patek Philippe and Tudor, Swiss watchmaking brands are known for their unique and innovative watches.
Two of the country's leading brands are Breitling and Omega. Both are famed for their distinctive design, but which is best?
Here, we explore the history of the two watch brands and review their quality, prices, exclusivity, cultural significance and features to determine which watchmaker offers more bang for their buck.
A brief history of Breitling and Omega watches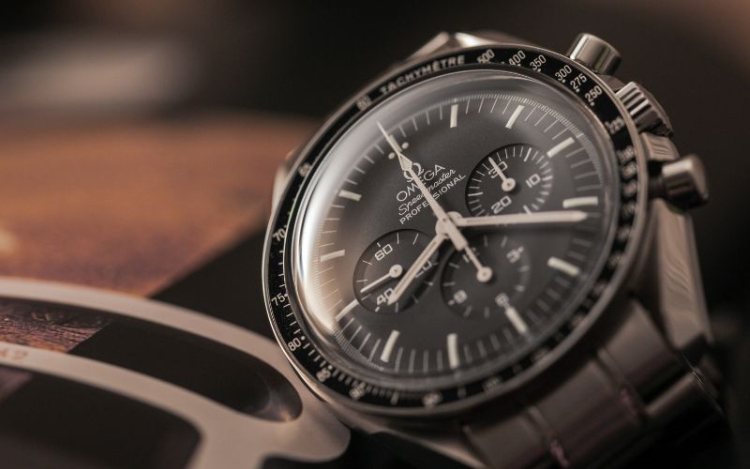 Both Omega and Breitling watches started as family-owned businesses in Switzerland. Omega was founded in 1848 by Louis Brandt and Breitling in 1884 by Léon Breitling.
Breitling found acclaim for creating the first wrist-worn chronograph (AKA stopwatch), making them the go-to pilot's watch, as the clockface calculates speed and distances. Breitling's success in this field has led them to partner with the Royal Air Force and US Army.
Omega's watches are celebrated worldwide for their time-keeping ability. Omega even made the first watch to repeat minutes - exceptionally convenient for timing laps in races. This dedication to precision led to Omega becoming the official timekeeper of the Olympic games in 1932, a title still held today.
These long and illustrious histories, exquisite quality and unmatched accuracy, have made Breitling and Omega incredibly popular brands amongst adventurers, like divers and pilots, and watch connoisseurs alike.
Omega vs Breitling watches: Which should you choose?
If you want to treat yourself to a timepiece from a recognisable Swiss watch brand, you can't go far wrong with one from Omega or Breitling. Both brands are stooped in history and offer an extensive range of luxury watches.
Quality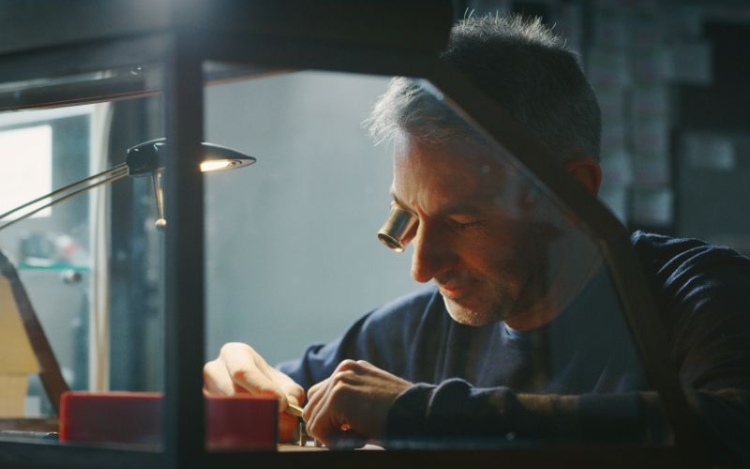 Comparing Omega and Breitling watches on quality is difficult, as both brands create exquisite pieces that hold titles as some of the best mechanical watches money can buy. 
Omega makes its calibres in-house to achieve industry-leading accuracy and timekeeping precision. Although Breitling watches tend to feature calibres made elsewhere, they still boast incredible craftsmanship and use only the highest quality materials throughout.
Breitling watches take inspiration from aviation and include features like chronographs. The most famous example is the Breitling Navitimer, which features a self-winding chronograph movement.
Meanwhile, Omega is more well-known for its associations with space, with the Omega Speedmaster worn by Neil Armstrong on the historic voyage to the moon.
Similarly, the iconic Omega Seamaster Diver series of watches features a timepiece that has seen users wearing to depths of up to 6,000m, the Ultra Deep.
Omega score: 9.5/10
Breitling score: 9/10
Cost
Closely matched once again, the two Swiss watchmaking brands stand neck and neck regarding price. Omega and Breitling's prices both start at around £4,000 for entry-level pieces.
Omega watches tend to be more expensive towards the top end of the price list, with some ultra-rare watches selling for upwards of a million pounds due to their limited availability. The most expensive Omega ever sold was a 1957 Speedmaster that fetched $3.4 million in America.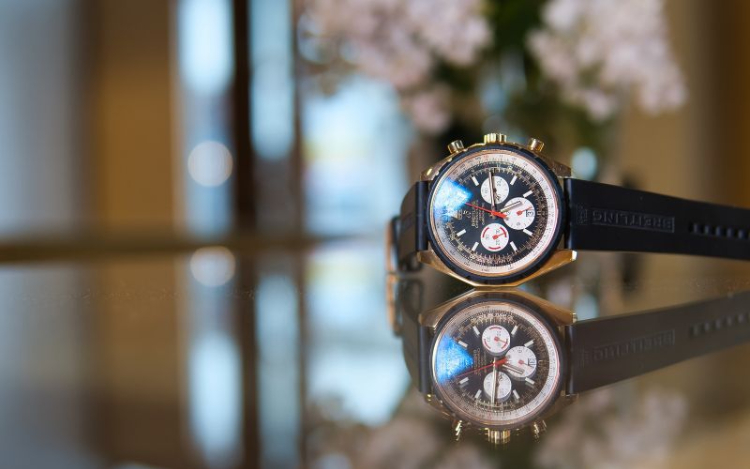 By contrast, Breitling watches rarely cost over half a million pounds, although you can pay upwards of five figures depending on the model. The most expensive Breitling wristwatch was a Bentley Flying B that sold for $255,000. It fetched this price due to its exclusivity, as Breitling only made 50 of this particular model.
While these prices may seem astonishingly high, some watch enthusiasts see them as long-term investments. Like art, property, and classic cars, Breitling and Omega watches can grow in value over time, providing owners with an impressive return on their investment!
Omega score: 9/10 
Breitling score: 8.5/10
Exclusivity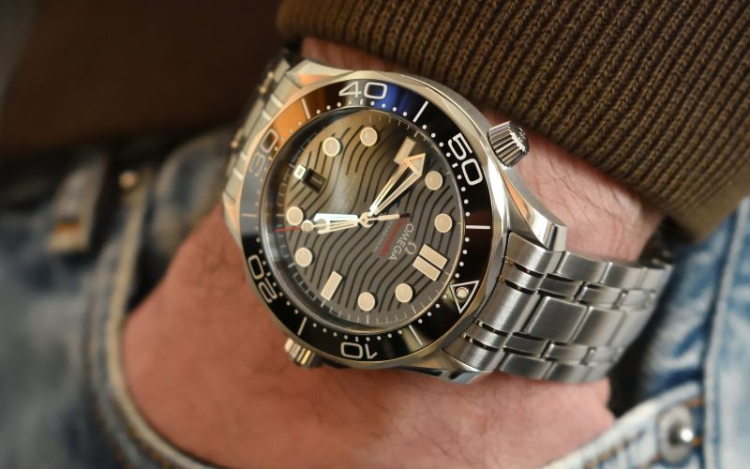 Both Breitling and Omega watches are evenly matched when it comes to exclusivity. They are high-end and exceptionally well-made, which is reflected in their price points. 
Breitling focuses on limited edition models and collaborations in niche markets, creating unique pieces with specialist functions catering to specific areas of interest, like aviation.
Omega offers a broader range of collections and styles, but its most iconic models are still highly sought-after. Omega's watchmakers sometimes release limited edition timepieces, too. These enjoy widespread revere amongst watch collectors and can fetch dizzying prices at resale.
Ultimately, as with most things, the exclusivity of each brand's watches varies from model to model. With such diverse audiences and offerings, Breitling and Omega offer watches that appeal to all enthusiasts, whether they want an aviation-inspired Breitling Navitimer or an Omega timepiece inspired by diving, like the Seamaster.
Omega score: 9/10 
Breitling score: 9/10 
Cultural significance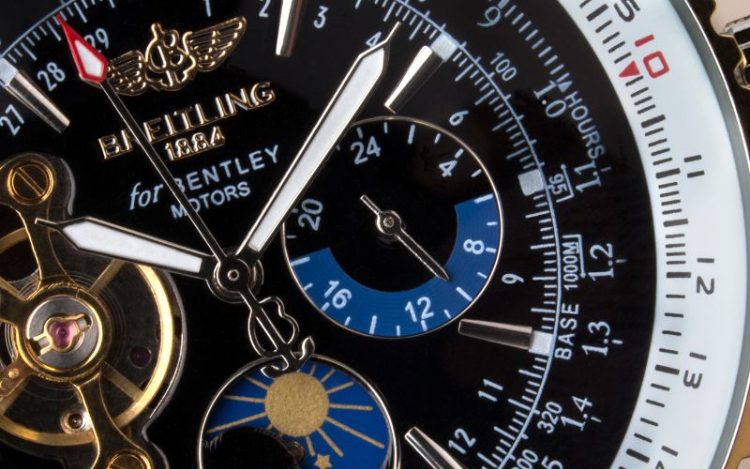 In the horology world, Omega and Breitling are two names that hold a lot of weight and respect due to the craftsmanship that goes into making their watches.
Outside of watch enthusiasts, Omega has built its reputation on ties to space exploration, the Olympics, and its partnership with the James Bond franchise. These associations with substantial historical and cultural moments have led Omega to be worn by legends like Steve Carell, Tom Hanks, and many more.
However, Breitling has a loyal following in aviation thanks to its precision and the impressive functionality of its collections. Breitiling's standing as an adventurer's watch has earned fans like Brad Pitt, Leonardo DiCaprio, Charlize Theron and treble-winning Manchester City striker Erling Haaland.
Omega score: 10/10 
Breitling score: 9.5/10 
Features
In terms of design, both brands offer similar luxury watches. That being said, the most significant difference between the two companies is their approach to dials. 
Breitling is famous for creating watches with busy dials, highlighting their many complications and features. Omega watches also boast impressive features, including co-axial escapement, which enhances accuracy and the need for regular maintenance.
With regards to certification, both Omega and Breitling are evenly matched again. Breitling watches are COSC-certified, which is a testament to their accuracy and precision. Many Omega watches are Master Chronometer certified, which speaks to the timepieces' precision and resistance to magnetic fields.
Omega score: 9.5/10 
Breitling score: 10/10 
Final scores
Whether you choose a Breitling watch or an Omega timepiece, you buy undeniable quality. Both watch companies have built their reputations and legacies on creating exact, detailed and aesthetically pleasing watches.
It's a tough call to make, but our comparison reveals that Omega edges to victory with its cultural significance, resale value and in-house calibre manufacturing.
Omega score: 47/10 
Breitling score: 46/10
It's time to get to grips with more Luxury brands... 
If you enjoy the finer things in life, look at our Lifestyle blogs for the latest luxury brand guides on everything from electric cars to kitchens.
And, what better way to start saving for your dream Breitling or Omega watch than by winning big with Slingo? With the best slots in the UK and online bingo games, you could soon be showing off your new watch.
If you're interested in finding out more about luxury timepieces, check out our other watch blogs:
Or, for more opulence and splendour, take a look at our other recommendations:
FAQs
What's better, Breitling vs Omega?
Both Omega and Breitling are renowned for creating high-quality watches, so which is better is ultimately up to you.
The two brands make wonderfully precise and accurate timepieces, so you'll have plenty of wrist appeal no matter which you choose.
The main differences between the brands lie in who they make watches for. Breitling makes aviation-inspired watches, which feature intricate dials and details, like chronographs. Conversely, Omega is synonymous with space and sea exploration thanks to their Speedmaster and Seamaster timepieces.
Is Omega more prestigious than Rolex?
Both Omega and Rolex are highly regarded Swiss watch brands with rich histories and strong reputations in the luxury watch market, so their prestige is subjective.
Omega is known for its innovation and technological advancements, particularly in precision timekeeping. It has a prestigious legacy as the official timekeeper for the Olympics and has been the brand of choice among political figures and astronauts for decades. Omega watches are often associated with elegance, sportiness, and cutting-edge technology.
Rolex is synonymous with luxury and is recognised for its timeless designs, exceptional craftsmanship, and status symbol. Rolex is often linked with classic, understated luxury and is favoured by a wide range of individuals, including celebrities and business executives.
Both brands have their own unique strengths and appeal, making them highly sought-after choices in the luxury watch market.
---
DISCOVER SLINGO
YOUR OFFICIAL SITE FOR SLINGO GAMES
Slingo is a vibrant online casino with a fantastic selection of Slingo games, online slots, live tables and more.
Join The Fun on Slingo.Com!