That time of year is on the horizon when you pack your bags and sail away to a holiday home for some time away from work. Among the best amenities to have, a private hot tub ranks way high.
Unfortunately, not all luxury lodges offer you a private hot tub while allowing your four-legged friend to come along on the trip. But, don't worry, as we have compiled this list of pet-friendly lodges specifically for this occasion.
Our lifestyle news keeps you in the loop with luxury trip planning tips to make your vacation fit for royalty!
Scotland
First up, there is Scotland in the northern region of the UK, with beautiful locations and vast landscapes. What dog-friendly cottages offer hot tubs for their residents in this part of the United Kingdom?
Take off to the beautiful mountains surrounding Loch Ness Country Lodge and explore the Scottish Highlands. This country lodge is the best location for a dog-friendly holiday away from the buzzing city life.
The glass walls of this marvellous cabin capture the outstanding natural beauty of the surrounding countryside. There is a wood-burning stove to keep you warm during your break and a sleek modernistic design from the bedrooms to the dining area.
Guests can take a furry friend out for a walk and explore the rural countryside. Loch Ness Country Lodge can accommodate large groups of people because the lodge has sleeping space for up to 6 people.
Regardless of the special occasion, whether it is a romantic getaway or a solo trip, Loch Ness Country Lodge is one of the best dog-friendly cottages in this part of the country.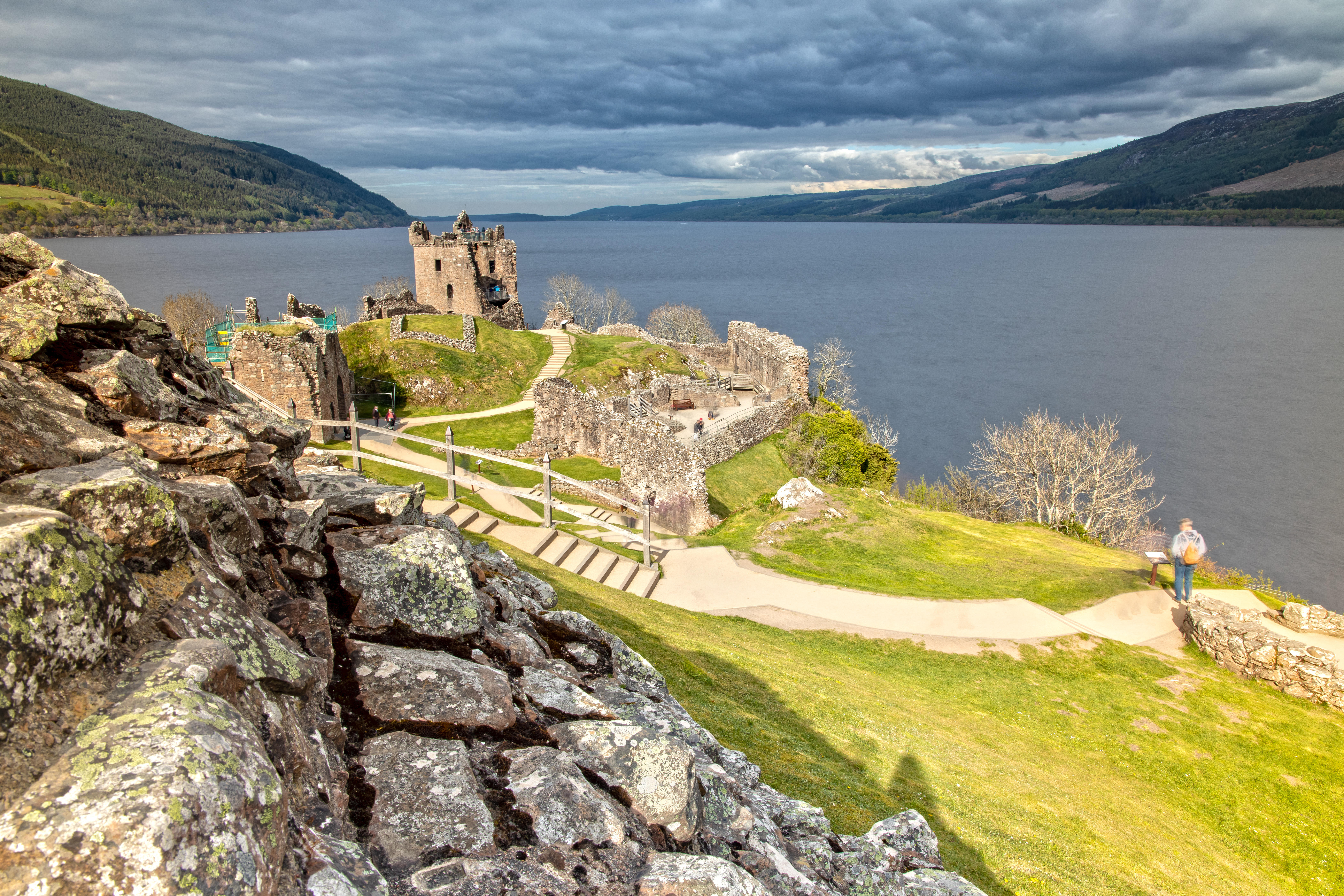 Pebble Beach, Culloden, provides an out-of-this-world pet-friendly holiday experience. Enjoy waking up to the beauty of the Inverness Firth with direct access to the shoreline. This location is a prime destination with great views even from the hot tub facing outward to the beach.
Some of the most beautiful Black Isle views can be captured in this prime location for a family holiday with an accommodation capacity of 10 people. The lodge is in a cosy area with the best amenities you could ever look for in dog-friendly properties.
Pebble Beach is perfect for long walks with your dog and, afterwards, returning to a sleek dining area and BBQ hut in the evening. The beach is one of the best dog-friendly beaches in Scotland with private access.
Boasting beautiful views over the Assynt mountains, Waterloo Lodge in Lochinver is perfect for a countryside escape. The lodge has a more rustic feel, adding to the countryside experience. Despite the log cabin design, the interior is stunning, with genuine leather and hardwood dominating the lodge.
For a more intimate occasion, you can book The Hideaway, a smaller log cabin within the premises that also has an outdoor hot tub. This smaller cottage has a great view of the Assynt mountains and Lochinver shoreline.
The log cabins are separate, so if you book The Hideaway, you won't have run-ins with whoever booked the main Waterloo Lodge.
Escape the buzzing noise of the city and dwell in tranquillity in this pet-friendly accommodation in Cairngorms National Park. The Glen Escape in Angus has breathtaking views surrounding the lodge, with wildlife roaming around and plenty of outdoor activities.
Feel free to sweat it out at the private sauna inside the house or use the private hot tub outdoors. Then, watch your four-legged friend roam about the plains of Glenclova valley.
The dining area peers out to a picturesque village, and the early morning views are irresistible. In addition, there is a national trail for dog owners to take their dogs out for a walk and explore the beautiful countryside.
Kestrel Lodge Pastures by the Scottish Borders is one of the excelling dog-friendly cottages with hot tubs. You can enjoy the picturesque countryside views facing Kelso and the Floors Castle nearby from the lodge.
This lodge is the spitting image of the best inspiration for a hot tub holiday for pet owners. The cottage is detached and has exclusive hot tub access outdoors with an outdoor seating area perfect for dining or relaxing.
Take your furry friend for long walks in the Bowmont Forest with beautiful trails. Kestrel Lodge Pastures is the best for travellers looking for pet-friendly lodges with hot tubs and intriguing destinations nearby.
Northern England
Jumping to Northern England, are there pet-friendly lodges with private hot tubs in this region? Most definitely! and they also have the most breathtaking views and great activities for pet owners.
How does waking up to a beautiful outdoor breakfast dining area and an exclusive hot tub to yourself sound? If that tickles your fancy, you are in for a treat at the School Field House in Northumberland. The lodge has an outdoor hot tub and is dog-friendly.
That is not even the best of it! The interior design work that turned this marvel into reality is unbelievable. So relax and unwind in the living room while watching TV with an open fire crackling.
Not many lodges provide the home-away-from-home experience provided by School Field House. That makes this property one of the best pet-friendly cottages in Northern England.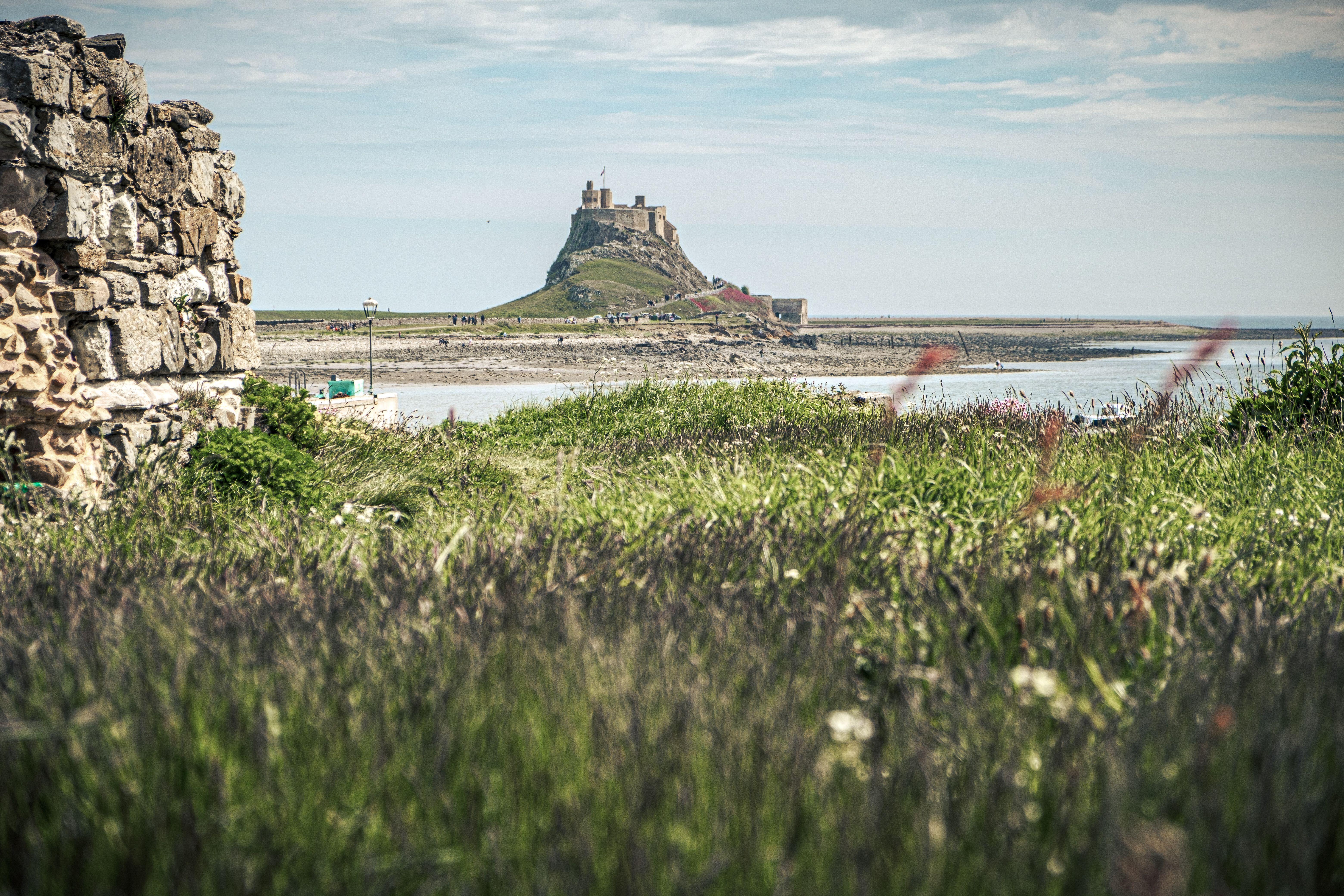 Newlands Lodges is a lodge with modernistic features such as large glass wall panels to embrace the beautiful view of the surrounding scenery. The private yard makes the perfect setting for hot tub holidays in world-class pet-friendly cottages.
The mood throughout this accommodation destination is not what's expected from dog-friendly lodges with hot tubs. But, as soon as you step in, the boldness and deep colours make the experience feel like a luxurious hotel.
Usually, hotels don't have exclusive hot tubs and prohibit pets from setting foot on their premises. However, Newlands Lodges is changing the script by culminating both these experiences into one destination.
Are you looking for a rustic log cabin experience in Northern England? Look no further because Home Farm has luxury log cabins with hot tubs available for your holiday. This property exposes you to the rural countryside of Northern England.
The vast horizons are great for taking your dog out for a walk and returning to unwind in your own private hot tub. This accommodation can be ranked as one of the most practical lodges with hot tubs because there is everything you need within the vicinity of Home Farm located in North Yorkshire.
Owls House is more of a lovers' nest, with a remarkable 9.9/10 review from couples that visited this lodge. So plan a romantic weekend away at this vacation destination, and you get to come with your pet.
Running into some wildlife is not an uncommon concept in this part of the country since deer roam around freely. The hot bath gets perfectly positioned to face the sun. That gives you both the benefits of hot bathing and basking in the sun.
Guests can find almost everything they need for their stay at Owls House without constantly leaving the premises.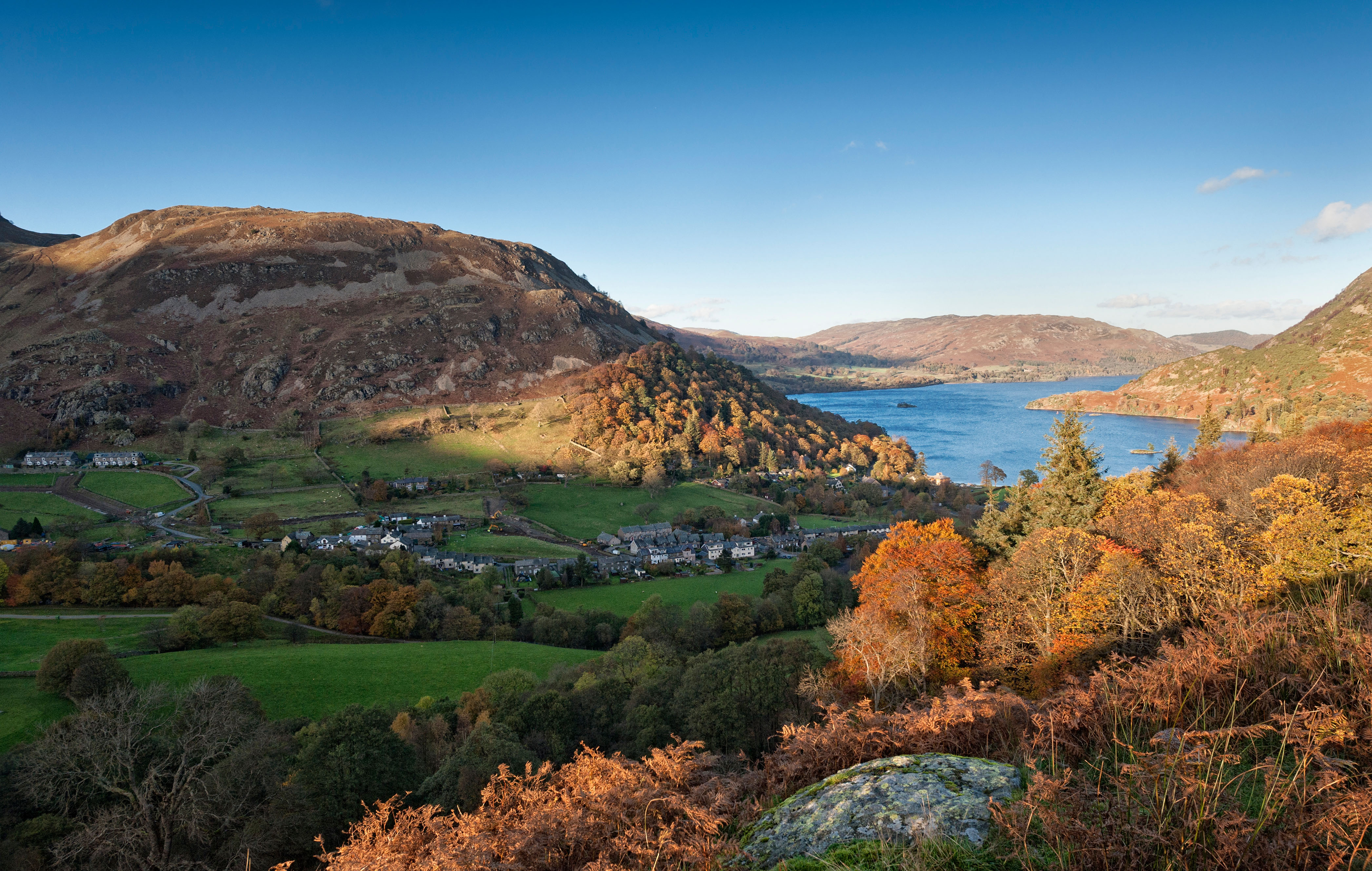 Another destination perfect for a romantic retreat is the Crossgate Luxury Glamping, with two neighbouring pods available for couples or a family of four. The spot is remote, and beautiful stars decorate the sky after sunset.
The perfect setting in this retreat would be watching the sunset in one of the available hot tubs. After drying up, there is an outdoor fire pit that can keep you warm while stargazing. The pods also have an excellent intimate interior design.
Hiking the mountains to reach their peaks can offer more excitement for yourself and your dog if you feel adventurous.
The Midlands
There is so much more to see in the Midlands apart from Birmingham. Going out of the big city opens a world of beautiful locations which are perfect holiday destinations. There are several pet-friendly lodges with hot tubs in this region of the UK.
Explore the Peak District while hunkering it down at Landal Darwin Forest. The cottages are luxurious with bespoke features and provide a warm home-away-from-home experience for pets. The lodge follows a log cabin style while blending rustic design elements with modernistic decorative elements.
The sky looks much more expansive when standing in the Peak District's middle, and the view is awe-inspiring. All cottages have hot tubs with private access to each guest occupant.
Taking a walk at the nearby National Park refreshes the mind, plus surely your dog will come back tails wagging because of the open fields and refreshing scenery.
Sandybrook Lodges are in the same vicinity as Landal Darwin Forest cottages. From this vacation destination, you can go to the Peak District and marvel at the beauty of Ashbourne Mountain.
Apart from taking a walk with the pet that will tag along with you, there are so many fun things to do near Sandybrook Lodges. One of them is visiting the Chatsworth House or going out for family day trips to amusement parks.
Alternatively, cable cars at Abraham's Heights give a vantage point and a bird's eye view of the scenery.
There is nothing more relaxing than the sound of a gently flowing stream. Fortunately, The Potting Shed has a stream flowing right outside near the hot bath with a concrete bench for relaxing and unwinding from a busy schedule.
Inside the cottage is a log burner to keep yourself warm throughout the holiday. This destination is dog-friendly and has sufficient privacy for an intimate stay-in break. The kitchen has a gorgeous design and everything you need for a home-away-from-home stay.
This holiday home has underfloor heating, which is a special touch to keep you warm during your trip to the Potting Shed in Tansley.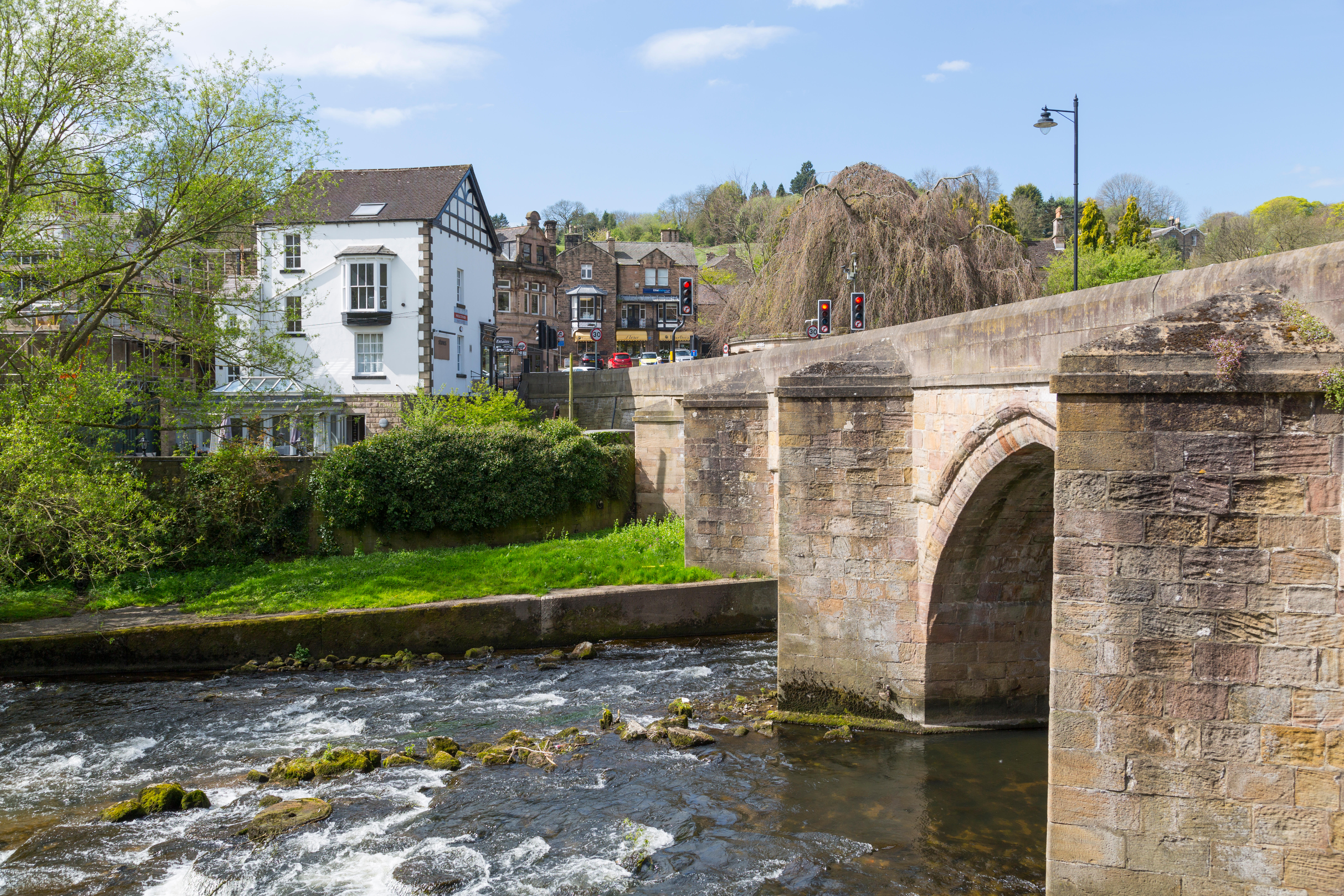 The Old Carthouse in the Derbyshire Dales is in prime real estate for a complete disconnect from the world. It is on a 24-hectare farm with vast space in full view.
Outdoor lighting in this cottage is charming and adds to the mood of this destination. Visit The Old Carthouse to taste the farm life since livestock and farming activities still get carried out in this destination.
The kitchen has an open plan design leading to the living space with a smart TV and warm furnishings. Just over 3km away, there is the bustling market town of Matlock to explore during the day.
Southern England
Southern England is famous for its stunning countryside and world-famous universities. But what does this part of the UK have for your holiday planning inspiration?
Are you planning for a coastal escape and looking for dog-friendly accommodation? Gwel an Mor serves your coastal escape plans perfectly by providing dog-friendly lodges with private access to the hot baths.
Wake up to the smell of the ocean in Gwel an Mor and take morning walks with your furry little friend. This lodge is in a great location by the seaside, with beach sand reaching right up to the doorstep.
The facilities provide much more than just accommodation; there is a spa and other family activities. There is even a wildlife centre close to the lodges.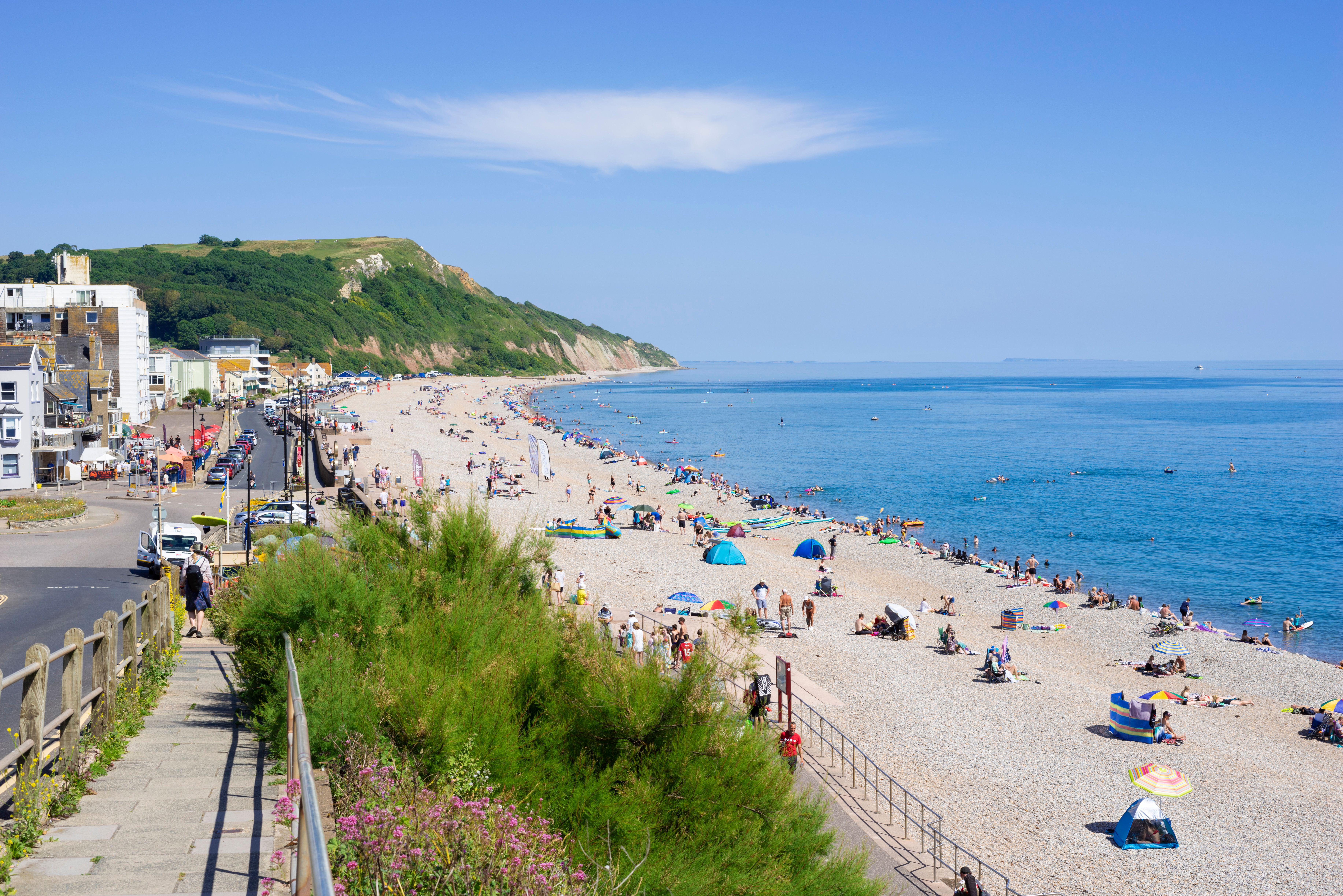 Stargazy Cabin is all travellers could wish for in a holiday destination. There are animals such as horses on the premises and nearby fun activities. For example, there are Golitha Falls nearby and footpaths for a walk near the waterside.
The cabin opens up to a balcony terrace where the hot bath is in a private spot. This destination is also fit for romantic getaways that feature your pet.
Travellers looking for two bedrooms or more can go to Waterside Cornwall. The lodge has multiple options for large groups of up to 14 people. The Country House is a much-needed change of pace and helps reset your brain.
Among the many amenities Waterside Cornwall provides, Segway adventures are one of the best activities in this lodge - they're suitable for the young and old alike.
Visit Waterside Cornwall to unplug and relax for your next holiday.
Lodging at Olivers in Southern England puts you in this region's epicentre of fun activities. In this cottage, guests can surf at Widemouth Bay with experienced surfers. Alternatively, they can explore Devon or Cornwall since this cottage is on the border of these two counties.
Private land lies beyond the cottage, which offers enough buffer with neighbours. You get the vacation home all to yourself with a private hot tub for total comfort at Olivers.
Take the dog out for a walk on one of the walking paths that can be accessed directly from this holiday home.
Wales
If you like the scenery of a national park neighbouring your lodge or cottage, North Wales or West Wales is your destination. Some areas in Wales even have glacial landforms, amplifying this region's beautiful scenery.
Wales has terrific activities in store for tourists. Travellers can enjoy various fun activities in this lodge, including climbing, white water rafting, and canoeing. Nature walks are also available with beautiful trails to spend quality time with your dog.
Penvale Lakes is in the perfect location, with the Fron Fawr Mountain right behind the lodge. Take a hot bath while gazing at the beauty of this mountain and enjoy exploring the different activities during your stay. The accommodation is perfect for families, couples, or solo trips with a furry little friend as company.
On the western side of Wales, Trberfedd Farm has octagonal eco-friendly lodges that are warm and beautiful. The design of these lodges is compact to improve energy efficiency. As a result, the side benefit of this compact design is that the mood is more intimate than in larger lodge accommodations.
The farm lodge has hot baths and even a pizza oven. So if you feel creative, play around with some pizza dough and toppings to make your masterpiece. Guests also get fresh free eggs directly from the hen, another benefit of Trberfedd Farm!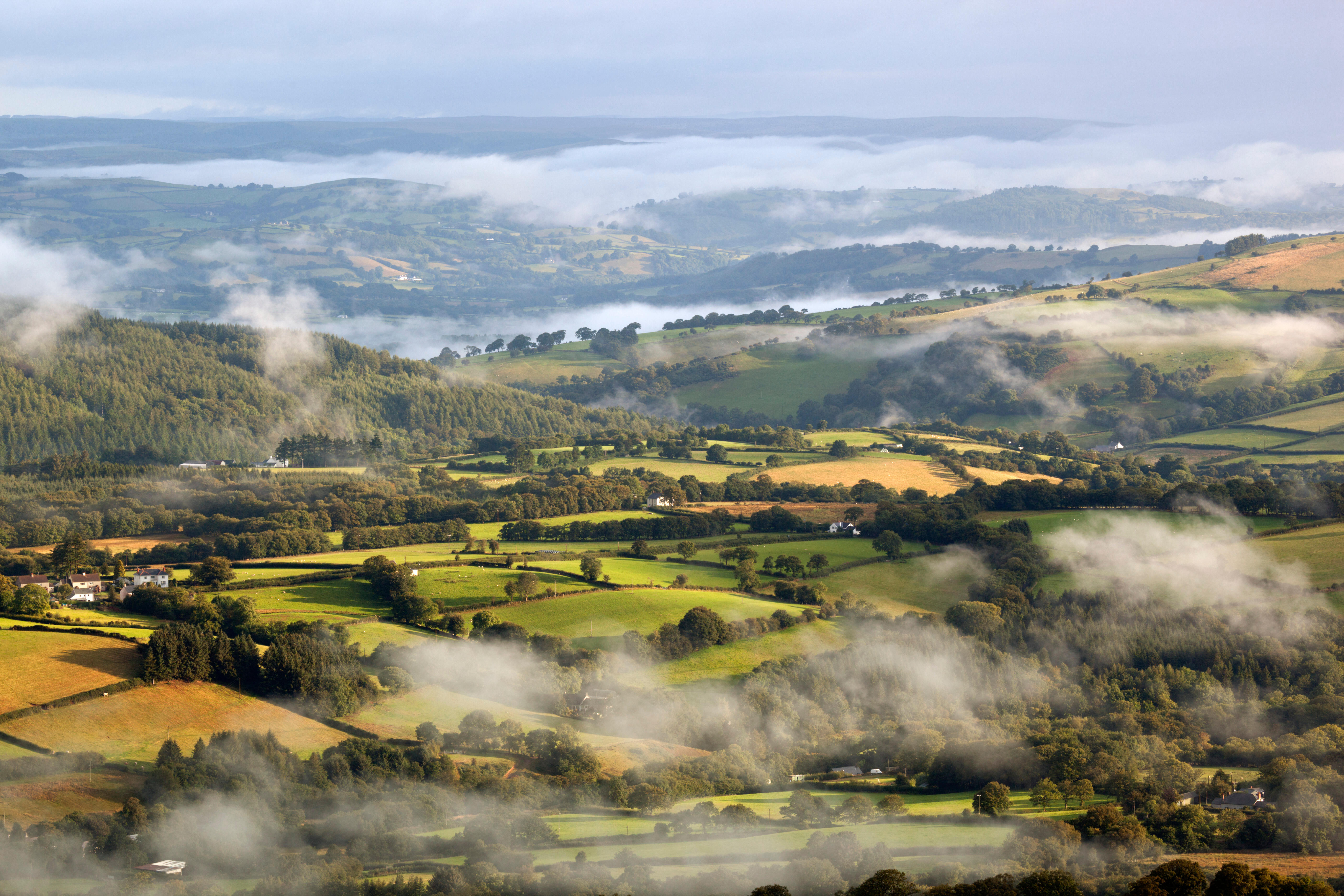 Near Rhiannydd's Stable, there is a majestic castle that you and your dog can set out to explore. Make unforgettable experiences by hiking to the castles and embracing those moments. After the long walk, soak away the achy muscles outdoors in a private hot tub.
There is plenty of entertainment on the premises, including billiards, table football, and tennis. With these amenities, you will find it very hard to leave and explore the surroundings of Rhiannydd's Stable!
Mayfair is right next to the beach, and even the interior design of this place says it all. The different shades of blue and the sea breeze coming through the window make this destination the ultimate seaside experience.
Enjoy morning and evening walks near the shoreline with your dog. Then, come back to a refreshing holiday home with everything you need for the vacation. Shop around for ice cream or fresh fish from vendors at the waterfront. Lodging at Mayfair is the best experience to have with your dog.
FAQs
Where in the UK is best for a pet-friendly holiday?
The UK has many potential destinations for pet-friendly cottages with hot tubs. For example, the Lake District, North Yorkshire, provides beautiful log cabins with modernistic features.
However, the Scottish Highlands are more dog-friendly, with private access to shorelines and beautiful countryside views. The best pet-friendly lodges with hot tubs are primarily available in Scotland with exclusive deals that make holiday planning more cost-effective.
Your destination will depend greatly on personal preference. If you like being near a national park, the Midlands could be the prime destination. As long as you like and have the budget for a destination, it can be your best holiday home.
Are pet-friendly luxury lodges expensive in the UK?
Due to increased demand over the past years, dog-friendly lodges are not that rare anymore in the UK. So, planning a dog-friendly holiday in the Scottish Highlands, the Midlands, or the Lake District does not cost an arm and a leg anymore.
The price is primarily subjective to other amenities such as private access to dog-friendly beaches, on-site facilities, etc.
What's the difference between a luxury lodge and a cottage?
The main difference between a luxury lodge and a cottage is that the latter gets converted from a residential home building. A lodge is built for commercial use and might have multiple accommodation units on the premises.
Final thoughts
Finding the best lodges with hot tubs in the UK that don't prohibit pets will improve your overall trip experience. That is especially true if the amenities and lodge host provide a luxurious experience with world-class service.
There are numerous lodges with hot tubs in the UK that offer a home-away-from-home experience, so you can choose one of the lodges with hot tubs and a pet-friendly policy in no time!
Discover more pet-friendly accommodation across the UK
Make the most of the range of pet-friendly accommodation the UK has to offer, with our favourites below: