Nike and Adidas are the two of the biggest sportswear brands in the world. Both companies boast impressive rosters of professional athletes signed to sponsorship agreements and extensive histories in innovating and developing running shoes and performance clothing that are admired worldwide.
It's not just their sport-oriented shoes that have received much acclaim, but their work in the broader fashion world, too. 
Whether it's iconic collaborations with designers like Wales Bonner and the late Virgil Abloh or shoes from the Jordan and Originals series, these two brands have firmly cemented their places in mainstream culture.
Deciding between Nike and Adidas is complicated, with many similarities, parallels and striking differences in their histories. Luckily, we've done it for you.
Here, we explore the quality, cost, exclusivity, cultural significance and innovation of the two titans to ascertain which is best - the brand with the three stripes or the brand with the tick. 
But first, let's take a closer look at the histories of Adidas and Nike. 
A brief history of Adidas and Nike
Adidas history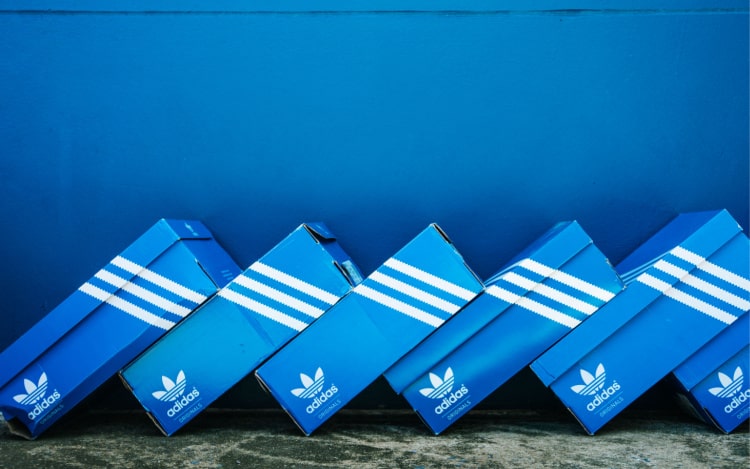 An early version of Adidas was started in 1924 by Adolf and Rudolf Dassler and was initially known as the Dassler Brothers Shoe Factory.
The brothers began making athletic shoes, pioneering the development of spiked running shoes, which US sprinter Jesse Owens wore at the 1936 Olympics. Owens and his spiked sneakers went on to win four gold medals at the games, cementing his place in history and making Adidas the shoe of choice for athletes worldwide.
In 1947, the brothers fell out and went their separate ways. Adolf formed Adidas and 
Rudolf started Ruda, which later became Puma. The brothers' rivalry was so fierce that they often competed to sign world-famous athletes to sponsorships, most famously the Brazilian footballer Pele.
Pele's status as the world's best footballer led both brothers to agree that neither would try to sign the Brazilian as the bidding war would become too expensive. This was all good until Puma broke the pact and signed the footballer to a sponsorship agreement for the 1970 World Cup, which Brazil won.
The brothers never reconciled their differences, but their feud is credited with turning sportswear into the multi-billion-dollar fashion empire we know today.
Nike history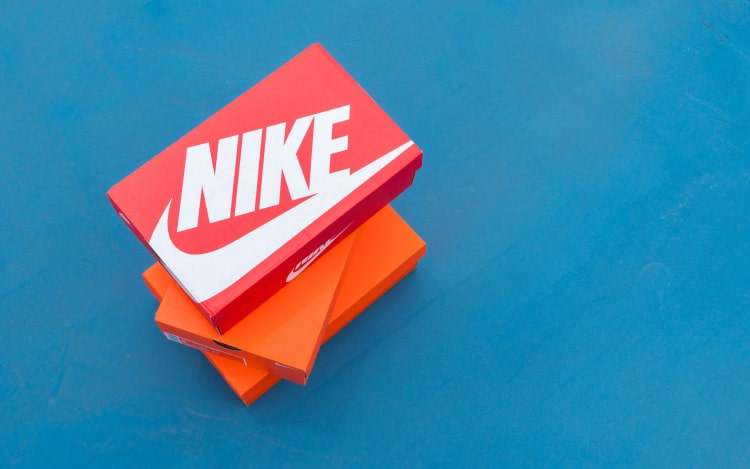 Nike, meanwhile, was founded in 1964 by Phil Knight and his athletics coach, Bill Bowerman. The two Oregon natives initially called their brand Blue Ribbon Sports and specialised in importing and distributing the Japanese shoemaker Onitsuka Tiger into America.
It wasn't until 1971 when Bowerman was experimenting with his wife's waffle iron (seriously), that he came up with Nike's first running shoe - the Moon Shoe. The waffle sole was eventually refined and is still featured on shoe models today, including the Nike Waffle Shoe, named after Bowerman's design.
The innovative design led to Onitsuka Tiger trying to buy the company, ultimately ending the brand's partnership. This paved the way for Blue Ribbon to change its name, logo, and design and make its trainers under the Nike brand name.
Nike's most famous sponsorship was born in 1984, with the legendary basketball player Michael Jordan. The Air Jordan brand alone makes Nike billions of dollars in revenue each year - highlighting the success of the deal and Nike's global reach as the largest sportswear manufacturer and most valuable sports brand in the world.
Adidas vs Nike - which should you choose?
Now you know more about the history of the two sneaker giants, here's our take on the Nike vs. Adidas debate.
Quality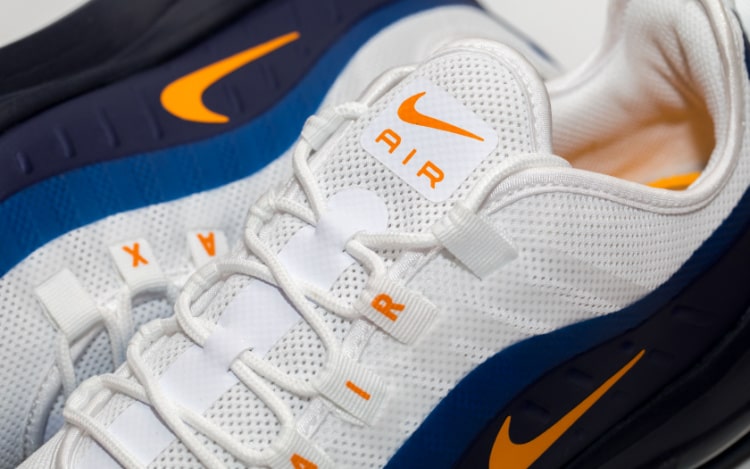 Nike and Adidas have forged reputations by creating exceptional running shoes and clothing with performance-led features. But these brands would only have had the longevity they have enjoyed by reinforcing their innovative sportswear with quality that lasts.
Regarding quality control, Adidas and Nike shoes, clothing, and other equipment go through rigorous testing to ensure they're fit for purpose. Despite their stringent processes, some products may slip through the net occasionally, but any discrepancies are only minor.
Due to the size and scale of each brand's operations, they use a combination of in-house production and suppliers, with most of the manufacturing taking place in Asian countries like Vietnam and China.
Adidas score: 9.5/10
Nike score: 9.5/10
With a shared commitment to quality and years of manufacturing high-quality sportswear worn by elite athletes in a myriad of disciplines, from athletics to yoga, these sportswear brands are too evenly matched.
Cost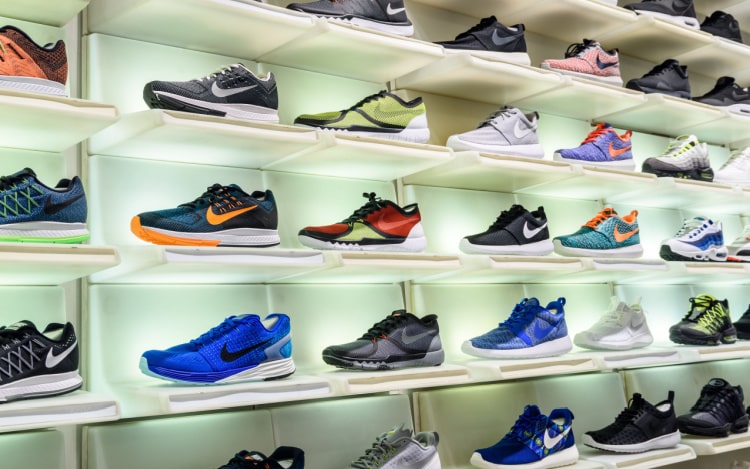 Although they make high-end sportswear, Nike and Adidas make more cost-effective products, too. With both brands offering products at various prices, it's essential to consider what you're looking for and what you want from a product.
Nike and Adidas regularly offer sales and promotions, which can significantly improve the affordability of some products.
For an average pair of trainers, Nike and Adidas offer great shoes for around £50 each. When you consider the quality, the price is justified as the shoes are built to last. By contrast, some of the rarest and most popular Nike trainers come at a very high price. 
The Yeezy 1 Prototype, for example, was sold for more than £1 million. Additionally, trainers from the American company's Jordan offshoot brand have fetched more than five figures.
Not to be outdone, the German sportswear brand has sold trainers for some serious money, too. Adidas' Trail NMD shoe, created in collaboration with Pharrell Williams and Chanel, fetched over $20,000 in 2017.
As trainer reselling has become a massive business, Adidas and Nike collaborations and special releases have become even more sought-after, with collectors willing to pay thousands for the rarest trainers.
Adidas score: 9/10
Nike score: 9.5/10
Although their specialist performance shoes and clothing can command a high price, Nike and Adidas offer cost-effective alternatives to ensure their products are available to as many people as possible. Again, the similarities between the two brands make their cost-effectiveness too close to call.
Whether you choose Nike or Adidas depends on your preference and the features and specifications you look for in your sportswear. In terms of the cost, Nike wins this due to the increased resale value of some of their rarest sneakers.
Exclusivity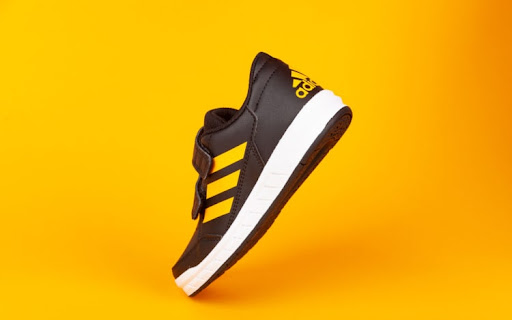 As Nike and Adidas both mass-produce shoes for general use, most of their releases are not that exclusive; however, the brands have special projects that are more sought-after - even creating extraordinary edition releases limited to just a few people.
One of the best examples is the Air Force 1 Scarr's Pizza, a trainer made for friends and family of the New York pizza spot. With only 48 pairs made, this exclusive trainer is massively sought-after by collectors. Scarr Pimentel, founder of Scarr's Pizza, told the Throwing Fits podcast in 2023 that a pair of the trainers had fetched 'over $120,000 at auction'.
Not to be outdone, Adidas have also released extremely limited 'friends and family' trainers, including a variety of colourways of the 'Human Made' collaboration with Pharrell Williams. These trainers regularly fetch thousands of pounds due to their extreme rarity.
Adidas score: 8/10
Nike score: 9/10
Due to the increased value of some Nike trainers, like the Scarr's Pizza Air Force 1, Nike took this round. The American company boasts some of the most expensive shoes ever bought, a testament to the brand's status as one of the most sought-after brands in the world.
Cultural significance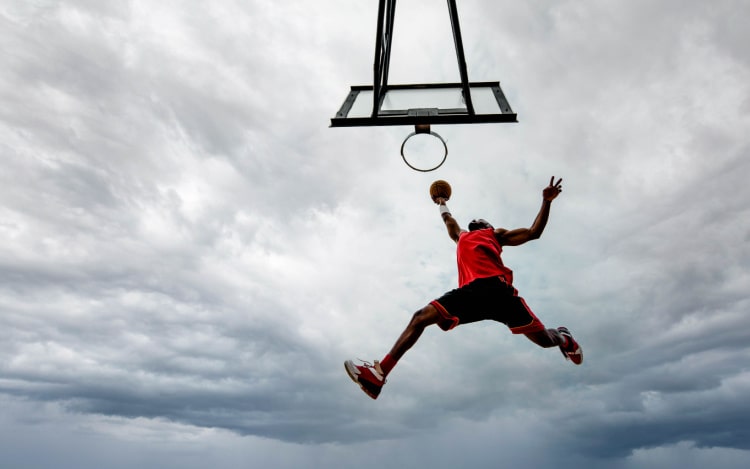 The cultural impact of the two brands cannot be understated, with Adidas and Nike trainers and clothing helping to shape popular culture. Both brands have been consistently relevant for decades, from Run DMC's 1986 song 'My Adidas' to 2016's Nikes by Frank Ocean. 
There was even a 2023 blockbuster, aptly titled Air, about Nike signing Michael Jordan to an exclusive sneaker sponsorship deal.
Both brands are renowned for their collaborations, too. Adidas regularly works with brands including Gucci and A Bathing Ape (BAPE) and celebrities like Pharrell and Beyonce (on behalf of her Ivy Park brand), so they are ever present in the cultural zeitgeist.
Similarly, Nike's work with Drake's NOCTA brand, Tiffany & Co, Jacquemus, and Comme Des Garçons, to name but a few, ensures the iconic tick logo remains as relevant and culturally significant as ever.
Collaborations aside, Nike and Adidas can also create their moments in pop culture. With so many shoes in their repertoires, the brands can continually call upon iconic silhouettes, like the Samba and Dunk Low, to create a stir amongst trendsetters and followers alike.
In the sports world, where the two brands carved their names, countless world-famous athletes have signed sponsorship agreements with the sportswear giants. Adidas sponsors footballers like Lionel Messi and England international Jude Bellingham. On the other hand, Nike has Erling Haaland, Kylian Mbappe, and England forward Marcus Rashford on its books.
Adidas score: 8/10
Nike score: 9/10
Considering the impact both brands have had on sport, music, film, and every corner of the fashion world, it's almost impossible to separate the two, but Nike takes this due to the movie made about the Michael Jordan signing and its hugely successful brand deal with the basketball player.
Innovation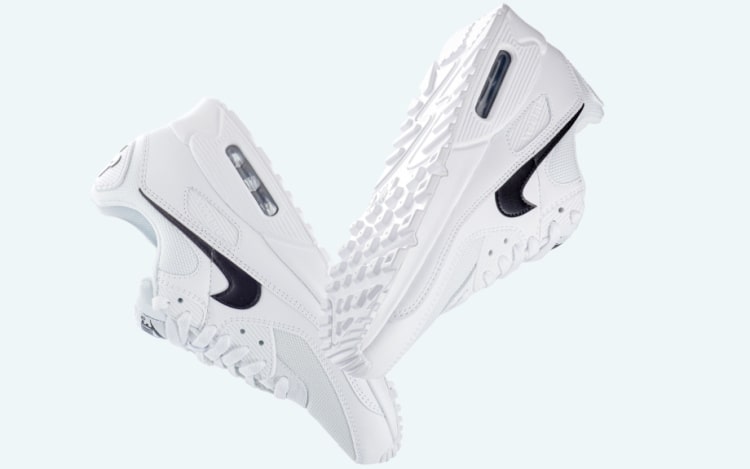 Adidas and Nike have become the global brands they are today through innovation. Adidas created the first spiked running shoes, and Nike pioneered the waffle sole. Since their first innovations, both brands have continued to push boundaries to ensure their athletes have a competitive edge.
One of Nike's most famous innovations is the Air cushioning that has become an iconic part of its shoes. The first Nike shoe to have air in the sole was the Nike Tailwind, which helped athletes use less energy than conventional running shoes.
Since then, the brand has incorporated air cushioning into many trainers, including those in the Nike Air Max series, which includes the iconic Air Max 1, 95, 97 and Air Max Plus sneakers.
It's not just Nike that excels at shoe design. Adidas also has a long history of pushing the envelope to ensure its customers and athletes have the best experience possible.
Adidas invented Boost technology cushioning to combine soft and responsive cushioning that prioritises comfort and support - two things initially thought to be contradictory.
Other performance features that both brands implement to maximise performance include a heel lock, which supports the heel when running and uses breathable, waterproof layers in trail shoes, which keep the feet dry and mitigate the risk of ailments like trench foot.
In recent years, Adidas and Nike have developed sustainable fabrics to reduce their carbon footprint. Nike has developed Flyknit, a seamless material that reduces waste by 60% while providing ample support to the wearer.
Meanwhile, Adidas has its Parley partnership, which features shoes made from plastics reclaimed from the oceans. As well as upcycling the plastic, the collaboration increases awareness of the dangers of plastic dumping into the seas.
Adidas score: 9/10
Nike score: 8.5/10
Both brands have cemented their names at the top of the sports market because of their dedication to innovating products that help athletes gain every competitive edge. Nike and Adidas are also committed to reducing their waste and making more sustainable products, and the brands aim to achieve net-zero emissions by 2050.
However, Adidas narrowly wins this round due to its ongoing work with Parley and various schemes to maximise its use of recycled fabrics.
Final scores
Nike has come a long way from selling Japanese running shoes, and its variety of on-trend collaborations, highly lauded releases, and high levels of quality have cemented the brand's place as the biggest sportswear company in the world.
Adidas has made a similar name, continually innovating and seeking new ways to reduce waste and maximise athlete performance.
Our comparison in a close competition reveals that Nike is marginally ahead thanks to the exclusivity and historic work with legendary athletes.
Adidas score: 43.5
Nike score: 45.5
Get to know luxury brands with Slingo
Wearing some of Nike and Adidas' rarest, most sought-after trainers can be costly, so if you want to step out in the freshest sneakers, you may need to start saving.
You can add to your trainer fund by winning big with Slingo. With the best slots in the UK and online bingo games, you could soon show off your new sportswear.
Want to know more about luxury and high-end fashion brands? Take a look at these blogs:
FAQs
Which is more expensive, Nike shoes or Adidas sneakers?
Adidas and Nike running shoes will vary in price depending on the type of shoe you require.
The running shoe brands' prices start at around £50, with more specialist running shoes costing upwards of £250 to £300.
With such esteemed combined histories in athletics, each running shoe brand has developed running shoes with the latest innovations and materials, like Adidas' boost design and Nike's innovative cushion technology, Air.
---
DISCOVER SLINGO
YOUR OFFICIAL SITE FOR SLINGO GAMES
Slingo is a vibrant online casino with a fantastic selection of Slingo games, online slots, live tables and more.
Join The Fun on Slingo.Com!