Electric vehicles have overtaken global conversations about the future of motoring in recent years. Once a gimmick entertained only by environmentalists, EVs are now hot on the heels of the most advanced petrol and diesel cars on the market. 
At the forefront of these debates, two car manufacturers compete for the top spot - Polestar and Tesla. But if you're looking to make the leap into the world of electric cars, which one should you choose?
In this guide, we compare two of the most exciting vehicles from these luxury car brands: the Polestar 2 and the Tesla Model 3. We'll put them head to head, looking at their specifications, features, benefits and drawbacks to help you decide whether it's time to invest. 
So, get into gear and hit that accelerator pedal! The race is on in this comprehensive comparison between these modern icons of EV technology.
---
*Terms and conditions apply.*
---
Polestar 2: An Overview
In early 2019, Polestar and its parent company, Volvo, came together to bring a luxury, compact electric motor to the market. This all-wheel drive fastback has a powerful yet elegant silhouette, bringing a modern aesthetic with distinct classical lines. It might be the new kid on the block in the world of electric vehicles, but Polestar is making a real name for itself among the most well-established manufacturers.
Tesla Model 3: An Overview
From the start, Tesla has stood firmly at the cutting edge of electric vehicles, and the Model 3 is no exception. This fully electric car is engineered with comfort and performance in mind, making it a joy to drive on long journeys. The Model 3 is complete with rear-wheel drive and a stunning panoramic roof and acts as a more affordable electric alternative to the Model S and Model X.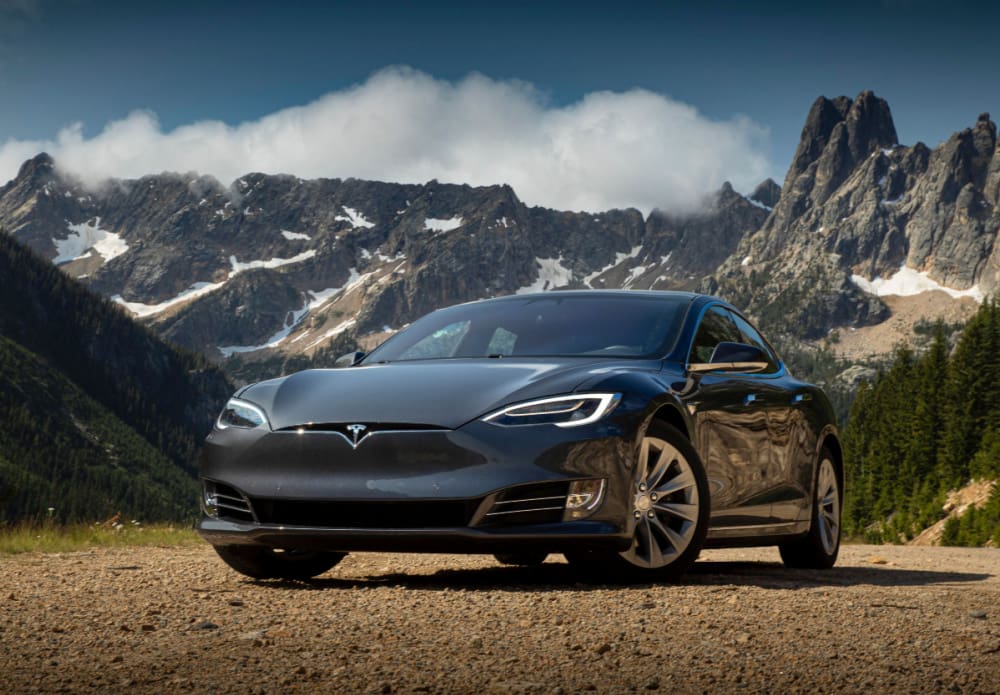 Design
There's no doubt that both the Polestar 2 and the Tesla Model 3 are incredibly easy on the eyes. Sitting in the driver's seat of either car, you're guaranteed to turn heads and make all your neighbours envious.
But beauty is always in the eye of the beholder, so you'll want to be sure to choose the car with the bodywork that makes you weak at the knees every time you step out onto your driveway.  
Polestar 2
The Polestar 2 blends contemporary design and classic motoring silhouettes to create a stealthy four-door with fastback body styling. It has a distinct, clean appearance with an eye-catching, wide front grille that you can't help but notice.
This is a car that thunders dominance as it moves, with striking arches drawing attention to large, commanding wheels. It may be a child of the Volvo family, but this car is almost unrecognisable from its more reserved parents.
Score: 8.6/10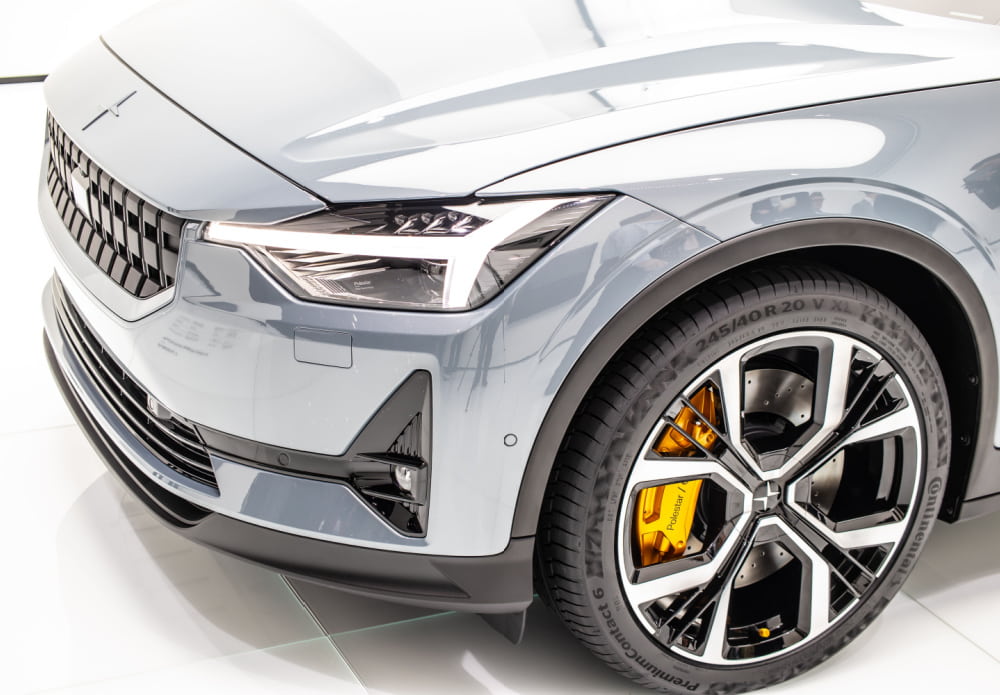 Tesla Model 3
The Model 3 boasts a minimalist design with clean lines and no conventional grille. The front end of this gorgeous car is reminiscent of sporty roadsters from decades past. Together, these features make for an unmistakable silhouette with Tesla's iconic sedan shape. 
This car's sweeping, aerodynamic design helps optimise energy efficiency and extends the car's range. Moreover, the glass roof makes the already spacious Model 3 feel all the more comfortable.
Score: 9.2/10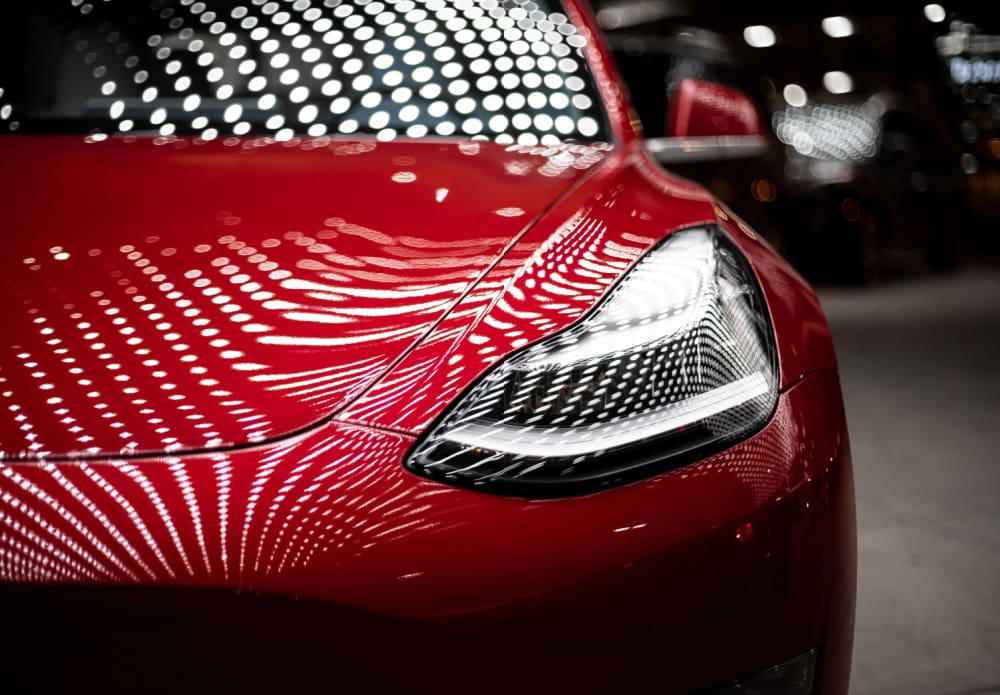 In-Car Technology
Electric vehicles are at the forefront of driving technologies, with Polestar and Tesla being two of the biggest innovators in the game. If you're looking for a ride with things like intelligent all-wheel drive, adaptive aerodynamics, autonomous braking and smart charging systems, you won't be disappointed with either of these cars.
But which one comes out on top in terms of in-car tech? Let's take a look.         
Polestar 2
When you're sitting behind the wheel of the Polestar 2, you'll see a stylish 11-inch portrait touch screen to your left. Although touch screens have received criticism in cars in recent years, this operating system is made ergonomic by the gearstick doubling as an armrest. 
It's also powered by Google, making the user's navigation of Google Maps all the more seamless across long journeys.
In addition to this, Polestar has included some innovative adaptive lighting to the exterior of this model, meaning the strength of the light adjusts depending on its surroundings. You can tell they've made a conscious effort to make this car feel as luxurious as possible, with a heated steering wheel, front and rear seats.
Score: 7.8/10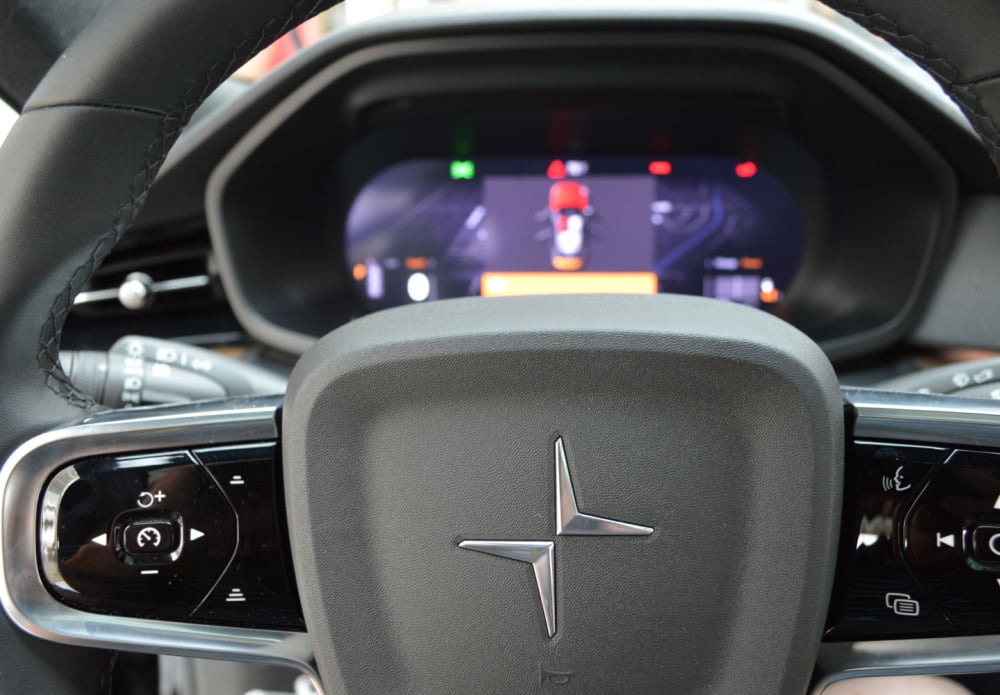 Tesla Model 3
Of course, it's hard to mention Tesla without talking about its autopilot setting. Tesla's Autopilot technology is an advanced driver-assistance system that uses cameras, sensors, and advanced software to enable things like adaptive cruise control, lane-keeping, and lane-changing assistance. 
Although still very much a work in progress, the car's full self-driving capability is something that motoring experts reckon will revolutionise how we use vehicles in the future.
Score: 8/10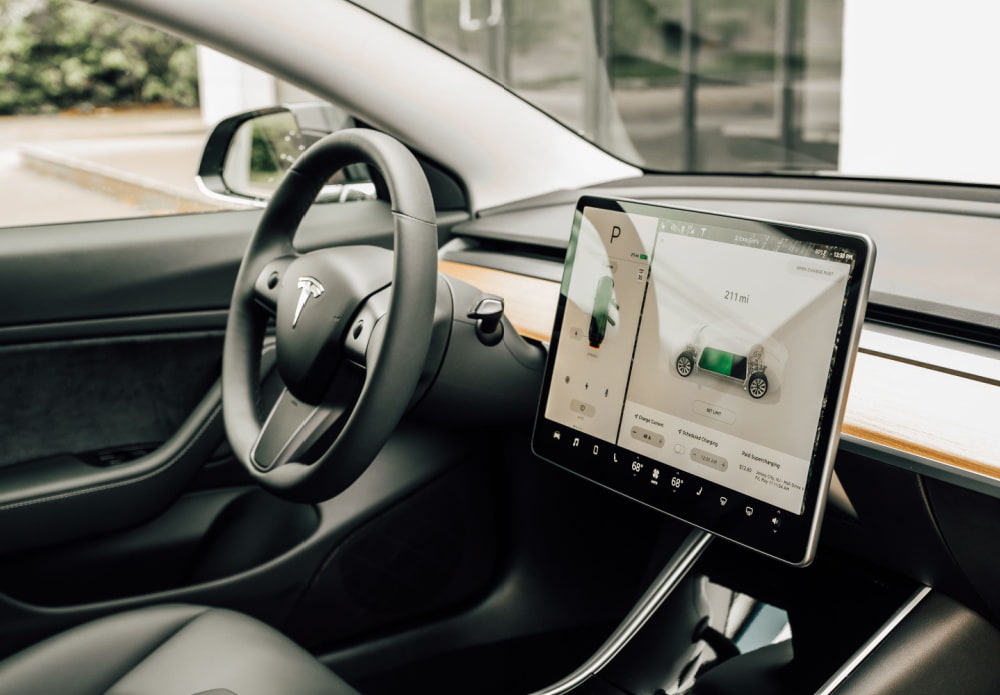 Next up is Tesla's supercharger network. This combined network of proprietary charging stations developed and implemented by Tesla can recharge an incredible 172 miles in 15 minutes. 
In practice, this means your journeys from A to B will run smoothly and efficiently. There are currently over 45,000 of these charging networks around the globe, with 1,000 installed in the UK.
Another feature is Tesla's Over-the-Air Updates. Similar to how mobile phones can update with a simple internet connection, the Tesla Model 3 can give software updates wirelessly to their vehicles. This means the Model 3 can receive new features, improvements, and bug fixes without going to the manufacturer or a mechanic.
Speed and Range
As more and more companies are stepping away from combustion engines, the motorheads of the world have one thing on their mind: output. Even old-school motorists will be impressed by either car's speed and range.
Polestar 2 
The Polestar 2 has a large battery pack that provides a respectable electric range. The range can vary based on factors like driving style, conditions and geography, but it's generally between 200 and 300 miles per full charge. 
When it comes to top speeds, the Polestar 2 comes to the table with a 127 mph top speed and goes from 0-60 in just 4.6 seconds.
Score: 8/10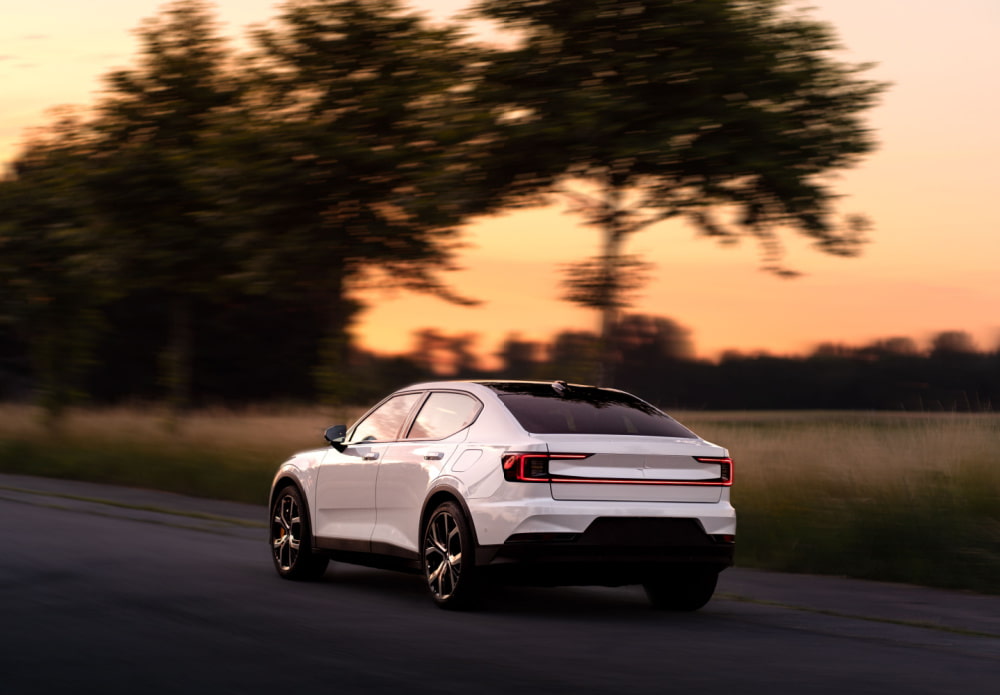 Tesla Model 3 
The Model 3 has different battery pack options and offers varying ranges per charge. The range can range from approximately 250 to over 350 miles on a single charge, depending on the selected battery level and natural factors like the terrain you travel across. 
The Tesla Model 3 also has some serious power behind its wheels, trumping the Polestar 2 by nearly 40mph for a top speed of 162 mph. Track tests have also recorded this car going from 0-60 in a spine-tingling 3.1 seconds!
Score: 9.6/10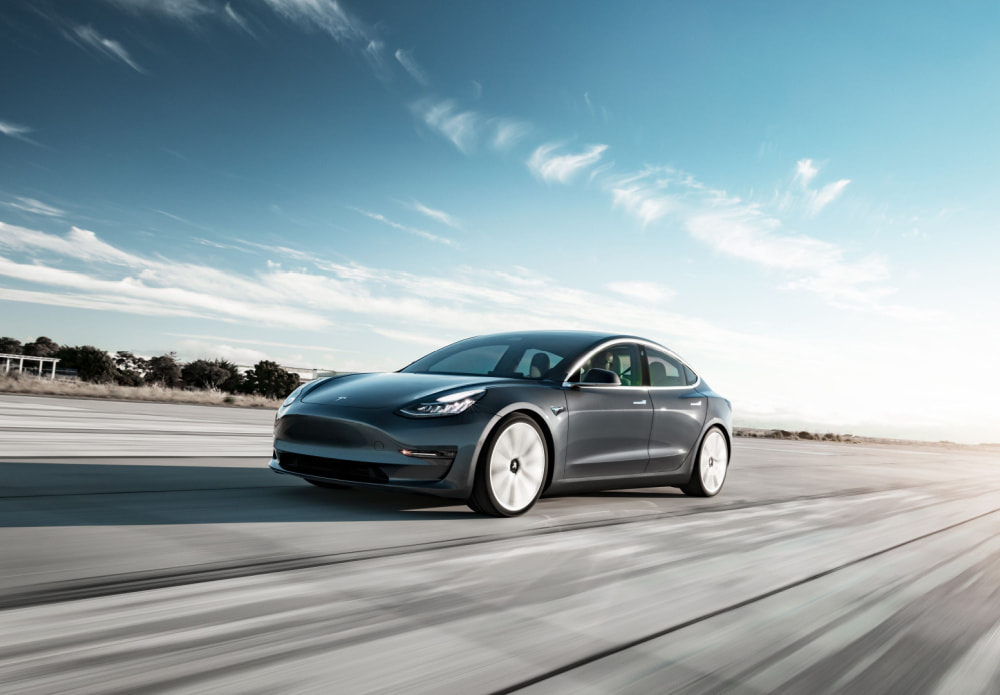 What Are They Like to Drive?
Nowadays, we expect cars to handle seamlessly, comfortably and pleasurably for everyone in the vehicle. Of course, we all know electric cars make less noise, but how do these two models compare when on the road?
Polestar 2 
Coming up to speed, the Polestar follows what we demand from modern electric cars. When approaching those top speeds, drivers can expect sharp, seamless and undramatic acceleration. The brakes are responsive and powerful, befitting of a car that excels when navigating around tight city roads.
Although the steering, braking and acceleration receive top marks, handling over rough or uneven terrain in this car feels a little rigid and would benefit from an update in suspension technology in following editions.
Score: 8/10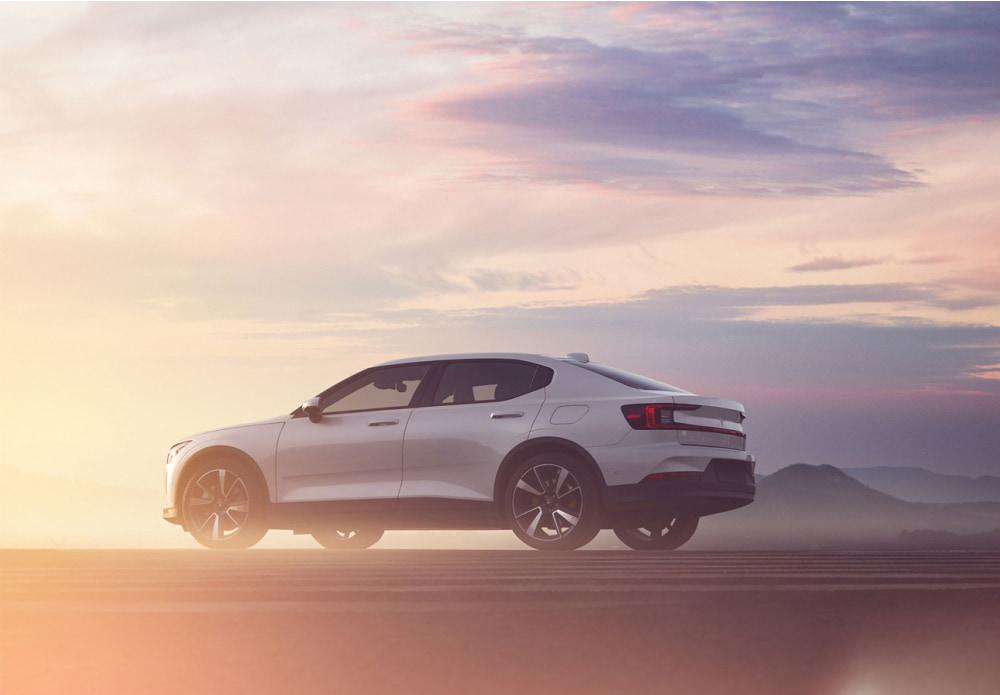 Tesla Model 3 
The Model 3 delivers on horsepower. You can feel the engineering prowess of this car as soon as you slip it into drive, getting off the mark with great speed without sacrificing stability or comfort. 
Some critics do pull the Model 3 on the rigidity of its steering at high speeds, but this is likely only a concern if you plan on taking it for a spin around a race track with tight hairpin bends.
Whilst still responsive, the brakes offer a softer experience, overall adding to the comfort of the drive.
Score: 8.6/10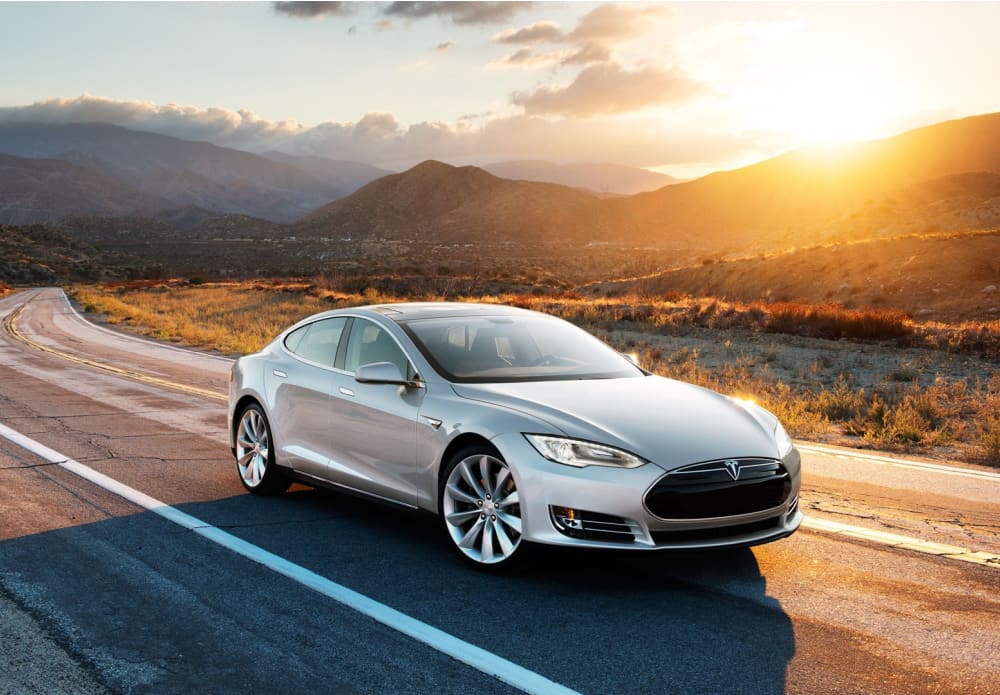 Price
Polestar 2
With their base price starting at £42,150, this car is a relatively affordable, top-of-the-range ETV. For a top-end BST edition of the Polestar 2, you're looking at spending in the region of £72,900 - a splurge, but one that's worth it if you want extra sportiness and luxury.
Score: 8/10 
Tesla Model 3
Similarly to the Polestar 2, the Tesla Model 3 starts with a solid base price of £42,000. 
If you want a little more bang for your buck, you can get a higher-spec model by opting for the performance edition. For £57,000, you'll get more power and additional features to improve driving comfort.
Score: 8/10 
Polestar 2 vs Tesla Model 3: The Verdict
Both cars are incredible feats of engineering, packed full of the latest EV technologies that make them capable of competing with some of the most advanced petrol-powered vehicles. 
The highlight features of the Polestar 2 are clear to see. This relatively new addition to the electric car market has been well-received for its combination of performance, comfort, and ergonomic design. A Polestar 2 will be best if you drive in urban environments and want a classy commuting experience with ultra-smooth handling.
The Tesla Model 3 has proven an excellent alternative to its more expensive Tesla counterparts, receiving praise for its power, beauty, long electric range, and pioneering EV technologies. Like the Polestar 2, a Tesla Model 3 will be great if you do most of your driving in urban and suburban areas. But, given its more spacious interior, it can also be a fantastic family vehicle.
So, what's the upshot on the Polestar 2 vs Tesla Model 3 debate? 
Scoring slightly higher than the Polestar 2 overall, our pick would be the Tesla Model 3. Tesla has earned its seat at the top of the EV leaderboard, setting a benchmark for competitors and making die-hard petrol heads reconsider their opinions on the future of driving. It's an incredibly close battle between these two EV heavyweights, though, so you'd no doubt enjoy cruising in either!
Polestar 2 final score: 40.6/50
Tesla Model 3 final score: 43.4/50
Buy your dream luxury electric car with help from Slingo
Electric vehicles like the Polestar 2 and the Tesla Model 3 are a dream to drive and offer many environmental benefits. But, with such impressive credentials comes a price tag to match.
What better way to add to your new car savings than by winning big with Slingo? Take a spin at the best online slots in the UK, or join the party with online bingo games. Whatever you enjoy playing, you can play it with Slingo!

For more comparisons and rankings of the best brands in the world, discover Slingo's lifestyle news or check out these blogs:
FAQs About Polestar vs Tesla
Does Volvo own Polestar?
The Polestar 2 is a battery-electric 5-door liftback produced by the Swedish automaker Volvo under its Polestar sub-brand.
Can Polestar use Tesla's supercharger network?
Although the current answer is no, Polestar vehicles will come with the Tesla-designed charging plug from 2025 onwards. There's good news for current owners of Polestars, too, as they will be able to charge at Tesla's Supercharger stations with an adapter starting in mid-2024.
Can Polestar compete with Tesla?
The brand is a playful yet premium electric performance car, which sees electric heavyweights Tesla and Porsche as its main rivals in the industry. Polestar is an ambitious, respectable project by Volvo, the Swedish car giant.
Are Polestar cars considered luxury electric vehicles?
For its spacious design, stunning silhouette and high-tech in-car features, the Polestar 2 screams luxury from its classy interior to its forceful rear wheels.
---
DISCOVER SLINGO
YOUR OFFICIAL SITE FOR SLINGO GAMES
Slingo is a vibrant online casino with a fantastic selection of Slingo games, online slots, live tables and more.
Join The Fun on Slingo.Com!