Mallorca and Menorca are two of the most beautiful islands in the Mediterranean. From blissful beaches dotted with palm trees to outdoor adventure activities in spectacular scenery, it's little wonder why both these islands are such popular holiday destinations.
---
---
Mallorca (or Majorca) is the largest island in the Balearic Islands. You'll find beautiful beaches, crystal-clear waters and vibrant culture. But that's not all. Mallorca offers a diverse range of attractions, including historical sites, charming villages, vibrant nightlife and outdoor activities. Its landscape ranges from beautiful coastlines to picturesque mountain ranges, and wherever you go, you'll find superb Mediterranean cooking.
When it comes to Menorca, you can expect a different kind of beauty. The smaller Balearic island is known for its unspoilt beaches with turquoise waters, hidden coves and picturesque landscapes. Menorca offers a more laid-back and tranquil experience compared to Mallorca, making it ideal if you're a nature lover looking for a peaceful getaway.
Where is best for you: Menorca or Mallorca?
Whether you're seeking bustling resorts and lively entertainment or serene natural beauty and cultural exploration, both of these Balearic islands have something unique to offer. We've broken down both of the islands' offerings so you can feel confident in your decision by the time you've finished reading.
Nightlife
Mallorca
Get ready to dance the night away in Mallorca, the party island! They know how to throw a party. Mallorca is renowned for its lively nightlife, offering a fantastic array of options if you're a night owl. From bustling beach clubs to energetic bars and pulsating nightclubs, Mallorca has it all. Just head to the renowned party hotspots like Magaluf and Palma Nova.
Slingo's score: 7/10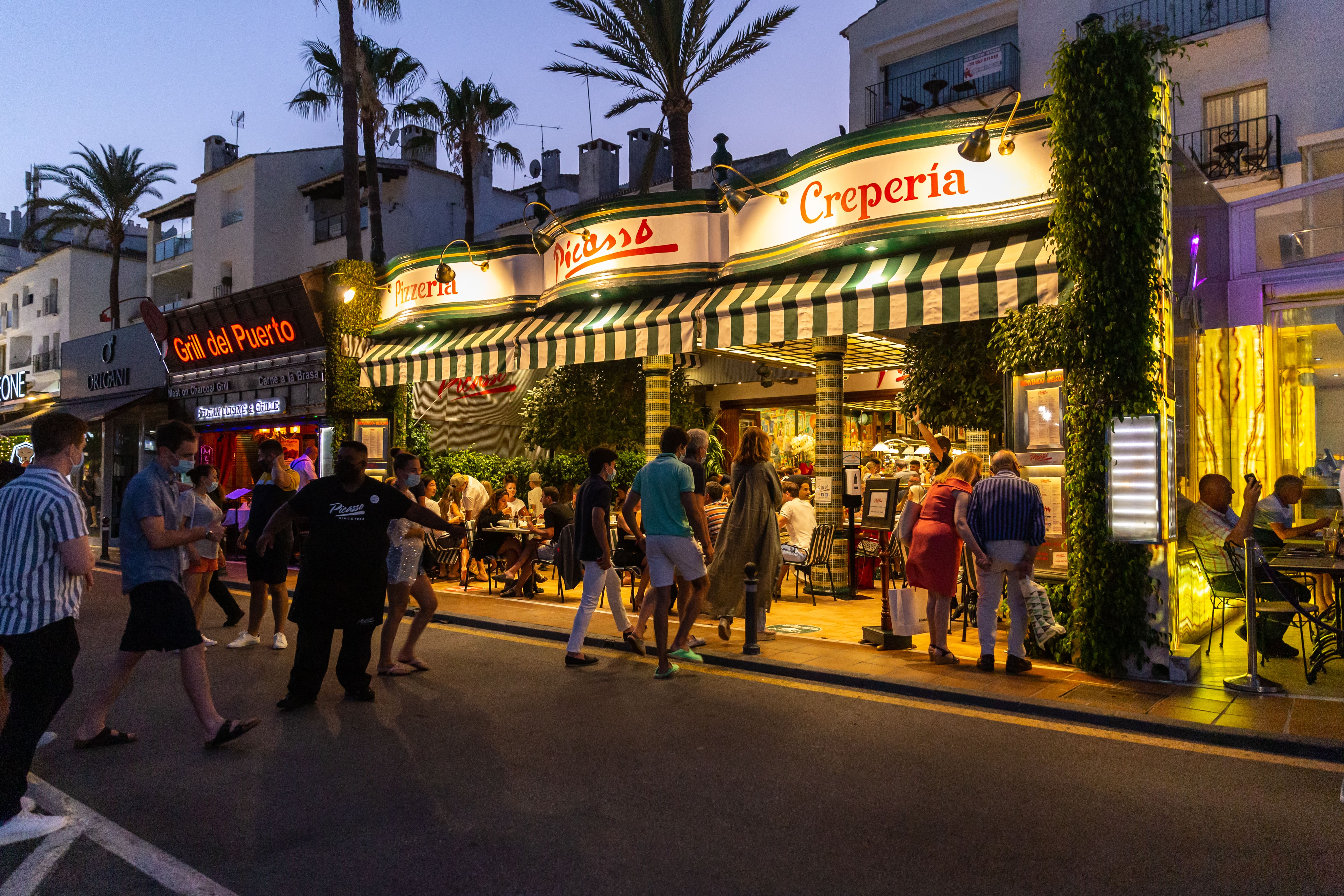 Menorca
Menorca offers a more relaxed and intimate nightlife scene, perfect if you're after a laid-back evening with a touch of charm.

The island's nightlife focuses on cosy bars, quaint pubs and waterfront terraces. Don't miss the chance to explore Menorca's beachside chiringuitos (beach bars). They often host special events, including live music sessions, sunset parties and beach bonfires, where you can unwind with your toes in the sand and a refreshing drink in hand.
Slingo's score: 5/10
Beaches
Mallorca
Mallorca is a beach lover's paradise. All turquoise and golden sands. One of Mallorca's most popular holiday destinations is the breathtaking Playa de Formentor. This postcard-perfect beach sits on one of the island's rugged northern coastlines and boasts crystal-clear waters, powdery white sand and stunning views of the mountains and rocky cliffs that surround them.

For a more vibrant beach scene, look no further than the lively shores of Palma Nova or Magaluf. These bustling beaches are perfect for sun lovers and water sports enthusiasts. Relax on the sun loungers, soak up the rays or try your hand at jet skiing or parasailing.
Slingo's score: 8/10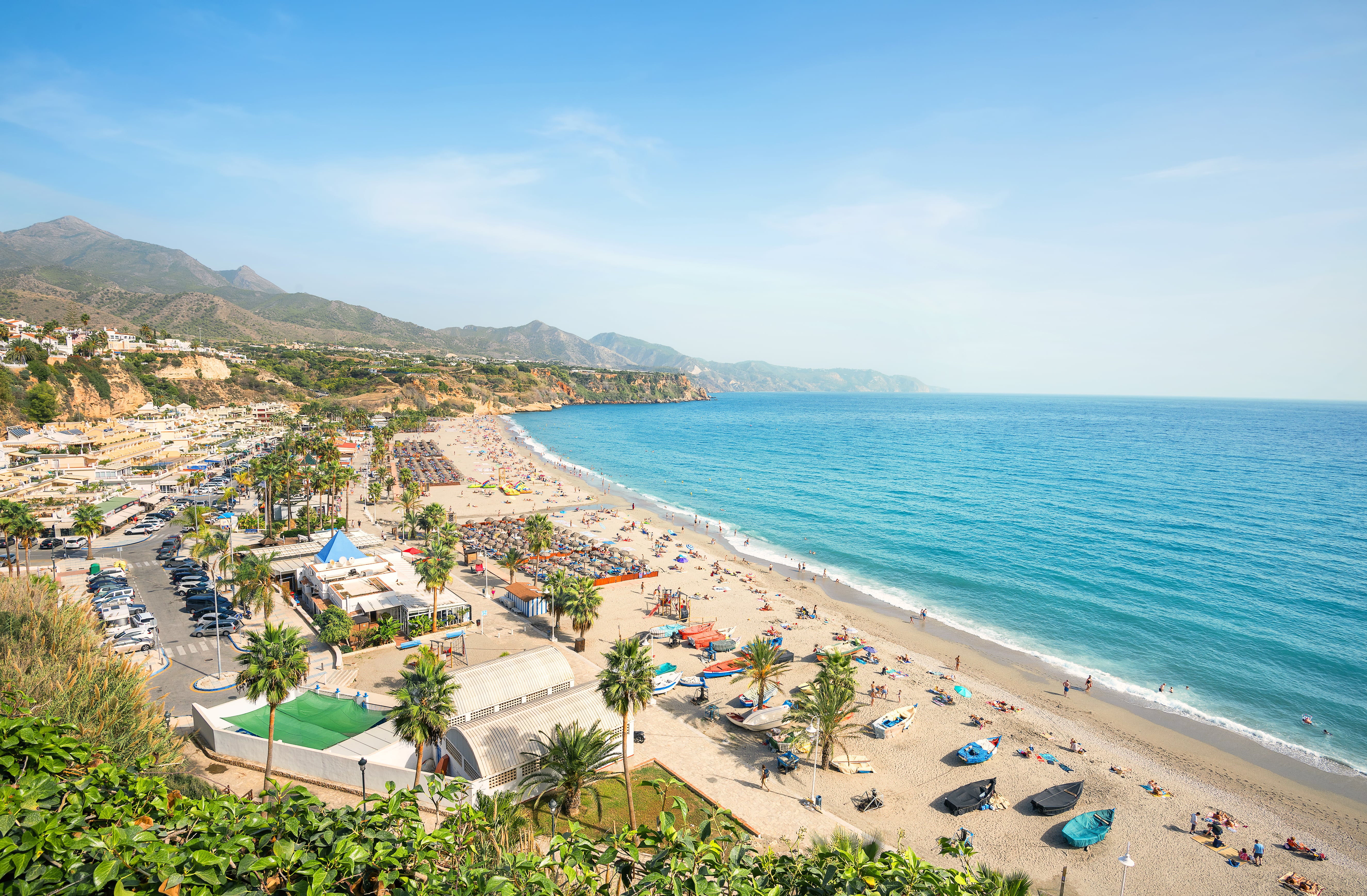 Menorca
The peaceful island of Menorca is renowned for its unspoilt coastline, boasting some of the most picturesque and pristine beaches in the Mediterranean.

Start your beach tour at Cala Macarella, a postcard-worthy beach with sapphire-coloured waters and fine white sand. Take a refreshing dip, bask in the sun or explore the surrounding cliffs. When it comes to secret beach coves, you can't beat Cala Mitjana. It's nestled among lush greenery and boasts crystal-clear waters that are perfect for swimming and snorkelling.

Finally, if you're looking for a family-friendly beach, Cala Galdana is your go-to destination. This stunning bay offers calm waters, a gently sloping shoreline and plenty of amenities like restaurants and water sports facilities. It's a great spot for building sandcastles and making memories with your loved ones.
Slingo's score: 9/10
Food
Mallorca
Mallorcan cuisine is a mouthwatering blend of Mediterranean, Spanish and Balearic influences. Their iconic dishes include ensaïmada (a fluffy pastry dusted with powdered sugar and filled with cream) and - if you don't have a sweet tooth - sobrassada (a spreadable cured sausage).

There's no shortage of seafood dishes on this big Balearic island, either! Why not savour a plate of succulent grilled prawns, crispy calamari or a traditional seafood paella while looking out over one of Mallorca's beaches?
Slingo's score: 8/10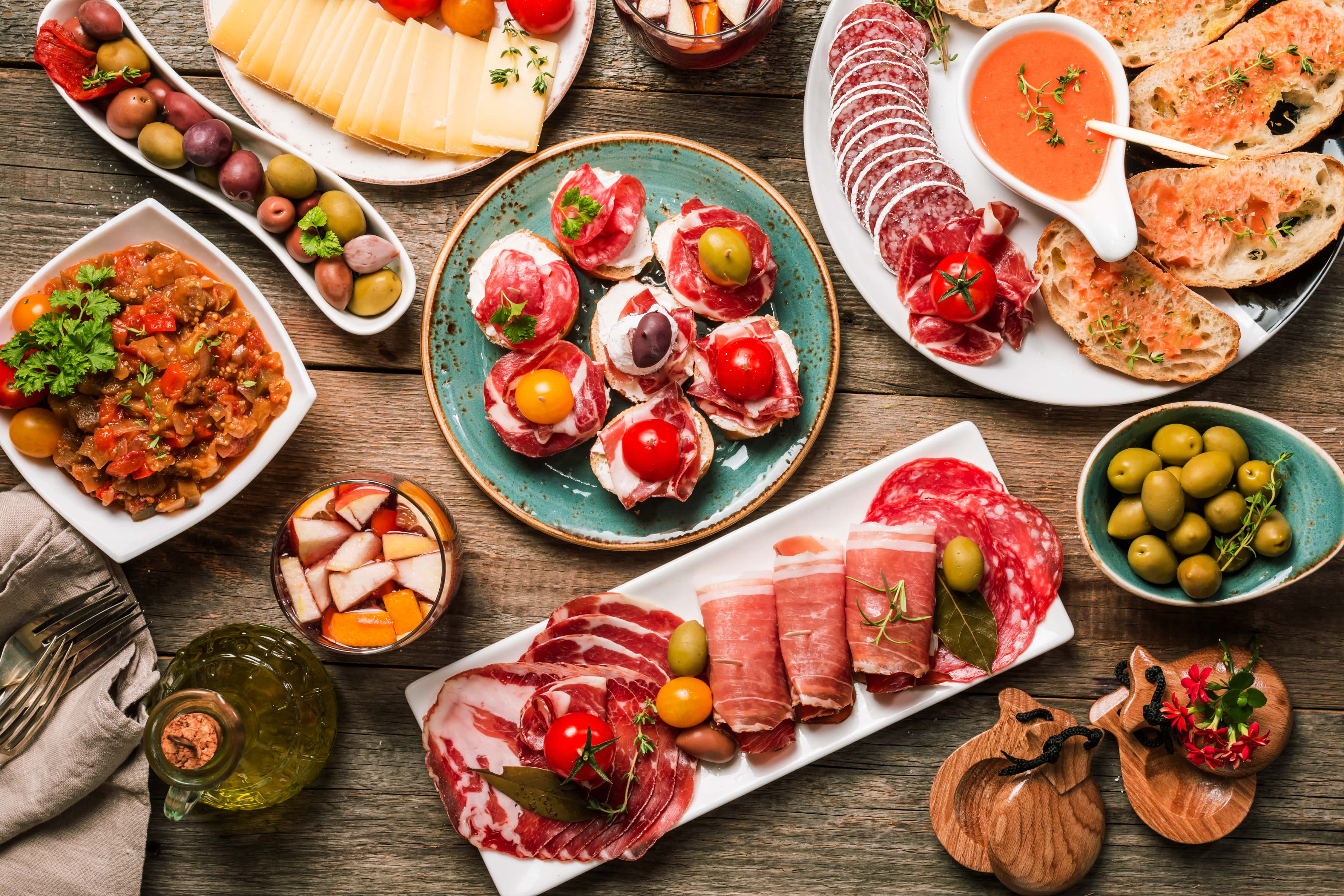 Menorca
The charming island of Menorca is a haven for food enthusiasts, offering a delightful blend of traditional Menorcan flavours and Mediterranean influences.

Menorca is known for its cheeses (particularly the creamy and slightly tangy Mahón), traditional pastries and caldereta de langosta; Menorca's famous lobster stew. This hearty and flavorful dish is a true Menorcan speciality. The tender lobster cooked with tomatoes, onions, garlic and spices will transport you to seafood heaven. You can wash it all down with Menorca's signature gin, Xoriguer.
Slingo's score: 7/10
Activities
Mallorca
It might be a small island, but Mallorca boasts a melting pot of traditions and exciting cultural events. It combines influences from ancient civilisations with warm hospitality to make you feel right at home.
You'll find the most impressive cultural sights in Mallorca's capital, Palma de Mallorca. Here, the romantic old town is a winding maze of chic boutiques, tapas bars, independent art galleries and more. The city is also home to an incredible cathedral that's so vast you'll hardly believe your eyes!

Away from the capital, explore the charming towns and timeless villages of Mallorca, where you'll find picturesque squares, narrow cobblestone streets and vibrant local markets. Immerse yourself in the bustling atmosphere and interact with friendly locals as you discover traditional crafts, local produce and unique souvenirs.

Mallorca's cultural calendar is packed with lively festivals and events throughout the year. From the vibrant Sant Antoni festival in January, featuring bonfires and dancing demons, to the colourful Festa des Vermar, a grape harvest celebration, you'll have plenty of opportunities to join in the fun and experience the island's joyful spirit.
Slingo's score: 9/10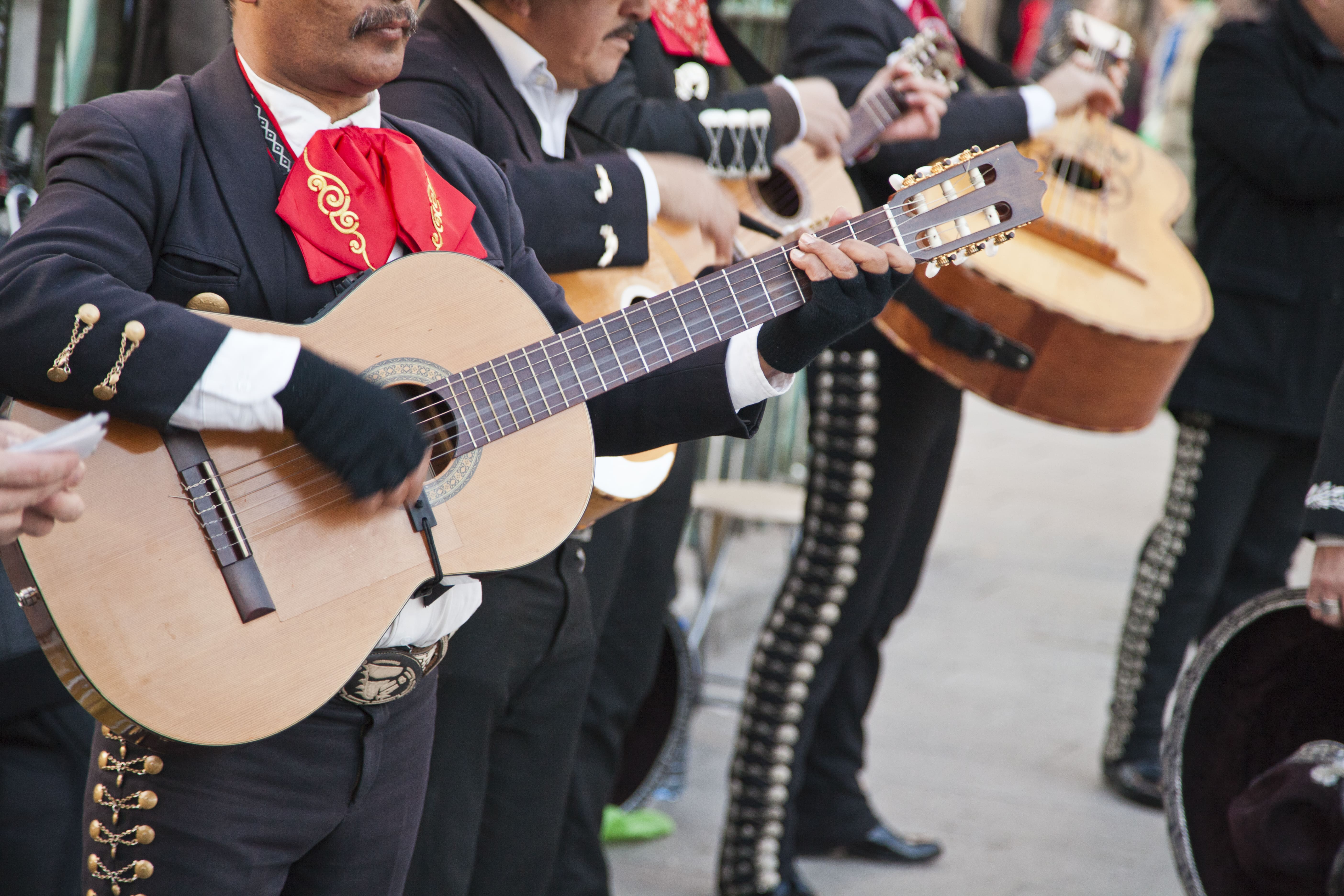 Menorca
Menorcans take pride in their island's tranquillity by embracing its unique heritage and preserving its traditions. The locals embrace a slower pace of life, inviting you to relax and savour every moment of your holiday.

On the charming streets of Menorca's towns and villages, you'll find picturesque whitewashed houses, quaint streets and cosy cafes. The island's architecture only adds to its cultural charm.

Menorca is proud of its strong cultural identity, particularly in preserving its Talayotic heritage. The island is home to numerous prehistoric sites, including ancient stone talayots, taulas (Stonehenge-esque monuments) and navetas (tombs), which provide fascinating insights into the island's ancient past.
Join in the festivities during Menorca's traditional festivals, such as the lively Sant Joan celebration, where locals and visitors gather to witness the famous horse parades and spirited jaleo, a traditional equestrian display.
Slingo's score: 8/10
Luxury
Mallorca
Indulge yourself in a life of luxury for a little while with Mallorca. The island offers a wealth of decadent experiences that will make your holiday truly extraordinary.

From elegant beachfront resorts and opulent five-star hotels to secluded boutique hideaways, you'll find the perfect setting to unwind and enjoy the finer things in life.

When you're not lounging by your luxury hotel pool, you can visit VIP beach clubs, charter a private yacht or dine in a Michelin-starred restaurant to make your holiday truly memorable. Mallorca also has a fantastic selection of well-established vineyards where wine lovers can book a wine tour or tasting experience to sample some of the island's
Slingo's score: 8.5/10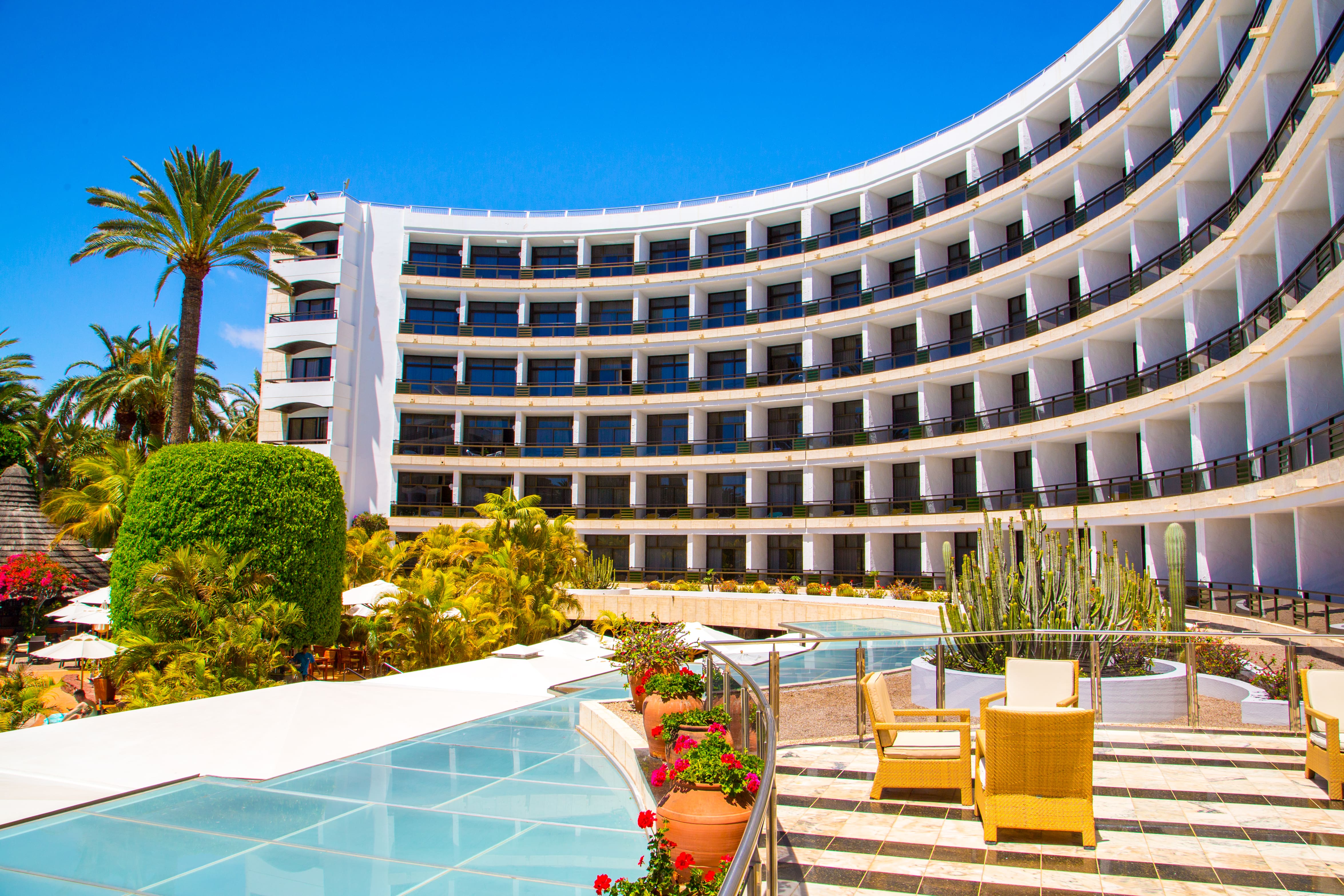 Menorca
Menorca offers a more understated atmosphere, perfect if you're seeking a tranquil getaway. Immerse yourself in stylish surroundings and take advantage of amenities like private beach access, serene spa retreats and personalised service from the comfort of your luxury accommodation.

When it comes to fine dining, discover hidden gastronomic gems that combine innovative flavours with traditional Menorcan influences; all served with impeccable attention to detail. Rumour has it that Menorca is a favourite lunchtime stop-off for Richard Branson and his family whilst on yachting trips!

Explore the island's pristine coastline on private yacht charters, discover secluded coves with shimmering waters or indulge in wellness retreats that offer rejuvenating spa treatments and yoga sessions.
Slingo's score: 8/10
Menorca vs Mallorca: the verdict
These two popular destinations both offer travellers unique and vibrant experiences. But which one came out on top? Here's out verdict:
Menorca's overall score: 37 out of 50
Mallorca's overall score: 40.5 out of 50
In the end, while both islands have their own charm, Mallorca's broader spectrum of offerings has earned it a slightly higher position in our assessment. 
Don't let our verdict put you off Menorca, however. Each island holds its own unique treasures and can cater to different preferences. Your choice ultimately depends on the kind of experience you're seeking, whether it's the serene exclusivity of Menorca or the vibrant diversity of Mallorca.
Book your dream Mediterranean getaway with help from Slingo
If you're after the perfect Mediterranean getaway, you can't go wrong with either of these stunning Balearic islands. If you want to stroll through romantic old towns and eat seafood as the waves lap nearby shores, Menorca is for you. If you want to party by night and parasail by day, the bustling island of Mallorca is your safest bet!
What better way to add to your holiday savings pot than by winning big with Slingo? Take a spin at the best online slots in the UK, or join the fun with online bingo games. Whatever you enjoy playing, play it with Slingo!

For more luxury inspiration, discover Slingo's lifestyle news or check out these blogs:
The Top Luxury Hotel Brands You Will Love

Best Luxury Swimsuit Brands You Should Know

The Best Luxury Suitcase Brands

The World's Most Beautiful Adventures

Top Luxury Bag Brands
Or if you're still looking at booking a break away, we've got you covered with some recommendations:
Is Mallorca cheaper than Menorca?
Mallorca and Menorca have similar price ranges for accommodation, dining and activities, as both islands are tourist-friendly parts of the Balearics.

It's best to compare prices and do some research based on your specific preferences, planned activities and the accommodation you've got your eye on to make an informed decision about which island is more suitable for your budget.
What is the best time of year to visit Menorca?
The best time of year in Menorca depends on what your ideal temperature is and if there are any specific activities you have in mind. Here are some considerations for different seasons in Menorca:
Summer (June to August): Summer is the peak tourist season in Menorca. The temperatures range from 26°C to 30°C, and the sea is warm - inviting for swimming and snorkelling. Just to note, it is likely to be more crowded in popular tourist destinations, and prices may be higher.

Spring (April to May) and Autumn (September to October): Spring and Autumn offer temperatures ranging from 20°C to 25°C and are best to watch the colours of the landscape change.

Winter (November to March): Winter in Menorca brings fewer tourists and cooler temperatures ranging from 13°C to 16°C. It's a great time for nature walks, exploring historical sites and enjoying the island's authentic charm without the crowds.
What is the best time of year to go to Mallorca?
The best month to visit Mallorca depends on what temperature is best for you and what you're looking to experience on the island.
Summer months (June to August): Summer is the peak tourist season in Mallorca due to its warm weather, sunshine and little rain. The temperatures range from 28°C to 32°C, making it ideal for beach activities and water sports. However, popular tourist areas can be crowded, and prices may be higher compared to other times of the year.

Spring (April to May) and Autumn (September to October): These transitional seasons offer temperatures ranging from 20°C to 25°C, making them a great time to visit if you prefer milder weather and want to avoid the peak crowds. The landscapes are lush and vibrant during spring, and autumn brings a beautiful golden hue to the countryside.

Winter (November to March): Winter is the low season in Mallorca, with fewer tourists and cooler temperatures ranging from 14°C to 18°C. While the island is quieter during this time, many attractions, shops and restaurants are still open. Winter is ideal if you're interested in exploring historical sites, enjoying nature walks or seeking a peaceful getaway.
Is Mallorca or Menorca a better island for couples?
Both Mallorca and Menorca offer incredible romantic getaways for couples. Mallorca offers a more cosmopolitan, party island atmosphere with plenty of luxury hotels. If you and your partner would prefer a relaxing place to unwind, the best island is probably Menorca. The tranquil atmosphere, natural beauty and charming towns create a perfect romantic setting for couples to relax, unwind and spend quality time together.
Where is the nicest area of Mallorca?
This depends on your holiday preferences, but a few areas of Mallorca that are highly regarded for their beauty and attractions include:
Palma de Mallorca

Serra de Tramuntana

Port de Sóller

Alcudia

Pollença
If you want to find a real hidden gem, try heading inland to some of the island's beautiful countryside. Whilst you may encounter more basic facilities than in the coastal resorts, these smaller towns have their own cultural events and authentic island way of life!
---
DISCOVER SLINGO
YOUR OFFICIAL SITE FOR SLINGO GAMES
Slingo is a vibrant online casino with a fantastic selection of Slingo games, online slots, live tables and more.
Join The Fun on Slingo.Com!