When it comes to planning a dream vacation in Southeast Asia, two destinations often come to mind: Bali and Thailand. These two regions offer unique and enchanting experiences that attract travellers from around the world.
Known as the "Island of the Gods," Bali has a rich history steeped in cultural heritage dating back centuries. It is home to numerous ancient temples and sacred sites, all of which are rooted in the country's Hindu faith.
---
*Terms and conditions apply.*
---
In comparison, Thailand has a fascinating history that stretches back thousands of years. Over the centuries, it has seen various kingdoms, dynasties, and influences from neighbouring countries, resulting in a rich and diverse culture. Its beautiful architecture and unique traditions make Thailand a host of impressive UNESCO World Heritage Sites worth visiting.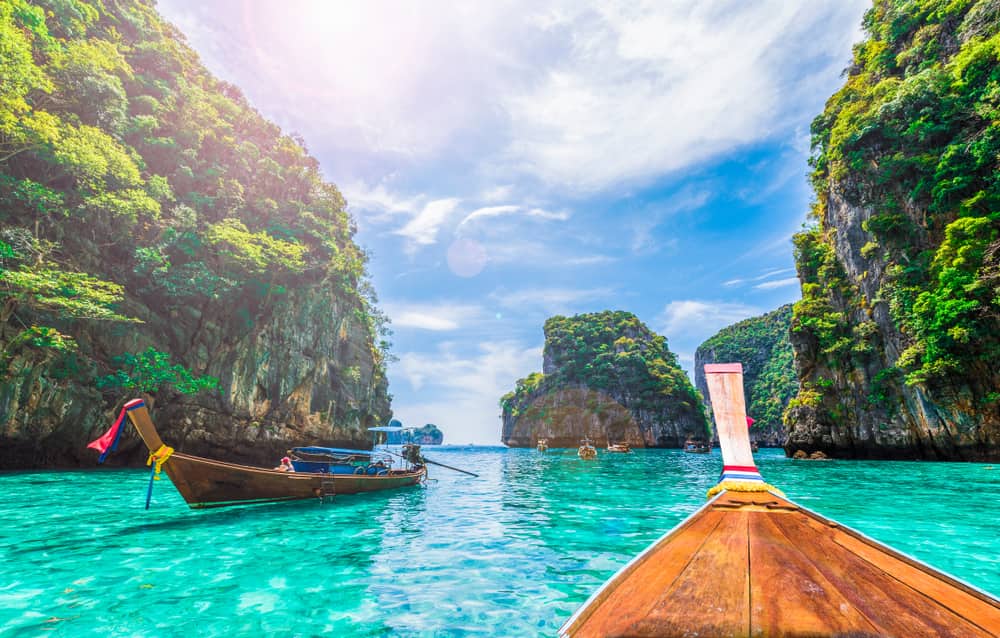 In this guide, we'll compare various aspects of Bali and Thailand to help you decide which place to visit. Whether you're after a relaxing getaway or some cultural exploration, read on to discover which destination might be the perfect fit for you.
Bali or Thailand: Which Asian paradise is for you?
We're comparing Bali and Thailand across various factors to help you choose which destination to visit on your next getaway!
Nightlife
Bali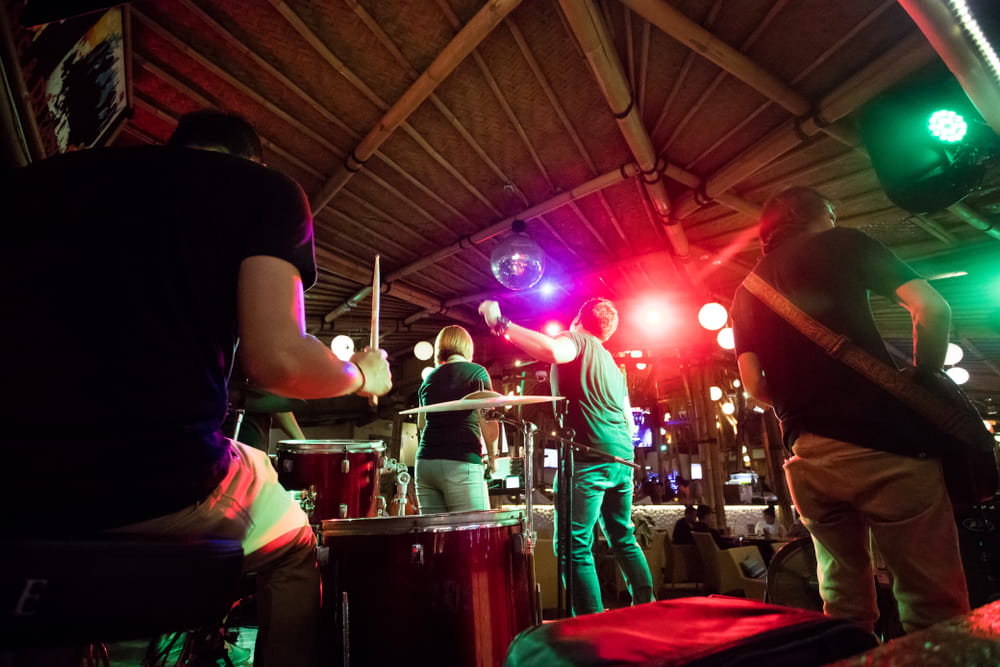 Bali might not be the first place that springs to mind when you think of an all-singing, all-dancing nightlife scene, but those in the know will tell you otherwise. 
If you're looking for somewhere you can party hard one night and relax by watching the sunset at a tropical beach bar the next, Bali won't disappoint. 
One of the island's most celebrated venues is the Potato Head Beach Club in Seminyak. This welcomes sunbathers and cocktail-sippers during the day before transforming into an electrifying club at night. If you're into live music, you'll not want to miss the Sunny Side Up Festival held annually in August.
Slingo's score: 7.5/10
Thailand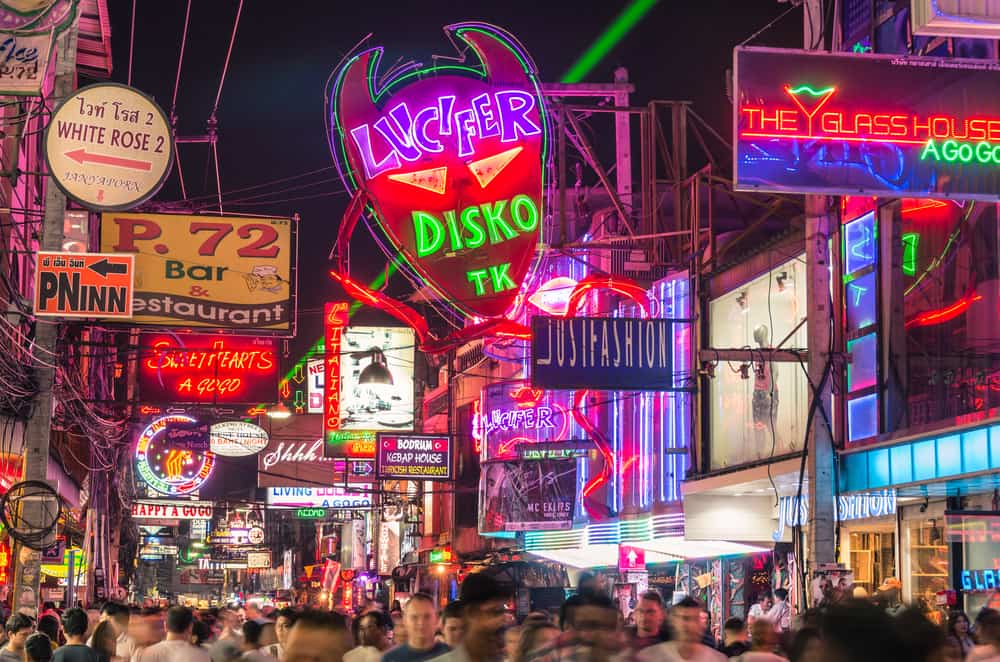 Moving onto Thailand, this is a destination with a reputation for taking things to the next level (we've all seen The Hangover, right?). Okay, so you might not end up in situations quite as sticky as waking up with full-face tattoos or finding a live tiger in your bathroom, but you won't struggle to find a wild night out here. 
As the capital city, Bangkok has a bustling and cosmopolitan nightlife scene, with numerous rooftop bars, trendy nightclubs, and entertainment complexes.
Further south, Phuket is famous for its vibrant nightlife blended with ultra-luxe beach clubs. Head to the resorts of Patong Beach and Bangla Road to find a fantastic array of bars, nightclubs, pool and beach clubs and entertainment venues.
Other Thai destinations like Koh Samui and Pattaya also offer lively nightlife scenes. So, wherever you end up in Thailand, you're sure to find something to do once the sun sets!
Slingo's score: 8/10
Beaches
Bali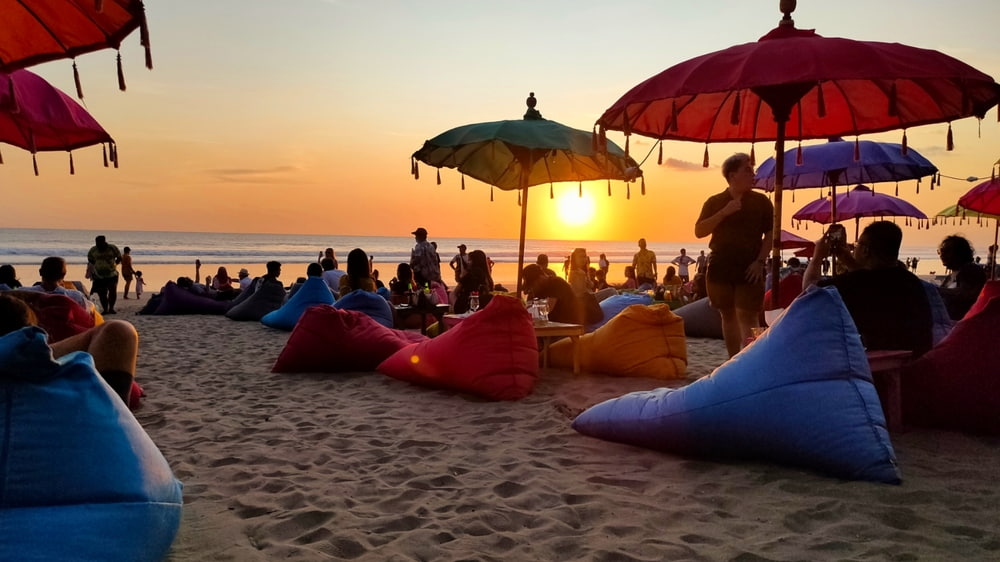 Bali is renowned for its beautiful beaches, with a range of options to suit different preferences. Some famous beaches in Bali include:
Kuta Beach:

Located in the southwest of the country, this is one of Bali's most famous beaches, known for its wide sandy shore and excellent surfing conditions.

Seminyak Beach:

Situated just next to Kuta, this offers a more upscale beach experience with luxury resorts, beach clubs, and trendy beachfront restaurants.

Nusa Dua Beach:

Located in an exclusive gated resort, this beach offers calm and pristine waters, making it ideal for swimming and snorkelling.

Padang Padang Beach:

This picturesque beach, featured in the movie "Eat Pray Love," is tucked away in a cove and offers stunning natural beauty and good surf breaks.
Slingo's score: 9/10
Thailand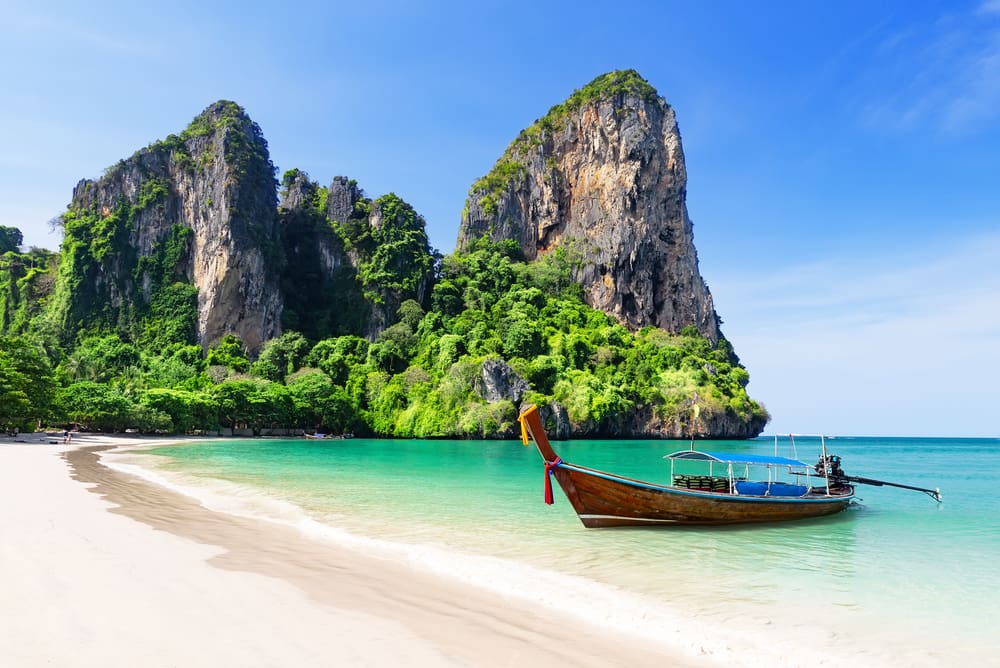 Thailand's beaches are famed for their stunning landscapes, turquoise waters and vibrant atmosphere. Some of the most popular beaches are:
Phra Nang Beach, Krabi:

Located in the Krabi province, this stunning beach features towering limestone cliffs, clear turquoise waters, and a relaxed atmosphere.

Maya Bay, Phi Phi Islands:

Famous for its appearance in the movie "The Beach," Maya Bay offers pristine white sands and crystal-clear waters. Note that Maya Bay has been temporarily closed for restoration as of my knowledge cutoff in September 2021.

Railay Beach, Krabi:

Accessible only by boat, Railay Beach is surrounded by dramatic limestone cliffs, making it a favourite among rock climbers and beach lovers.

Patong Beach, Phuket:

Located in Phuket, Patong Beach is one of Thailand's most popular and lively beaches, known for its vibrant nightlife and wide range of water activities.
Slingo's score: 9/10
Food
Bali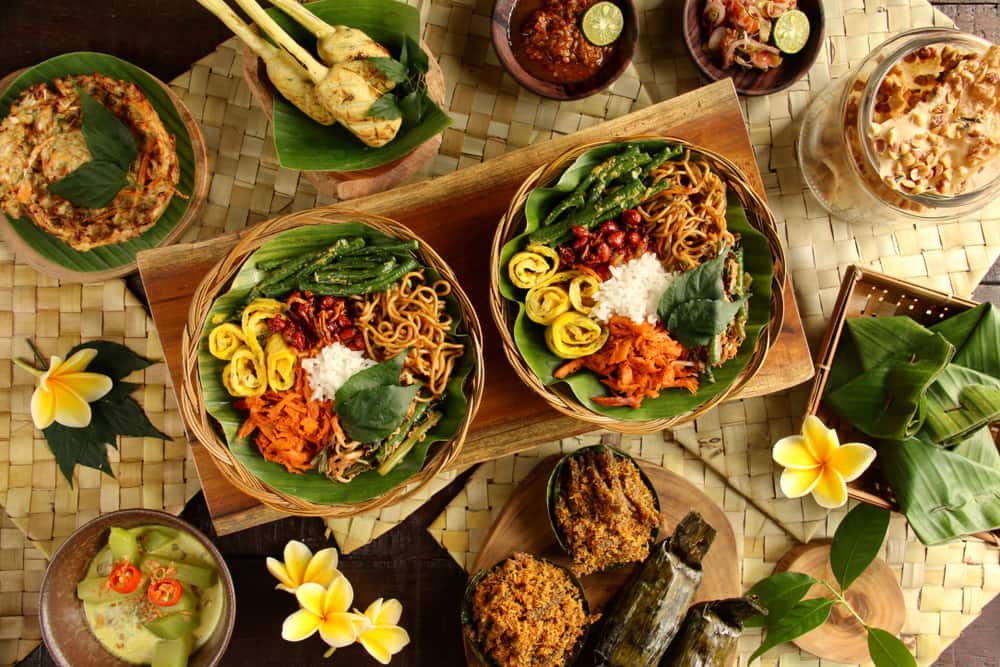 Balinese cuisine is known for its flavoursome dishes that blend aromatic spices, fresh ingredients, and various cooking techniques. Some popular Balinese dishes include Nasi Goreng (fried rice), Babi Guling (suckling pig), Satay (grilled skewers), and Lawar (mixed vegetable and meat salad).
Given its popularity as a tourist destination with travellers from all four corners of the world, Bali's restaurants also offer a range of international and fusion cuisines. In addition, the island has a growing health-conscious food scene, with many cafes and restaurants specialising in organic and plant-based options (perfect for detoxing after a few too many Tiger beers).
Slingo's score: 8/10
Thailand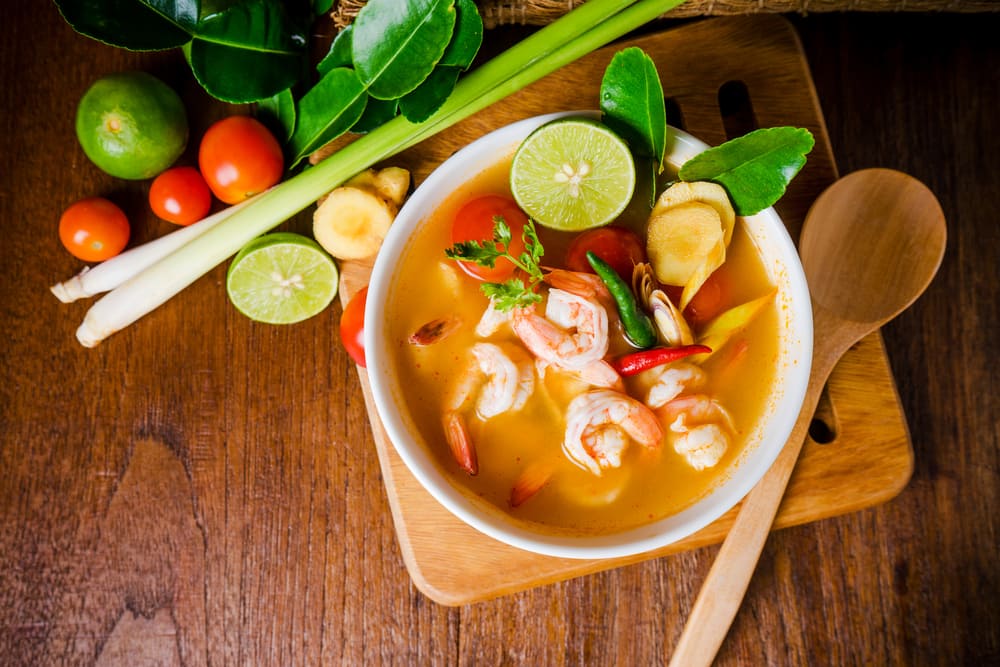 In Thailand, the cuisine is renowned worldwide for its bold flavours, herbs, and the perfect balance of sweet, sour, salty, and spicy tastes. Thai dishes like Pad Thai (stir-fried noodles), Tom Yum (spicy soup), Green Curry, and Massaman Curry are among Thailand's most popular dishes. 
The street food culture here is also very vibrant, and you can find an abundance of delicious and affordable meals from vendors selling authentic delicacies from carts and street markets. Thai cuisine also offers a wide range of vegetarian and vegan options.
Slingo's score: 9/10
Activities 
Bali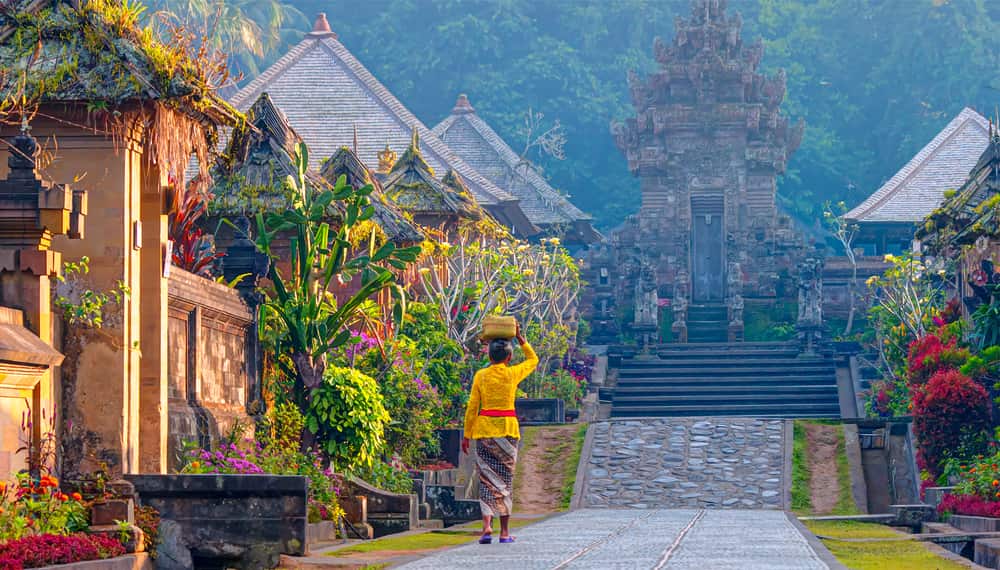 Bali offers a treasure trove of captivating experiences waiting for travellers to uncover. Wander through time as you visit ancient temples like Uluwatu and Tanah Lot, where the essence of Balinese spirituality comes alive through age-old ceremonies. Delve into the heart of Ubud, where the enchanting Sacred Monkey Forest Sanctuary invites you to share moments with mischievous monkeys against the backdrop of ancient statues.
For nature enthusiasts, a trek up Mount Batur at sunrise to see breathtaking panoramic vistas, while Bali's volcanic landscapes provide a stunning backdrop. Whether you're hiking through lush rainforests or exploring ancient lava fields, the island's diverse terrain promises unforgettable journeys for every explorer.
Some popular day trips include:
Ubud and surrounding areas:

Visit the Tegalalang Rice Terraces, Ubud Monkey Forest, and Tirta Empul Temple. Explore art villages like Celuk (known for silver jewellery) and Mas (known for wood carvings).

Nusa Penida:

Take a boat trip to the picturesque island of Nusa Penida, known for its stunning cliffs, crystal-clear waters, and Instagram-worthy spots like Kelingking Beach and Angel's Billabong.

Mount Batur:

Embark on a sunrise trek to the top of Mount Batur, an active volcano, and witness breathtaking sunrise views over Lake Batur.
Slingo's score: 7/10
Thailand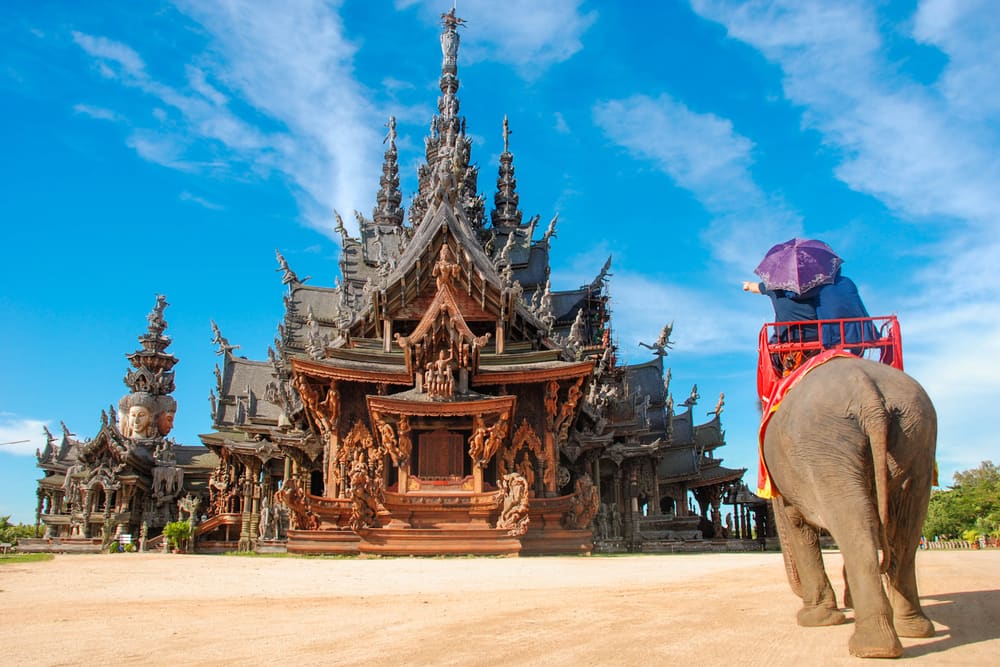 Thailand's charm lies in its diverse and captivating attractions. In Bangkok, visitors can marvel at the grandeur of the Grand Palace and the revered Wat Phra Kaew (Temple of the Emerald Buddha). 
Chiang Mai, nestled in the lush mountains of northern Thailand, offers a more serene and traditional atmosphere. Ancient temples, such as Wat Phra That Doi Suthep, offer panoramic views of the city below. But Chiang Mai's appeal extends beyond architectural wonders, as it also provides a chance to interact with elephants in ethical sanctuaries, where these majestic creatures are cared for responsibly and humanely.
Some popular day trips include:
Ayutthaya:

Visit the historical city of Ayutthaya, a

UNESCO World Heritage site

known for its ancient temples and ruins.

Phi Phi Islands:

Take a speedboat or ferry to the stunning Phi Phi Islands, known for their pristine beaches, turquoise waters, and snorkelling opportunities.

Damnoen Saduak floating market:

Experience the vibrant atmosphere of Thailand's floating markets, such as Damnoen Saduak, where you can shop for local produce and handicrafts from traditional boats.

Chiang Rai and the Golden Triangle:

Explore the unique temples, including the White Temple (Wat Rong Khun) and the Blue Temple (Wat Rong Suea Ten), and visit the Golden Triangle, where Thailand, Laos, and Myanmar meet.
Slingo's score: 8.5/10
Luxury
Bali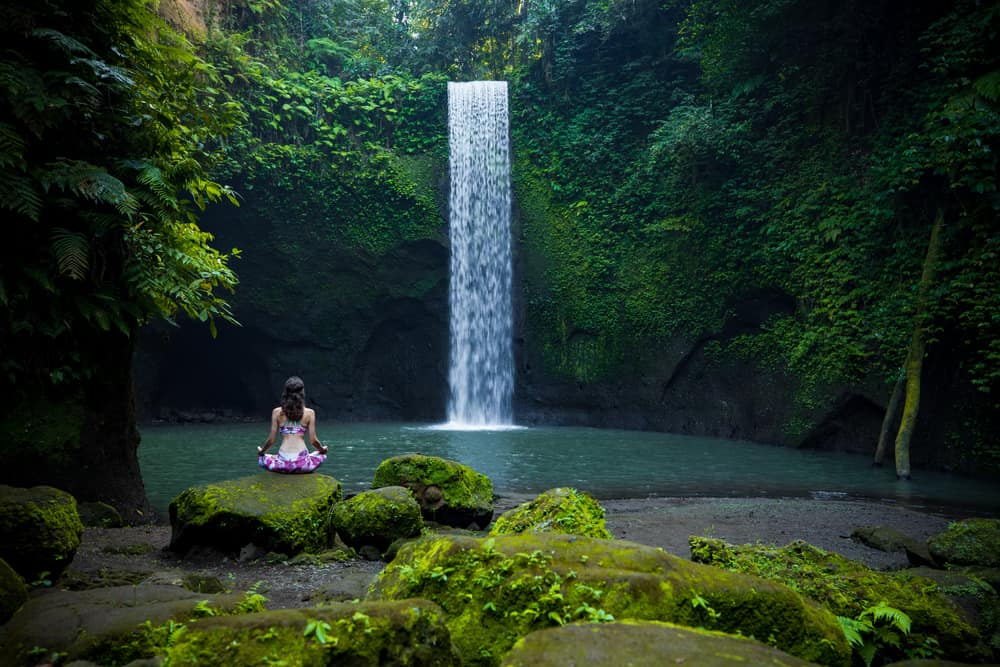 Bali is renowned for its focus on wellness and holistic experiences. The island offers a plethora of luxury resorts and wellness retreats that emphasise relaxation, rejuvenation, and self-care. 
Areas like Seminyak, Nusa Dua, and Ubud have a range of luxurious accommodations, many of which offer private pools, personalised services, and breathtaking views. Many resorts in Bali have dedicated spa facilities offering traditional Balinese treatments, yoga classes, meditation sessions, and healthy dining options. Ubud, in particular, is known as the cultural and spiritual heart of Bali, offering numerous wellness centres and yoga studios set amidst lush surroundings.
Slingo's score: 8/10
Thailand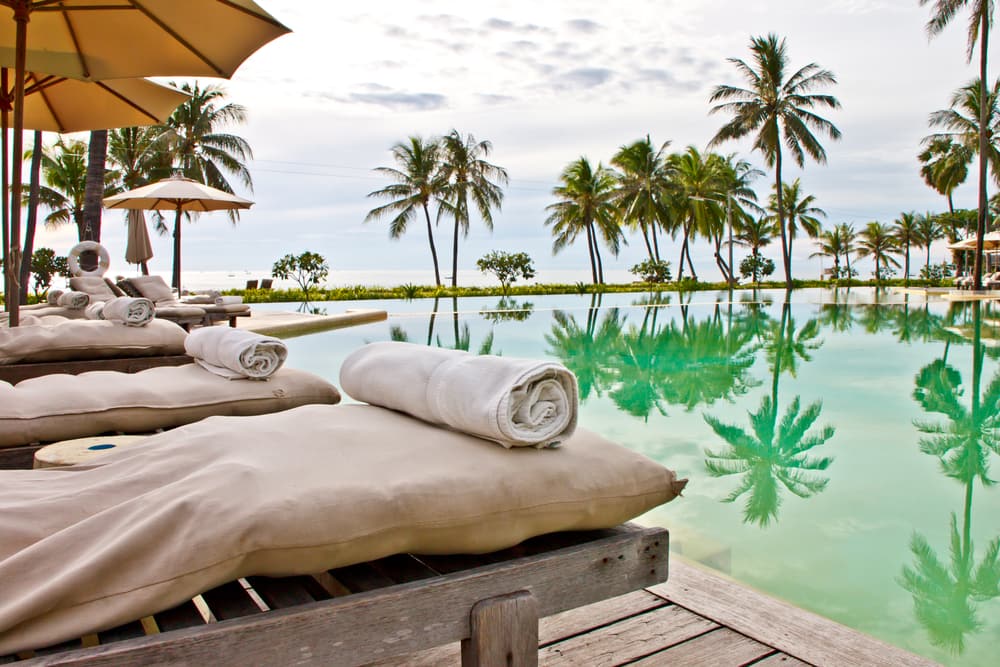 Destinations like Phuket and Koh Samui have established themselves as wellness hubs with a wide range of luxury resorts, spa centres, and detox retreats. Bangkok, the capital city, offers gourmet dining, high-end shopping, luxury spas, traditional Thai massage centres, and wellness facilities. 
The country's tropical islands and serene landscapes contribute to the overall well-being experience, and places like Chiang Mai in northern Thailand offer opportunities for holistic wellness practices.
Slingo's score: 7/10
Bali vs Thailand: the verdict
Taking into account aspects such as nightlife, beaches, food, activities and luxury, both Bali and Thailand have a lot to offer.
But which should you choose? Here's our verdict:
Bali's overall score: 39.5 out of 50
Thailand's overall score: 41.5 out of 50
Based on our evaluation, Thailand slightly edges out Bali with a higher overall score. However, your choice between Bali and Thailand should ultimately align with your own preferences and what you value most in a travel experience. Both destinations provide unique and captivating opportunities, ensuring that regardless of your decision, you're in for a remarkable journey.
Book your dream vacation to Bali or Thailand with help from Slingo
If you're ready for a bit of well-earned rest and relaxation on the beach, you'll struggle to find scenery more stunning than in Bali and Thailand! From indulgent resorts where no expense is spared to once-in-a-lifetime cultural experiences, these two destinations offer something for everyone.
Start saving for your trip to paradise by winning big with Slingo. Hit the jackpot by playing the UK's best online slots, or put your skills to the test with a game of online bingo! Whatever you enjoy playing, play it with Slingo!
Looking for more luxury inspiration? Explore Slingo's lifestyle guides:
For travel ideas and tips, check out our other destination guides:
FAQs
Is it worth going to Bali for one week?
Yes, a one-week trip to Bali can be worthwhile. It allows you to experience the island's unique culture, visit popular attractions, relax on beautiful beaches, and explore the natural landscapes.
Can you fly direct to Bali from the UK?
Most flights from the UK to Bali involve at least one stopover in a connecting city, such as Singapore, Doha, or Kuala Lumpur. Flight options and routes can change, so checking with airlines and travel agencies for the most up-to-date information is recommended.
---
DISCOVER SLINGO
YOUR OFFICIAL SITE FOR SLINGO GAMES
Slingo is a vibrant online casino with a fantastic selection of Slingo games, online slots, live tables and more.
Join The Fun on Slingo.Com!