Here at Slingo we've got an amazing range of Slingo games to choose from, with lots of different features and bonus games. Although we've designed all of our Slingo games to be easy to play and navigate, we know that it's a little different to other online games you might have played before.
With that in mind, we thought it might be helpful to give you an introduction to some of the best Slingo games for beginners to try. Read on to find out more!
Slingo Classic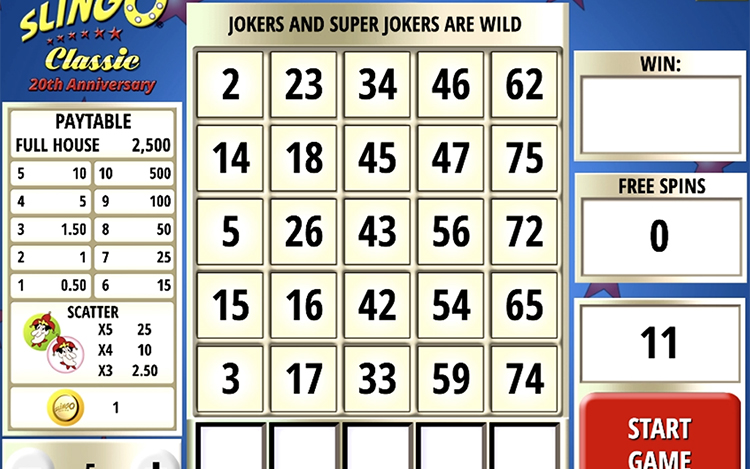 Slingo Classic has a simple, no frills design that perfectly mimics the original Slingo game, making it a great choice for beginners.
The game has five reels that spin in a single row underneath the grid, and the aim of the game is to match up numbers on the reels with those in the grid.
The grid itself is clear and easy to understand, with a pay ladder on the left of the game screen that you can work your way up by completing Slingos.
The top prize is awarded for completing 12 Slingos (sometimes called paylines) on the grid to get a Full House. Just like in bingo, this is when you've marked off all your numbers on the grid.
Prizes are also awarded for completing five or more Slingos on the grid. If a gold coin symbol appears on the reels, you'll win an instant cash prize.
We love the classic look of this game, which just goes to show that great games like Slingo don't need lots of bells and whistles to create a fun gaming experience!
Slingo Extreme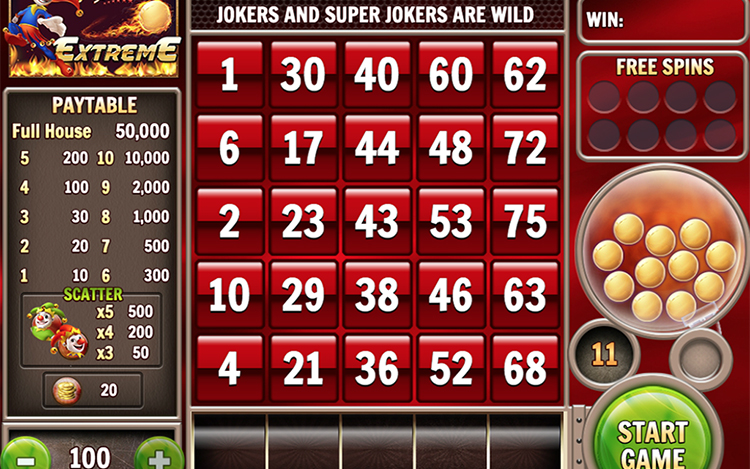 Just like Slingo Classic, Slingo Extreme also features 12 paylines and five reels. The gameplay of the two games is very similar, although Slingo Extreme has a fiery red design that turns up the heat a notch!

Slingo Extreme may not have as many bonus features as some other Slingo games, but this makes it ideal for those looking for a more simple version of the game.
The game does feature a Joker/Super Joker bonus, which is activated by landing a combination of three Jokers and/or Super Jokers on the reels. If this happens, you'll be rewarded with a cash prize.
Prizes can also be won by finding a gold coin symbol on the reels, or by completing five or more Slingos on the grid.
Slingo Racing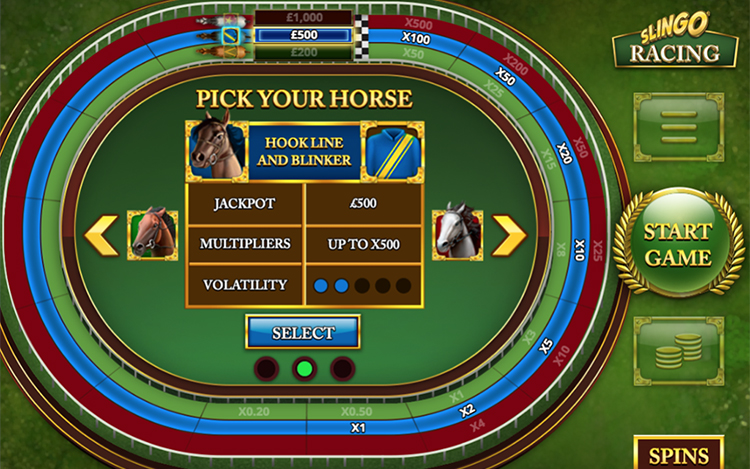 With 12 paylines and five reels, Slingo Racing follows the same basic format as the other Slingo games in this article. However, the fun horse racing theme makes it stand out from the crowd!
The gameplay is straightforward, and the aim of the game is to mark off numbers on the reels with those on the grid. 
But this time there's an additional feature to spice things up a bit. At the beginning of the game,  you'll be asked to choose one of three horses to race with. The horses have different volatilities and different jackpot prizes, too. Those with a higher volatility are likely to pay out less frequently, but with bigger prizes (and vice versa).
Once you've chosen a horse, the game will begin automatically.
You'll notice that the horses move around the racecourse when a position on the grid is marked off to reveal their colour. If your horse reaches a multiplier value on the racecourse, this multiplier will be applied to your win.
If your horse makes it to the finish line before the end of the game, you'll win the corresponding jackpot!
Slingo Sweet Bonanza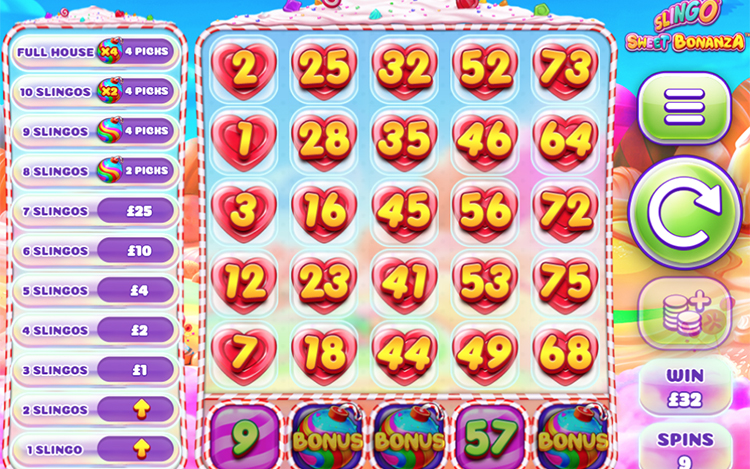 If you've got a sweet tooth, Slingo Sweet Bonanza is the game for you! This game is a mash-up of the Slingo mechanic with hit slot game Sweet Bonanza.
It features the same 5x5 grid format as other Slingo games, and the aim of the game is to mark off numbers on the grid and work your way up the bonus ladder on the left of the screen.
Five or more Slingos will earn you a cash prize at the end of the game. If you manage to complete eight Slingos or more, you'll gain access to the candy bomb bonus round.
You'll be taken to a new screen, where you'll be asked to choose one of four brightly coloured candy bombs to reveal multiplier values. The more Slingos you've completed, the more picks you'll get!
Slingo Bells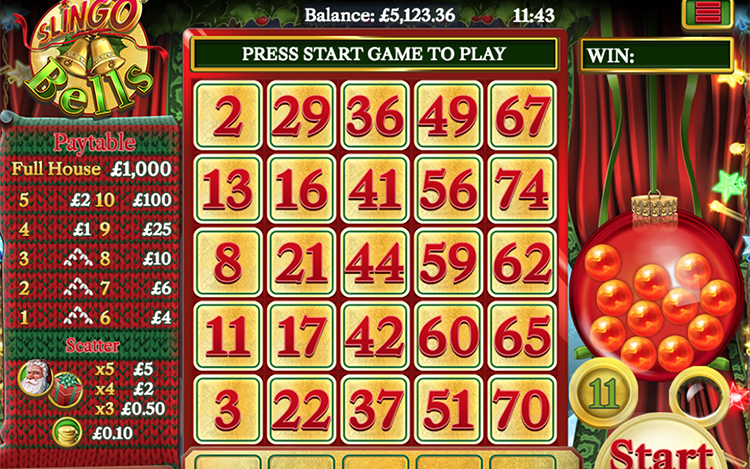 It may seem like Christmas is a long way off at the moment, but that doesn't mean you can't enjoy playing Slingo Bells! This festive favourite has the traditional 12 paylines and five reels, and the gameplay is very similar to Slingo Classic.
Complete five or more Slingos on the grid to win a cash prize, with additional prizes for three Jokers and/or Super Jokers, or a stacked coin symbol on the reels.
We love playing this Christmassy slot, which features Jokers represented by Christmas presents and Super Jokers represented by jolly Santas. 
Deck the halls and play this cheerful Slingo game for your chance to win an amazing cash prize!
Play the Best Slingo Games at Slingo.com
Slingo.com is the official Slingo site, where you can find all these Slingo games and more. Join us now for a safe, secure and fun gaming experience that puts you first. Register today at Slingo.com and choose a game to try.