Nestled among the rolling hills and rustic charm of Italy's northern provinces, Lake Garda and Lake Como sit proudly as two shining examples of the country's beauty and cultural heritage.
But, with both lakes being strong contenders for Europe's dreamiest, most sought-after destination, choosing between them can feel impossible.
To help make planning your next Italian adventure a little easier, we've done a side-by-side comparison of Lake Garda and Lake Como. From after-dinner drinks in intimate bars to indulgent retreats where you can recharge your batteries, this guide has all the insider tips and advice you'll need to pick the right destination for you.
So, fasten your seatbelts and prepare for takeoff; your very own dolce vita awaits!
---
*Terms and conditions apply.*
---
Which is Best For You: Lake Garda or Lake Como?
Lake Como and Lake Garda are immensely popular with tourists from across the globe. Both attract visitors with stunning natural scenery, gorgeous waterside vistas and more picturesque villages than you can count.


From the finest dining experiences and premium accommodations to hair-raising activities and hidden cultural gems, you'll never struggle to fill your time at either of these destinations. But, if you're set on picking just one for your next holiday to Italy, here's a roundup of the highlights from each.
Nightlife
Lake Garda
Get ready to experience fantastic nightlife in Lake Garda. As the sun sets, transforming the lake into a wash of blushed pinks and rich oranges, the towns perched on its shores come alive with a vibrant atmosphere that caters to all tastes.

If you're hoping to dance well into the night and listen to live music in bars, head to Desenzano del Garda or Sirmione. These are two of the larger towns on Lake Garda, offering a fantastic range of venues to keep you entertained for hours on end. Both are perfect for letting your hair down with fellow holidaymakers and mingling with locals amid simply mesmerising surroundings. 

For more of a laid-back vibe, head to Bardolino, Garda, or Malcesine. Here, cosy wine bars and cafes await where you can while away the hours people-watching with a glass of the region's locally produced wine in hand. 
Slingo's score: 7/10
Lake Como
When day turns to night at Lake Como, travellers and locals alike retreat into the stylish bars, restaurants and lounges nestled among intimate backstreets. 
In the lakeside towns of Como and Bellagio, pre-dinner aperitivos are a must. You'll be spoilt for choice on where to go and what to drink, with a fantastic selection of regional wines and speciality liqueurs on offer.

If you want something with a little more energy and excitement, Lake Como's larger hotels often host evening events, such as live music performances, themed parties and galas. These provide a taste of local culture and entertainment paired with the classic elegance that permeates the resort.
Slingo's score: 6/10
Beaches
Lake Garda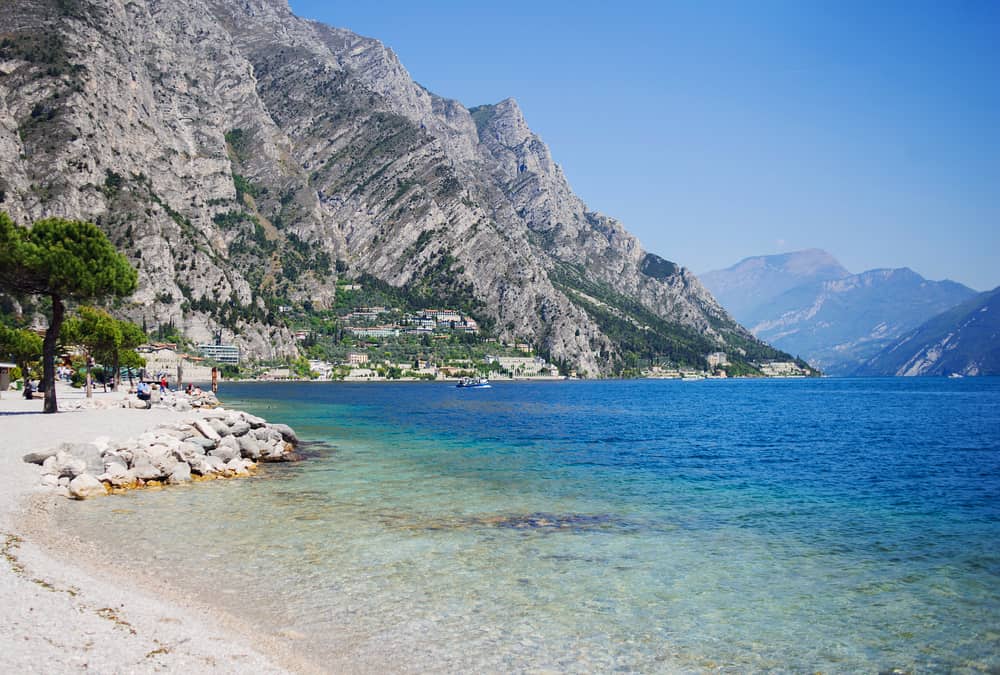 Lake Garda's beaches are a true Mediterranean gem. The southern shores boast lovely sandy stretches where you can kick off your flip-flops and sink your toes into the soft sand. Clear waters beckon you to take a refreshing dip, and you can enjoy the stunning views of the lake and surrounding mountains as you bask in the sun.

Head to the eastern shores, and you'll find more pebbly beaches, which add a rustic charm to your lakeside experience. The pebbles are smooth, making them suitable for sunbathing by the water.
Slingo's score: 8/10
Lake Como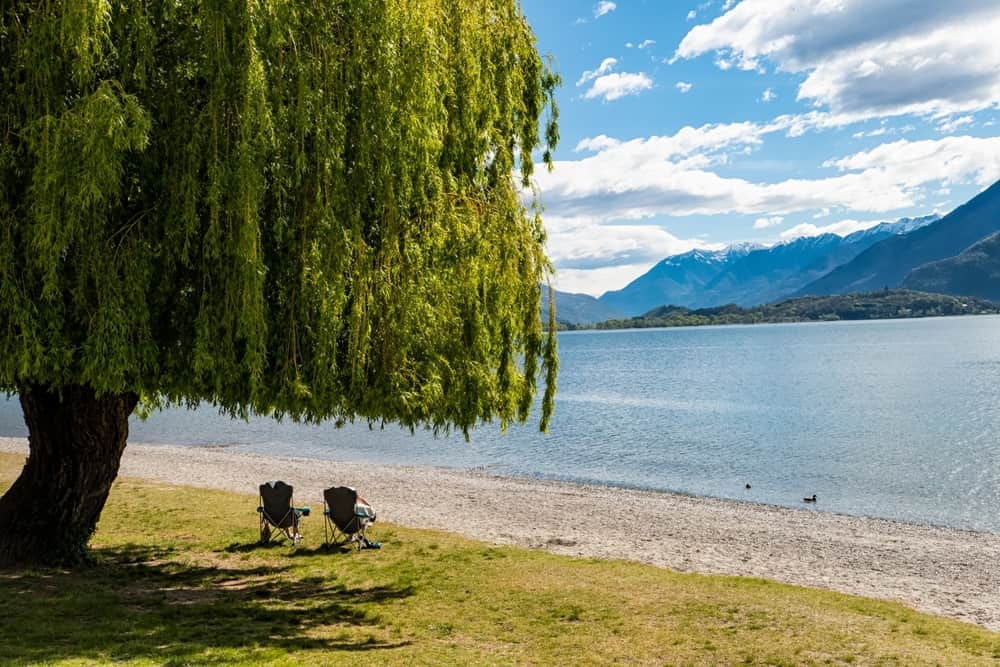 Though there aren't as many in Lake Como, the beaches here still hold a unique charm. Many of these beaches are nestled against the enchanting backdrop of the mountains, creating a picture-perfect setting.

You can unwind on sun-kissed pebbles, basking in the tranquillity and elegance that Lake Como offers. Some beaches even have floating pontoons for a fun and different swimming experience, as well as boat rental services if you fancy spending a day on the water.
Slingo's score: 5/10
Food
Lake Garda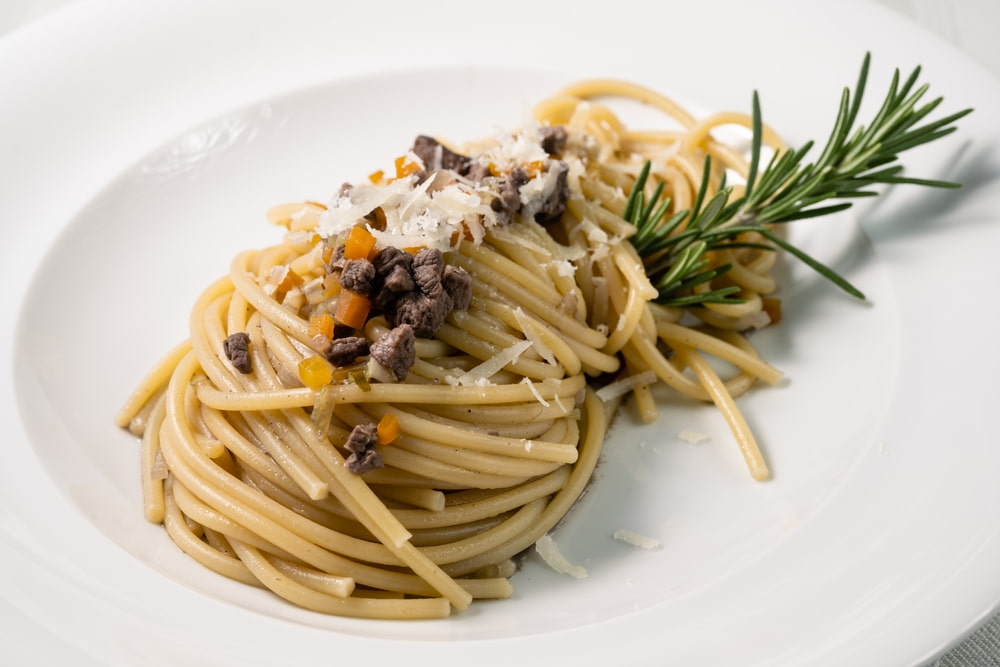 We can't talk about these lake regions without mentioning the seafood. In Lake Garda, the fresh fish alone is reason enough to travel here! From grilled perch to mouthwatering pike, the chefs work their magic to bring out the best flavours of the lake's offerings.

If fish isn't your thing, you can't miss the homemade pasta dishes. Treat yourself to luscious courses like Bigoli con L'arna (thick spaghetti with a rich duck ragù) or a creamy risotto cooked to perfection. 
The region's famous olive oil is a key ingredient in Lake Garda's savoury dishes. Olive groves line the hillsides surrounding the lake, so expect to meet with a wall of rich aromas and deep, earthy flavours as olive oil takes centre stage in the area's many bars and eateries.

For anyone with a sweet tooth, Lake Garda and the nearby regions won't disappoint. Sink your teeth into Torta di Fregolotta, a crumbly almond cake, or indulge in the light and fluffy Torta di Riso, a rice pudding cake with a pine nut praline. 
And, of course, any trip to Italy wouldn't be complete without a scoop or two of sumptuous gelato. Lake Garda's towns have plenty of artisanal gelaterias, but we recommend trying the flavours at Cento per Cento or Gelateria Artigianale Venturelli.
Slingo's score: 8.5/10
Lake Como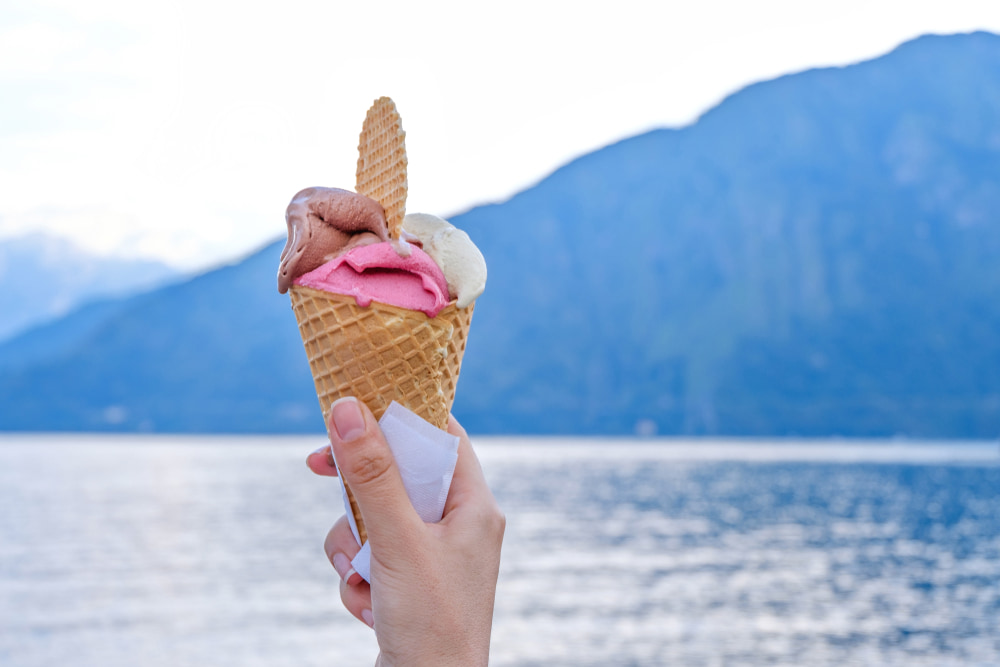 Lake Como offers stunning food to match the surrounding views. Like Garda, local chefs serve the freshest fish dishes that will melt in your mouth.

If you love cheese, you'll be delighted to hear Lake Como takes its cheese seriously, and you'll find a delightful selection of creamy goodness that ranges from mild to full-flavoured. Whether it's the soft Taleggio or a slice of tangy Bitto, you'll soon be in cheese heaven!

And, of course, this is Italy, so no matter where you go, the pasta will be sublime. Visit one of Lake Como's many Osterias or Trattorias for handmade gnocchi, silky tagliatelle, and rich risottos that are out of this world.

Don't forget to leave room for dessert, though! You can't leave Lake Como without trying the iconic Torta Miascia, a delicious cake filled with nuts and dried fruit, or the heavenly Risotto con la Pesca, a mouthwatering sweet rice pudding served with peaches.
Slingo's score: 8/10
Activities
Lake Garda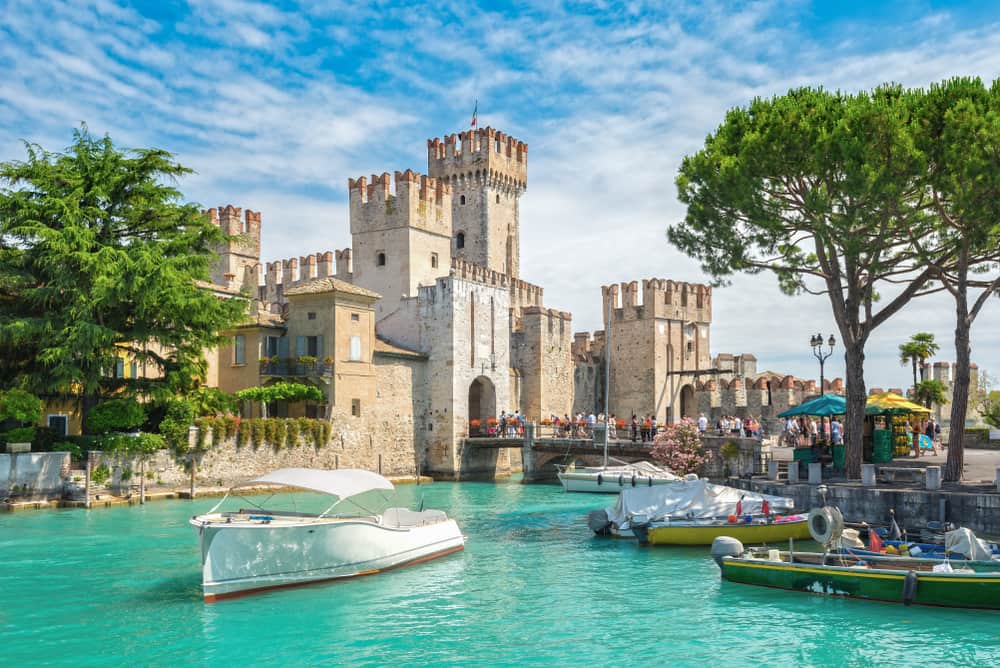 Lake Garda is a paradise for nature lovers and adventure seekers alike. The lakeside towns, like Sirmione with its stunning Scaligero Castle and thermal baths, will transport you to a bygone era. Don't miss your chance to wander the enchanting promenades of Desenzano del Garda.

If you're into breathtaking views, head to Malcesine, where a cable car will whisk you to the top of Monte Baldo, offering sweeping vistas of the lake. Or embrace your adventurous spirit and try windsurfing or sailing.

If you choose to visit Lake Garda, you have to visit the town of Peschiera del Garda - a gem on the southern shores of Lake Garda. Explore its Roman ruins, wander through the charming streets, and indulge in some retail therapy at its quaint shops. Plus, Gardaland, Italy's largest theme park, is just a stone's throw away, offering thrills and excitement for all ages!
Slingo's score: 8/10
Lake Como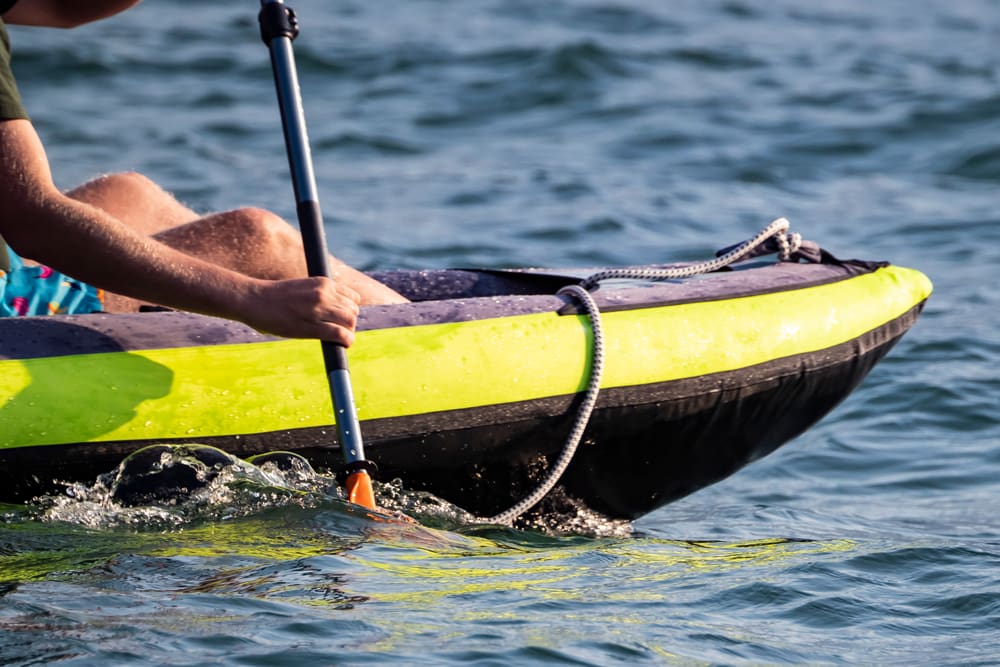 There's plenty to explore at Lake Como. Como town itself boasts historic squares, charming cafes, and the impressive Como Cathedral. Bellagio, often called the 'Pearl of the Lake', will steal your heart with its cobbled alleys and vibrant gardens. Don't miss Villa Olmo, either, an exquisite neoclassical villa that hosts cultural events and art exhibitions.

Why not hop on a boat cruise and savour the incredible landscapes? Admire the mountains and the azure waters while soaking in the elegance of the lakeside villages. The surrounding hills also offer scenic trails that lead to breathtaking viewpoints, rewarding you with panoramic views of the lake and beyond.

For a touch of Hollywood glamour, visit Villa del Balbianello, a breathtaking villa that has been featured in several movies.
Slingo's score: 7/10
Luxury
Lake Garda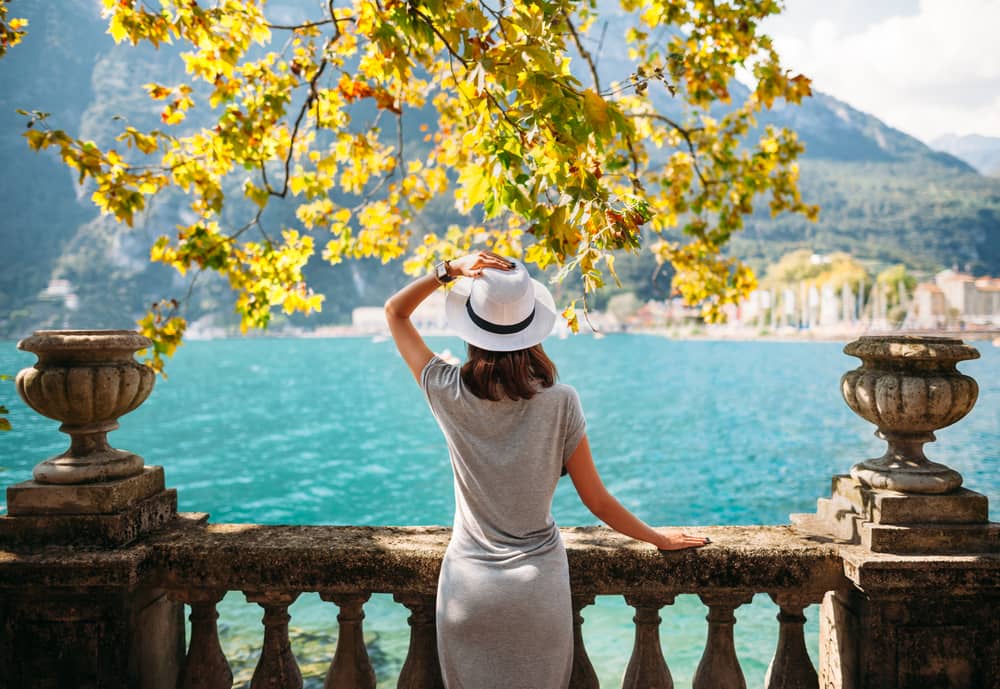 Lake Maggiore may be Italy's longest lake, but Lake Garda is the largest! So it comes as no surprise that there are a range of luxurious experiences on offer. 
You can find upscale resorts, boutique hotels, and luxury villas along the shoreline. The towns around the lake, such as Sirmione and Bardolino, offer refined dining options, often with stunning lake views. Some luxury hotels also feature spa facilities and wellness centres, allowing you to relax and unwind. 
While the luxury scene at Lake Garda is sophisticated, it's generally characterised by a more relaxed and approachable atmosphere. Plus, exploring the charming towns and landscapes doesn't have to cost a fortune, as many activities, like strolling through the streets or relaxing on the beaches, are completely free!
Slingo's score: 8/10
Lake Como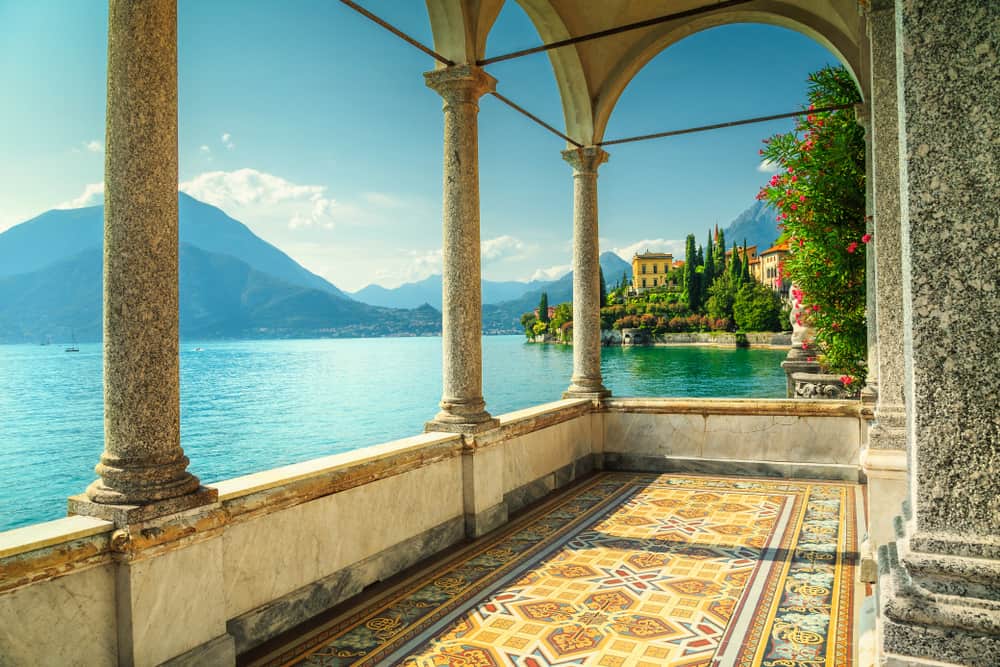 Lake Como is renowned for its opulent and exclusive ambience. The lake has attracted celebrities, aristocrats, and wealthy individuals for centuries. 
Luxury villas, some of which have been converted into high-end hotels, dot the shoreline. Bellagio, in particular, is known for its upscale boutiques, fine-dining restaurants, and elegant cafes. 
The luxury experience at Lake Como tends to be more formal and indulgent, with a focus on high-end services, refined dining, and luxurious accommodations.
Slingo's score: 9/10
Lake Garda vs Lake Como: The Verdict
Both destinations, Lake Garda and Lake Como, offer captivating experiences for travellers seeking the beauty and allure of the Italian lakes. Each has its own distinct charm and attractions that cater to different preferences.
But which is better? Here's our verdict:
Lake Garda's overall score: 39.5 out of 50
Lake Como's overall score: 35 out of 50
Although Lake Como is a great place to visit, Lake Garda shines with a slightly higher overall score. The diverse range of activities, vibrant nightlife, and excellent beach options at Lake Garda contribute to its allure. However, it's worth noting that Lake Como's reputation for refined luxury and stunning vistas remains a strong contender in the choice between these two enchanting destinations.
Book your dream Italian lake getaway with help from Slingo
If you're after the perfect Italian lakeside getaway, you can't go wrong with either of these stunning places.

What better way to add to your holiday savings pot than by winning big with Slingo? Take a spin at the best online slots in the UK, or join the fun with online bingo games. Whatever you enjoy playing, play it with Slingo!

For more luxury inspiration, discover Slingo's lifestyle news or check out these blogs:
For travel ideas and tips, check out our other destination guides:
FAQs
Is it easier to get to Lake Garda or Lake Como?
Regarding accessibility, both destinations have well-established transportation links and are relatively easy to reach from the UK.

Lake Como is located in the Lombardy region of northern Italy, and Milan is the closest major gateway. Many international flights from the UK, particularly from London airports, offer direct routes to Milan's airports (Malpensa, Linate, and Bergamo). From Milan, you can take a train or hire a car to reach Lake Como, approximately an hour's drive away.

On the other hand, Lake Garda is situated further east in the Veneto region. The nearest major airport to Lake Garda is Verona Airport (Valerio Catullo Airport), which receives flights from various UK cities, including London, Manchester, and Birmingham. Verona Airport is around a 30 to 60-minute drive from the southern shores of Lake Garda.
How far is Lake Garda from Lake Como by train?
There is currently no direct train connection between Lake Garda and Lake Como. Both lakes are located in different regions of northern Italy, and there is no direct railway line connecting the two.

To travel from Lake Garda to Lake Como by train, you would need to take a train from a city near Lake Garda to a major train hub, such as Milan or Verona. From there, you can transfer to another train to reach Lake Como. The journey duration and transfer times can vary depending on the specific train connections and schedules available during your travel.
---
DISCOVER SLINGO
YOUR OFFICIAL SITE FOR SLINGO GAMES
Slingo is a vibrant online casino with a fantastic selection of Slingo games, online slots, live tables and more.
Join The Fun on Slingo.Com!